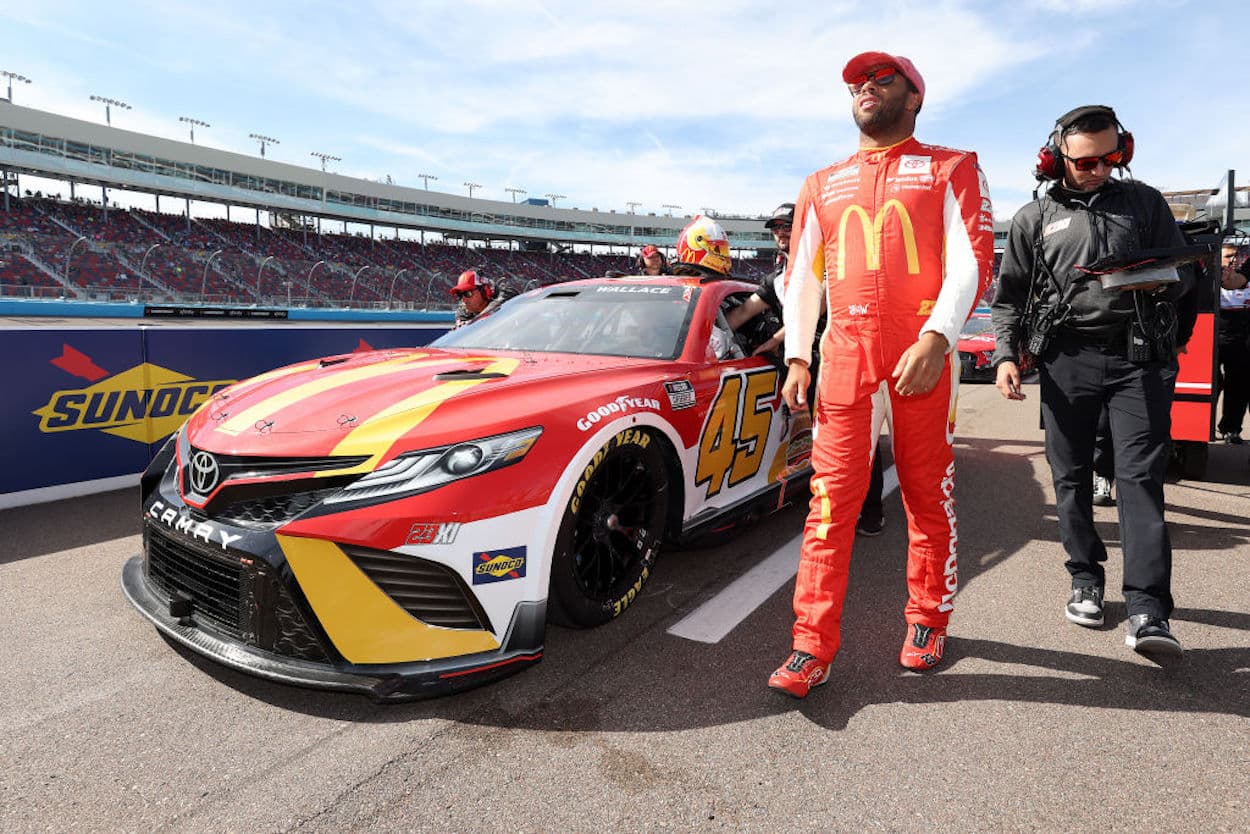 3 Areas Where Bubba Wallace Needs to Seriously Up His Game in 2023
For all of his talent, Bubba Wallace is yet to put it all together on the Cup Series circuit. Here's where he can still improve.
In some ways, 2022 was an almost dream season for Bubba Wallace. In other ways, it was a borderline disaster.
Statistically, Wallace made modest gains from 2021 in just about every meaningful category — top-fives, top-10s, laps led, points finish, and poles. 
The second-year 23XI Racing driver also earned a multi-year contract extension and went to Victory Lane for the second season in a row, only this time it happened at Kansas Speedway in a non-rain-shortened race.
But despite all the positives from 2022 — and Wallace has several to hang his proverbial hat on — the 29-year-old native of Mobile, Alabama, still has significant room for growth in more than one area.
We'll delve into those areas next.
Bubba Wallace needs greater overall consistency and more speed on short tracks
Bubba Wallace's five top-five finishes and 10 top-10s in 2022 were both career highs and marked noteworthy improvements over his previous four seasons at NASCAR's highest level.
However, consistency — or lack thereof — remained a major issue for Wallace, as he managed to string together consecutive top-fives only once all season, and the streak ended at two in a row.
And just like in 2021, Wallace's lone victory came after the regular season, so it didn't result in a playoff berth. Short tracks also proved to be a weakness for Wallace, who failed to record a top-five finish at any of the six races held on a track under a mile in length.

In sum: If Wallace wants to move from challenger status to true championship contender in 2023, he'll need to elevate his game a bit on the short tracks and finish near the front with far more regularity.
Bubba Wallace must avoid throwing his team under the bus at all costs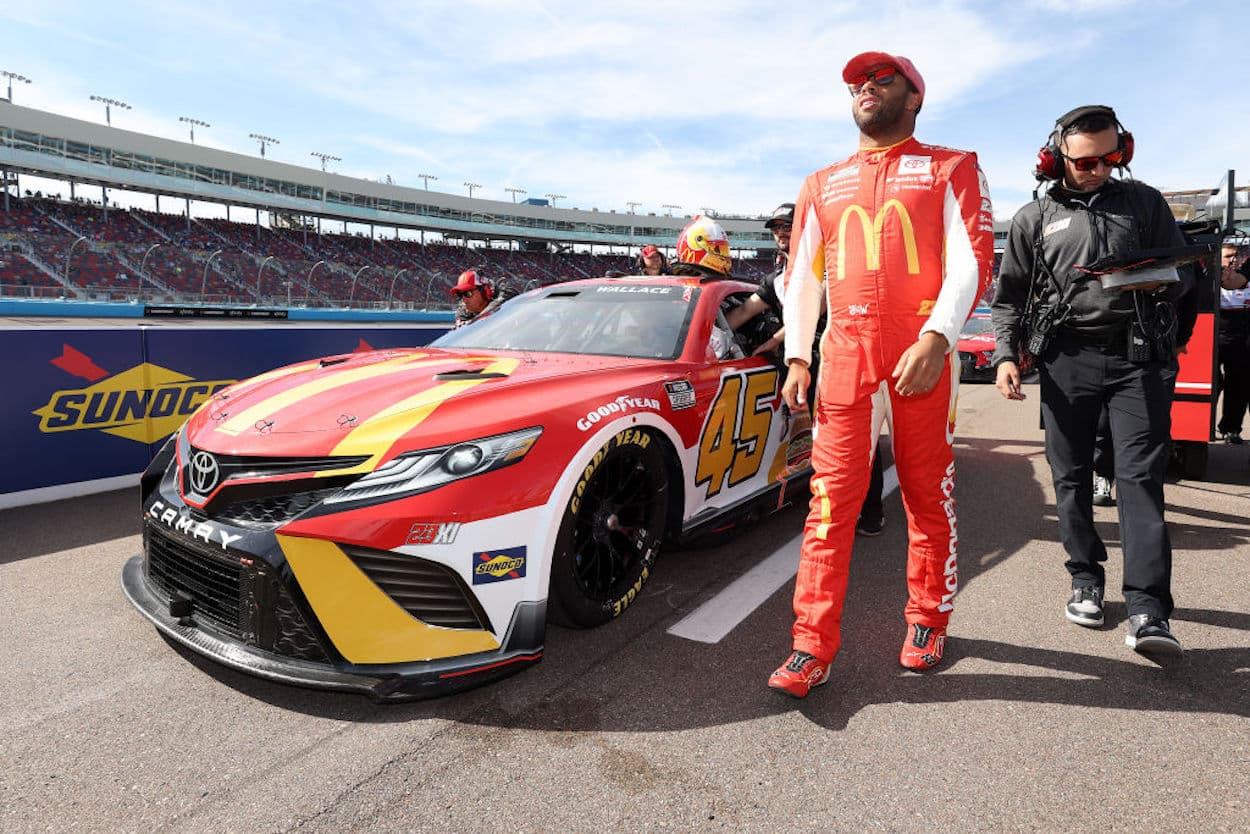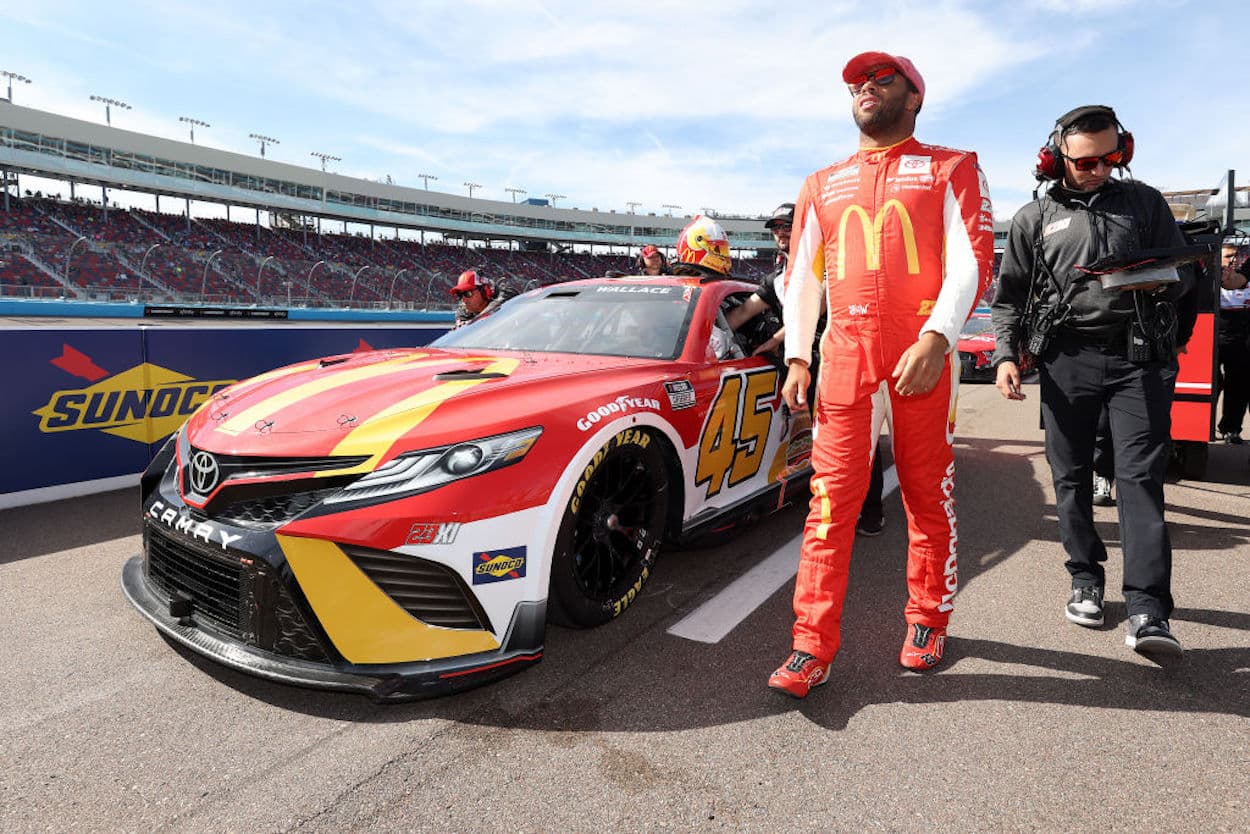 One of the not-so-wonderful moments of Bubba Wallace's 2022 season took place in the June 26 race at Nashville. It was there that the driver of the No. 23 Toyota went into a profanity-laced tirade directed at crew chief Robert Bootie Barker after Barker's order for Wallace to stop on pit road because of a loose wheel resulted in Wallace being hit from behind by the Chevrolet of Tyler Reddick.
With his promising day effectively ruined, the driver immediately lit into Barker over the team's in-car radio.
"Leave me the f*** alone, dude," Wallace yelled, per this tweet from The Athletic's Jeff Gluck. "Don't talk to me the whole f***ing race."
Given that this wasn't the first time Wallace's pit crew had made a major mistake in 2022, no one could fault Wallace for being upset. 
But shouting profanities at Barker and all but daring the veteran crew chief to talk to him was over the top.
Don't agree? Well, consider 23XI co-owner Denny Hamlin's take on the matter when asked about it the following race weekend at Road America.
"You can't embarrass the race team. That's for sure," Hamlin said of Wallace in this video clip, which has been preserved on YouTube. "I think he knows where we stand on it. And, hopefully, it continues to be better."
Thankfully, Wallace seemed to get along better with Barker and other members of his team over the remainder of the season. But in order for Wallace to compete at a high level in 2023, he'll need to keep team harmony top of mind. And that means keeping his emotions in check when his team makes a mistake, which is bound to happen somewhere along the way.
Bubba Wallace can't use his car as a weapon in the heat of battle
Without question, the low point of Bubba Wallace's NASCAR Cup Series career — not just his season — occurred in the October playoff race at Las Vegas when he slammed Kyle Larson's right-rear quarter panel in an act of blatant retaliation.
The contact, which came just moments after Larson had crowded Wallace up into the wall, sent Larson's Chevrolet barreling toward the wall at roughly 160 miles per hour and could've resulted in a serious injury — or worse — for the 2021 Cup Series champion. 
Thankfully, everyone walked away unharmed, but Wallace wasn't done expressing his displeasure with Larson. After getting out of his car, Wallace wasted no time approaching Larson on foot and shoving the Hendrick Motorsports driver multiple times before cooler heads prevailed.
NASCAR responded to Wallace's widely criticized on-track maneuver by suspending Wallace for the following weekend's race at Martinsville. Although Wallace later said he regretted his actions at Las Vegas, he also suggested that NASCAR's punishment — which he claimed he accepted — was unfair.
If Wallace is to continue his progression in 2023, he'll need to refrain from such childishness and learn how not to resort to the type of temper tantrum that led to his suspension this past season.