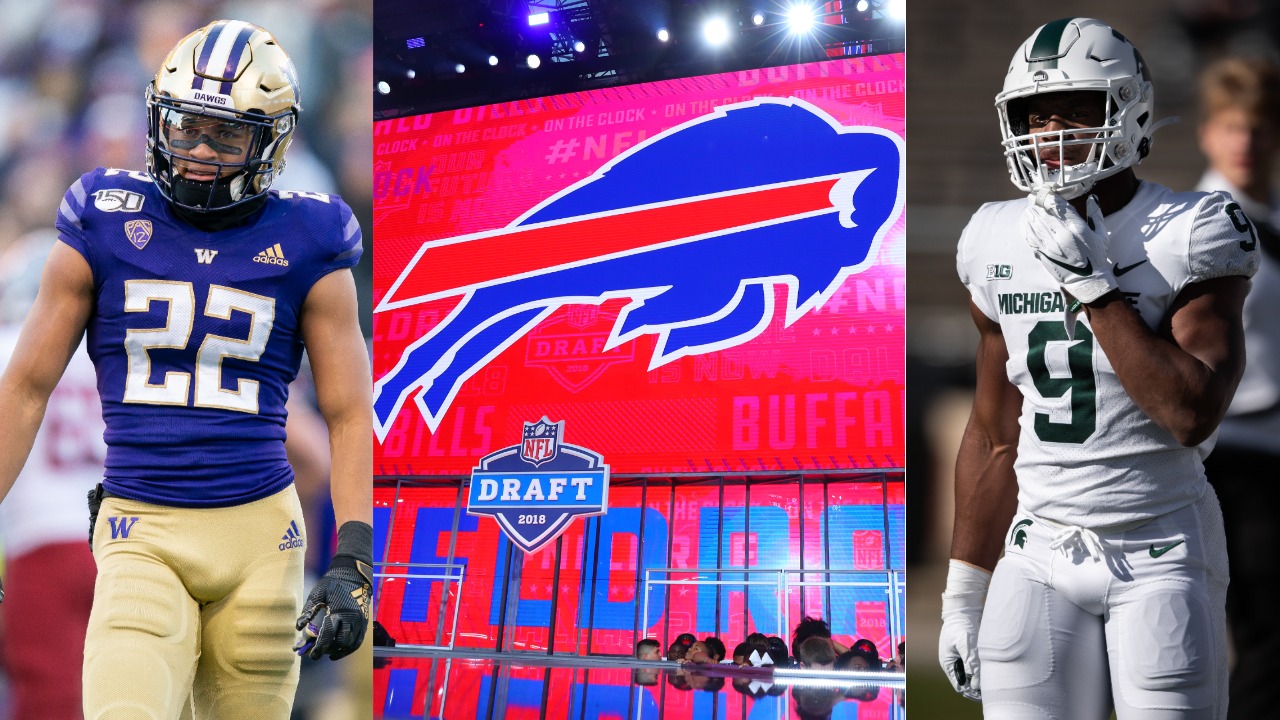 Buffalo Bills 3-Round Mock Draft
In this three-round Buffalo Bills mock draft, the team still hits its biggest need at CB twice, but also takes a dynamic RB for Josh Allen.
The Buffalo Bills have one of the most complete and talented rosters in the league. That doesn't mean that the NFL draft isn't critical. If the Bills hope to finally win the Super Bowl that's eluded the franchise throughout its entire history, they'll have to make smart selections on draft weekend. General manager Brandon Beane needs to specifically address the weakest position groups on his roster, which is exactly what he does in this three-round Buffalo Bills mock draft 2.0.
Buffalo Bills Mock Draft 1.0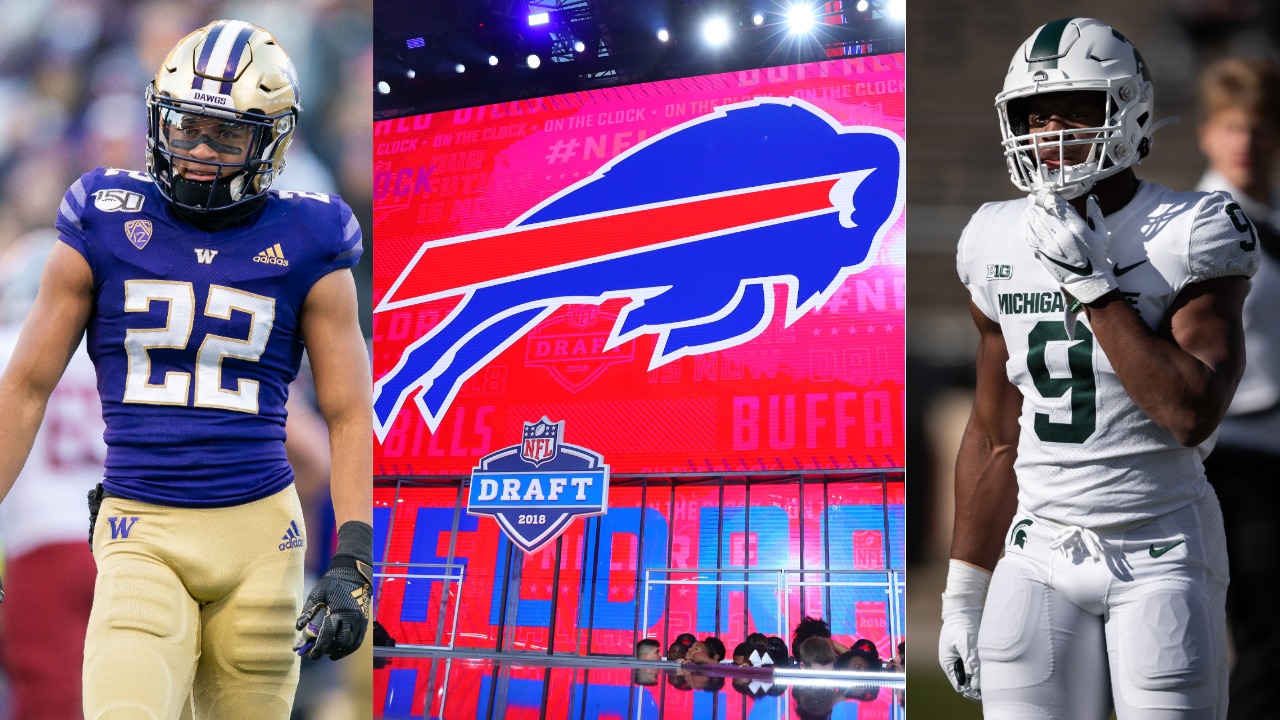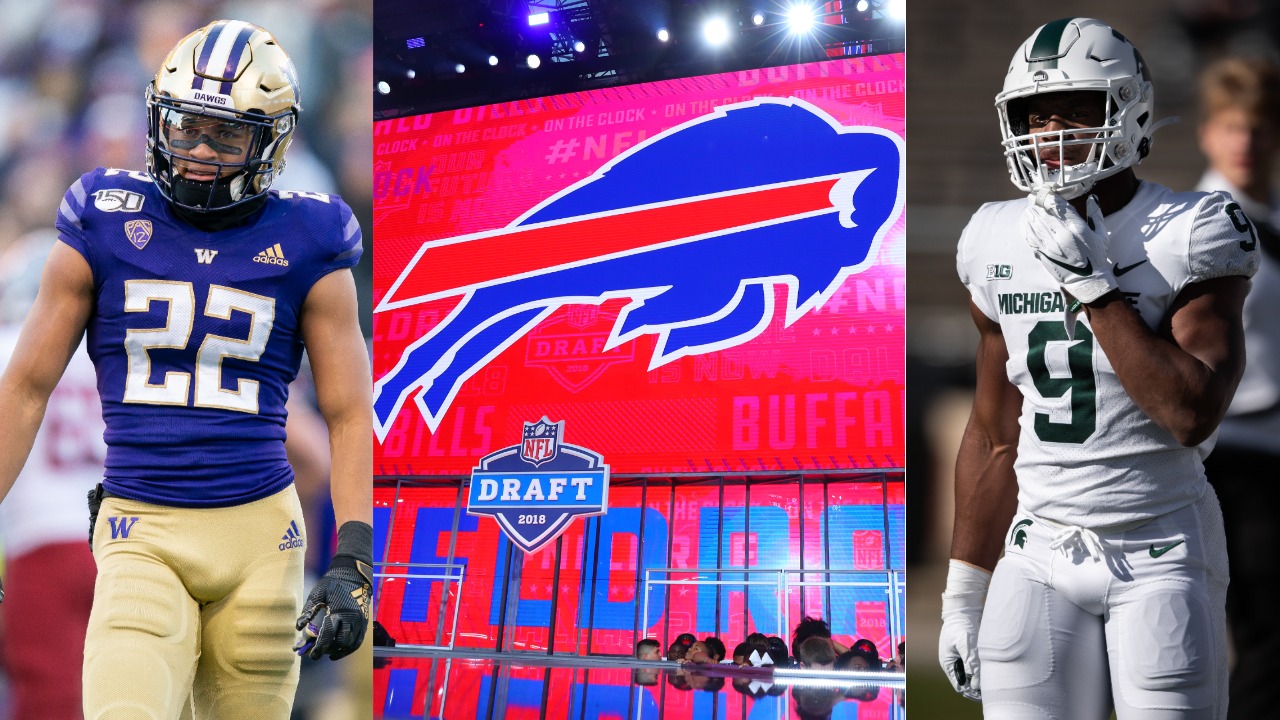 In the last Sportscasting.com Buffalo Bills mock draft, the team went heavy on cornerback, which is the thinnest position on the team right now. After that, they drafted another weapon for Josh Allen. That mock draft looked like this: 
Round 1, No. 25 overall: Kaiir Elam, CB, Florida
Round 2, No. 57 overall: Martin "MJ" Emerson, CB, Mississippi State 
Round 3, No. 89 overall: Romeo Doubs, WR, Nevada
With the draft incredibly close now, draft boards are solidifying, and players are starting to settle into their general range. With that in mind, this Buffalo Bills mock draft looks similar to the last one but with a few key differences, including the type of weapon Brandon Beane gets for Allen's offense. 
Round 1, No. 25 overall: Trent McDuffie CB, Washington
When I first started putting together mock drafts this offseason, I had Washington Huskies CB Trent McDuffie in the top 12, neck and neck with Derek Stingley Jr. But at 5-foot-11, 193-pounds with a 4.44-second 40-yard dash, McDuffie's size, and athleticism doesn't jump off the page. 
However, football isn't played on the page. It's played on the field, and McDuffie is a demon between the lines. He's tough, aggressive, and sticks in the pocket of wide receivers. His four picks last season show off his improving ball skills as well. 
McDuffie isn't the 6-foot-plus, 200-plus-pound ideal of a modern cornerback. What he is, is an excellent football player, and if Beane gets him, like in this Buffalo Bills mock draft, it will be a steal. 
Round 2, No. 57 overall: Kenneth Walker II, RB, Michigan State
One of the ways Josh Allen's offense could get demonstrably better this season is by adding a true bell-cow running back to the mix. This class isn't the deepest at that position, but there are a few with RB1 potential. To get a back like this, they'll either need to target Iowa State's Breece Hall in the first or risk missing out and getting yet another Devin Singletary or Zach Moss in the third round or later. 
If they do go RB in the second to try and get a legit No. 1 guy, that comes down to Michigan State's Kenneth Walker III or Texas A&M's Isaiah Spiller. Walker is the pick in this Buffalo Bills mock draft because he can handle a big workload (263 carries last season) and has the size and speed (5-foot-9, 211-pounds, 4.38 40) to flummox NFL defenses. 
Walker needs to become a better pass-catcher, but Singletary and 2022 free-agent signing Duke Johnson can handle that for now. For now, he can be the goal-line back and potential game-breaker the Bills need and that Allen will absolutely love. 
Round 3, No. 89 overall: Zyon McCollum, CB, Sam Houston State
Remember all that stuff I wrote above in this Buffalo Bills mock draft about how McDuffie is a steal because of his production over his measurables? Well, Zyon McCollum is the opposite of that. McCollum had production in five seasons at Sam Houston State. He picked off 13 balls, but that was against FCS competition. 
However, McCollum is 6-foot-4, 199-pounds, and ran a 4.33-second 40 at the combine. He's like Richard Sherman with afterburners attached to his cleats. Can he do it at the NFL level? That remains to be seen. 
McCollum makes a lot of sense for the Bills, especially if they take Trent McDuffie in the first. The Bearkats corner is a project, but he can contribute on special teams right away. And, if he develops as he could, the team could really have something special. 
All stats courtesy of Sports Reference