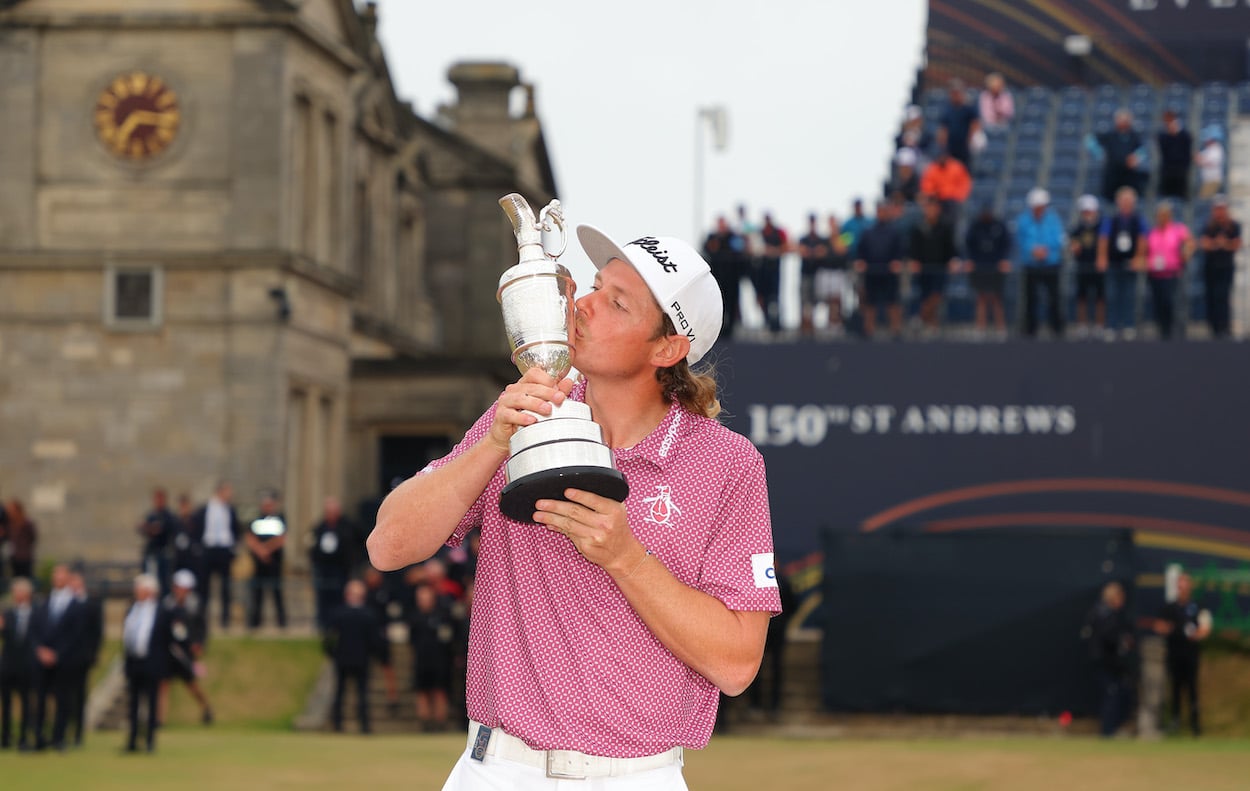 Cameron Smith Delivers Epic Quote After Capturing the Claret Jug: 'I'm Definitely Going to Find Out How Many Beers Fit in This Thing'
Cameron Smith can't wait to party with the Claret Jug.
Cameron Smith began his final round at the 2022 Open Championship four shots off the lead and needing a historic Sunday to capture his first career major title. Well, that's exactly what he did.
The 28-year-old Australian fired an 8-under 64 at St. Andrews to tie the record for the lowest 72-hole score in major championship history at 20 under par. After putting his hands on the Claret Jug for the first time, Smith delivered an epic quote about the celebration that's about to ensue.
Cameron Smith's epic quote about his plans for the Claret Jug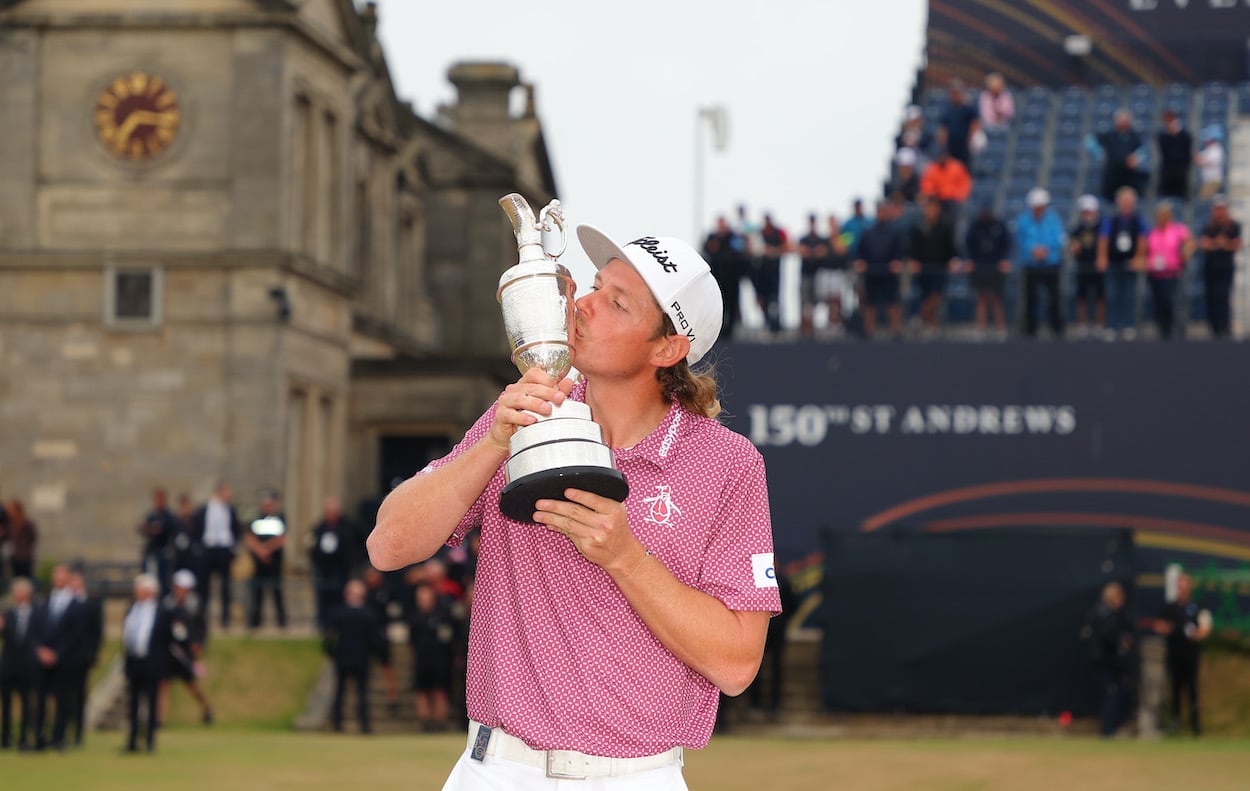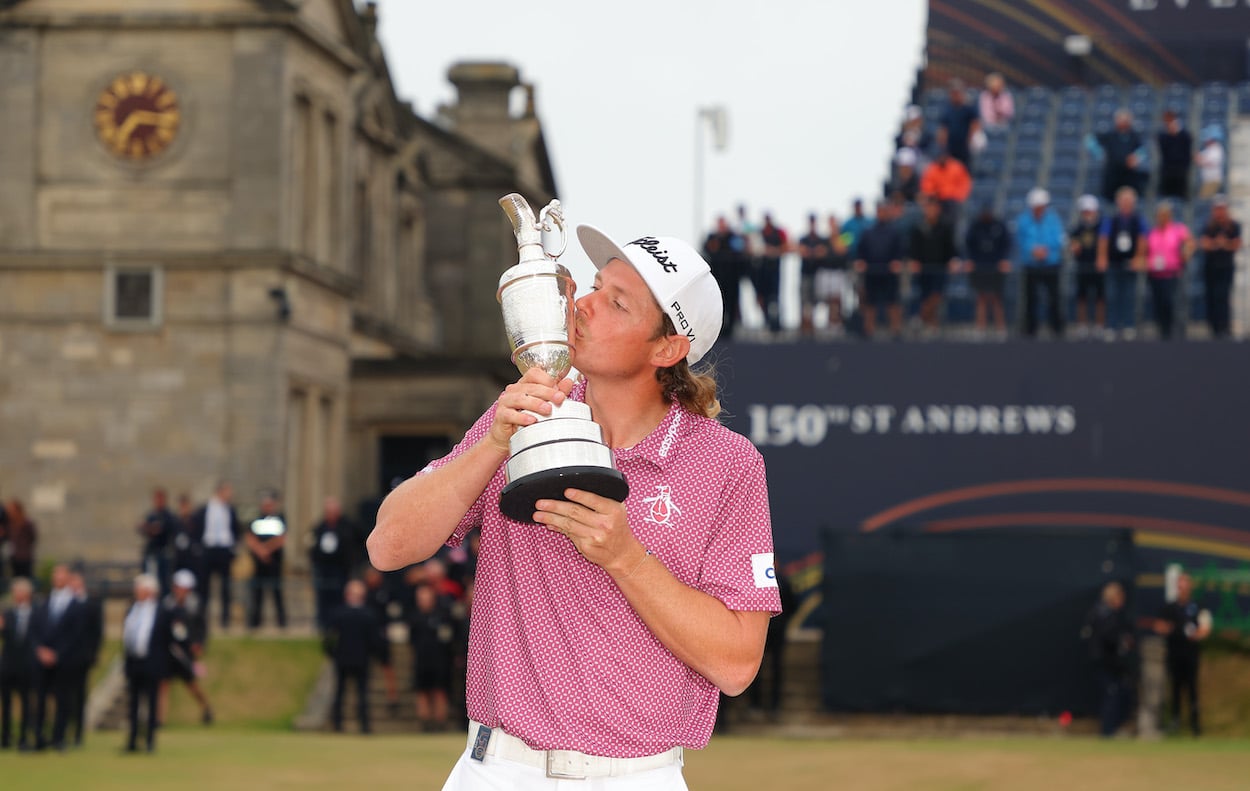 It's become somewhat of a tradition for the Champion Golfer of the Year to enjoy a celebratory beverage straight out of the Claret Jug. The 150-year-old trophy has been filled with beer, liquor, soda, and even orange juice over the years.
When Phil Mickelson won the Open Championship in 2013, he famously celebrated by drinking a $40,000 bottle of wine out of the Claret Jug.
"I've loved having the Jug with me for the last 12 months," Mickelson told The Scotsman in 2014. "The people who know and love the game get a big kick out of it. They really appreciate what it means to hold such a famous trophy. And drink out of it. I only let them drink the good stuff of course. There's been nothing in there that is sub-par. But the best was a 1990 bottle of Romanee Conti wine. It wasn't on my dime thankfully. It costs about $40,000."
The Claret Jug celebrations haven't been restricted to just beverages, though. Zach Johnson, a proud Iowan, chowed down on an ear of corn sticking out of the trophy after winning The Open in 2015. John Daly went the sweet route by filling the jug with chocolate ice cream after his 1995 triumph.
But Smith, the new owner of the Claret Jug, plans on sticking to beer. And a lot of it based on this hilarious quote.
"I'm definitely gonna find out how many beers fit in this thing, that's for sure," Smith said with a smile in his post-round interview with NBC.
In his press conference afterward, Smith estimated that two beers should be able to fit inside his new piece of hardware. "So I'll probably have about 20 Claret Jugs," he told reporters.
What a legend.
Live it up tonight, Cam. You deserve it.
Like Sportscasting on Facebook. Follow us on Twitter @sportscasting19.