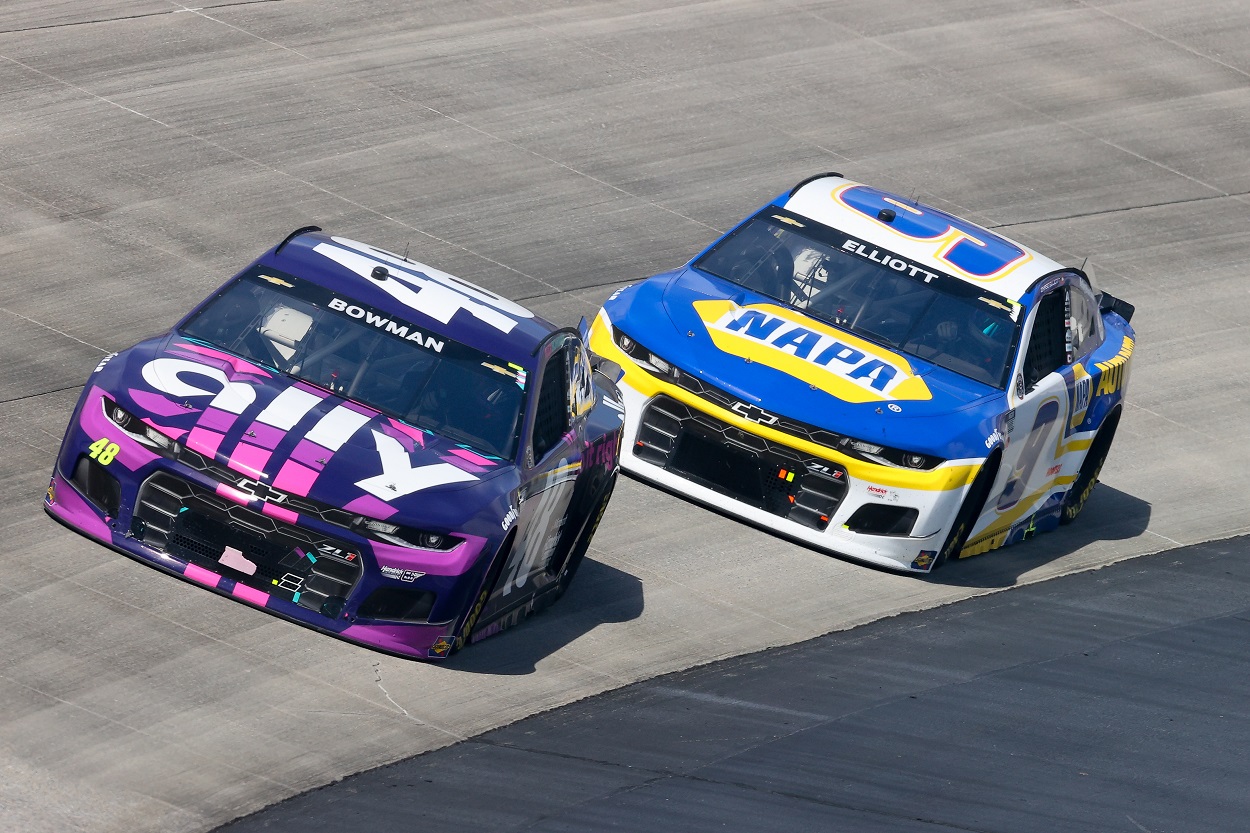 Can Hendrick Motorsports Still Dominate Dover With the Next Gen Car?
Hendrick Motorsports has dominated Dover Motor Speedway in the past, but will that trend continue in the Next Gen car?
The 2022 NASCAR Cup Series season has seen increased parity as teams learn the new Next Gen car that debuted at the beginning of the year. Still, one organization has already cut through the equality and could be poised to dominate again this Sunday at Dover Motor Speedway.
Hendrick Motorsports Chevrolets have won four of the first 10 races this year, and the type of track the series visits on a given week hasn't much mattered. Kyle Larson and Alex Bowman visited Victory Lane at the first two intermediate tracks at Fontana and Las Vegas, respectively. William Byron then won a superspeedway-style event at Atlanta and then a short-track race three weeks later at Martinsville.
This weekend could be much the same. NASCAR's premier organization gets to race at one of the tracks where it has had an incredible amount of success.
Dover Motor Speedway has long been one of Hendrick Motorsports' best tracks
HMS' first driver, Geoffrey Bodine, won the organization's first race at Dover in 1986, just two years after owner Rick Hendrick began his team that was first known as All Star Racing.
That was the first of 21 wins HMS cars earned at the Monster Mile, tied with Charlotte Motor Speedway oval for the second-most wins in team history, behind only 27 victories at Martinsville Speedway.
Jeff Gordon won four Dover races between 1995 and 2001 when his primary sponsor was DuPont, whose headquarters were in nearby Wilmington, Delaware.
Jimmie Johnson then came along as a rookie the following year and captured his second career victory at a track that would become his best. Johnson won a career-high 11 races at Dover, led more than 3,000 laps, and finished inside the top 10 in 27 of his 38 Cup Series races at the one-mile concrete oval.
The HMS domination didn't end after Johnson's final career win at Dover in 2017. Chase Elliott won the fall race of 2018 at Dover, and Alex Bowman won the spring 2021 race in which HMS cars led all but 18 of the 400 laps and covered the first four finishing positions. That was the fourth time an organization had accomplished that feat and a first for HMS.
Hendrick Motorsports drivers are favored to win this week at Dover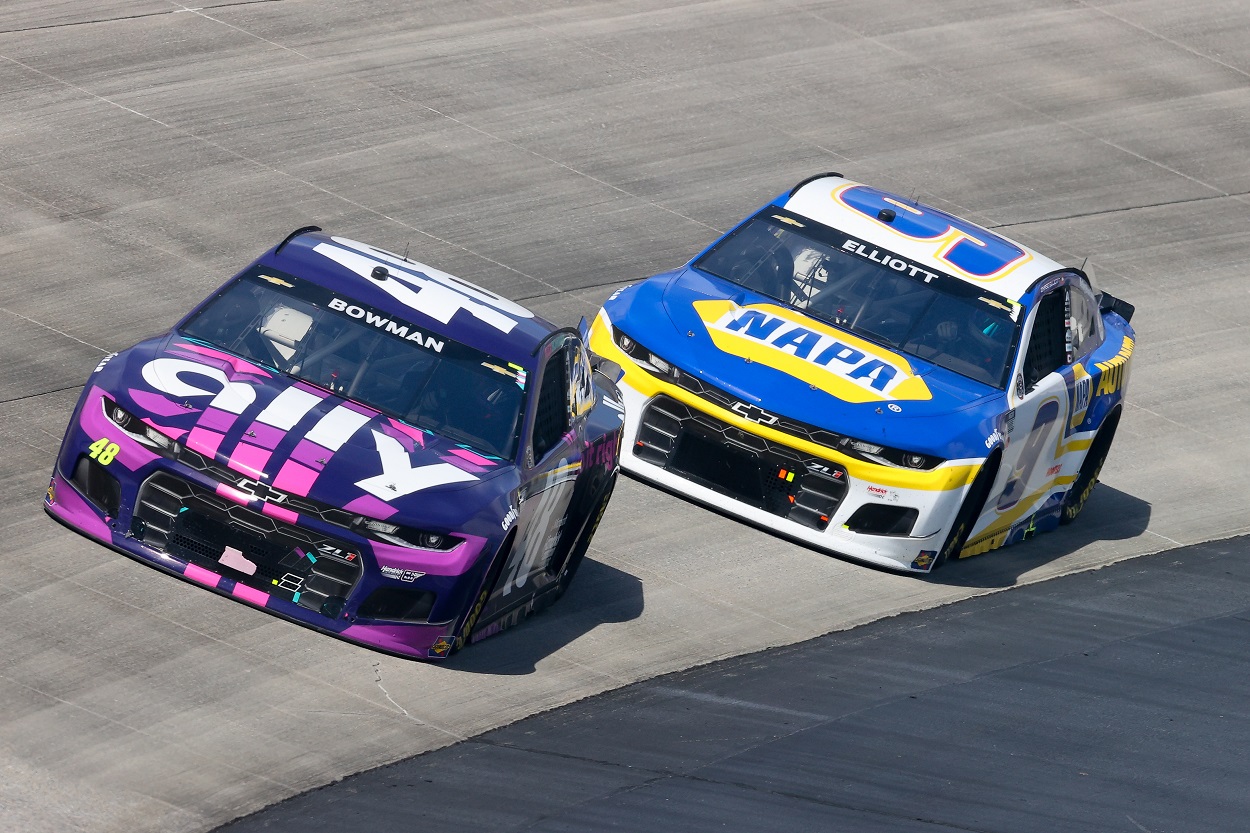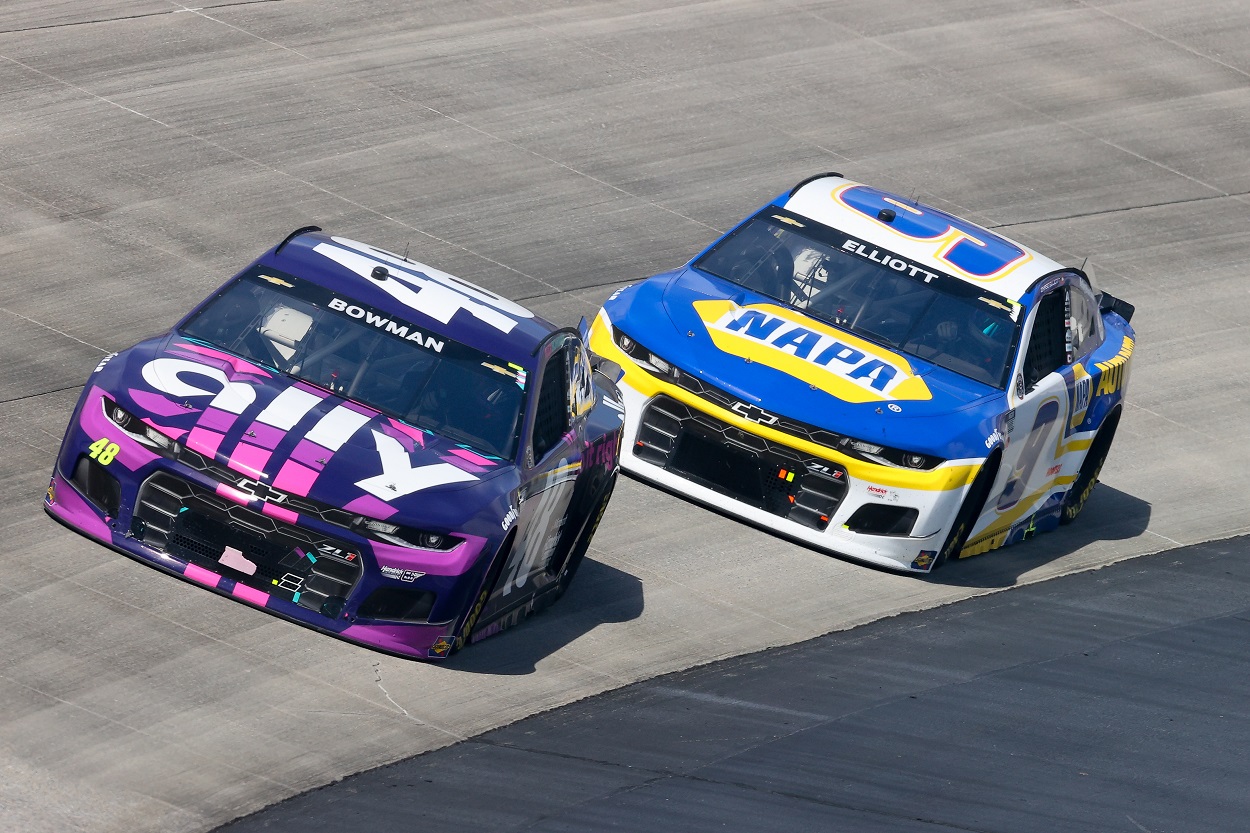 The Next Gen car has thrown a wrinkle into the series and has at least in part helped drivers such as Chase Briscoe and Ross Chastain win the first races of their careers, while others such as Tyler Reddick and Daniel Suarez have come tantalizingly close.
Such a surprise could happen again this weekend since the Next Gen car has never been raced at Dover, but the odds say HMS will still be the team to beat regardless of the car model NASCAR uses.
All four HMS drivers have the four lowest odds to win Sunday's event. Larson is the odds-on favorite at +450, followed by Byron and Elliott at +900, and Bowman at +1000, according to OddsChecker.
The odds stand to reason. HMS is historically good at Dover, the organization has had more success than any other through the first 10 weeks of the season, and Chevrolet drivers have won six of those 10 races. In addition, Larson, Elliott, and Byron have three of the top six best career average finishes at Dover among active drivers.
It appears Chevrolet teams have adapted to the Next Gen car quicker than their competitors in Fords and Toyotas, and now the best Chevrolet organization is headed to one of its best tracks.
Sounds like the staff at Dover should have plenty of HMS diecast cars ready to place in the hand of the Miles the Monster trophy when it arrives Sunday in Victory Lane.
All stats courtesy of DriverAverages.com and Racing Reference