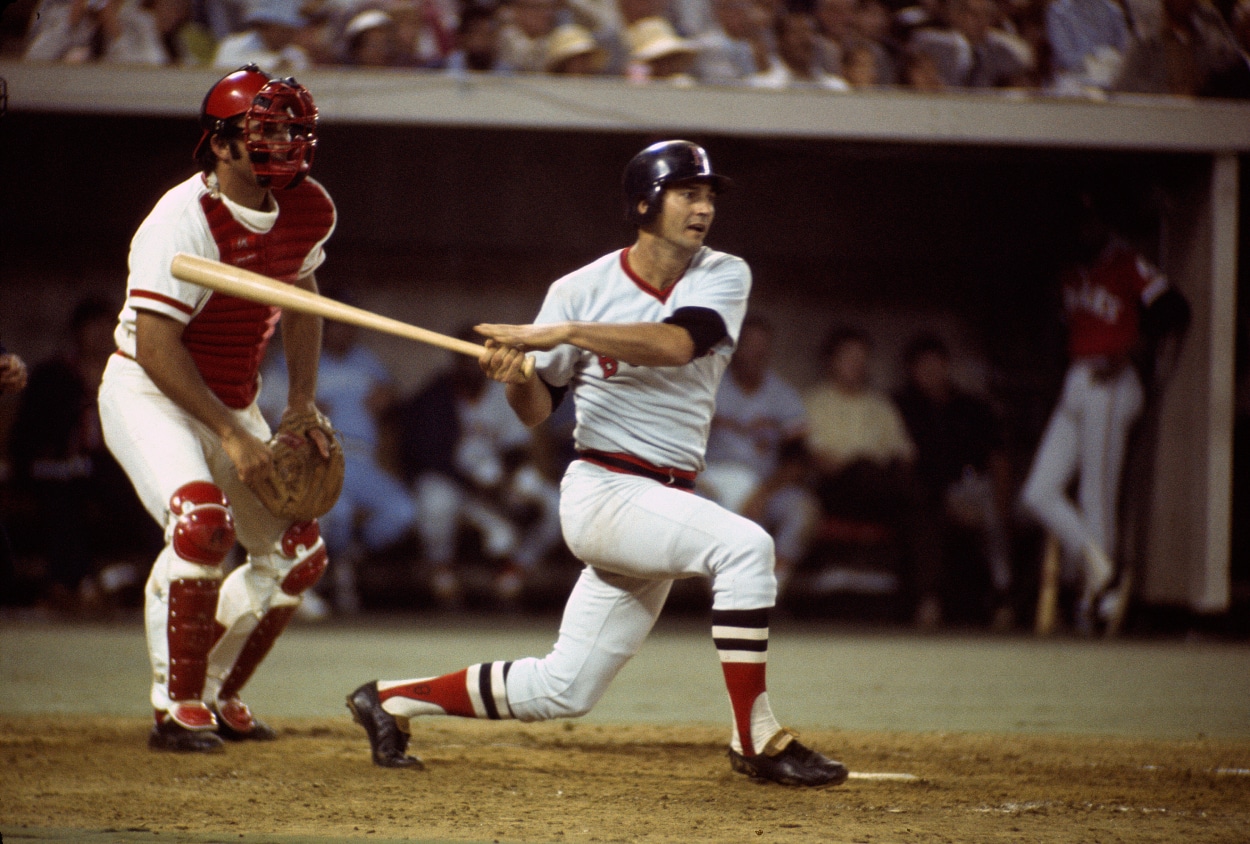 Carl Yastrzemski Pays David Ortiz the Ultimate Compliment
Boston Red Sox legend Carl Yastrzemski had some high praise for David Ortiz.
When it comes to all-time Boston Red Sox greats, Carl Yastrzemski and David Ortiz are near the top of the list. Sunday is Ortiz's time to shine as he heads to Cooperstown for his official Hall of Fame induction ceremony.
Yastrzemski is already a Hall of Famer after playing 23 seasons with the Sox. Yaz recently spoke about Ortiz's career, and he gave him the highest of praise.
Carl Yastrzemski said David Ortiz was a better hitter than he was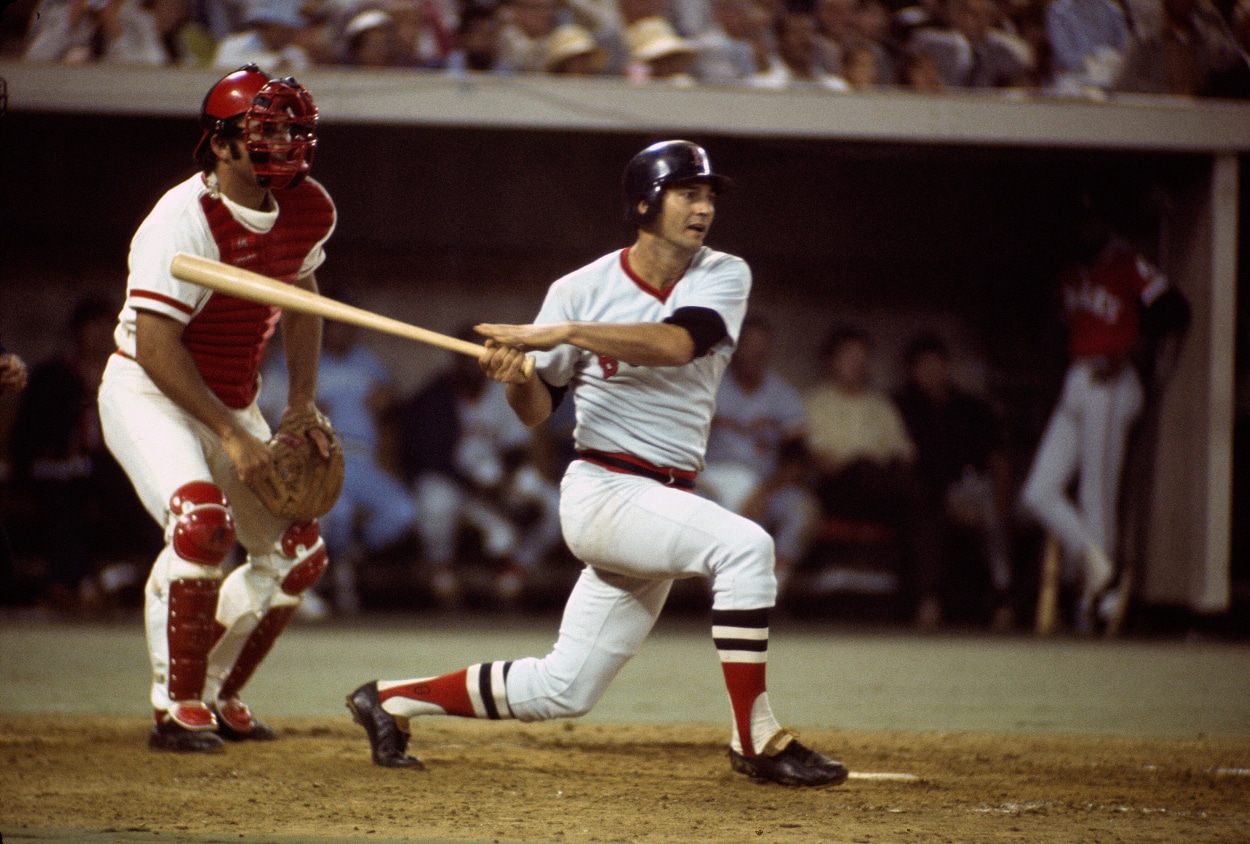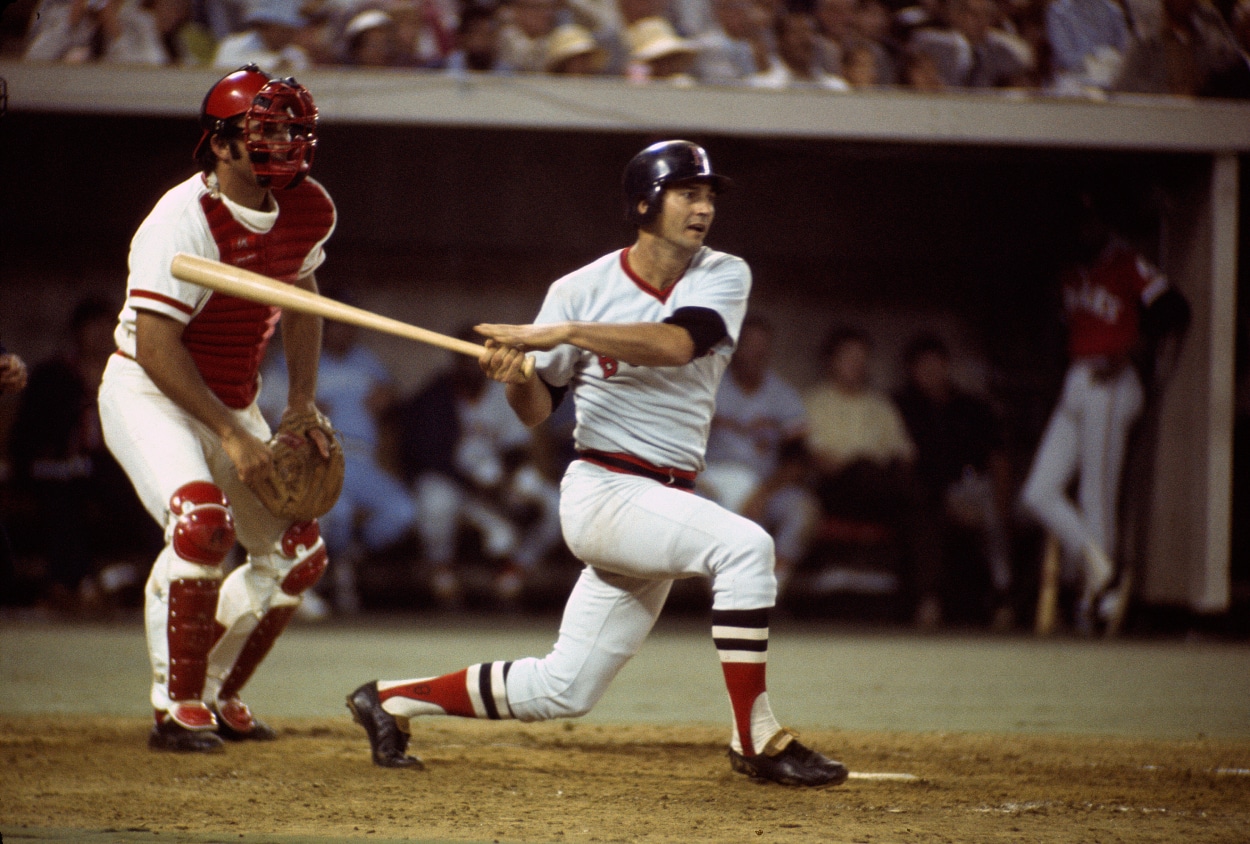 Nobody in Red Sox history has more hits than Yastrzemski, who collected 3,419 in his career. Yaz is a three-time batting champion, claiming his first hitting title in his third year in the big leagues with a .321 average.
Yastrzemski had a magical season in 1967 when he won the Triple Crown, finishing first in batting average (.326), home runs (44), and RBI (121). He also walked away with MVP honors that year.
Yaz also led the league in on-base percentage five times and was an 18-time All-Star. Despite the accolades and the .285 lifetime average, he said Ortiz was the better hitter.
"One of the best hitters the Red Sox have ever had. Probably the only guy that was a better hitter was Ted (Williams)," Yaz told Dan Shaughnessy of The Boston Globe. "Yes. He was a better hitter (than me)."
That's one heck of a compliment from one of the best ever to put on a Sox uniform. Yaz did say that when Ortiz came to Boston after the Minnesota Twins let him go, he wasn't sure what they were getting.
"I remember when we first got him, you kind of had doubts those first couple months, but he turned that around quick and became one hell of a hitter," he said. "I think Ted would be very happy with him because he's done so much for the Red Sox. I know I am."
Yastrzemski, like Ortiz, got into the Hall on the first ballot
Yastrzemski played his last season with the Sox in 1983, and in 1989 he was officially inducted into the Hall.
Yaz's induction was a no-brainer. He finished his career with 3,419 hits and 452 home runs. He also was a defensive standout, racking up seven Gold Glove honors.
While he won't make the trip to Cooperstown on Sunday, he said he's planning to attend a pregame ceremony for Ortiz on Tuesday at Fenway Park. His message to Ortiz was to soak it all in Sunday and enjoy the moment.
"Going into the Hall of Fame is a great, great thrill," said Yastrzemski. "David will always have that plaque. It's just one hell of an honor."
Like Sportscasting on Facebook. Follow us on Twitter @sportscasting19 and subscribe to our YouTube channel.