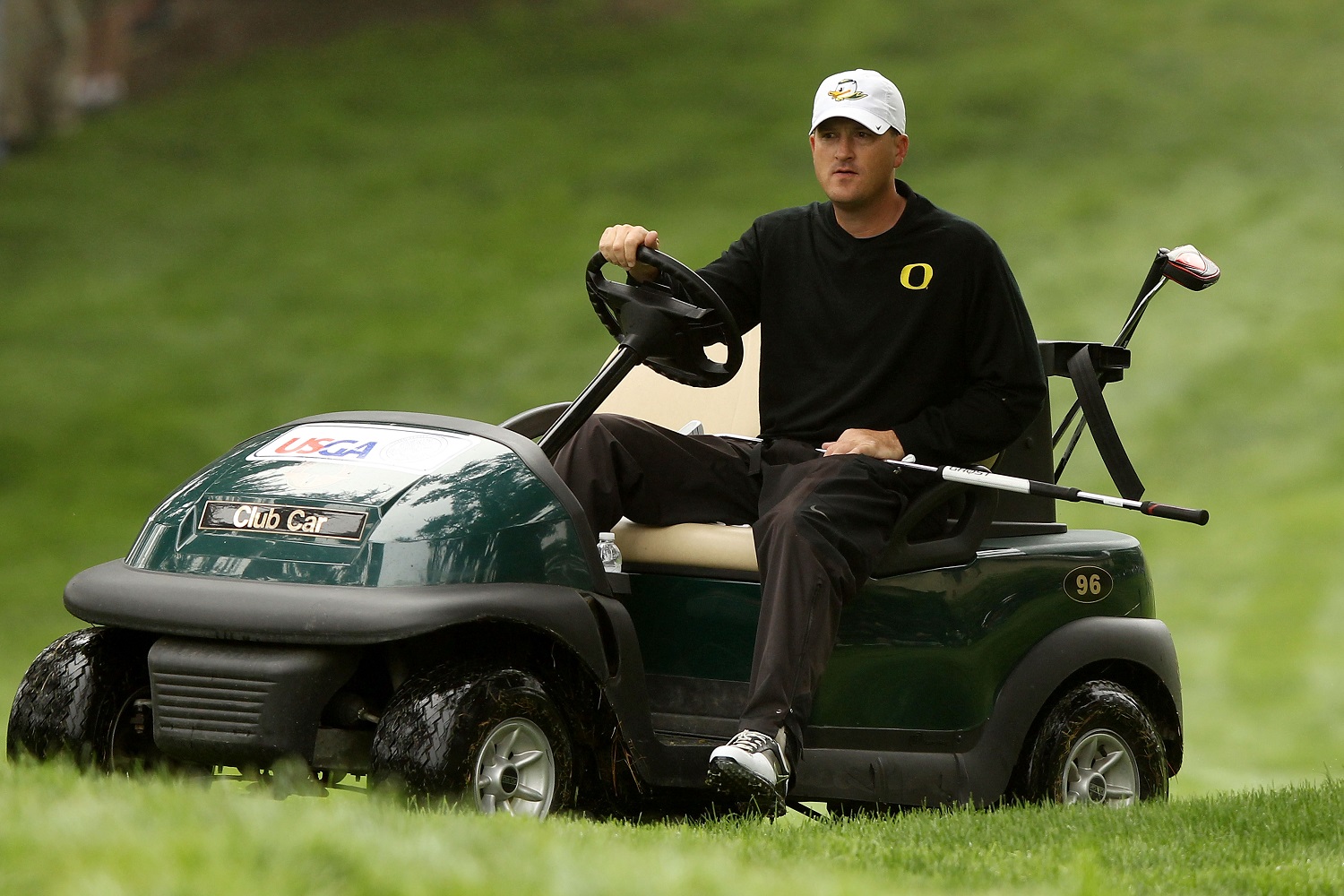 Casey Martin's Debilitating Disease Brought the Ex-PGA Competitor to a Difficult, Irreversible Decision
Retired PGA Tour golfer Casey Martin underwent surgery last week to amputate his right leg above the knee.
Casey Martin faded from the PGA Tour almost as quickly as he arrived. However, the former Stanford University standout, a Cardinal teammate of Tiger Woods, left his mark, even if he didn't calculate by victories on the course.
Some two decades later, word arrived of a significant setback for Martin that had long seemed inevitable.
Casey Martin underwent surgery to amputate his right leg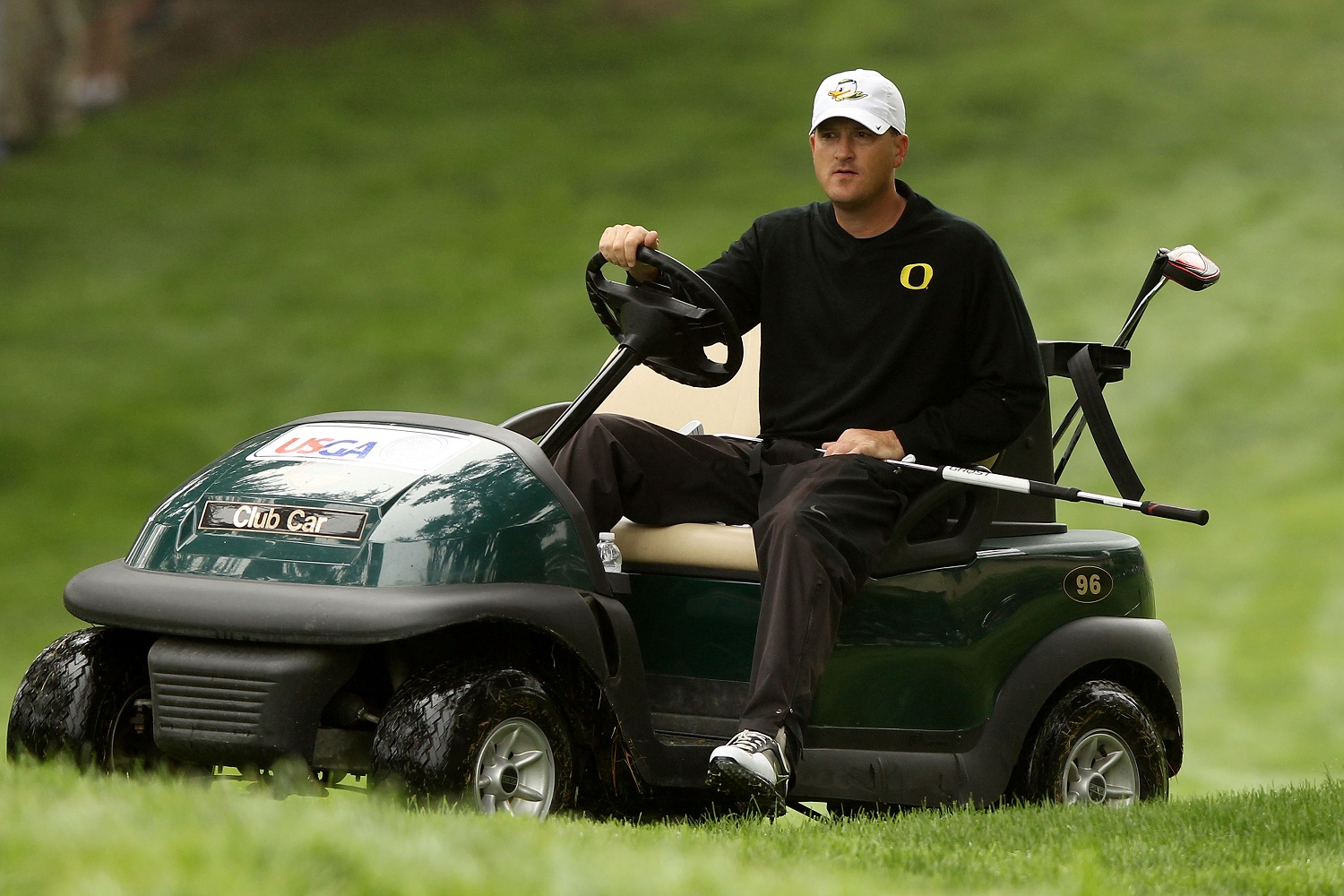 Casey Martin, 49, is recovering at the Mayo Clinic in Minnesota after undergoing surgery on Friday to amputate his right leg above the knee, Golf Digest reported. Martin was born with a circulatory disorder that weakened the leg over time, and a broken leg suffered two years ago in a home accident further complicated the situation. Because of the poor blood circulation, the break did not heal properly.
Doctors went into the three-hour procedure uncertain about how high on the leg the amputation would be. Cameron Martin said his brother understood that the complications from Klippel-Trenaunay syndrome raised the possibility that he could die from excessive bleeding.
"The doctors prepared us for the worst-case scenario," Cameron Martin said. "But the report is (the doctors) feel it went well, as they were able to save as much of the bone above the knee as they had hoped. This should give him a good shot at a prosthesis that will be effective."
Casey Martin won a closely watched case in the Supreme Court
Casey Martin played for Stanford's NCAA championship team in 1994 alongside Notah Begay, turned pro the following year, and won a tournament early in his debut stint on the Web.com Tour in 1998, the same season in which he played in his first three PGA Tour events.
In 2000, Martin played his only full PGA Tour season, making 14 of 29 cuts and never finishing better than a tie for 17th. By then, the debilitating circulatory issue was already a problem, and Martin unsuccessfully petitioned to be able to ride a cart while competing.
Martin went to court, largely basing his case on the USGA Rules of Golf not explicitly banning carts on the course, though the rules for portions of Q-School did prohibit riding. His lawyers also argued that protections offered under the Americans with Disabilities Act outweighed concerns about a potential competitive advantage.
Siding with the golfer by a 7-2 margin, the U.S. Supreme Court ultimately ruled in 2001 that allowing Martin to use a cart would not fundamentally alter tournaments or constitute an unfair advantage. By then, though, his condition kept Martin from playing more than just occasional competitive golf.
The former PGA Tour pro has been coaching college golf
Though his combined Web.com and PGA Tour earnings amounted to a modest half a million dollars, Casey Martin measured up in the golf world in other ways.
The University of Oregon hired Martin as its men's coach in 2006. A decade later, the Ducks captured the NCAA Division I championship. Assistant coach Jeff Quinney, twice a top-10 finisher at The Players Championship, is running the program in the interim after an emotional meeting between Martin and his players.
Golf Digest spoke with Martin before the surgery, and he seemed at peace with his choice to undergo the amputation.
"In many ways, I exceeded what my doctors told me as a kid. I always felt this would be my destiny. So, while it's weird to be here now, about to become seriously disfigured, it's not unexpected."

Casey Martin
He faces recovery, rehabilitation, and learning to walk with the help of a prosthesis. After years of pain, a divorce, and more than 18 months of disruption due to the pandemic, however, Martin has the opportunity to live something more closely resembling a normal life without struggling with crutches and braces on recruiting trips and at tournaments.
Like Sportscasting on Facebook. Follow us on Twitter @sportscasting19.