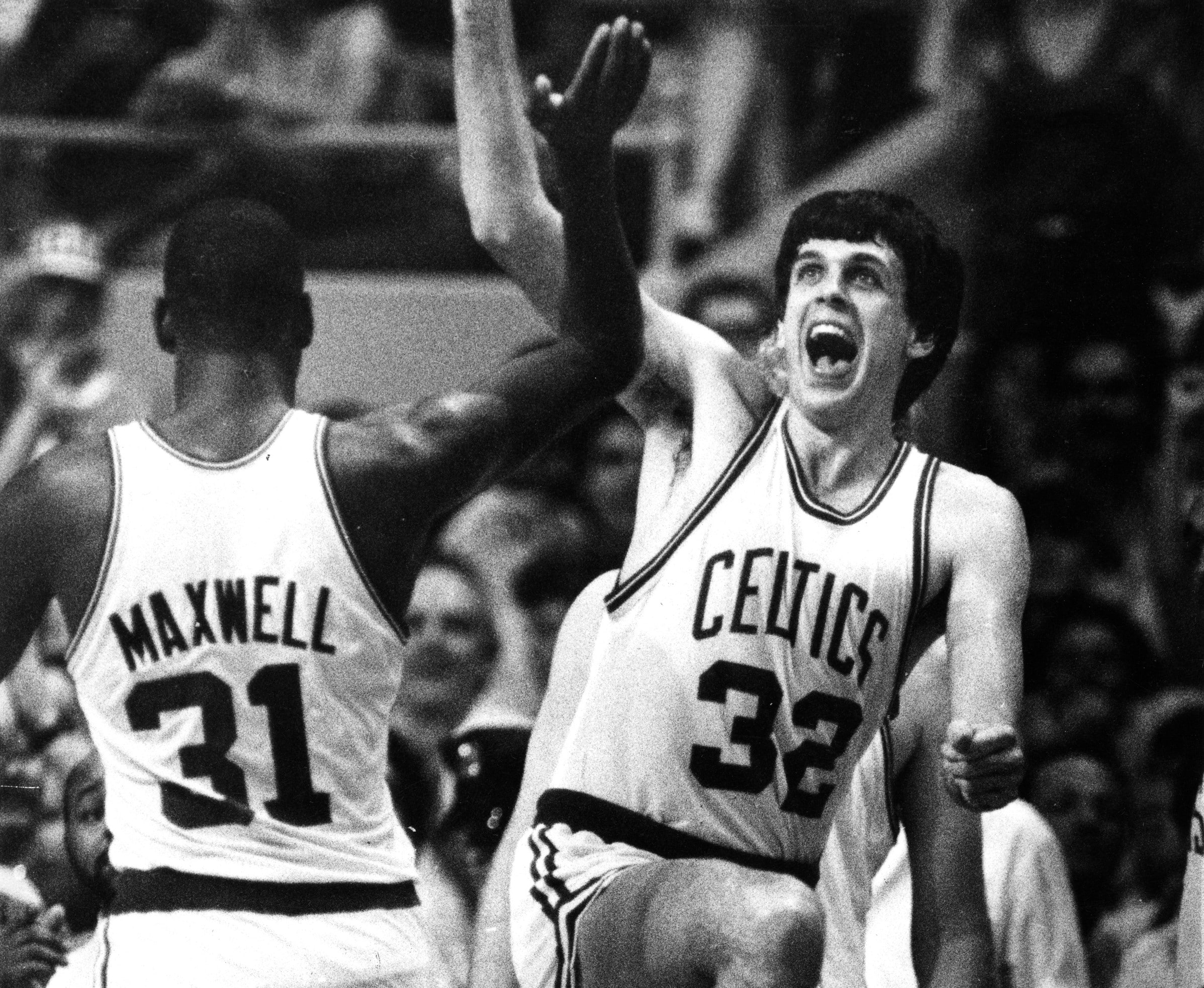 Cedric Maxwell Analyzes Kevin McHale's Clotheslining of Kurt Rambis in the 1984 NBA Finals: 'I Loved Every Moment of It'
Cedric Maxwell recently rewatched the 1984 NBA Finals between the Boston Celtics and Los Angeles Lakers, and he enjoyed Kevin McHale's takedown of Kurt Rambis.
For the Boston Celtics, the 1984 NBA Finals had multiple turning points. Through the first four games, the Los Angeles Lakers dominated play, but they headed back to Boston for Game 5 tied at two games apiece.
A Gerald Henderson steal in Game 2 gave Boston an improbable win after the Celtics dropped the series opener at home. After getting blown out in Game 3 in LA, Larry Bird blasted his teammates for their soft play. In Game 4, the Celtics capitalized on Kevin McHale's clotheslining of Kurt Rambis that shifted the momentum of the game in Boston's favor. Former Celtics forward Cedric Maxwell recently analyzed McHale's hard foul on Rambis, and it brought him nothing but joy.
Cedric Maxwell stepped it up when it counted most in the 1984 NBA Finals
If not for Henderson's steal in Game 2, the Boston Celtics likely would have been staring at a sweep at the hands of the Lakers in the 1984 NBA Finals. The Lakers blew out the Celtics in Game 3 in LA, cruising to a 137-104 victory. Had Henderson not picked off a careless James Worthy pass in the waning seconds of Game 2, the Celtics would have been down 3-0 with likely very little fight in Game 4.
Instead, Bird called his team "sissies" after the 33-point loss in Game 3, ripping them for their lack of physical play. McHale took note and then took down Rambis with his hard foul. At that point, the Celtics trailed 76-70. Benches cleared, and words were exchanged. Order was quickly restored, and the Celtics went on to post another overtime victory, winning 129-125 to even the series.
After the Celtics won Game 5, the Lakers took a page out of Boston's book. With his team's back against the wall in Game 6, Worthy shoved Maxwell from behind while the Celtics forward headed in for a layup. While the Lakers won Game 6 and forced a deciding Game 7, Maxwell used Worthy's antics as motivation.
"In Game 6 out in LA, I'm going in for a layup, and James Worthy does a cardinal sin that you never do," Maxwell said in a video posted by NBA History & Legends on CLNS. "I remember walking out, thinking, 'I'm gonna get his ass. I'm gonna get him. "
"It was in the locker room and Larry was in there and ML (Carr), and everybody was sitting there talking and I said, 'Don't you worry. Y'all ain't got to worry. Y'all get on my back. I'm gonna win this damn championship for you.'"
Maxwell held true to his word. He led the Celtics in scoring with 24 points as Boston claimed the championship after a 111-102 win. Max also added eight rebounds and eight assists.
Maxwell still smiles about McHale's clotheslining of Rambis
Maxwell recently rewatched the 1984 NBA Finals with YouTubers Jarron Ramos and Mike Korzemba in a video streamed in June 2023 and posted by the NBA. The MVP of the 1981 NBA Finals reflected on many of the big moments of the series. When McHale took down Rambis, Maxwell made it clear that he wasn't bothered by the hard foul.
"He didn't mean to do it," Maxwell said of McHale. "He was grabbing him, almost to hold him. Then, Kevin McHale runs away.
"What it did was galvanize everybody. Now, Pat Riley's out there. Guys are talking noise. Guys right now are getting more and more pissed off, and I loved every moment of it."
Moments after the takedown, Bird and Kareem Abdul-Jabbar jawed at each other. The Celtics completely took the Lakers out of their game with that foul on Rambis.
Boston battled back and pulled out the four-point win in OT. The Lakers were demoralized. How could they not be? They outplayed the Celtics in 80 percent of the series so far, but they had nothing to show for it. The Celtics held serve the rest of the way, winning Games 5 and 7 at home, and captured their second championship of the decade.