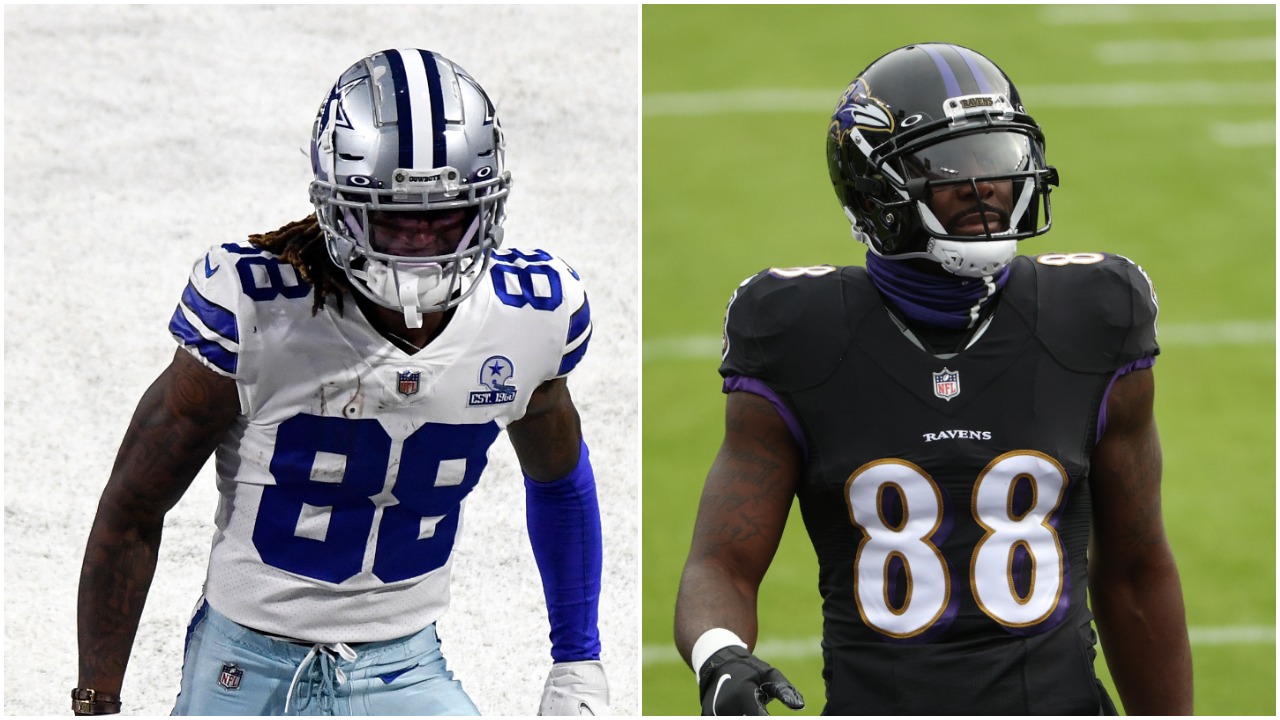 CeeDee Lamb Says It's a 'Huge Honor' To Play Against Dez Bryant, Talks Carrying on the No. 88 Legacy With the Dallas Cowboys
Dallas Cowboys rookie wideout is honored to being against Dez Bryant, now with the Ravens, and wants to carry on the great legacy of No. 88.
When CeeDee Lamb was given the honor of wearing No. 88 for the Dallas Cowboys, he knew he had some big shoes to fill. Not only did the number once belong to Dallas legend and one-time Super Bowl champion Drew Pearson and three-time Super Bowl champion and Hall of Famer Michael Irvin, but No. 88 was also worn by Dez Bryant, who caught the most touchdown passes in franchise history over the course of his eight seasons in Big D.
For the first time since being let go by the Dallas Cowboys in 2018, Bryant will suit up against his former team when the Baltimore Ravens host the Cowboys on Tuesday and Lamb seems to be very excited about sharing the field with the man that once donned his jersey.
Why does CeeDee Lamb wear No. 88?
Following an All-American junior season at Oklahoma in which he caught 62 passes for 1,327 yards and 14 touchdowns, CeeDee Lamb was taken with the 17th pick of the 2020 NFL draft by the Dallas Cowboys. Jerry Jones had a number of teams looking to trade up to get him but he turned everybody down as Lamb was seen as one of the top receivers of the 2020 draft class and the Cowboys were looking to add yet another weapon to their already-potent offense.
Lamb was originally going to wear No. 10 for the Cowboys but told 105.3 The Fan that he decided to go with the famed No. 88 after doing some research.
"I had the option of picking 10 or 88 and then I picked 10. Then kinda going more in-depth with the situation, just kinda understanding the tradition and how much that number means to this organization, and then how much of a foundation that number holds itself, and then the great legends before me and what they've done with that number is kinda like, why not keep the tradition going?"

CeeDee Lamb
As mentioned, that tradition CeeDee Lamb speaks of includes Dallas Cowboys Ring of Honor members Drew Pearson and Michael Irvin, who combined to win four Super Bowls in Big D and scored a combined 131 touchdowns, a number that includes both the regular season and postseason.
Before Lamb, the last man to wear No. 88 for Dallas was Dez Bryant and the two will share the field on Tuesday with Bryant now wearing the same number with the Baltimore Ravens.
CeeDee Lamb loved watching Dez Bryant as a kid and says it's a 'huge honor' to play against him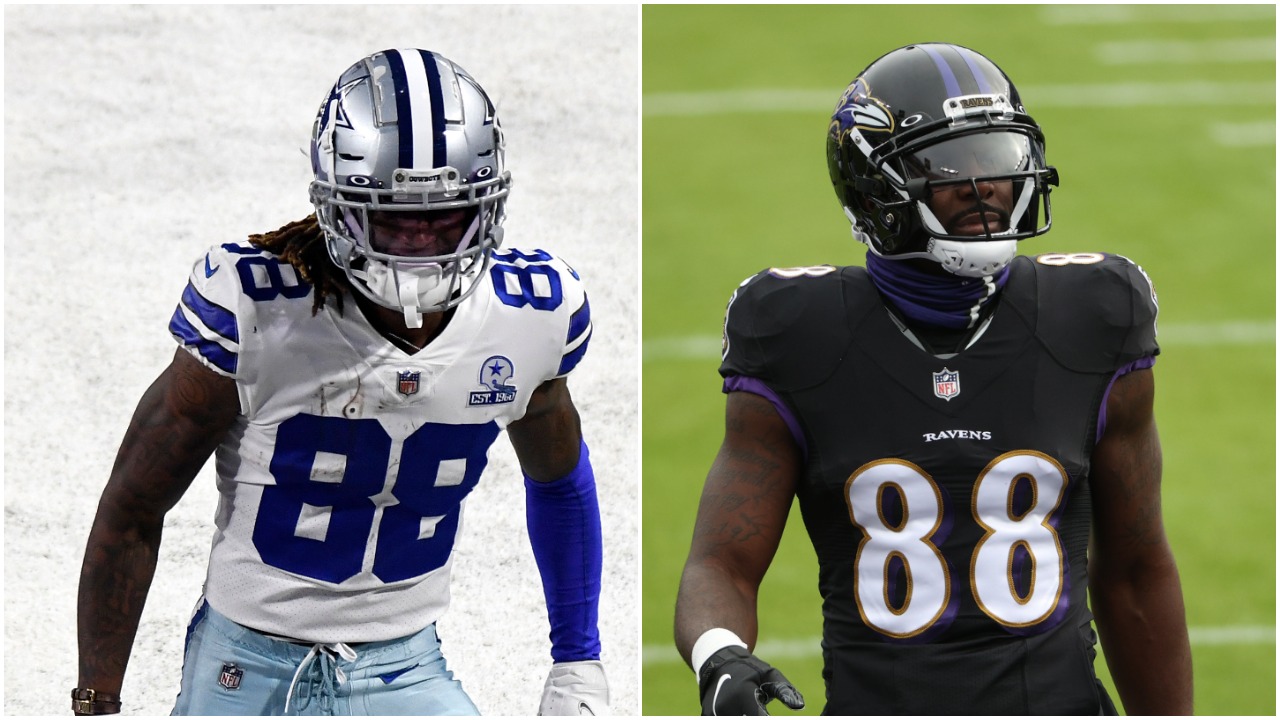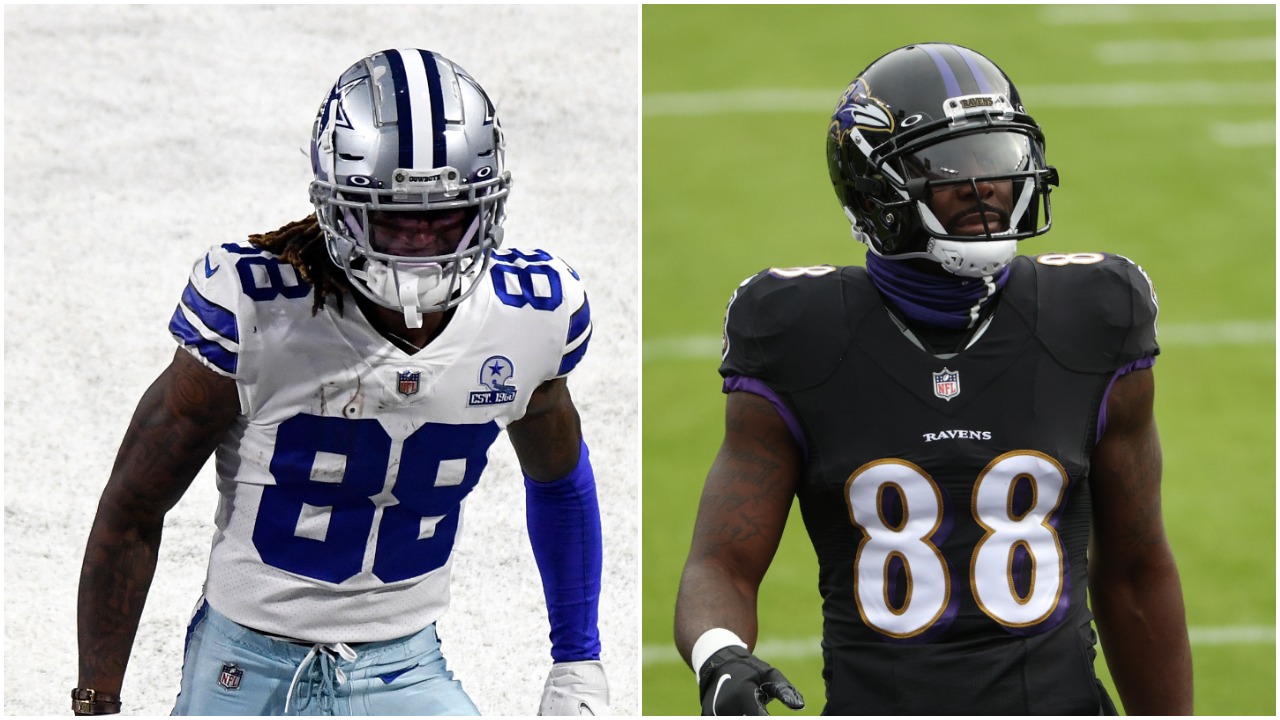 Although born in Louisiana, CeeDee Lamb spent his formative years in Texas after his family moved to the Lone Star State following Hurricane Katrina in 2005. So when Dez Bryant was setting records with the Dallas Cowboys in the 2010s, Lamb was becoming a star in his own right in Texas at the high school level and says that Bryant was certainly one of the guys he loved to watch, as he recently told DallasCowboys.com. and he's excited to share the field with him on Tuesday.
"For me to go up against a guy that I actually watched growing up excel in that jersey number—to have the opportunity to play against him is definitely a huge honor on my end and speaks volumes on his part. He definitely did a great job here.

"He's a ballplayer. You can't point out just one thing that he did throughout his whole career. He's aggressive at the catch. He had long runs after the catch. When I was younger I definitely was a fan of him."

CeeDee Lamb on Dez Bryant
He wants to continue the great legacy of No. 88 with the Dallas Cowboys
After singing the praises of Dez Bryant a little more, CeeDee Lamb went on to say (as he's said in the past) that he's looking to continue the legacy of No. 88 with the Dallas Cowboys.
"It's a very prestigious number. I'm grateful that I get to wear that number on my back every Sunday and every day in practice.

"I'm looking to continue the legacy."

CeeDee Lamb
CeeDee Lamb and the Dallas Cowboys square off against Dez Bryant and the Baltimore Ravens on Tuesday beginning at 8:05 p.m Eastern/7:05 p.m Central on Fox.
All stats courtesy of Pro Football Reference