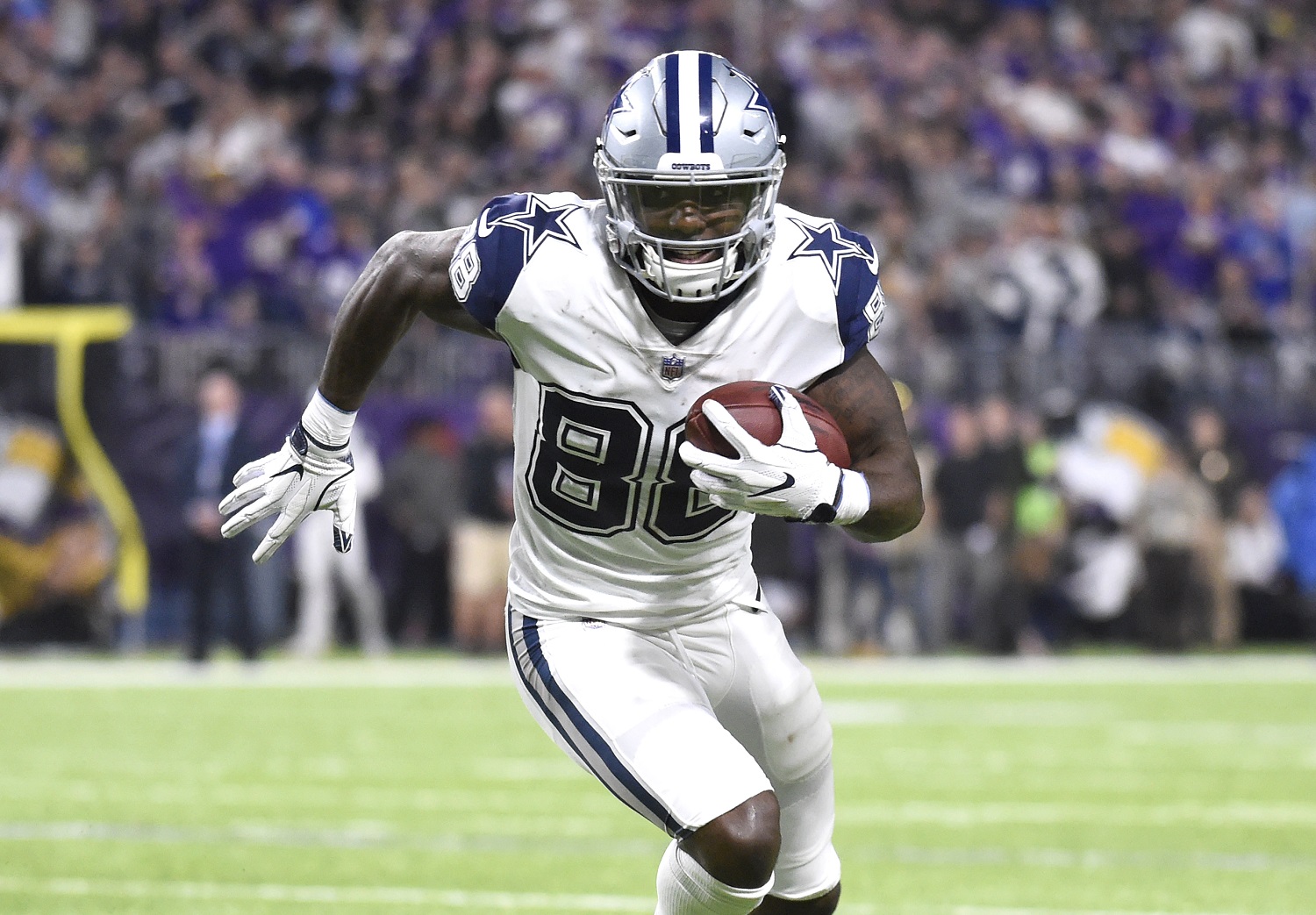 Dez Bryant Set a Number of Dallas Cowboys Receiving Records But Surprisingly Never Reached One Big Milestone
Dez Bryant set a number of receiving records for the Dallas Cowboys during his eight-year run with the team but never recorded 100 receptions.
Over the course of his eight seasons with the Dallas Cowboys, Dez Bryant set a number of franchise receiving records, which is certainly an accomplishment given the rich history of great wideouts in Big D, a list that includes Drew Pearson and Michael Irvin, who both donned the legendary No. 88 jersey for the Cowboys before it was given to Bryant.
There were a lot of expectations put on Dez Bryant when the Cowboys traded up in the 2010 NFL draft to select him with the No. 24 overall pick and, for the most part, the former All-American lived up to that pressure, at least for a while. His production slipped a bit in the last few years of his run in Dallas but, overall, he had quite the successful career, at least in terms of production anyway as he was on quite a few underachieving Cowboys teams over the years.
The Cowboys made just two postseason appearances during Bryant's tenure with the franchise and he appeared in three playoff games, a total that should have been at least one number higher given the fact that he caught that ball against the Green Bay Packers in the divisional round in 2014. But that's not what we're doing today.
No, today we're looking at a few of the franchise records Dez Bryant set for the Dallas Cowboys and the one milestone that he surprisingly never hit.
Dez Bryant started setting records for the Dallas Cowboys as a rookie
It didn't take long for Dez Bryant to start setting records for the Dallas Cowboys.
In his NFL debut on September 12, 2010, against the Washington Redskins, Bryant caught eight passes for 56 yards, setting a franchise record for the most receptions by a Cowboys player in his first game with the team. The previous record-holder was Herschel Walker, who caught six passes in his Dallas debut in 1986.
In Week 7 against the New York Giants on Monday Night Football, Dez caught four passes for 54 yards, including two touchdown receptions. He also had a 93-yard punt return for a touchdown that night, making him the youngest wide receiver in Dallas Cowboys history to record three touchdowns in a game, breaking the mark set by Michael Irvin in his rookie season in 1988.
Okay, so maybe that's stretching things a little bit as that's not actually a receiving record but Dez Bryant certainly holds some big franchise records in that department.
He has the most regular-season TD catches in Dallas Cowboys history and the most TD catches in a single season
Over the course of his eight-year run with the Dallas Cowboys, Dez Bryant caught 531 passes for 7,459 yards (fifth on the Cowboys' all-time reception yards list) in 113 regular-season games. Of those 531 receptions, 73 were for touchdowns, making him the Cowboys' all-time leader in touchdown catches, one clear of Jason Witten, who ended his tenure in Big D with 72. "Bullet" Bob Hayes (71), Michael Irvin (65), and Tony Hill (51) round out the top five.
Dez Bryant also holds the Dallas Cowboys' single-season record for touchdown receptions with 16, which he set in 2014, one of three seasons in which he was selected to the Pro Bowl. He's actually featured three times in the top 10 on that particular list. Bryant caught 13 touchdowns in 2013, good for a tie for fourth, and 12 in 2012, good for a tie for seventh.
Dez Bryant surprisingly never recorded 100 catches in a season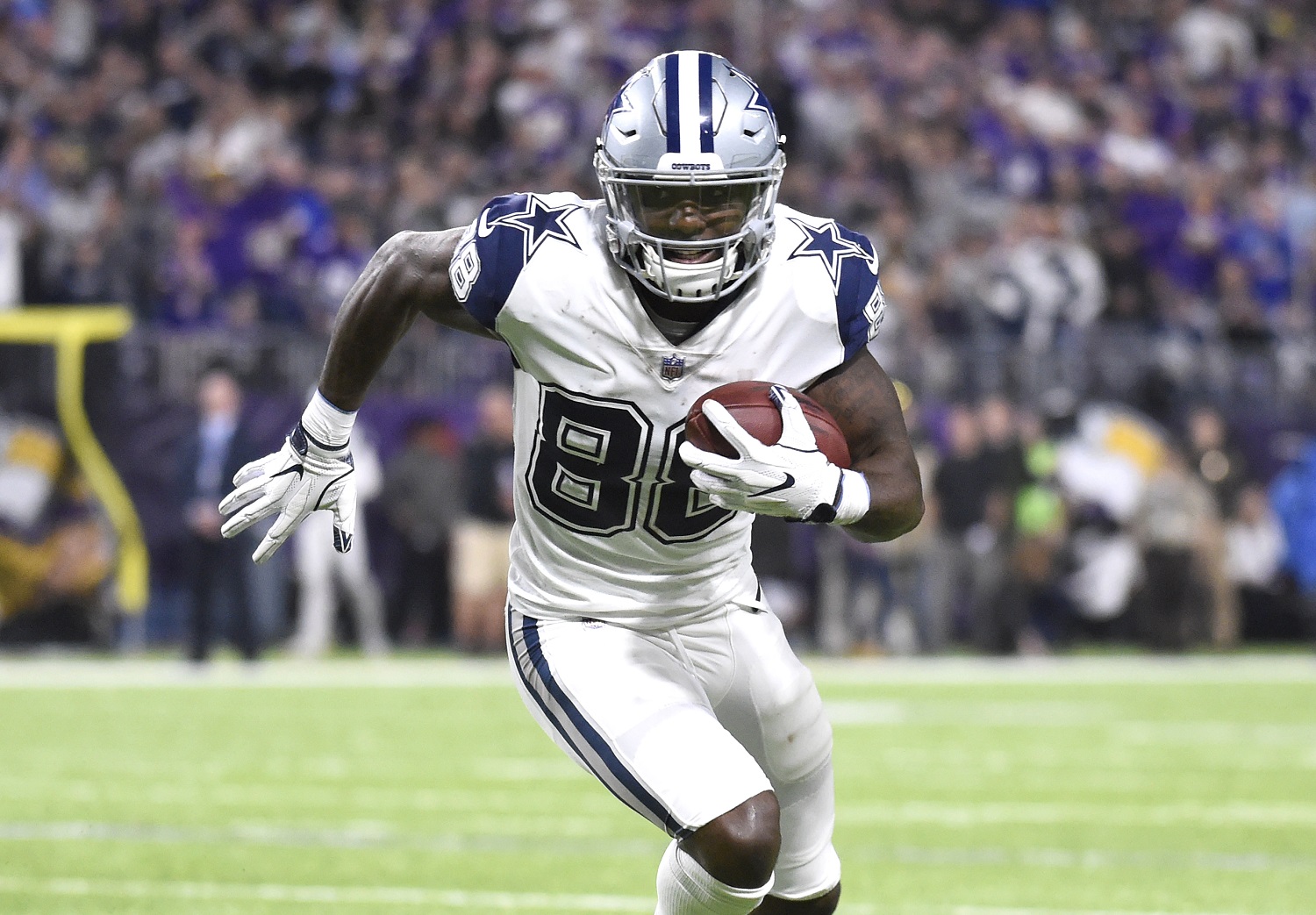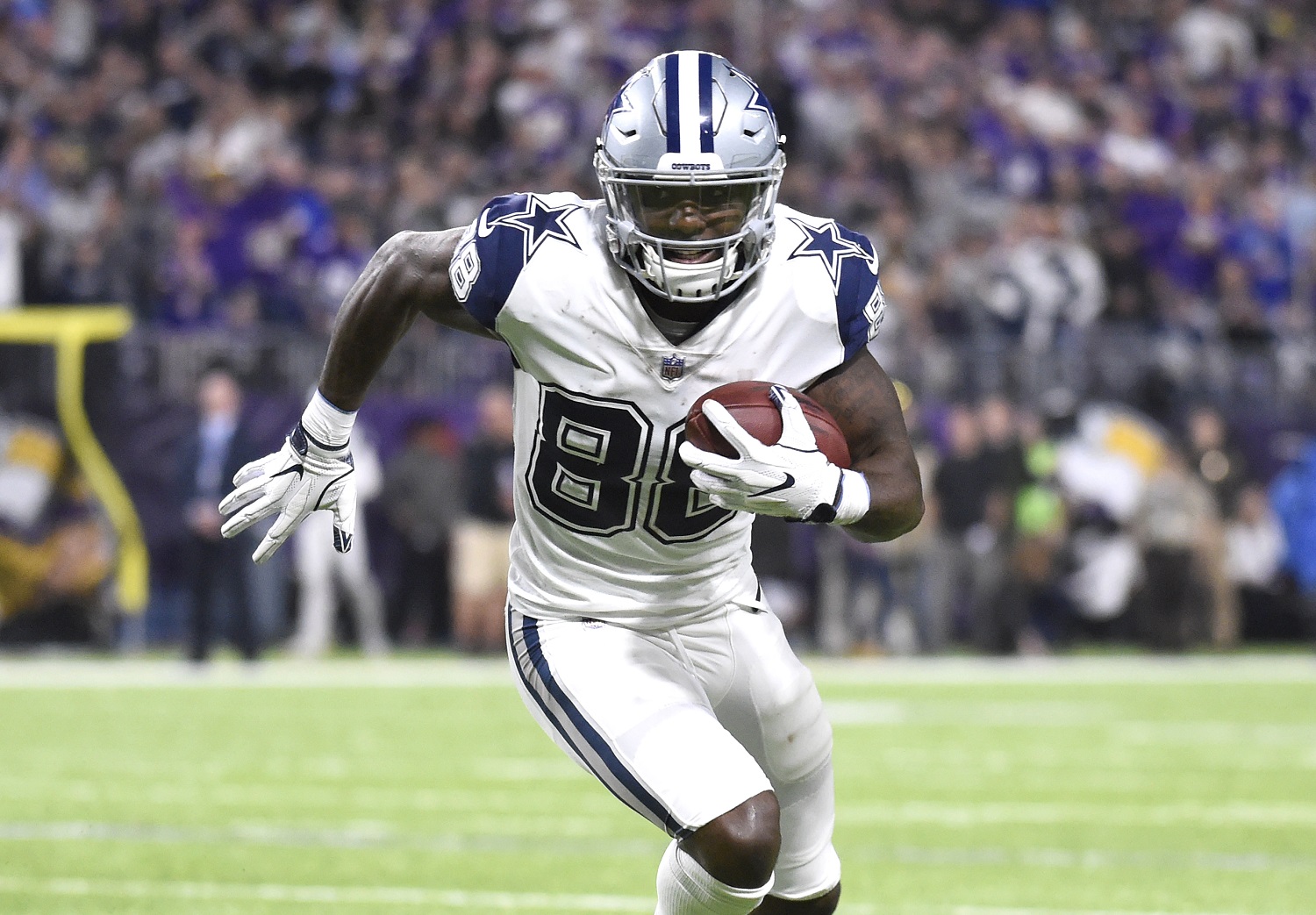 With the numerous records he set and all the accolades he received during his time with the Dallas Cowboys, Dez Bryant surprisingly never caught 100 passes in a season. Here's a look at his year-by-year totals.
2010: 45
2011: 63
2012: 92
2013: 93
2014: 88
2015: 31
2016: 50
2017: 69
What might be even more surprising is the fact that only two Cowboys receivers have ever hit the century mark. Michael Irvin only hit reached 100 once in his career, catching 111 passes in 1995, and Jason Witten, who holds four of the top five spots on the single-season reception list, hauled in 110 receptions in 2012.
Dez Bryant's career high of 93 is good for seventh on that particular list.
All stats courtesy of Pro Football Reference