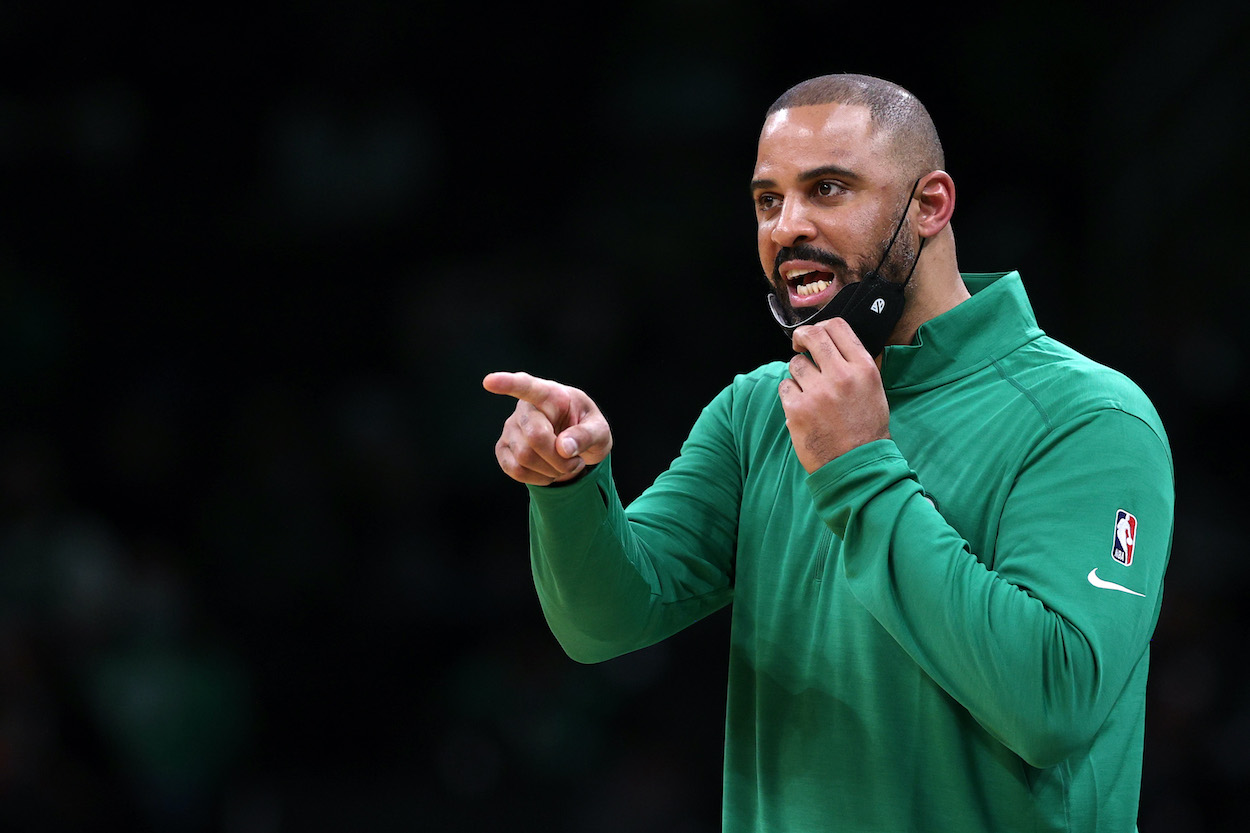 Celtics Head Coach Ime Udoka Is Setting a Dangerous Precedent by Punishing Players for a Widespread NBA Habit
The Celtics won't be able to complain to referees this season under new head coach Ime Udoka.
Rookie NBA head coaches always want to make an instant impression on their new team. Whether it be installing a new offensive system or simply changing the practice Gatorade color from red to blue; new coaches love to make changes to signify a new regime is in charge.
For first-year Boston Celtics head coach Ime Udoka, he's taking a strong stand against something every NBA player has been guilty of at some point. Based on his words and actions throughout the preseason, Celtics players will be benched for complaining to referees during games.
That's a dangerous precedent to set heading into Udoka's first season as an NBA head coach.
Ime Udoka benched Grant Williams for complaining to the refs in preseason
Udoka has been stressing discipline to his players throughout his first preseason as the Celtics head coach. One of his main points of emphasis has been to play through bad calls and not to let them affect the next play.
Last week, we got a taste of just how seriously Udoka takes this rule.
In Boston's preseason finale against the Miami Heat on Friday, the refs whistled Grant Williams for an offensive foul on an illegal screen, and Williams wasn't too happy about the call. He threw his arms in the air in frustration and slowly walked back on defense while barking at the ref who made the call.
While the forward was still complaining, Miami quickly inbounded the ball, and Bam Adebayo blew right past the distracted Williams for an easy dunk.
Udoka immediately called a timeout and yanked Williams from the game, proving he's not going to tolerate his players complaining about calls this year.
Ime Udoka won't be afraid to punish Celtics players who complain to refs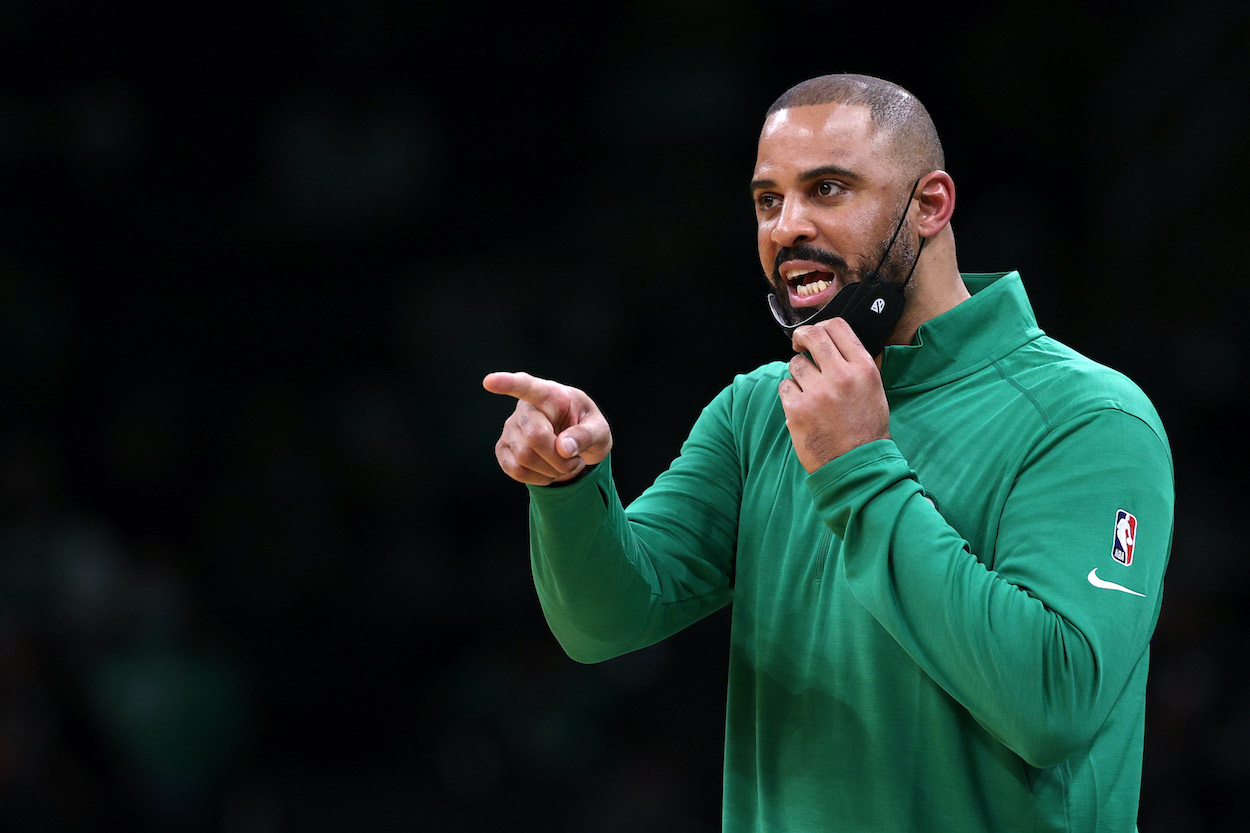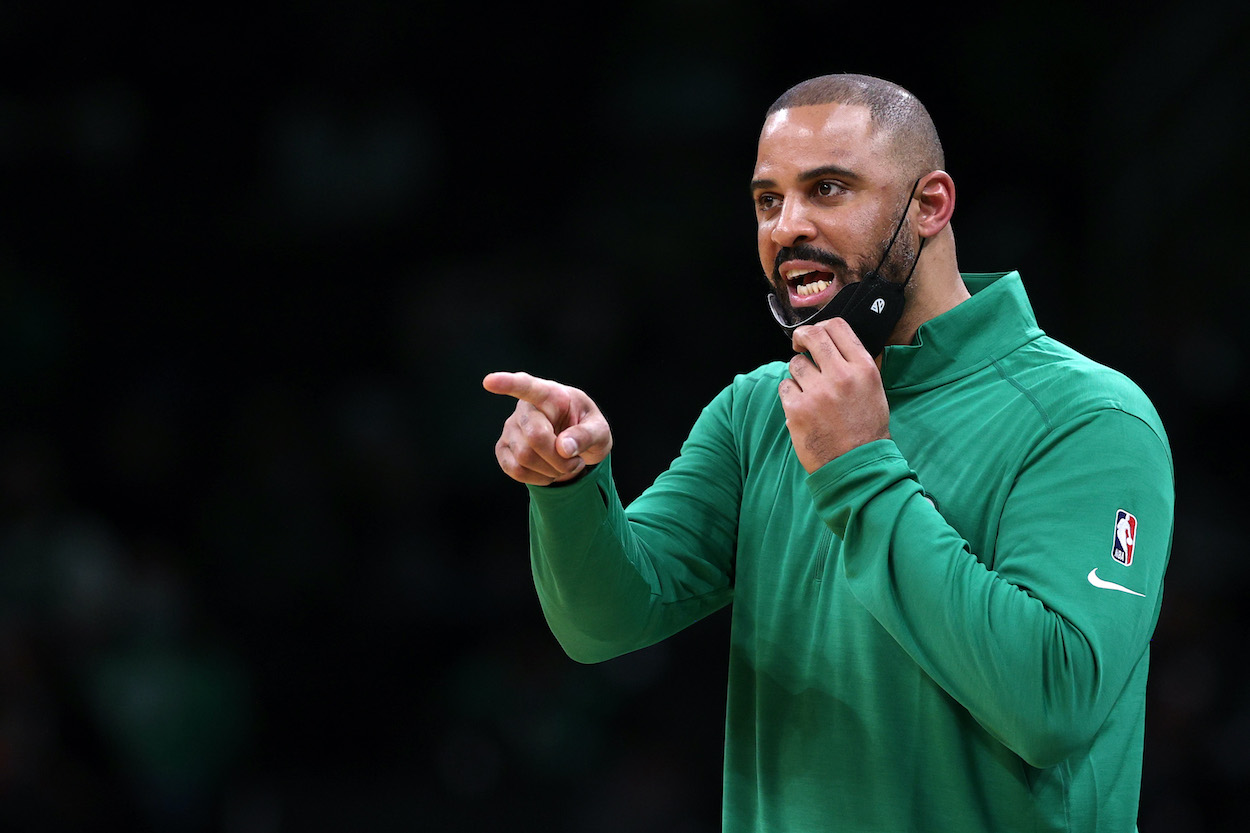 Coaches can talk all they want about how they want their team to play and how they'll punish players who don't follow those guidelines, but enforcing that on the court is a whole different story. Udoka proved on Friday that he won't be afraid to punish players who disobey his rules and talk back to the refs.
"The main thing, I'm telling him to get back and stop worrying about the referee. Your guy is bringing it right behind you," Udoka told reporters after the game against the Heat. "… Just a learning moment, and can't get caught up in that. You gotta play through it just like they did. They played with pace. When we cried about calls, they were running out and got too many easy looks. So something like I said we talked about early in camp. It's something I'm going to keep hammering away on until we get where we want to be."
Celtics fans might love this no-nonsense style from their new head coach, but it could cause major problems down the road.
A dangerous precedent to set
Udoka might believe he's changing Boston's culture for the better by cracking down on complaining to the referees, but the precedent he set by benching Williams will only cause more problems than it's worth.
For one, arguing calls is simply a part of the job description for NBA players nowadays. Everyone from LeBron James to the last player off the bench for the Houston Rockets complains about fouls. No coach is ever going to change that, especially not a rookie head coach still trying to make a name for himself in the league.
Secondly, what happens when Jayson Tatum or Jaylen Brown make the same mistake Williams did in crunch time of a playoff game? Will Udoka hold his star players to the same standard in regards to his new policy? And if he doesn't, how will Williams and the rest of the roster feel about that special treatment?
If Udoka wants his new team to respect him, he'll have to punish every player equally for arguing with the refs. This might not go as well as he plans.
Like Sportscasting on Facebook. Follow us on Twitter @sportscasting19.