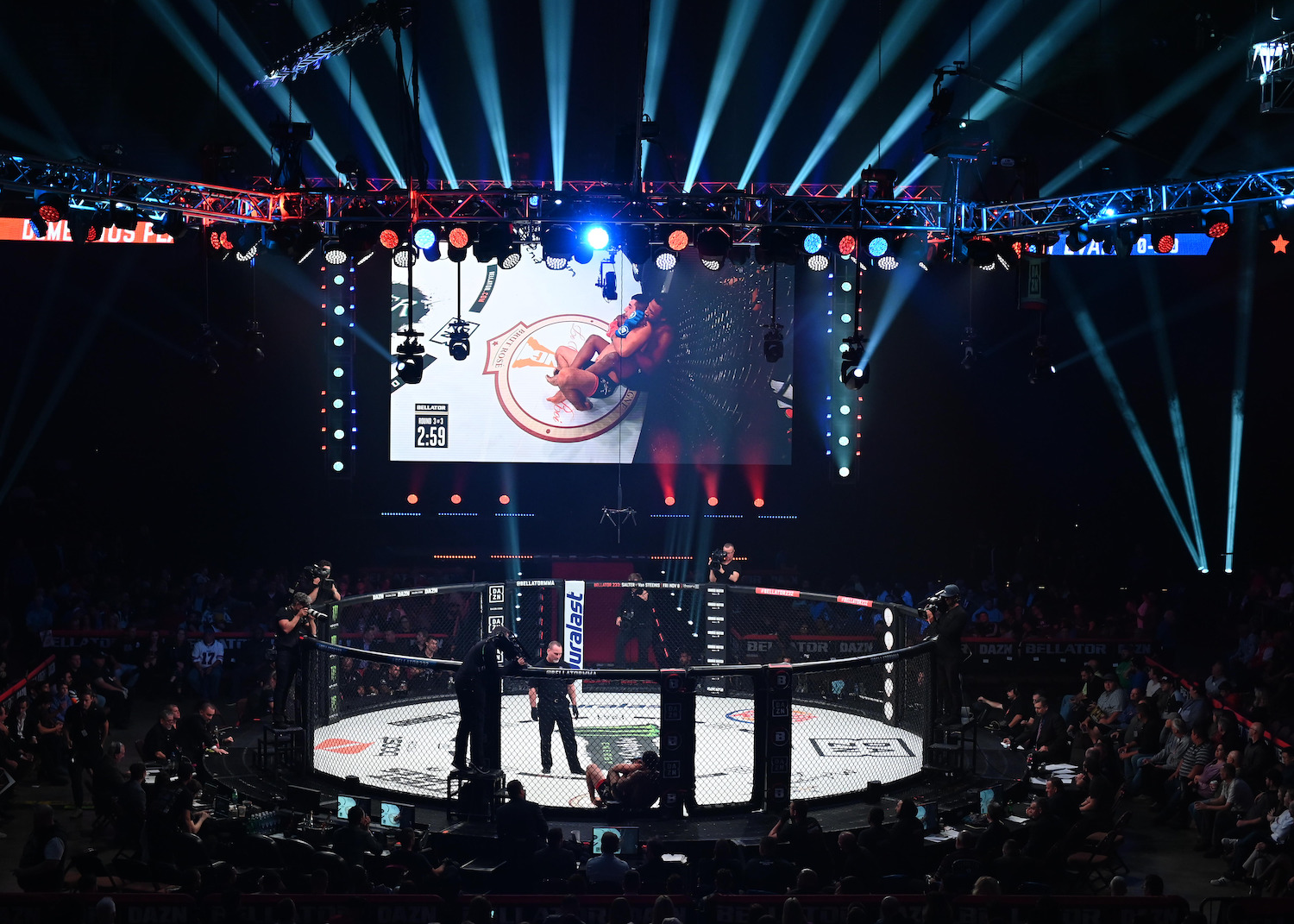 Champion MMA and Former Bellator Fighter Jahreau Shepherd Shockingly Murdered at His 30th Birthday Party
MMA and former Bellator fighter Jahreau Shepherd was murdered while celebrating his 30th birthday in England. No suspect has been arrested.
Each time an MMA fighter steps into the cage, they know the inherent risks. They understand within a matter of seconds, they could be knocked unconscious (see Ben Askren). Jahreau Shepherd, a top British fighter and veteran of Bellator, had no reason to be concerned for his safety when he attended his 30th birthday party with family and friends. Unfortunately, he was tragically murdered at the party and the entire MMA community is in mourning.
Jahreau Shepherd's promising MMA career and debut at Bellator
Jahreau "The Nightmare" Shepherd made his professional MMA debut in September 2017 at Ultimate Challenge MMA 52. The Englishman won in impressive fashion with a first-round knockout. Eight months later, he made his debut with Bellator.
At Bellator 200 — Carvalho vs. Mousasi, Shepherd faced off against Marcin Zywica in a light heavyweight bout. In that fight, Shepherd proved his debut fight wasn't a fluke as he pounded Zywica so bad he earned another first-round victory, this time by doctor stoppage. 
Since his fight in Bellator, Shepherd has fought in various English-based promotions, including MTK and Contenders. His last fight occurred in February 2020, where Shepherd, who was known as Jay, was the headliner competing against Norway's Quinten De Vreught. Shepherd and De Vreught battled for the full five rounds with Shepherd winning the tough fight by unanimous decision. Shepherd improved his record to 6-2.
MMA fighter Jahreau Shepherd is murdered at own birthday party
On Saturday, MMA fighter Jahreau Shepherd attended a party in South London in his honor celebrating his 30th birthday with family and friends. After 10 p.m., officers and paramedics responded to a call of a potential stabbing victim, according to the Evening-Standard. 
Tanisha Shepherd, his cousin, said everything appeared to be normal when she left. "I was at the barbecue early in the evening but have two small children so [I] had to go," she told the paper. "Everything was fine when I left. Jahreau's mother is not in a good place at the moment, she is devastated."
According to various reports, medical personnel tried to stop the bleeding of Shepherd, but unfortunately, were unsuccessful. He was pronounced dead at the scene. Metropolitan Police launched an investigation but details surrounding the stabbing incident remain unclear. No arrests have been made. 
Reaction to MMA fighter Jahreau Shepherd's murder
With the shocking news of MMA fighter Jahreau Shepherd's murder, members from the MMA community around the world have responded. Among those responding, UFC middleweight fighter Darren "The Dentist" Stewart, who, along with former UFC title challenger Alexander Gustafsson, trained with Shepherd.
"Words can't even describe how I feel. I haven't stopped crying! I got a text from my cousin and still didn't believe it until I saw people writing R.I.P…….. all you wanted to do is make it in life in mma. You was always on smoke and I loved it because I said to you don't matter if I'm in UFC, I always wanted your confidence how you was just up for any fight……still crying now as I write this," Stewart wrote. "It hasn't hit me yet I ain't took it in yet. I can't even talk to anyone right now I'm so fu**ing hurt. I promise you bro I'll do what ever it takes to make it because you was a real one that always supported me AAAAAALWAYS! R.I.P."
Contenders MMA, where Shepherd last fought, also offered its condolences. "Everyone at Contenders is absolutely devastated to hear of Jahreau Shepherd's death. Jay, our welterweight champion, was hugely talented – a big personality with a warrior heart. Our thoughts are with all his family and friends at this terrible time. Rest in peace, champ."
A GoFundMe has created to help cover funeral costs for the family.