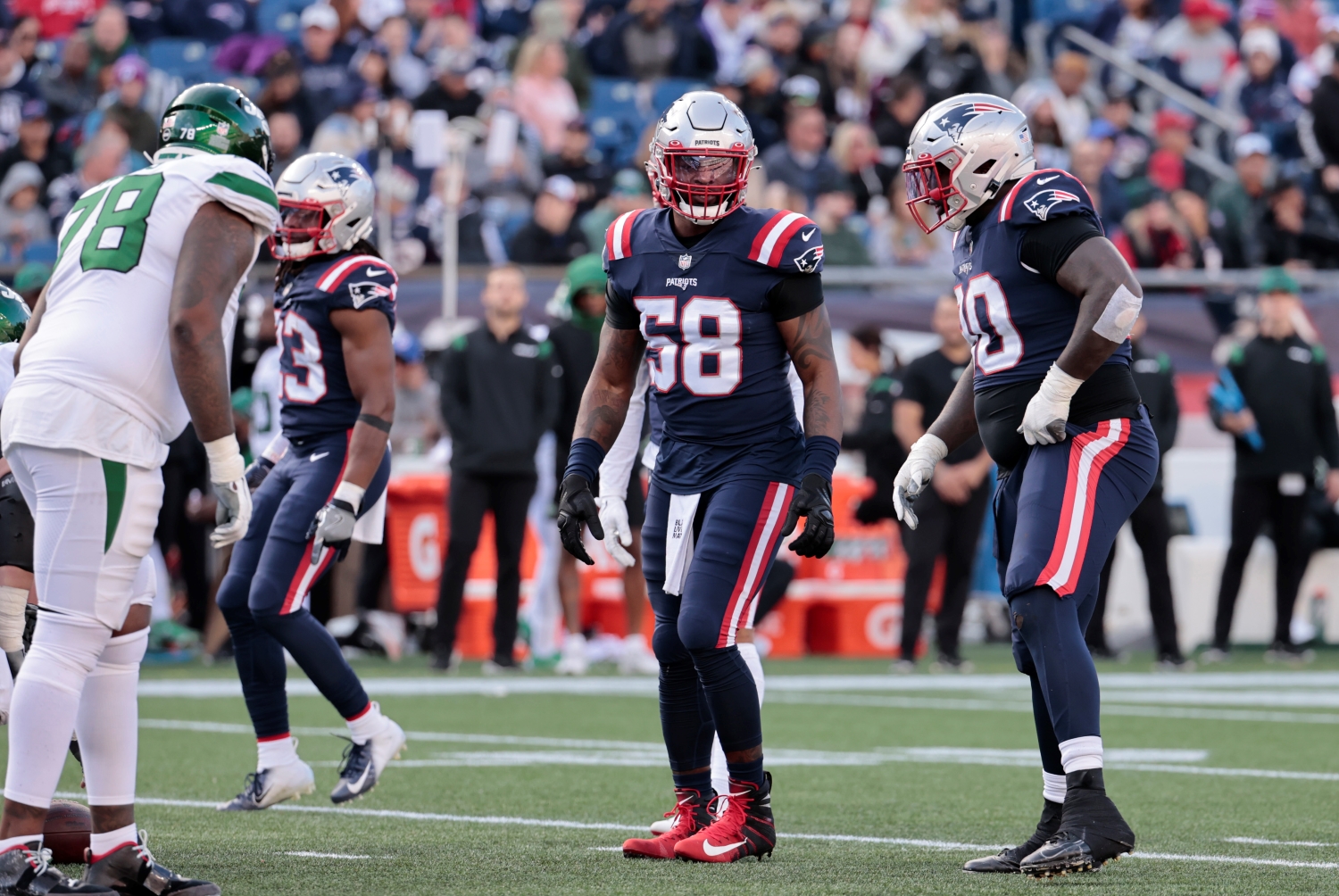 From Getting Released by the Lowly Lions to Practicing Parkour in His Home to Doing Backflips on the Practice Field, a Changed Version of Jamie Collins Has a Chance to Reward Bill Belichick's Loyalty With an Invaluable Gift
Will Jamie Collins make his third stint with the Patriots his most successful? A more mature version of the veteran linebacker has a chance to give Bill Belichick an invaluable gift.
It seems fitting that the New England Patriots now list "Jamie Collins Sr." on their active roster. While the linebacker began going by that name in 2019, it's clear he's not the same person who came to Foxborough as a talented but raw prospect out of Southern Mississippi in 2013.
Then again, considering everything Collins has gone through since he entered the NFL as a second-round pick nearly a decade ago, it shouldn't be a surprise that his attitude and outlook on life have changed over the years.
At the same time, though, the 32-year-old still has some of the fun-loving qualities that helped him become incredibly popular during his first stint with the Patriots. Back for a third tour of duty, a more mature version of the veteran defender has a chance to give Bill Belichick an invaluable gift as a reward for his loyalty.
Jamie Collins went from playing for the Lions to practicing parkour while awaiting his next career move
Although he signed a three-year, $30 million contract with the Detroit Lions in March 2020, Collins received his walking papers 18 months later. Following his Sept. 28 release, the one-time Super Bowl champion returned to North Carolina for some unexpected relaxation time.
However, Collins didn't sit around on the couch and reminisce about his glory days. Instead, the highly athletic linebacker stayed in shape by participating in a few non-football activities.
According to Andrew Callahan of the Boston Herald, Collins practiced parkour — a sport that involves "traversing environmental obstacles by running, climbing or leaping rapidly." In addition to parkouring in and around his home, the 6-foot-3, 255-pounder played basketball and did "gymnastics stuff" while he remained unemployed.
Luckily for Collins, it didn't take long to land on his feet and find another suitor for his services. To no surprise, the Patriots brought the experienced defender back for a third go-around. And by taking his talents back to Foxborough, the former Lions and Browns flameout has a chance to reward his head coach with a long-lasting gift.
A changed version of the backflipping linebacker has a chance to give Bill Belichick an invaluable gift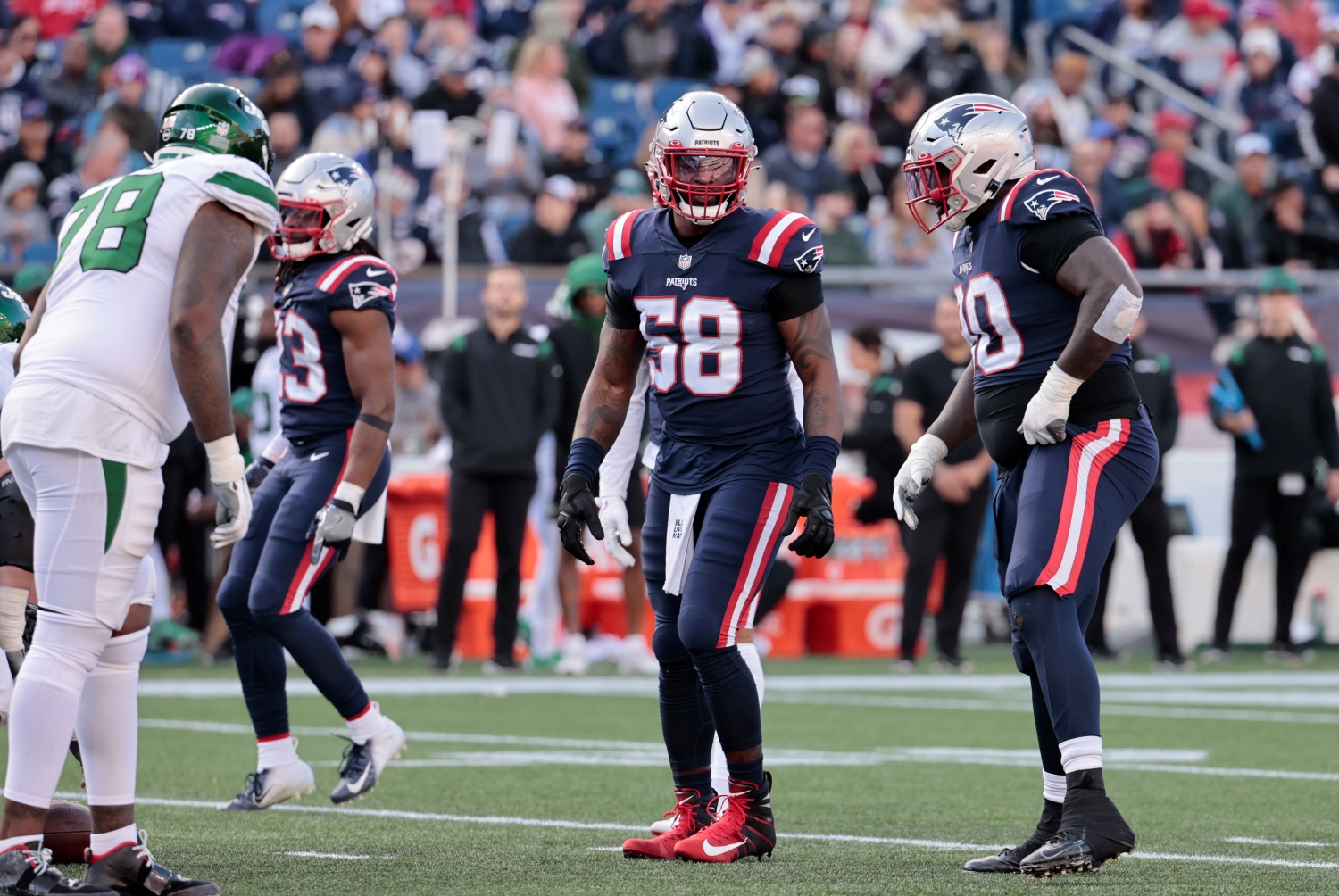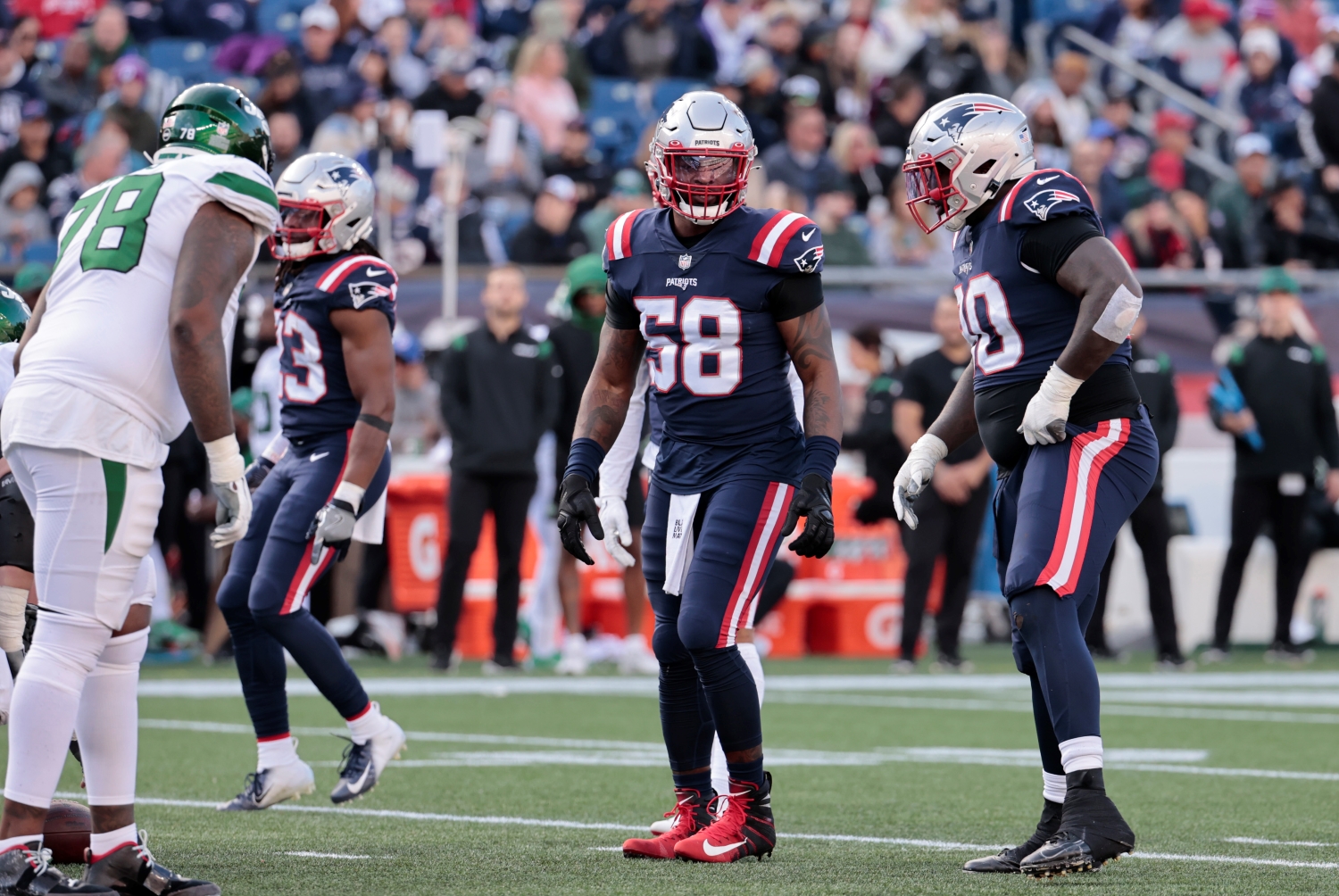 Despite being on the wrong side of 30, Collins still has the athleticism to pull off backflips in practice with relative ease. That speaks volumes about his natural physical gifts — ones that helped him earn second-team All-Pro honors in 2015 and establish a reputation as a top-tier playmaker.
Does the Mississippi native bring the same level of speed and explosion to the table in 2021 as he did during his prime?
Of course not. Even a rare athlete like Collins will lose a step or two over time.
Can he make a long-lasting impact for the Patriots anyway?
Absolutely.
In fact, the ninth-year pro can give Belichick an invaluable gift: mentorship for the team's collection of young linebackers. And based on how Collins has acted since he came back to New England, it's clear he's a changed man.
"You really don't come across guys like that, especially with the type of money that he made and the type of plays he's made in this league," Matt Judon said of his teammate volunteering for any assignment at inside linebacker, on the edge, or in the kicking game. "You don't come across guys like that often."
More open with the media than in years past, Collins obviously wants to do things differently this time around. With almost a decade of experience under his belt, he offers a wealth of knowledge about not only playing the position at a high level but also navigating the challenges of being a professional athlete.
For Belichick, having Collins on board could lead to long-term benefits. Josh Uche (a 2020 second-round pick) and Ronnie Perkins (a 2021 third-rounder) both have immense upside thanks to their physical tools. But until they master the nuances of playing in the Patriots' system, they won't utilize those skills to their full potential. Collins would be a fantastic tutor who could show the youngsters how to translate their gifts into on-field production.
Can the Patriots find the right way to use Collins and the rest of the "Boogeymen" to their advantage?
Eventually, Belichick will have to move on from his trusted linebacker trio of Collins, Dont'a Hightower, and Kyle Van Noy. Ironically, none of them took the field for the Patriots in 2020, but they all managed to become teammates again for at least one more season.
Unfortunately for Belichick, it remains to be seen whether the self-proclaimed "Boogeymen" can turn back the clock and crank up the pressure like they did in 2019 when the Patriots finished No. 1 in points allowed. Obviously, though, the odds of Collins, Hightower, and Van Noy — all of whom are on the back end of their careers — stuffing the stat sheet with sacks, interceptions, and forced fumbles don't seem particularly strong.
Perhaps Belichick will consider rotating younger players into the mix to keep the veterans as fresh as possible. It would certainly make sense to get Uche and Perkins on the field in pass-rush situations, as they would provide much-needed speed to an old, plodding defense. At this point, Van Noy and Hightower simply don't bring anything close to the same level of athleticism they did even two years ago.
Ultimately, New England needs to find a way to maximize what looks like a fairly deep linebacker depth chart. That starts with figuring out how to deploy veterans in the most effective way, and it also must include more snaps for high-upside recent draft picks like Uche, Perkins, and Chase Winovich, who's currently on inured reserve.
So, even if Jamie Collins can't run by slow-footed offensive tackles quite like he used to, he can still provide a major boost for Bill Belichick's squad. By changing his ways and embracing where he's at in life, the amateur parkour enthusiast can set the Patriots' unproven linebackers up for future success through his words and actions.
Like Sportscasting on Facebook. Follow us on Twitter @sportscasting19.