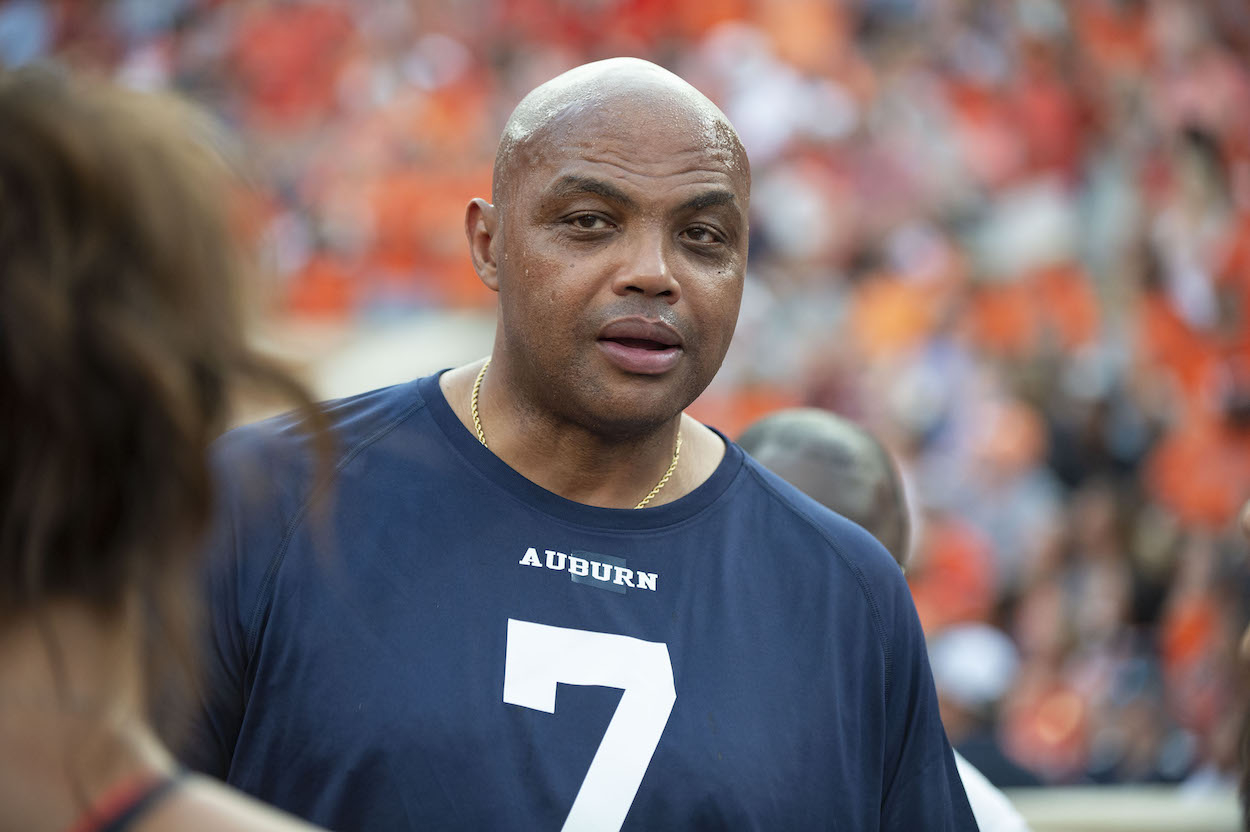 Charles Barkley Has Major Concerns About the NCAA's Name, Image, and Likeness Ruling: 'There's Going to Be Great Resentment and Jealousy'
Many college athletes are already making money off their name, image, and likeness after the NCAA recently passed its new NIL ruling. NBA legend Charles Barkley, though, who could have taken advantage of this legislation during his days at Auburn had it been allowed, has some major concerns about the new ruling.
Charles Barkley made plenty of money in the NBA and has since continued making a significant amount of cash through his sports media career. However, had the NCAA allowed college athletes to profit off their name, image, and likeness (NIL) during his college days, Barkley would maybe be even wealthier.
So, what does Barkley think about the NCAA's latest ruling? He recently shared his biggest concerns.
College athletes can make money off their name, image, and likeness
For years, college athletes have been unable to make money off their name, image, and likeness. They weren't able to receive anything for signing their own autographs, they couldn't do sponsorships, and they saw schools make cash from selling t-shirts and jerseys that represented them in some way, whether it had their actual names or just their jersey numbers on them.
On July 1, though, the NCAA's new NIL ruling went into effect, as athletes can now make money through sponsorships and other ventures.
Things are still a bit confusing, as some states don't have NIL laws yet, and certain restrictions will vary based on the school and its location. But the NCAA is no longer prohibiting student-athletes from making cash off their name, image, and likeness.
NBA legend Charles Barkley has a big fear about the NIL ruling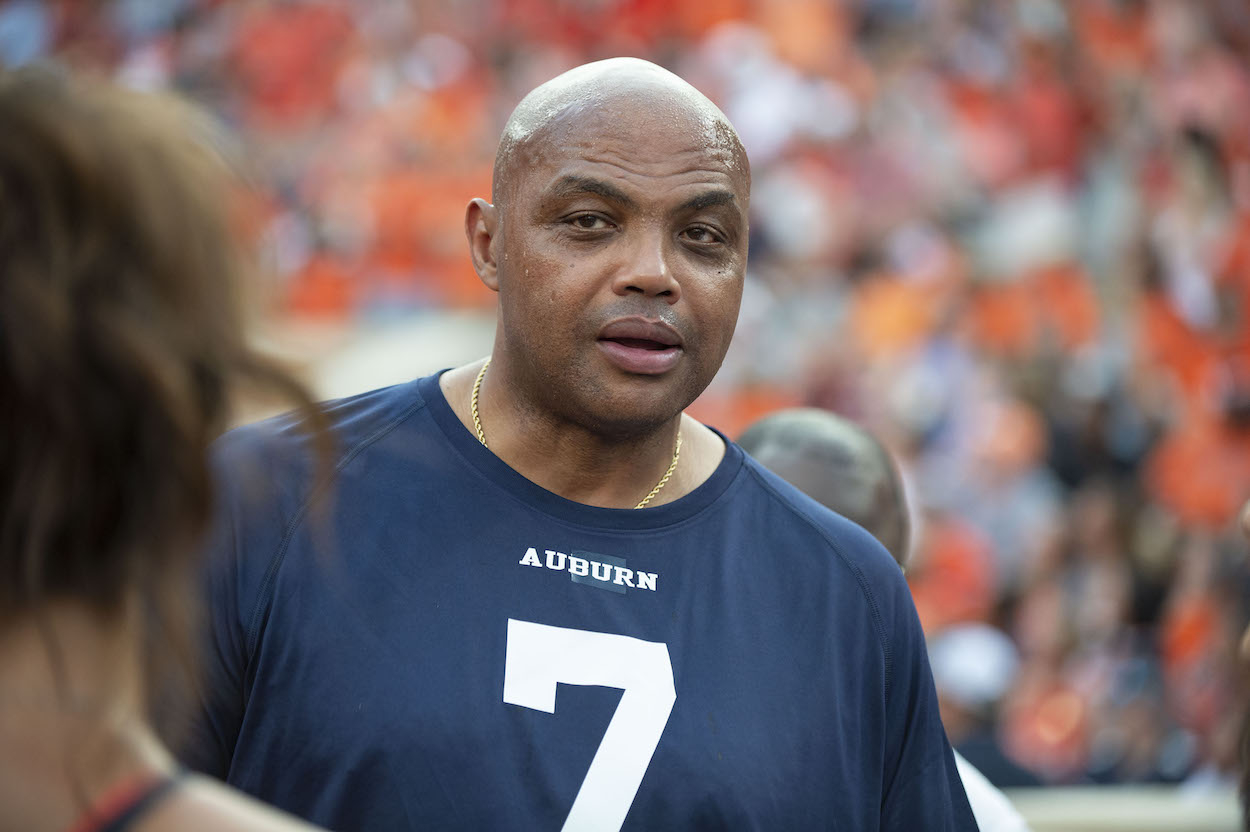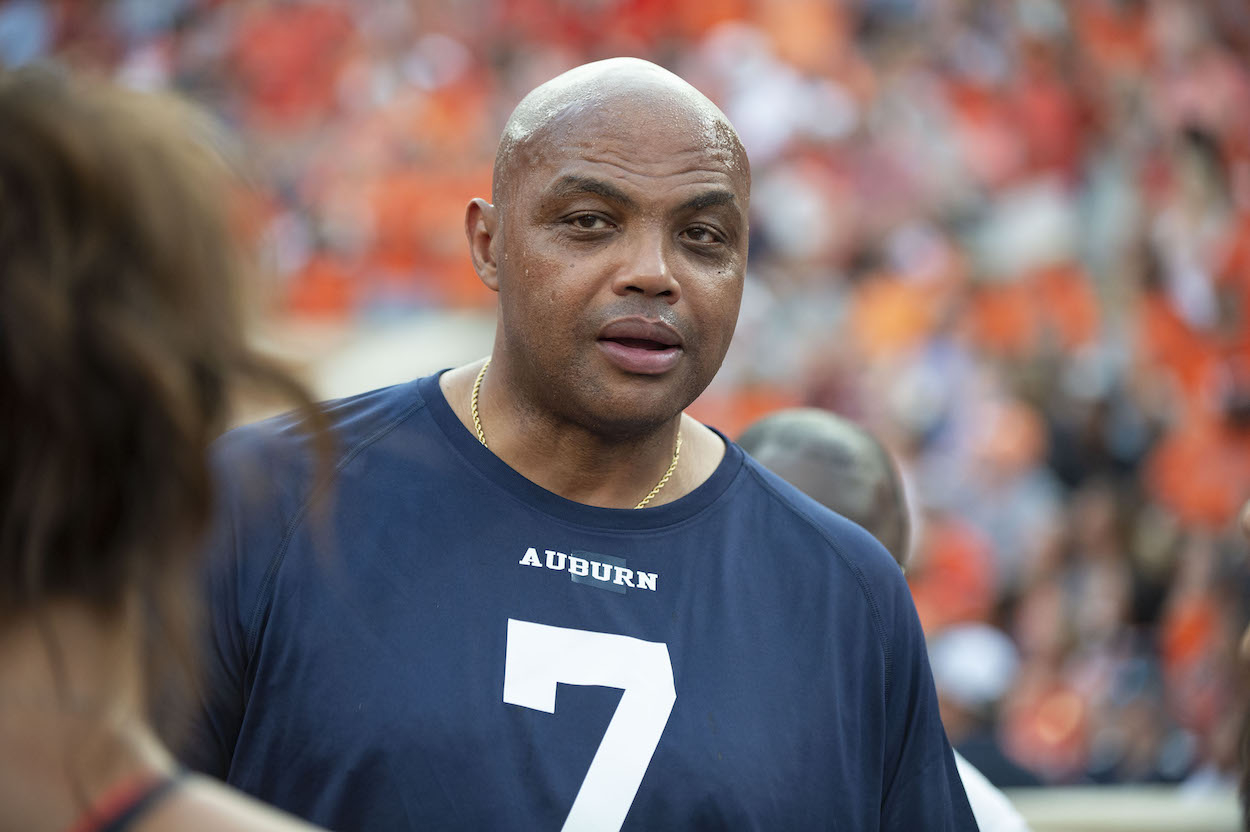 Many people know Charles Barkley for his NBA career, but he was a superstar in college at Auburn. He could have been pretty wealthy in college had the NCAA been under its current NIL legislation.
However, Barkley has some major concerns about the new ruling.
"I hate when people tell young Black kids, 'getting a free education is nothing,'" Barkley said on the July 2 episode of The Dan Patrick Show. "Getting a free education is a really, really big deal. I hate when people tell Black kids, 'Well, they're not giving you nothing.' … Getting a free education is a really big deal."
The former NBA MVP then brought up his next concern.
"They act like everybody in college now is going to start rolling in the dough, and I'm saying, 'Well, that's not true,'" Barkley said. "Nobody's going to be buying the offensive lineman's jersey; he's not gonna get a car deal. Now, the quarterback and the running back, and maybe a star defensive player, they're going to make some money. … Yeah, Charles Barkley would have made a lot of money in college, probably Chuck Person. But that's really pretty much it on our team."
He continued: "What really bothers me and scares me about the whole scenario, Dan, is there's gonna be so much resentment from my other teammates. They'd be like, 'Damn, Charles is selling jerseys. He's got a car deal. We work just as hard as him.' [It would have been the] same thing with Bo Jackson. The offensive lineman, he opens up all the holes for Bo Jackson. If Bo Jackson is making all this money, and the offensive linemen who actually do all the work, they're not making a dime, I think there's going to be great resentment and jealousy on these teams."
NCAA athletes are already making cash thanks to the new NIL ruling
Barkley might be right. Players might actually get jealous of their teammates during this new era of college athletics. But whether Barkley or anyone else likes it or not, student-athletes are already starting to bring in the cash.
According to TMZ Sports, Hercy Miller, Master P's son who will play basketball at Tennessee State, signed a $2 million deal with a technology company. Arkansas wide receiver Trey Knox, on the other hand, now has a sponsorship with PetSmart, and Auburn quarterback Bo Nix has a sweet tea deal. Fresno State women's basketball players Hanna and Haley Canvinder also started a partnership with Boost Mobile, per Yahoo Sports.
No matter what Barkley and other former players' concerns are, college athletes are starting to cash in on the NIL ruling already. It has been a long time coming, too.