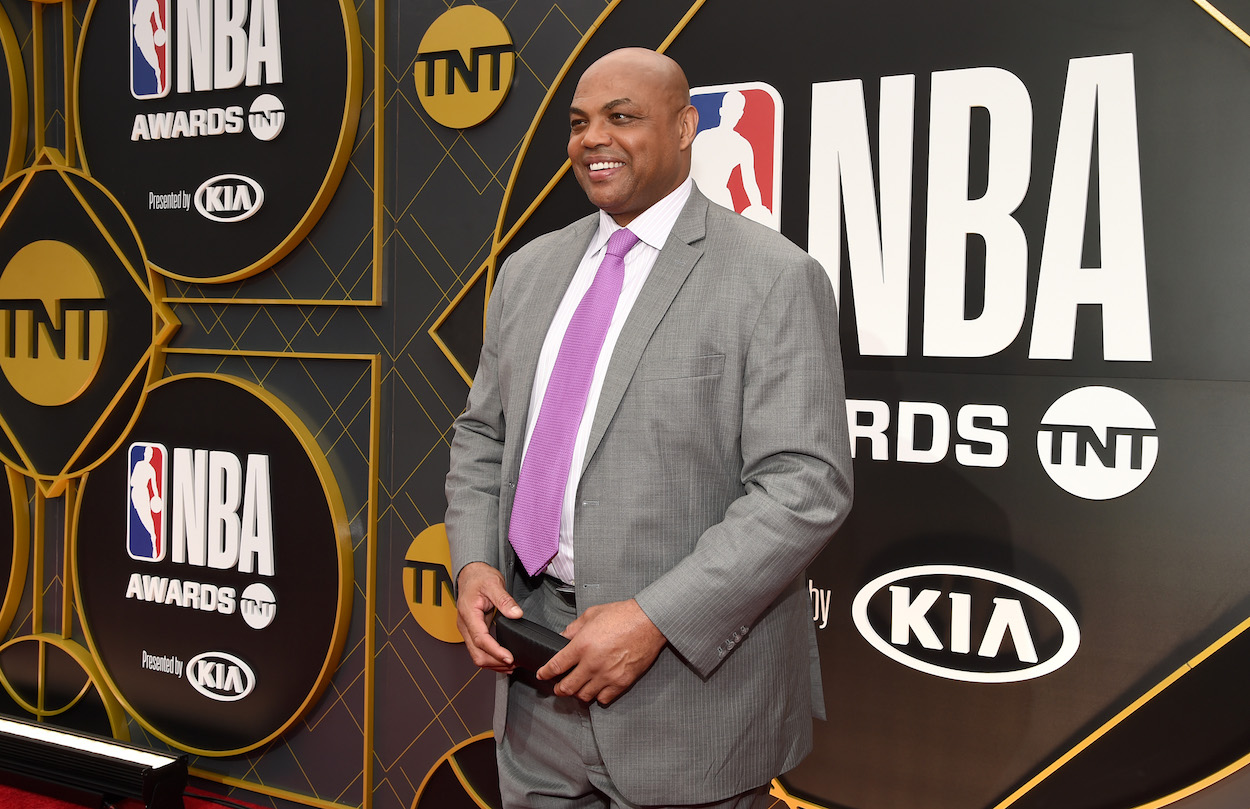 Charles Barkley Missing NBA All-Star Weekend Due to Deeply Personal Reason
Charles Barkley brings insightful analysis and humor to TNT's NBA coverage. Barkley and his wit won't be around for All-Star weekend due to a very personal reason.
Charles Barkley is an NBA Hall of Famer who has worked with TNT since 2000 as a studio analyst. Since 2003, when TNT began broadcasting the NBA All-Star Game, Barkley has been there providing his humorous commentary throughout the weekend's worth of festivities.    
However, this weekend, Barkley and his witty style won't be around for the entertainment. Instead, Barkley has some serious personal business to tend to that could potentially end with a blooper of Barkley if things don't go according to plan. 
Charles Barkley made headlines at 2007 NBA All-Star Game
Charles Barkley made his last NBA All-Star Game appearance as a player during the 1996-97 season. A decade later, Barkley found himself the center of attention at the 2007 All-Star Game as the result of a bet. 
No one remembers who won the 2007 All-Star Game MVP or who won the dunk contest. But fans remember watching Barkley in a foot race against veteran NBA official Dick Bavetta.
That made-for-TV moment all came about after Charles Barkley worked alongside Marv Albert during a game broadcast and made a snide remark about the veteran official, suggesting he could beat him in a foot race.
During the 2007 All-Star weekend, Barkley and Bavetta raced three and a half lengths of the court, and the then-43-year-old former player edged out the then-67-year-old official. However, the real winner was the Las Vegas Boys and Girls Clubs of America, which received a charitable donation of $75,000.
Charles Barkley missing All-Star Game to attend daughter's wedding
Charles Barkley proved in 2007 why he and the fun-filled All-Star weekend are perfect for each other. Unfortunately, Barkley won't be in attendance for the 2021 game and accompanying events because of a much more serious and personal event he will be attending. Barkley's daughter Christiana is getting married.
During an appearance on Jimmy Kimmel Live! this week, Barkley talked about his daughter's big day.
"My only child. The most important thing in my life is getting married on Saturday. I'm so excited for her and my future son-in-law. I'm just excited for her because this is her special day. Hopefully this will be the only one, too," he joked. "I promised her this, that this has got to work because this is the only one I'm paying for."
Explains interesting reason he has been working out
During that same interview, Kimmel noted how Charles Barkley looked thinner and asked if he had been working out. Barkley offered up a surprising response. 
"Yeah, I've been really working out hard because apparently, they got to pick me up in a chair," Barkley told Kimmel. When the late-night host asked if it was a Jewish wedding, the Hall of Famer, who was called the Round Mound of Rebound during his playing days for a reason, responded. "Yes. I need all Jewish people on deck, brother. I can only get so skinny by Saturday."
While the TNT broadcast this All-Star weekend will certainly miss Barkley and his sense of humor, his daughter's wedding and celebration should be the beneficiary and filled with a lot of fun and laughter.  
Like Sportscasting on Facebook. Follow us on Twitter @sportscasting19.