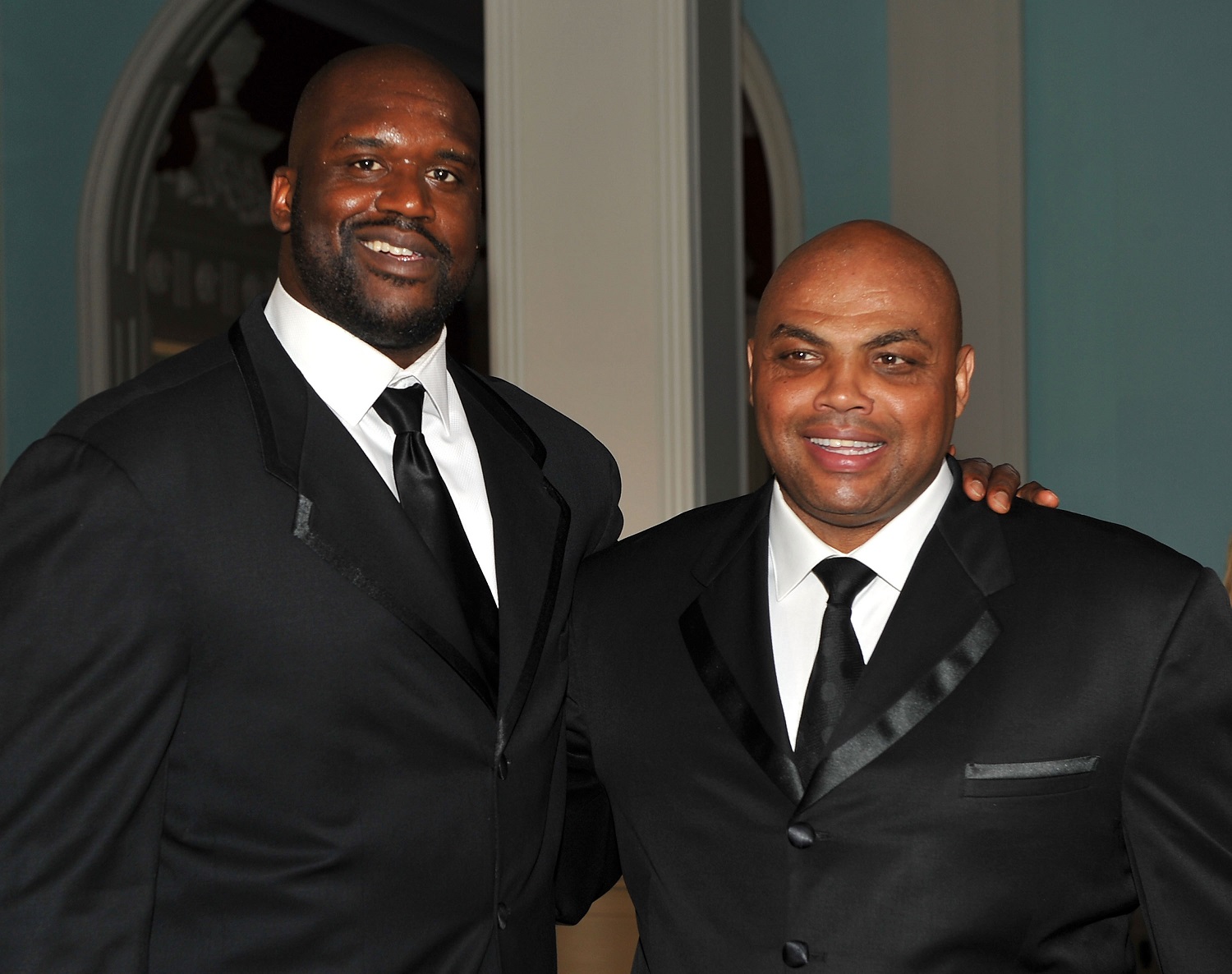 Charles Barkley Reveals His Top NBA Players of All Time and Shaq Isn't Happy About the List
Charles Barkley recently revealed his top NBA players of all time and Shaquille O'Neal wasn't happy about not making the list.
In trying to reveal his top 10 NBA players of all time on a recent edition of "Inside the NBA" on TNT, Charles Barkley actually ended up naming 11, a list that did not include his Turner Sports colleague, Shaquille O'Neal, who was right there on the broadcast with him. Naturally, Shaq wasn't happy about the omission which led to yet another fantastic back-and-forth between the two NBA legends.
Charles Barkley named Michael Jordan as the best NBA player of all time
It's not surprising that Charles Barkley chose Michael Jordan as the best player in NBA history. Despite the current turmoil between the two, Barkley has long said that there's never been anyone better than the six-time champion.
Both taken in famed 1984 draft, Charles Barkley and Michael Jordan were easily two of the best players of their era. Initially rivals in the Eastern Conference as members of the Philadelphia 76ers and Chicago Bulls, respectively, the two met in the NBA Finals in 1993 after Barkley was traded to the Phoenix Suns, a series in which Jordan averaged 41 points to lead Chicago to a third consecutive NBA title.
The summer before, the two won a gold medal together as part of the Dream Team at the Barcelona Olympics.
Charles Barkley has seven players on his list that played for the Lakers
As for the other 10 guys on his list, Charles Barkley included seven players that at one time or another wore a Los Angeles Lakers uniform: Kareem Abdul-Jabbar, Wilt Chamberlain, Kobe Bryant, LeBron James, Jerry West, Elgin Baylor, and Magic Johnson. Rounding out the list were Celtics legends Bill Russell and Larry Bird and Mr. Triple Double himself, Oscar Robertson.
As someone who helped lead the Lakers to three consecutive NBA titles, winning Finals MVP in all three series, Shaq certainly had something to say about not being on a list that featured a number of Hall of Famers that wore purple and gold.
Shaq wasn't happy about not being on the list
Once Charles Barkley revealed his final list, Shaq jumped right in to voice his displeasure about not being included. (h/t Sports Illustrated)
"I have a problem with your list, Chuck. You ain't got me in the top 10. Whatever you're smoking down there in Reno, you need to take it back to wherever you got it from."

Shaq to Charles Barkley
Barkley insisted that he respected Shaq and wasn't trying to slight him.
"I've never seen anybody like Shaq. Ever. Shaq is the most dominant big man ever, in my opinion. But, I put him behind Magic, Bird, LeBron, and Kobe. I didn't put him behind anyone crazy."

Charles Barkley
The conversation was all in good fun and ended with Shaq waving his finger at Charles Barkley, telling him they'd figure it out when they saw each other next. We'll be seeing a lot more of the dynamic duo soon as the NBA resumes its season on July 30 with a doubleheader on TNT.