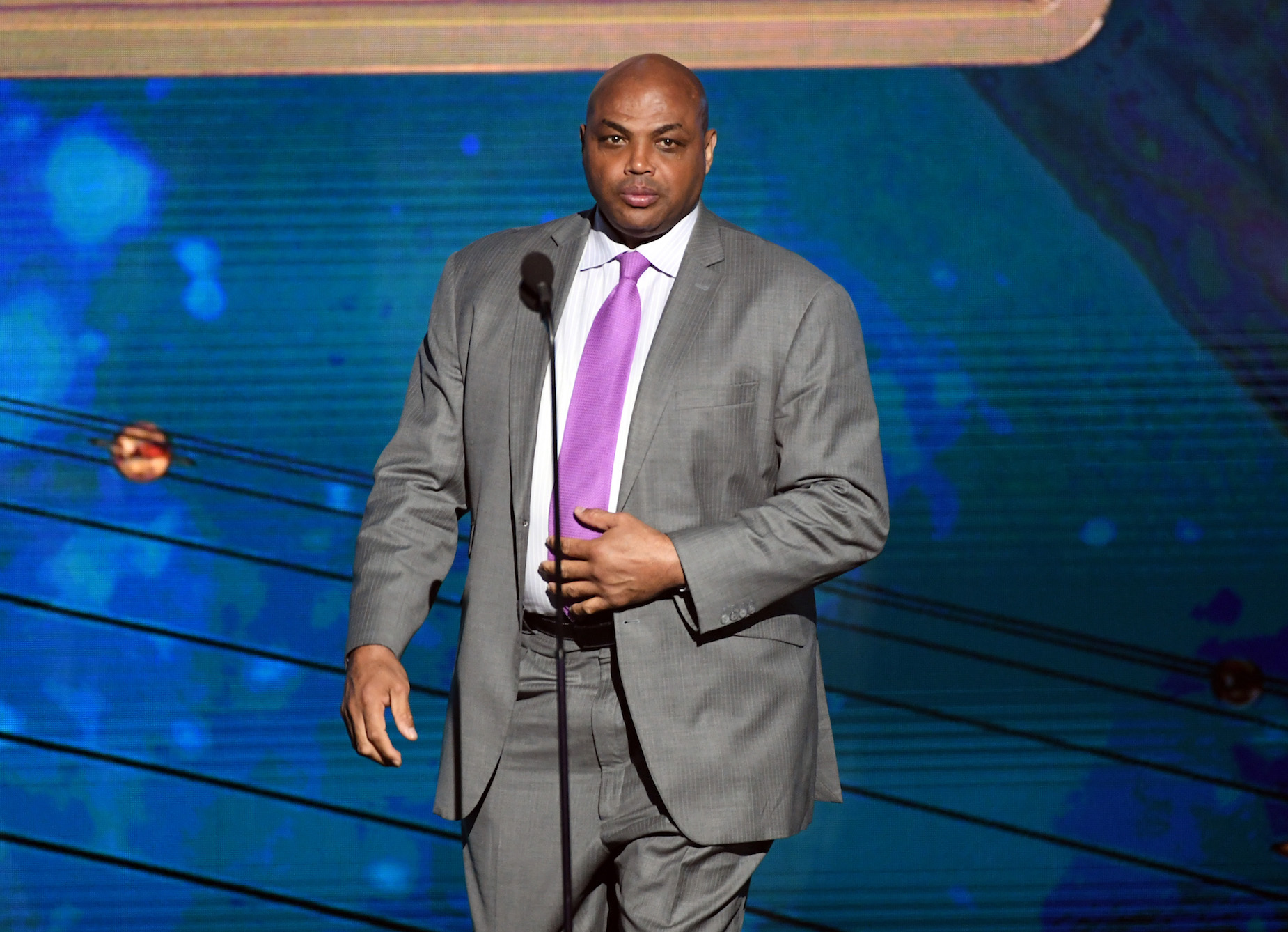 Charles Barkley Once Revealed That Things Get Pretty Boring Behind the Scenes on TNT's 'Inside The NBA'
While TNT's 'Inside the NBA' might be fun to watch, Charles Barkley once revealed that things can get pretty boring on the set during filming.
While the NBA is full of big men and even bigger personalities, few are more famous, at least among basketball fans, than Charles Barkley. During his time on the hardwood, Chuck proved to be a talented, if controversial player; in retirement, he's moved into the media and become a key part of TNT's NBA coverage. Life on the Inside the NBA set, however, might not as fun as they seem.
To the outside observer, TNT's Inside the NBA seems like a pretty perfect program, striking a balance between basketball analysis and big-name personalities having fun together. According to Charles Barkley, though, things are actually pretty boring behind the scenes.
Charles Barkley was a big-time personality and a pretty impressive player
These days, basketball fans can get their full of Charles Barkley's antics on TNT. Long before ever picking up a microphone, though, Chuck made a name for himself as a talented ballplayer with plenty of personality.
After making a name for himself at the Alabama high school basketball tournament, Barkley headed to Auburn to play his college ball. While Sir Charles didn't look like much of an athlete, he proved to be quite a star during his time on campus; he played three seasons for the Tigers, becoming a fan favorite and leading the program into the NCAA Tournament.
On the back of that collegiate success, Barkley entered the 1984 draft and joined the Philadelphia 76ers; after the team's veterans whipped him into shape, Sir Charles proved he could still cut it at the professional level. While he never won a championship, he did average 22.1 points, 11.7 rebounds, and 3.9 assists during his 16-season career.
Barkley didn't just make headlines with his unexpected athleticism and on-court performances, though. For better or worse, the forward became a larger-than-life personality, getting into fights, spitting on fans, and famously declaring that he wasn't a role model.
Returning to the spotlight on TNT's 'Inside the NBA'
When some players retire, they fade out of the spotlight forever. Charles Barkley, however, did the complete opposite.
In 2000, Sir Charles joined TNT to become a part of their NBA coverage; even the most optimistic network executive, though, probably didn't imagine what the future held. Today, Inside the NBA, which features Barkley, Ernie Johnson, Kenny Smith, and Shaquille O'Neal, has become must-see TV for basketball fans.
While it can be a challenge to strike the right balance between informing and entertaining, Inside the NBA does it perfectly. There was even once a Reddit thread discussing why the show is the ultimate piece of unscripted television.
Charles Barkley finds life on the 'Inside the NBA' set pretty boring
When you're watching from your couch, it seems like the guys in Inside the NBA are having a blast; they're just talking basketball and cracking jokes while being paid handsomely to do so. In reality, though, things are apparently pretty boring.
During a 2015 interview, Sports Illustrated's Richard Deitsch asked Barkley if "doing Inside the NBA ever gets boring." Sir Charles, surprisingly, answer in the affirmative.
"Yes," Sir Charles explained. "We are on from 8 to 2:30 in the morning but we only work about an hour. Normally, we do five minutes before the game, halftime, and 30-45 minute show after the game. It gets boring, and I have been doing it for 15-16 years. That's why I like going out to do games [as an analyst]. You are full of energy, the crowd is into it."
If you asked someone else, they might have given a non-commital answer detailing how they love working with their peers. As always, Charles Barkley had no problem sharing exactly what was on his mind.