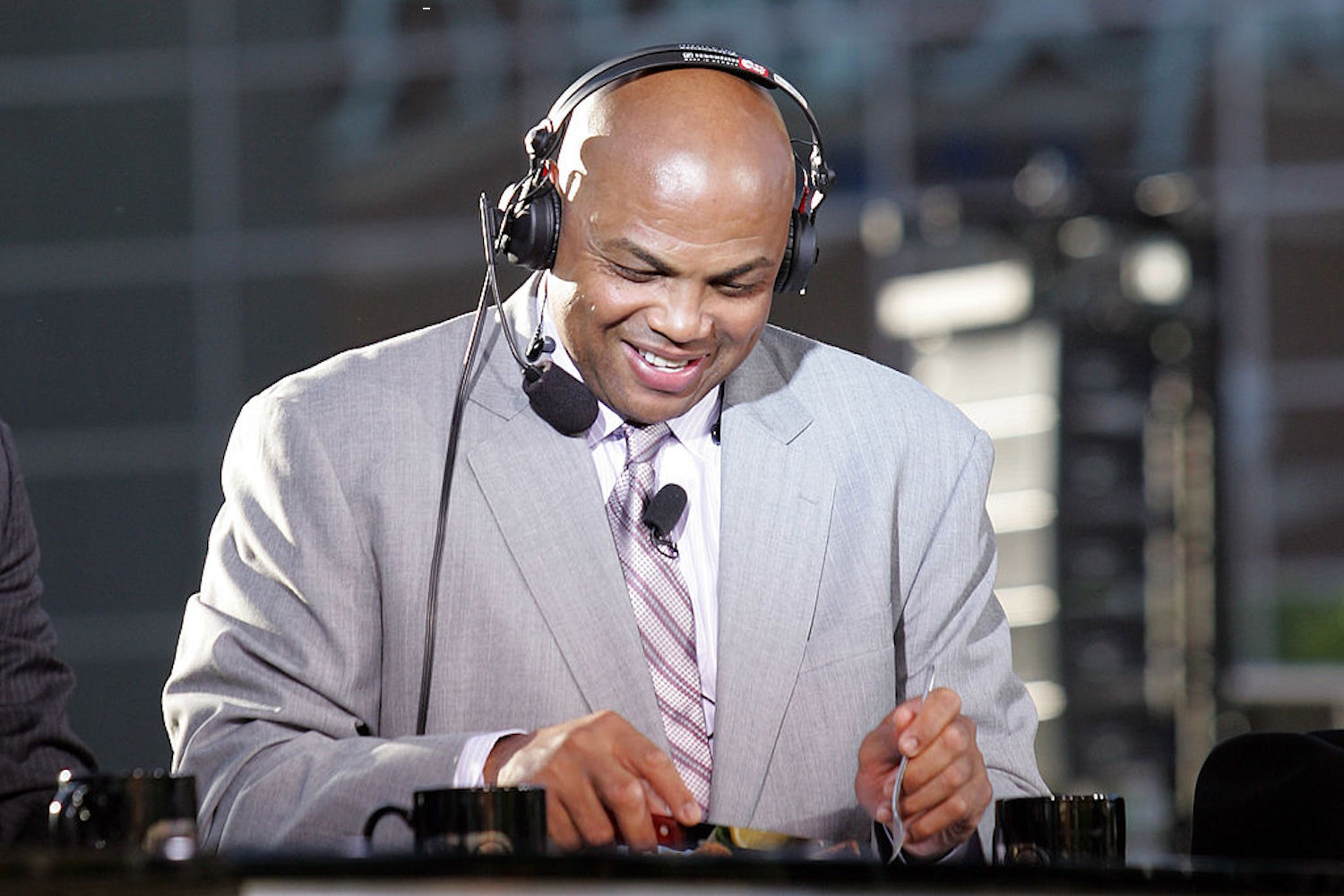 TNT Persuaded Charles Barkley to Re-Up His Contract With $1,700 Worth of Alcohol
Charles Barkley was contemplating retirement in 2014, but TNT persuaded him to re-sign with $1,700 worth of wine and tequila.
Charles Barkley has become one of the most popular and entertaining television personalities in the sports world, but he wouldn't even be apart of TNT's NBA coverage today if it wasn't for some expert schmoozing by network executives.
Before Barkley's Turner contract was due to run out in 2016, the network wined and dined the NBA Hall of Famer to convince him to re-sign. Literally. Turner pulled out all the stops and spent $1,700 on wine and tequila to woo Barkley, and it worked to perfection.
Charles Barkley contemplated retirement in 2014
As Charles Barkley approached the end of his contract with TNT, the NBA great was undecided on his future in the space. Barkley was interested in joining a team's front office at the time, but that career path didn't pan out.
"Number one, I didn't get the GM job opportunity that I was hoping for," Barkley told Richard Deitsch of Sports Illustrated in 2015. "I've always said I have a great job. But I've also always said I wanted to be a GM but that did not happen. So when these guys re-signed, I didn't want to be an awkward situation have them worried about what they will do next year. They told me they were all coming back and that kind of put me under the gun a bit. As much as love working for Turner, that would have been a very unfair for me to do. So now I get to criticize GMs on television."
Barkley considered retiring from his broadcasting gig when he didn't garner any interest for a GM job, but an expensive night of drinks helped change his mind.
TNT used $1,700 worth of alcohol to persuade Charles Barkley to re-sign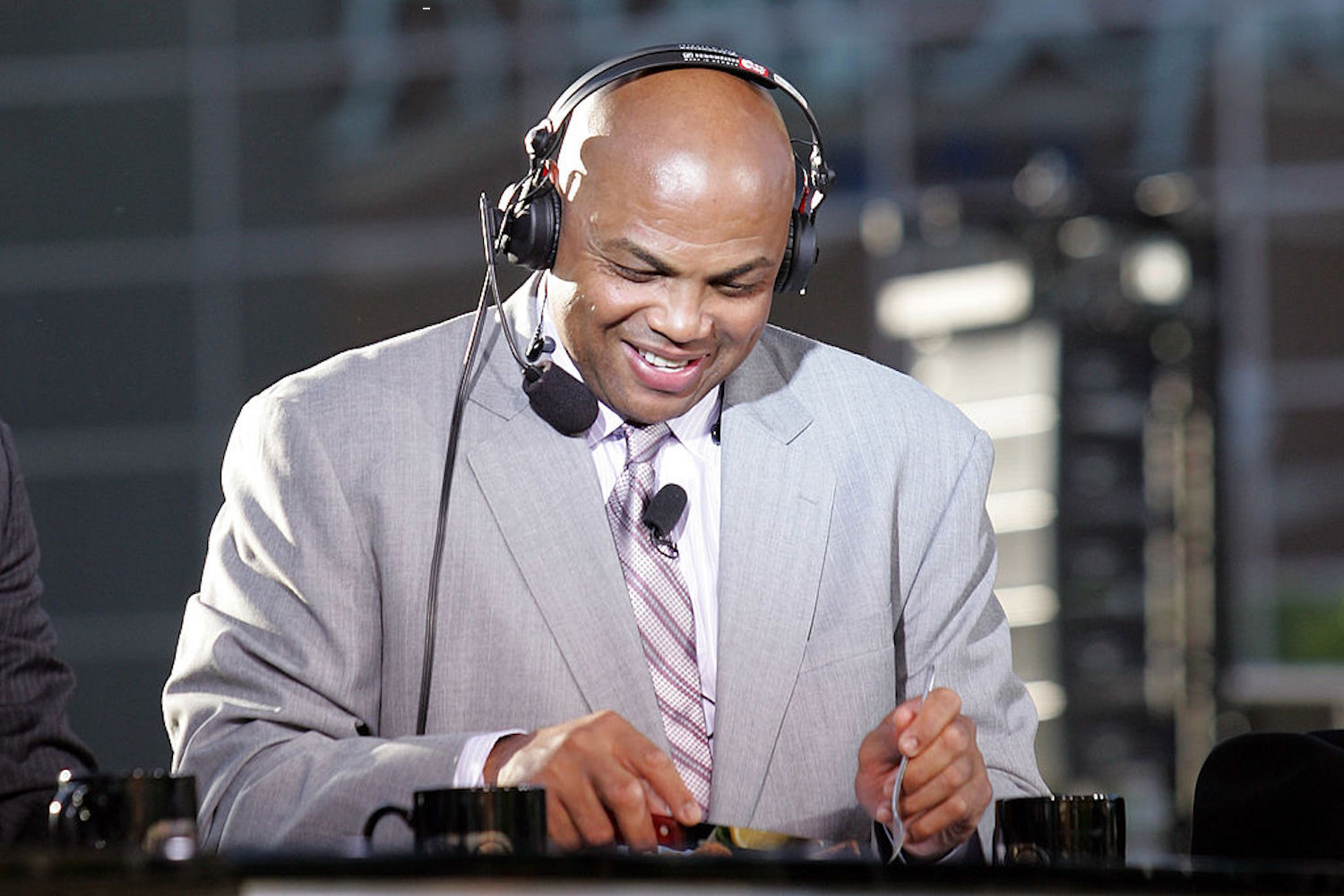 After TNT was able to re-sign the other members of NBA on TNT — Ernie Johnson, Shaquille O'Neal, and Kenny Smith — the network shifted its focus to Barkley. With Barkley on the fence about returning to the broadcast booth, Turner went all out to woo him.
Turner executives joined Barkley for a six-hour dinner complete with pasta and meatballs, two magnums of 2009 Bond Estates St Eden Napa Valley Red, and two bottles of 1942 Don Julio tequila. The total for the alcohol came out to $1,700.
"We wanted to show Charles how much he's loved and not just from a sports perspective but from a company perspective," Turner Broadcasting System president David Levy told SI. "And we wanted to come to his house to do it in person. Charles said, 'If you guys are coming, I want to cook dinner for you.' We felt very good after the night that he would be with us for a long time. He did tell us he would stay before we left, but you really want to hear the next morning."
After a round of golf the next day, Barkley agreed to re-sign with the network.
"My agent never got involved," Barkley told SI. "That's how much respect I have for David. David bought two bottles of wine, two bottles of tequila and we killed them. The money at this stage of my life does not matter. At this stage of my life, I'm not concerned about money. I shook David's hand and said, 'We got a deal.' I told my agent, 'We are not haggling or negotiating. Do the deal.'"
Barkley is entering his 20th year with TNT
$1,700 worth of alcohol might sound excessive, but the grand gesture was clearly enough to convince Barkley to stay on board with TNT. Barkley is still in the booth co-hosted NBA on TNT today.
The former Phoenix Sun is entering his 20th season on the show, and he just seems to get more and more entertaining each year. Best $1,700 Turner ever spent.