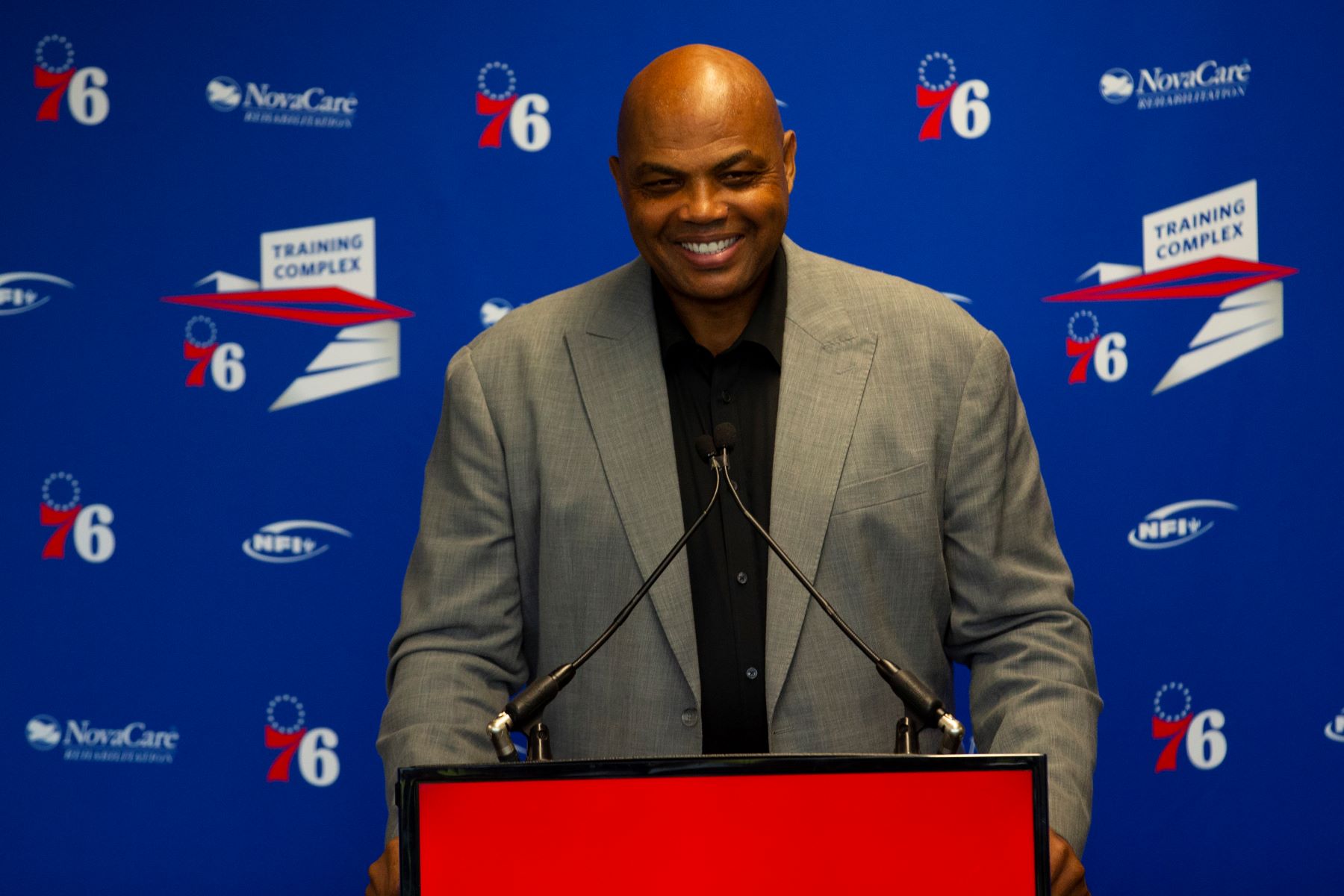 Charles Barkley
In 1984, the Philadelphia 76ers drafted Charles Barkley with the No. 5 overall pick. Prior to his NBA debut, the Alabama native spent three years at Auburn University where he still holds the school record for his field goal percentage (62.6%). Barkley joined the NBA All-Rookie First Team in his first year with the 76ers. After eight seasons of learning from Philadelphia greats like Julius Erving, Maurice Cheeks, and Moses Malone, the power forward became the NBA MVP in 1993 with the Phoenix Suns.
Along the way, Barkley represented the U.S. at the 1992 and 1996 Olympics, winning two gold medals. The 11-time All-Star eventually played for Houston Rockets, rounding out his 16-year NBA career as the Round Mound of Rebound. Since his retirement in 2000, Barkley has had a successful career as an NBA commentator, earning four Sports Emmy Awards for his work on TNT.
Birthday: February 20, 1963
Hometown: Leeds, Alabama
College: Auburn University
Height: 6'6″
Spouse: Maureen Blumhardt (m. 1989)
Children: Christiana Barkley
Jersey: No. 34 (Phoenix Suns) and No. 32 (Philadelphia 76ers)
Number of NBA championship wins: 0
Number of NBA championship appearances: 1 (1993)
---
Visit Charles Barkley's profile on Basketball-Reference.com.
Read the latest articles about Charles Barkley: