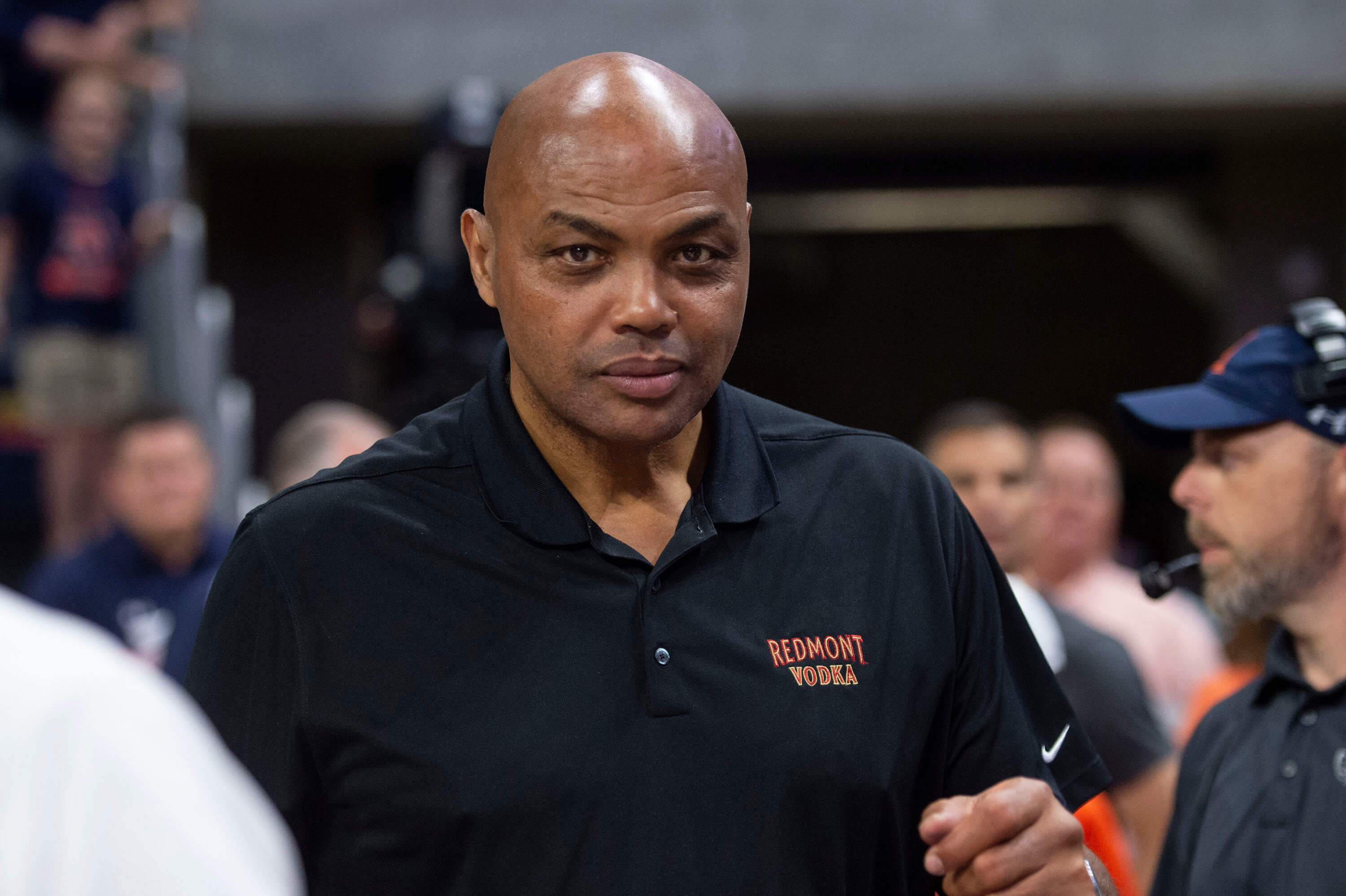 Charles Barkley Quickly Shuts Down Dan Patrick's Offer for His MVP Trophy
Dan Patrick's offer to purchase Charles Barkley's MVP trophy clearly wasn't high enough.
Charles Barkley insists he doesn't need any of the awards he received while playing basketball. He said his plans are to sell them and help build homes for underprivileged families in his hometown.
Recently on the Dan Patrick Show, Barkley said he's not the type to display his achievements in a glass case in his home. He admitted he'd feel like "the biggest damn loser in the world" if he brought people over to show off his trophies. Patrick made an offer for Barkley's MVP trophy from the 1992-93 season and was immediately shut down.
Charles Barkley plans to sell his memorabilia from his playing days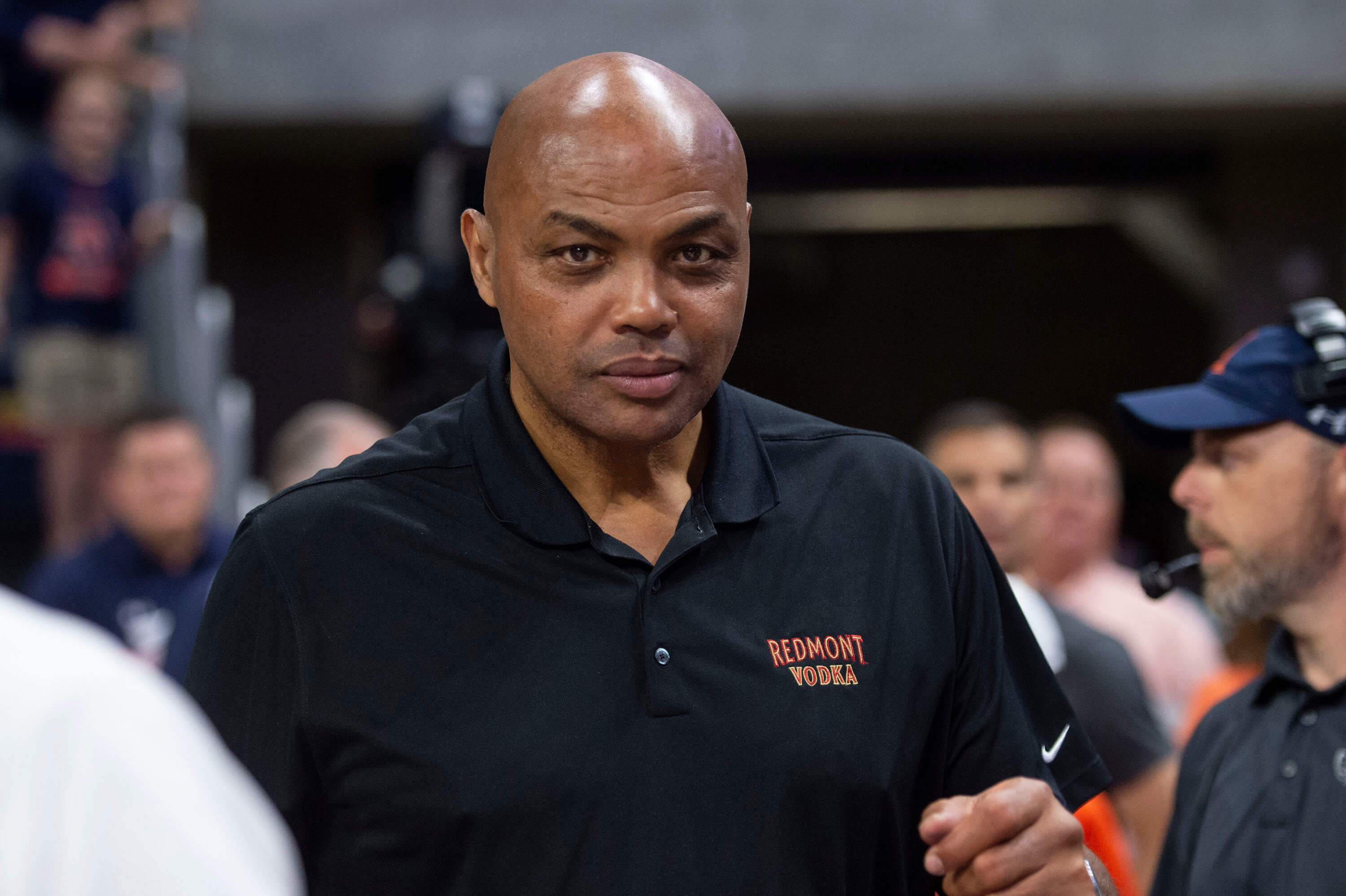 Barkley had a plan to turn in his awards and trophies so he could help underprivileged families in his hometown. The 11-time NBA All-Star achieved plenty in his career, ranging from Player of the Week to MVP. He also has some Olympic gold medals. He's OK parting with them.
"I'm selling all my memorabilia to build (houses for underprivileged families) in my hometown," Barkley said this week on the Dan Patrick Show. "I was supposed to do it before the pandemic."
Barkley referred to his memorabilia as "clutter" and wants to turn it all in to help those in need.
"Dude, that stuff is just clutter to me, Dan," he said to Patrick. "Everybody knows I won MVP. Everybody knows I won gold medals.
"Dude, let me tell you something. I'm 60 years old, Dan. If people come to the house, and I say, 'Hey, let's go look at my MVP trophy and look at my gold medals,' I'm the biggest damn loser in the world."
Barkley played 16 years and accumulated plenty of awards in his NBA career alone. His MVP came in his first year with the Phoenix Suns in the 1992-93 season. He's also been an All-Star MVP, a member of the All-Rookie Team, and a rebounding champion.
Barkley quickly shuts down Patrick's offer for his MVP trophy
During the interview, Patrick tried to get an idea of what some of Barkley's stuff might be worth. Barkley admitted the MVP trophy and the gold medals are the awards that carry the most weight.
"The MVP trophy and my two gold medals would probably be the only two things worth showing," Barkley said. "All those other things like Player of the Week, Player of the Month are paperweights, man. You don't keep up with those things."
Patrick then got curious.
"How much is the MVP gonna cost me?" he asked.
"That's a great question," Barkley said after a long pause. "I don't know."
"If I give you $25,000 for the MVP…" Patrick started to say.
"You're not going to get even a finger," Barkley interjected. "You're not even going to get one of the legs of the MVP trophy for $25,000. Come on, Dan."
"What can I get for $25,000?" Patrick asked.
"Like, a Player of the Month…" Barkley said.
"Oh, stop," said Patrick. "You were never named Defensive Player of the Month. That's for sure."
It'll be interesting to see what Barkley's MVP trophy goes for. At least we know it's being sold for a good cause.