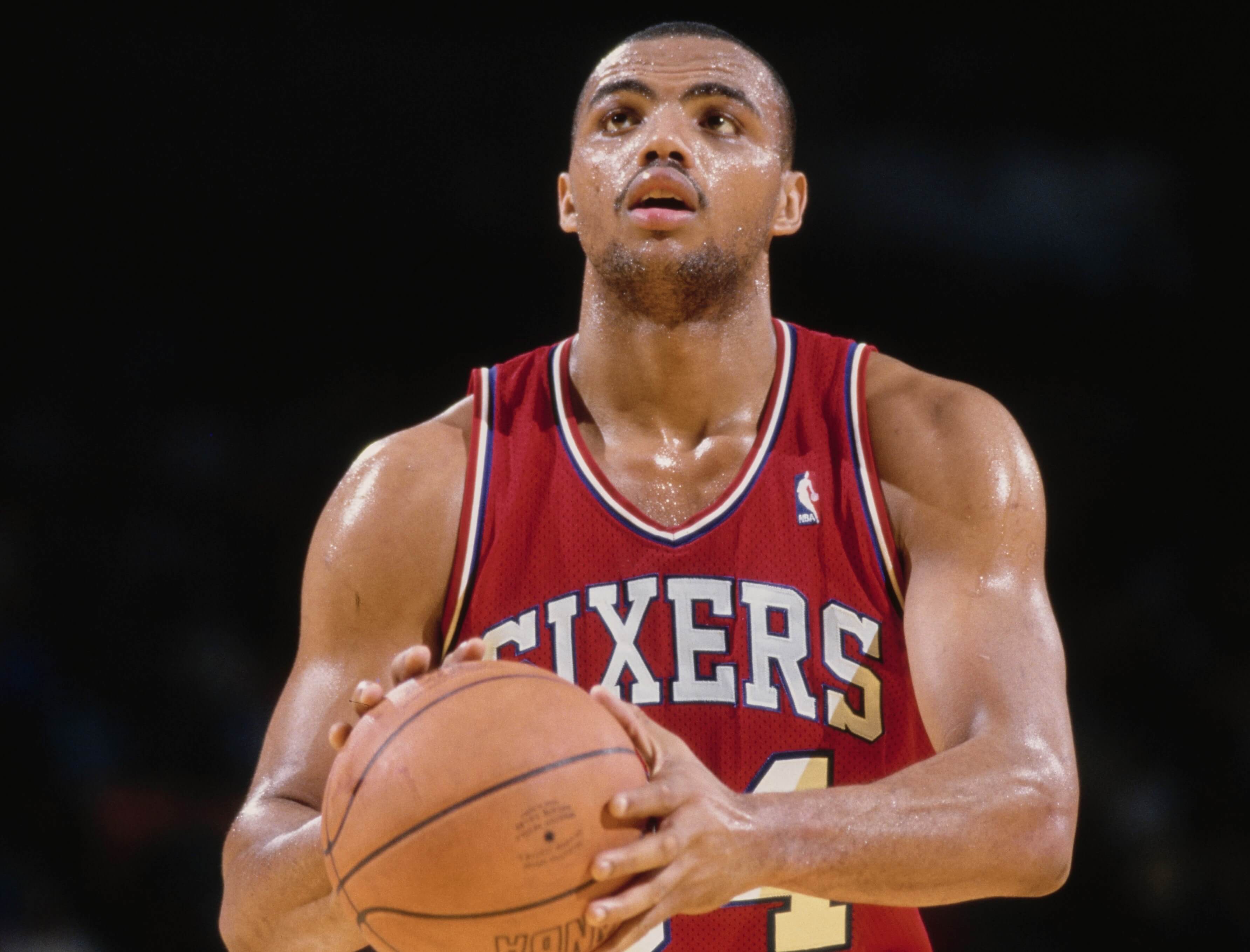 NBA Fans Can Be Thankful Charles Barkley Broke the Promise He Made After the 1986 Playoffs
Charles Barkley makes a lot more money talking basketball in the studio than he did talking on the court during his 16-year NBA career.
Sometimes, watching Charles Barkley inside the TNT studio is just as entertaining as the NBA game itself. Barkley is a pulls-no-punches analyst. He helps makes halftime, pregame, and postgame entertaining.
Barkley's genuine. He tells it like it is. Had he kept the promise he made after his Philadelphia 76ers were ousted in the conference semifinals in 1986, NBA fans wouldn't be treated to basketball nights with Barkley these days.
Charles Barkley talks a lot, and it sometimes gets him into trouble
Barkley is must-see TV when it comes to the NBA. He freely admits he says what's on his mind, and he doesn't play favorites. His relationship with Michael Jordan is fractured because of Barkley's talking. The former 76ers star said Jordan, the owner of the Charlotte Hornets, has a bunch of "yes men" working for him when talking about why the franchise hasn't been successful.
Recently, he spoke about the upcoming NBA postseason. He didn't exactly promote the games that will be aired by the network he works for. Instead, he said the Eastern Conference matchups will be hard to watch because of the lopsided matchups.
"America, don't be foolish, they want you to watch these games," Barkley said on Inside the NBA. "Philly, Boston, Milwaukee are head and shoulders above the rest of these bums in the Eastern Conference."
Barkley said there was only one question in the Eastern Conference.
"Can my Sixers beat the Celtics?" he asked. "That's the only question."
Inside the NBA host Ernie Johnson quickly jumped in and made a comment about Barkley not exactly promoting those upcoming games on the network.
If Barkley kept his word in 1986, we'd have seen the last of him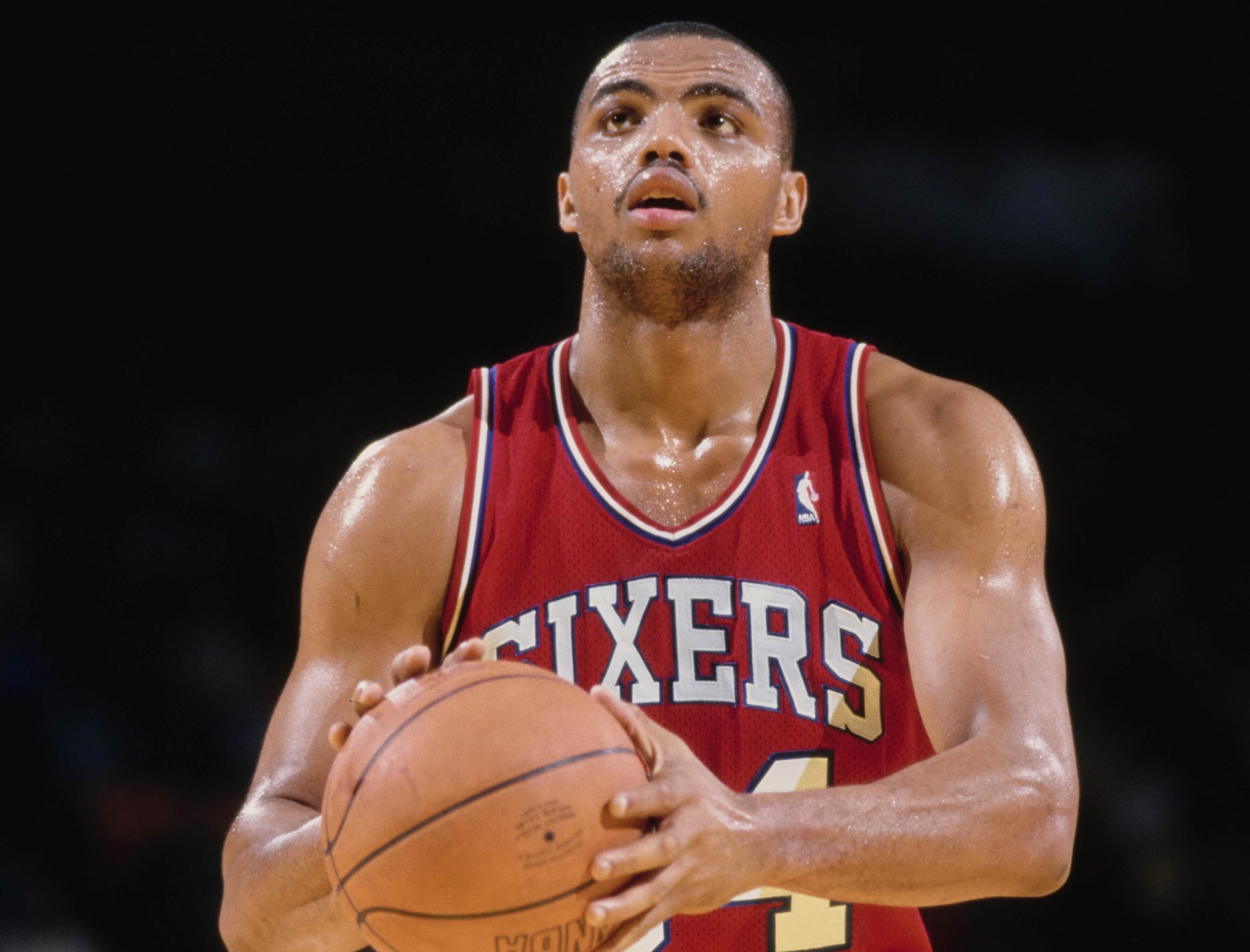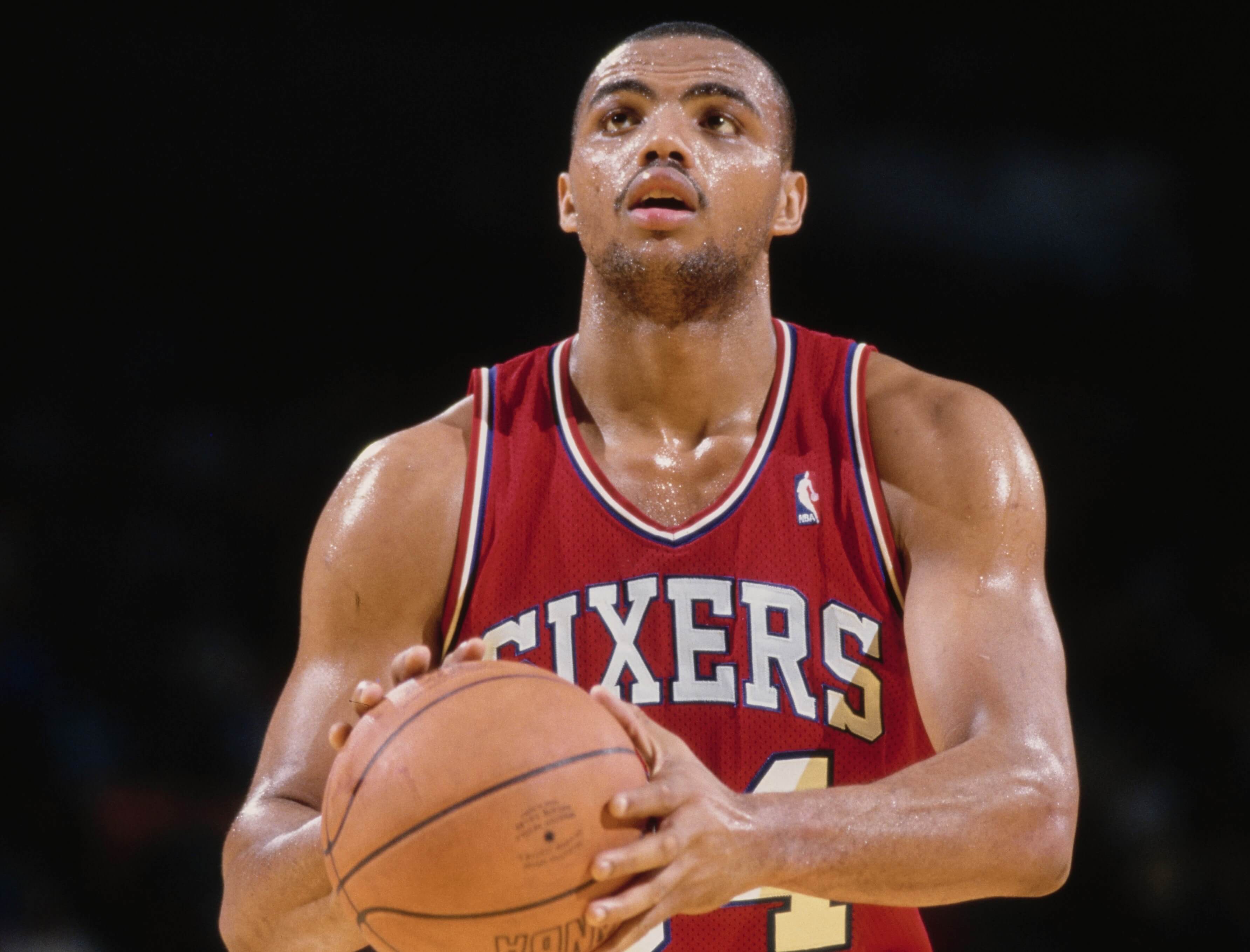 While Barkley gets paid much more money to talk about basketball than play it, he certainly did his share of talking on the court. Barkley played 16 years in the NBA and was an 11-time All-Star.
Barkley never won a championship, but he came close. In 1986, his Philadelphia 76ers played a grueling seven-game series in the Eastern Conference Semifinals against the Milwaukee Bucks. The Bucks won the series finale at home, 113-112.
Barkley did a lot of talking in the series. After Game 2, Milwaukee's Terry Cummings said he was getting sick of Barkley's antics. According to Sports Illustrated, Barkley told reporters to tell Cummings "to go bleep himself, but do it in a religious way."
Cummings wasn't the only one sick of hearing Barkley talk throughout the series.
In Game 6, Barkley went for 23 points and 21 rebounds in a 126-108 76ers win to even the series and send the series back to Milwaukee. He said nothing during the game because word got out that even is grandmother and mother told him to tone it down.
That's when he made his promise.
"So I'm saying nothing," said Barkley then. "My speaking career is over."
It's safe to say Barkley's vow didn't last very long, and that's a good thing for NBA fans.