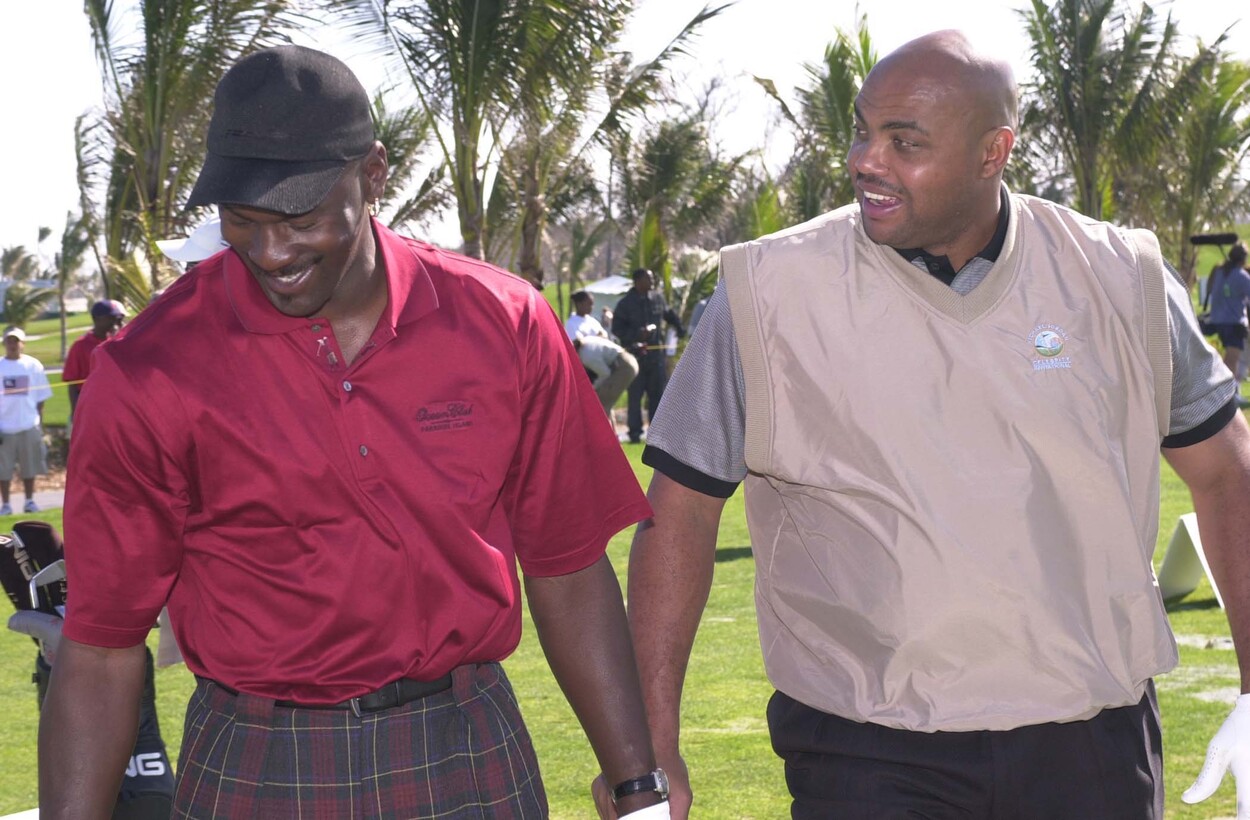 Charles Barkley Doesn't Believe He and Michael Jordan Will Ever Be Friends Again: 'We're Both Stubborn'
The friendship between Michael Jordan and Charles Barkley won't ever be salvaged, according to Sir Chuck.
Charles Barkley was one of the many superstars who tried to dethrone Michael Jordan as the NBA's top player. While Chuck may have ultimately been unsuccessful, he ended up becoming great friends with the GOAT.
Jordan and Barkley struck up a friendship during their playing days that continued well past the end of their respective Hall of Fame careers. However, their relationship soured several years ago after Barkley, an analyst for TNT, made critical comments about Jordan's ownership tenure with the Charlotte Hornets.
Recently, Sir Charles opened up about whether he and MJ would ever be on speaking terms, let alone rekindle a fractured friendship. Let's just say the two aren't sending each other Christmas cards anytime soon.
Charles Barkley was critical of Michael Jordan, resulting in the end of their friendship
Barkley and Jordan have always been linked to one another. The two greats entered the NBA two picks apart in 1984 and have a combined 25 All-Star appearances across 31 seasons. While Charles was an elite player for many years, even winning the MVP over Jordan in 1992-93, he was no Michael. His Airness won five MVPs and six rings, with one of the titles coming against Barkley's Phoenix Suns in '93.
Since retiring, Barkley has become a successful analyst on TNT who's never afraid to tell it like it is. Meanwhile, Jordan has ventured into ownership, purchasing his first stake of Charlotte in 2006 before becoming the majority owner four years later. But despite having a major say in basketball operations for the last 15 years, the Bobcats/Hornets franchise has only three playoff appearances, all of which ended in first-round exits.
In the spring of 2012, a year when the Bobcats finished a putrid 7-59, Barkley appeared on ESPN 1000's Waddle & Silvy and criticized Jordan's unsuccessful run as owner.
"I don't know if he has hired enough people around him who he will listen to," Barkley said. "One thing about being famous is the people around you, you pay all their bills so they very rarely disagree with you because they want you to pick up the check. They want to fly around on your private jet so they never disagree with you. I don't think Michael has hired enough people around him who will disagree."
Barkley's comments angered Jordan to the point where the two are no longer on speaking terms.
Barkley doesn't see either he or Jordan reaching out to bury the hatchet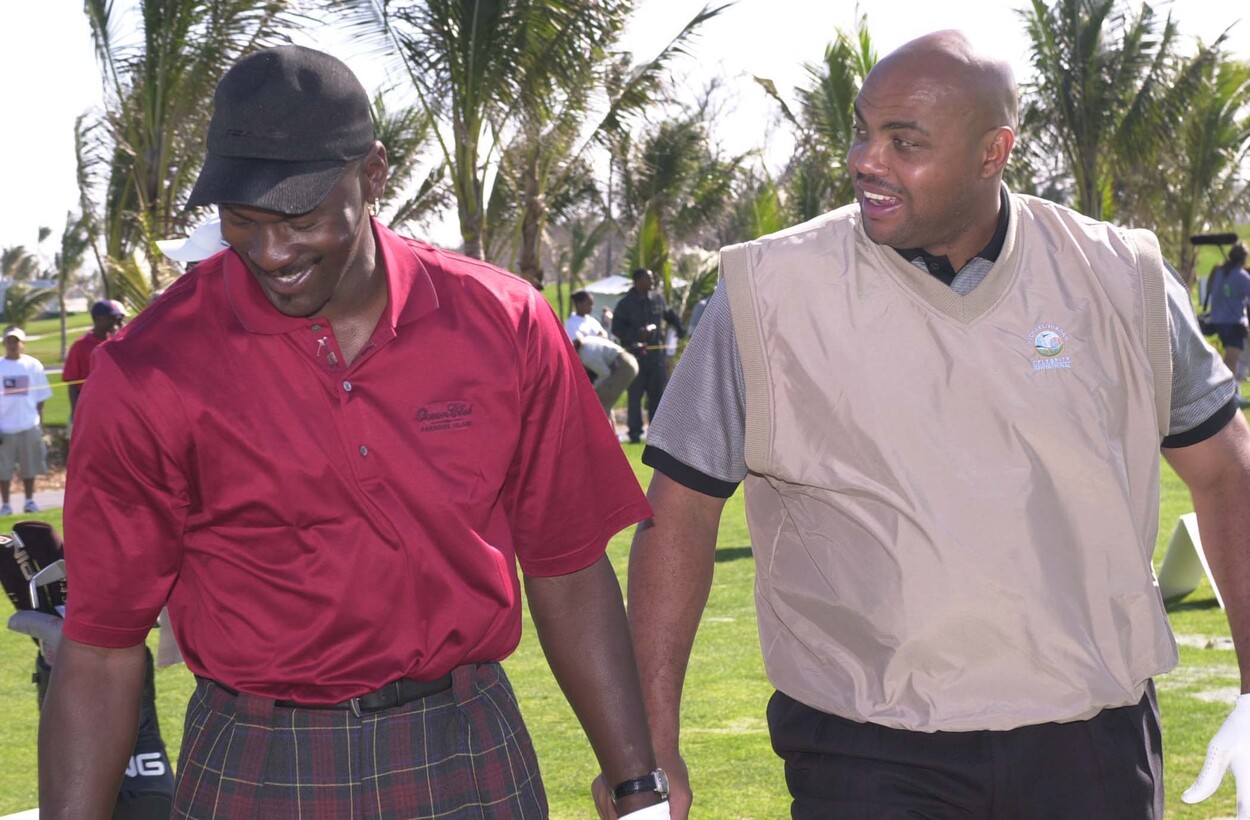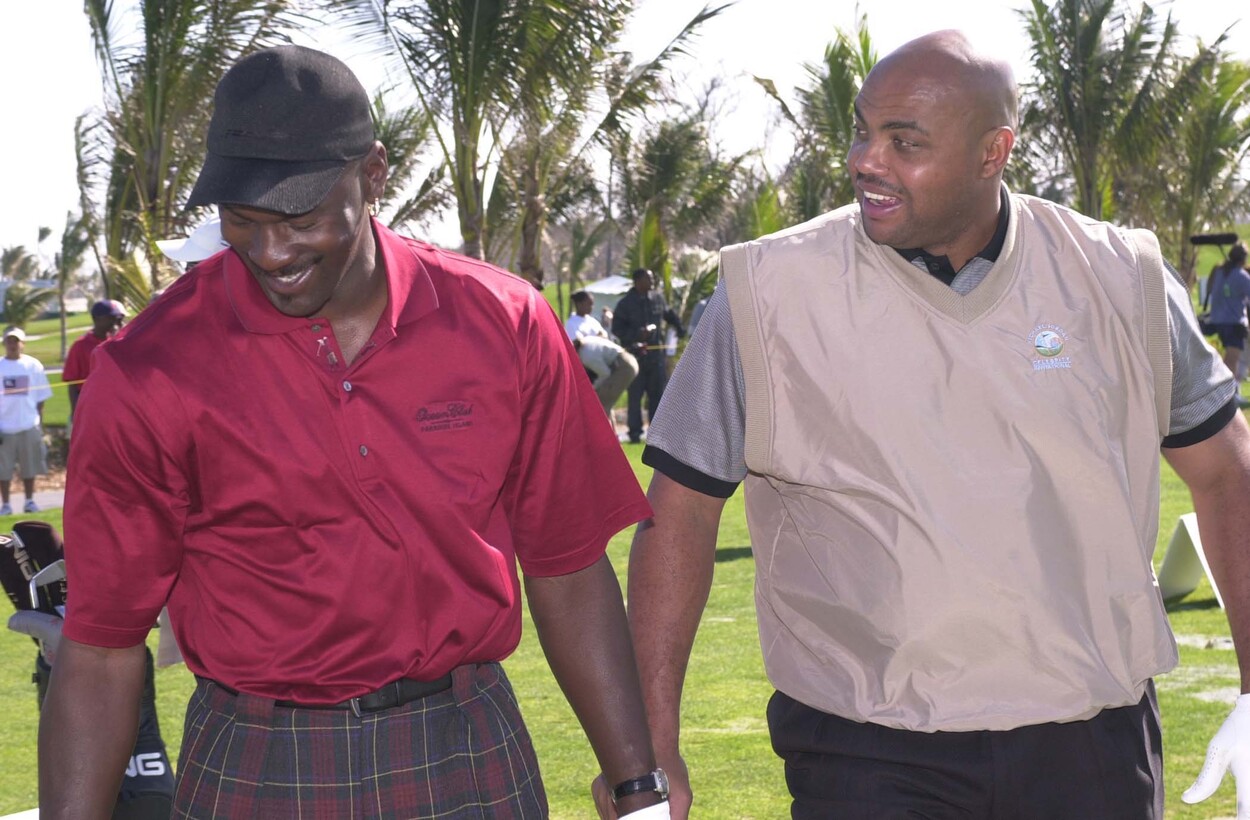 It's been exactly 10 years since Chuck's honesty offended MJ. While the two were friends for many years, Jordan felt his comments crossed the line.
Barkley recently sat down with NBA.com to discuss that pivotal moment that seemingly ended their friendship. As you can only expect from the brutally-honest Hall of Famer, he has no regrets about what he said.
"The one thing about being famous is you pay for all the meals and the drinks, so a lot of the people around you won't disagree with you, because they don't want to screw up the relationship," Barkley explained. "The people around him were never going to tell him no. I can't keep my credibility if I criticize other guys and ignore him."
Chuck was then asked whether he or Jordan would ever reach out to the other.
"I didn't do anything wrong. … We're both stubborn. Look, I love the dude like a brother and wish him nothing but the best. I got no animosity toward him. … I miss his friendship."

Charles Barkley
Barkley had very similar comments on The Athletic's Hoops, Adjacent podcast in 2020.
"That (repairing the friendship) can't happen, because I didn't do anything wrong," Barkley said. "I would love to be friends with Michael. He was great to me for 20-some years. I love him like a brother. He's like a brother to me. But in our last conversation, he was not very happy with some things that I had said about him on television. Which, my criticism was fair."
In the end, Barkley is in the right
In terms of who's "right", it's hard not to agree with Barkley.
Sir Charles isn't always on the mark, but it's fair to criticize Jordan's job performance with the Hornets. Despite consistently drafting high, Charlotte has seldom had a puncher's chance to contend. Even this year, the LaMelo Ball-led Hornets are 35-35 and in no way guaranteed to advance past the play-in round.
Of course, Barkley doesn't understand all the inner workings that go on behind the curtain in Charlotte. However, it's more likely he's accurate than employees routinely challenging Jordan's basketball know-how.
Still, these are two grown men who had a seemingly strong friendship. They should put aside their pride and let bygones be bygones.
If for no other reason, it would be great for all of us to see MJ lovingly arguing with Chuck on TNT.
All statistics courtesy of Basketball Reference.