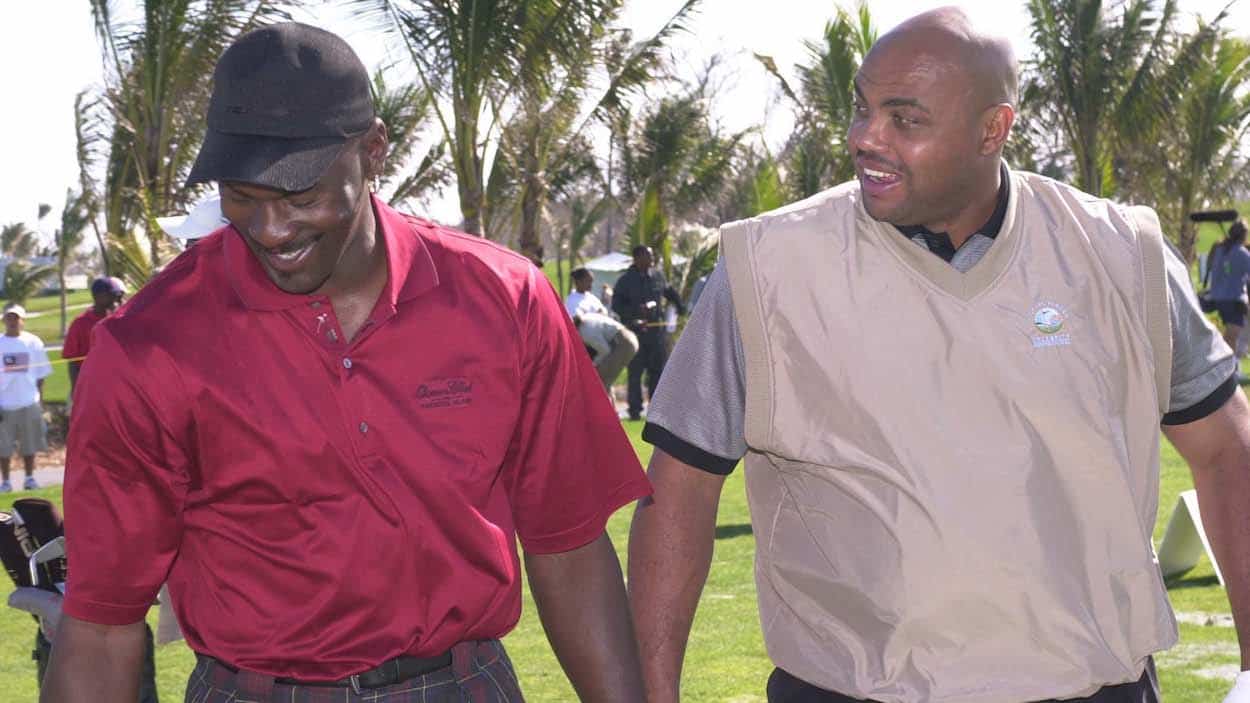 Charles Barkley Pinpoints the Exact Day He Knew Michael Jordan Was 'Crazy'
Charles Barkley thought Michael Jordan was 'crazy' for playing 36 holes of golf then demanding to guard the opponents PG with the Dream Team.
Michael Jordan is built different. That's why he's the GOAT. And while the average Joe has always known Jordan is on a different level, even NBA legends like Charles Barkley found that out at points in their career. Barkley actually remembers the day — right before the Dream Team played Puerto Rico — when Jordan did something so incredible that Sir Charles realized His Airness was "crazy" and that he just couldn't compete with him.
Charles Barkley couldn't believe what Michael Jordan did when they played on the Dream Team 
Charles Barkley has told the story before, but on a recent episode of The Steam Room with EJ and Chuck, Barkley revealed to co-host Ernie Johnson the precise day in Spain with the Dream Team that he truly realized Michael Jordan was "crazy" as a competitor.
"This is when I knew Michael Jordan was crazy," Barkley begins. "Michael's the most competitive people I've ever been around in my life.
The story that follows is that on August 4, 1992, Dream Team head coach Chuck Daly, David Robinson, Jordan, and Barkley played 18 holes ahead of their Olympic matchup against Puerto Rico that night.
Once the foursome finished, Jordan decided he wanted to play another round. Daly was shocked, but Jordan told his coach, "I'll be good."
After 36 holes, the Dream Team prepared to play Puerto Rico, and as Barkley says, "this is how crazy Michael is." As Daly was handing out defensive assignments, Jordan simply said, "No, I got the point guard."
When Daly balked at his best player chasing the primary ball-handler around the court all night, MJ told the Detroit Pistons coach, "I said. I got. The point guard. He said some s*** about me in the newspaper, and I'm gonna get him."
After Jordan put his foot down about guarding the opposing PG, Barkley said the Dream Team was just "looking around like, 'uh oh, this little kid's in trouble."
"He played 36 holes of golf, and he's guarding this guy like it's Game 7," Barkley recalled. "And he's talkin'. 'Don't you ever say my damn name!' I'm looking at Karl Malone. I'm like, 'Yo, man. There's something wrong with this dude.'"
So, that's when Barkley realized Jordan was different, but who was the "kid" from Puerto Rico who Jordan dogged in the 1992 Olympics?
Puerto Rico PG Federico Lopez had a rough night against the Dream Team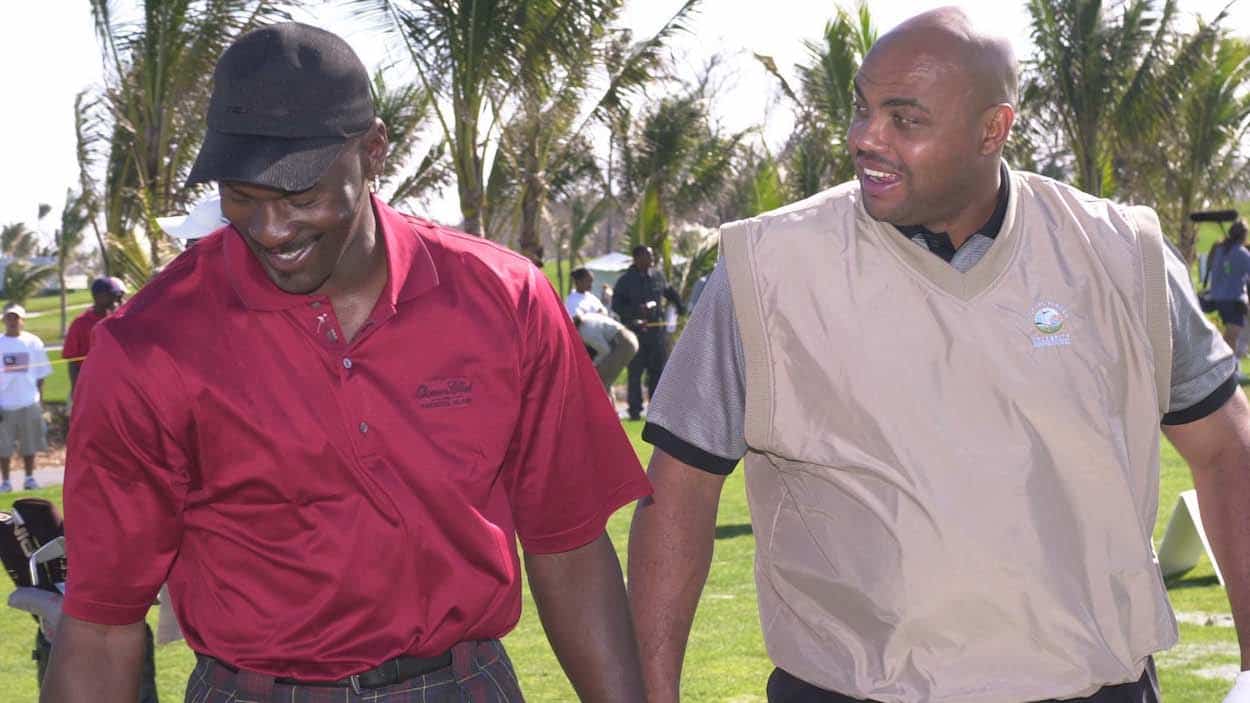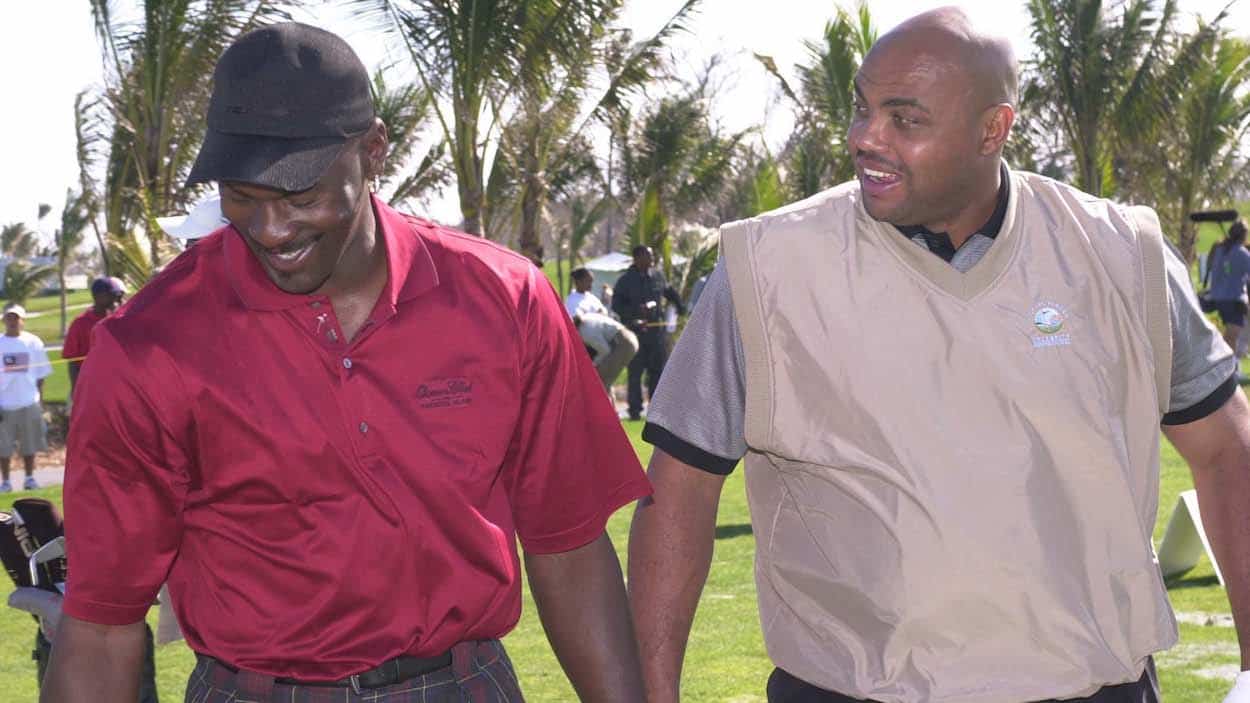 While only Charles Barkley, Chuck Daly, David Robinson, and Michael Jordan know about the conversation at the 18th hole on that golf course in Barcelona, Barkley is right on with his memory of that Puerto Rico game.
Michael Jordan took a pass from Magic Johnson off the opening tip of the Puerto Rico game and threw Karl Malone an alley-oop for a layup. After that, he picked up Puerto Rico PG Federico Lopez (No. 5) in the backcourt and hounded him for the rest of the game.  
While there is no record in 2023 of what Lopez said about Jordan over 30 years ago, it doesn't really matter. All MJ fans know that Jordan could make a mountain out of a molehill in his head, whether his competition said something bad or not.
What is true is that Jordan was up in Lopez's mustache for the entire game.
In the 1992 Olympics, Lopez averaged 24.9 minutes, 7.6 points, and 2.8 assists as his team's starting PG. With Michael Jordan trying to teach him a lesson about keeping the GOAT's name out of his mouth, Lopez played just 16 minutes and didn't have a single point or assist.
He did, however, pull down one rebound.
Surely, he also learned a lesson about talking about Jordan to the press. And while the game wasn't Lopez's greatest moment on the hardwood, he is a fun footnote in the MJ story that will live on.
Federico Lopez tragically died of a heart attack in 2006 at the age of 44 in San Juan, Puerto Rico, while playing volleyball on a court named after him, according to FIBA.