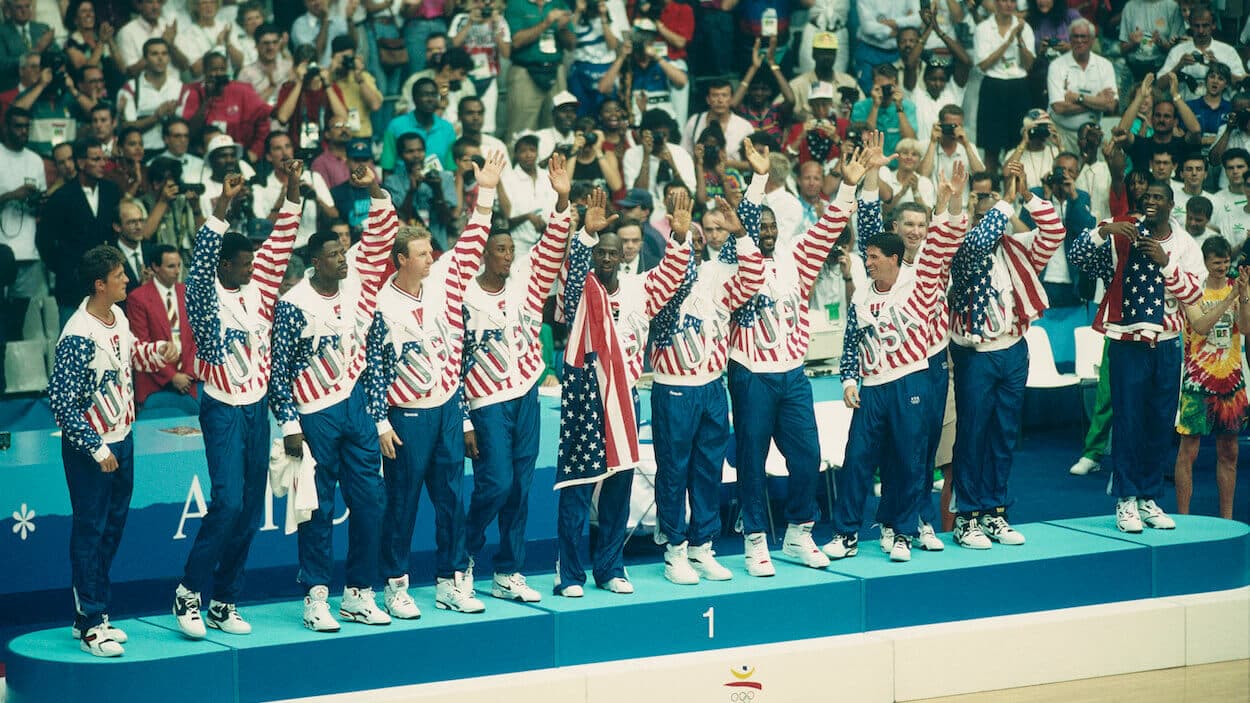 Michael Jordan Joined the Dream Team for 1 Reason, and It Wasn't to Win Gold
Michael Jordan didn't join the Dream Team for Patriotic reasons or to win gold. He did it to get a leg up on his NBA competition.
The story of the 1992 U.S. Olympic Men's Basketball Team starts with Rod Thorn, then the head of USA Basketball, getting Michael Jordan on board. After that, all the dominoes fell into place, and the Dream Team was born. Convincing the Chicago Bulls superstar to play was surprisingly easy, even though he'd played in the Olympics and won gold before, and that was because he had ulterior motives. He wanted to see how his NBA competition worked behind closed doors.
Michael Jordan joined the Dream Team to gather intel on his NBA competition
The Dream Team was born in the aftermath of the disastrous 1988 Olympics, where the U.S. Olympic Team — featuring college stars Danny Manning, Mitch Richmond, and David Robinson — could only manage a bronze medal in the sport we invented in Springfield, Massachusetts.
Former NBA executive Rod Thorn was in charge of picking the first-ever Olympic squad with NBA players, and he started with a guard he drafted as general manager of the Chicago Bulls, Michael Jordan.
By the summer of 1992, Jordan would have two NBA titles under his belt with (unbeknownst to anyone except maybe him) four more to come. He was the biggest basketball star in the world, and, as longtime NBA insider Jackie MacMullan tells it on her Icons Club podcast, "if Jordan committed, everyone else would quickly fall into line."
The problem was Jordan played on the 1984 gold-medal-winning squad, and he was fully focused on NBA glory. He already did his part, so winning another medal for his country wasn't a priority.
However, always looking for an angle and a leg up on his competition, Jordan decided to say yes to the Dream Team for a brilliantly sneaky reason.
"Look, my only reason for going was to see how the other guys competed," Jordan says on Icons Club. "I heard about it, read about it, I knew how I practiced. I wanted to see how everybody else practiced, and compete in that environment with no cameras."
Jordan wanted a peek behind the curtain to see how his competition operated. He had nothing to hide. His Airness went 1000% all the time. Now Jordan wanted to get a look at what he was up against when he took on the like of Patrick Ewing and the New York Knicks, Clyde Drexler and the Portland Trail Blazers, and John Stockton and Karl Malone with the Utah Jazz.
Jordan's Dream Team scouting paid off in the following years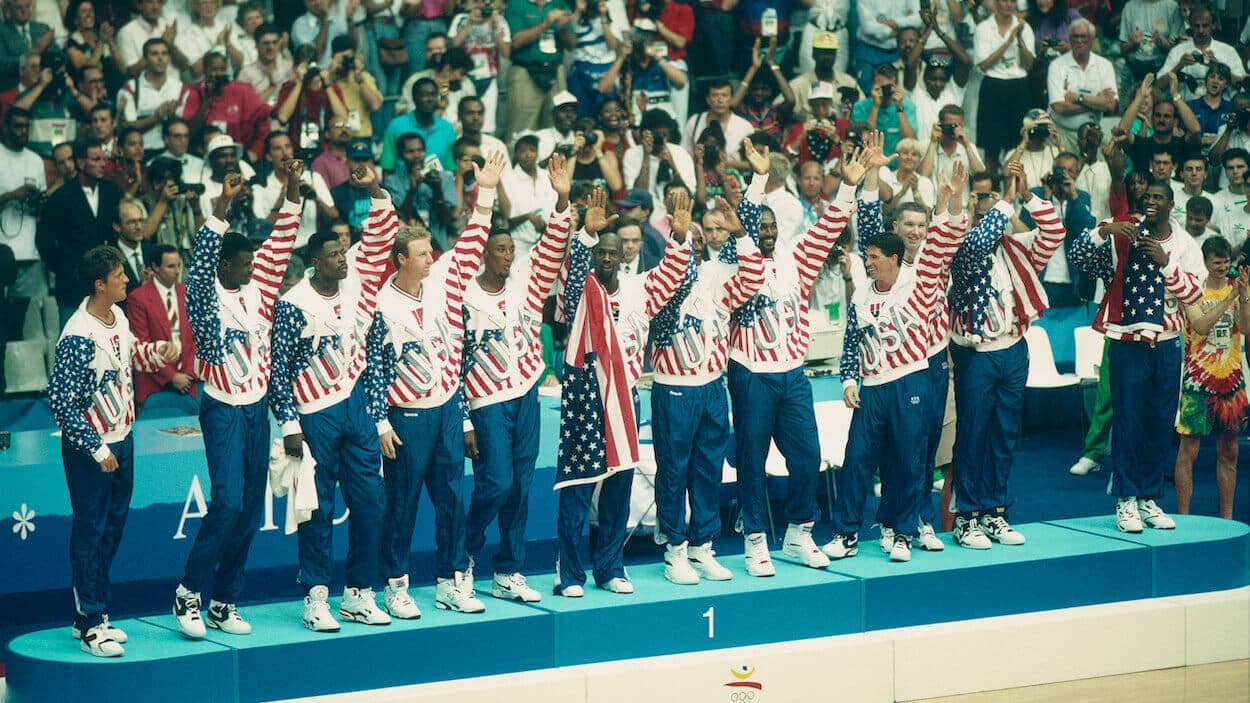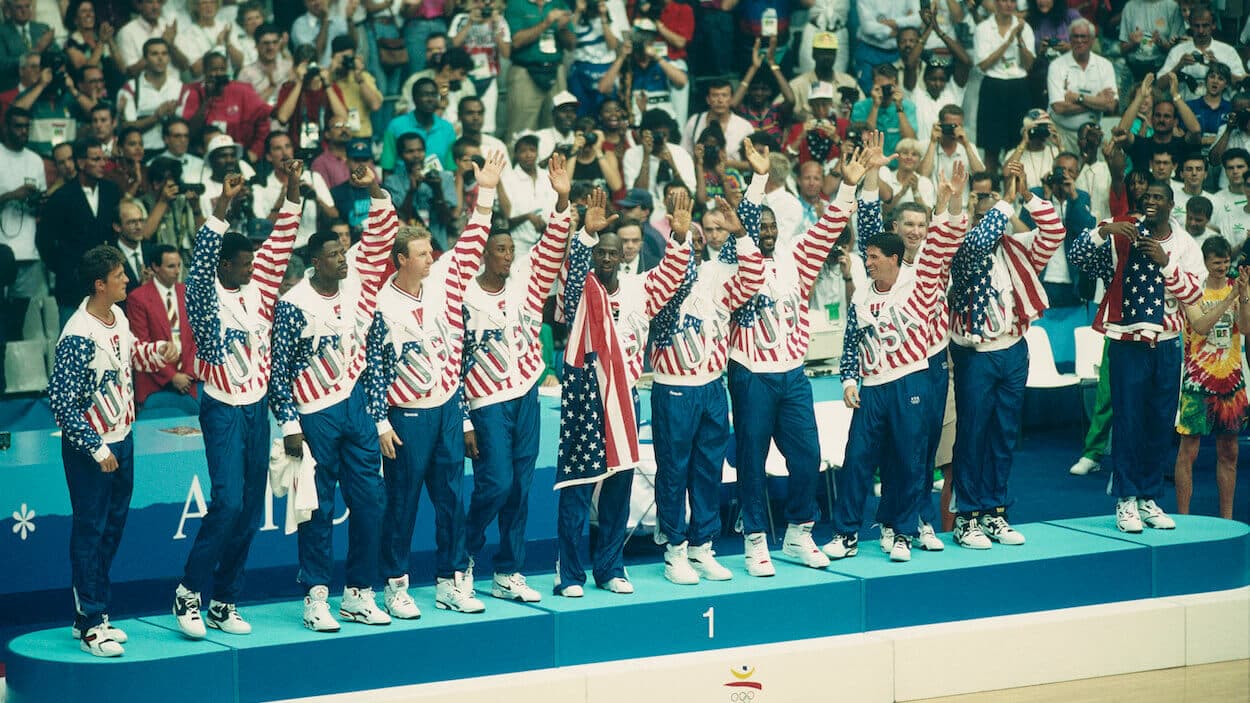 Michael Jordan has never truly shared exactly what he learned in those famous Dream Team scrimmages and practices, but surely he picked up some nuggets here and there.
Over the next seven seasons, Jordan and Scottie Pippen's Bulls dominated the NBA and repeatedly beat fellow Dream team members when it mattered most.
In the ensuing season, Jordan and the Bulls took down Patrick Ewing and the Knicks 4-2 in the Eastern Conference Finals. After that, it was a 4-2 series victory over Charles Barkley and the Phoenix Suns.
Jordan took his time off for baseball the next two seasons and returned for the 1995-96 campaign when the Bulls again took our Ewing in the Eastern Conference Semifinals. For the next two seasons, Chicago faced Stockton and Malone on the Utah Jazz and won both times.
There are plenty of reasons that Jordan dominated his contemporaries in the NBA, and it's hard to tell how much the Dream Team experience helped the GOAT do this. However, after specifically noting that he joined the Dream Team to gather intel on his competition, it's hard to believe it didn't play some type of role.