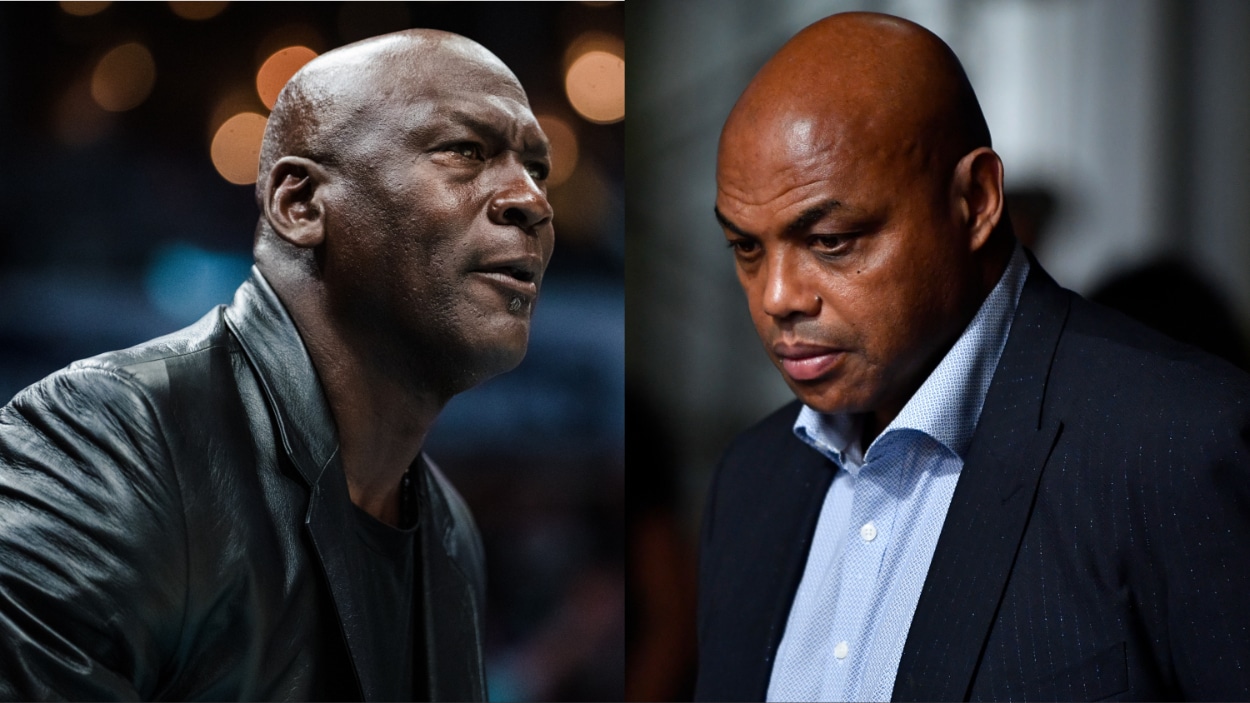 Charles Barkley's Ego Won't Call Allow Him to Call 'Jerk' Michael Jordan
Charles Barkley was brutally honest on '60 Minutes' about why he won't call Michael Jordan and what he thinks of his former best friend now.
NBA legend Charles Barkley has been open and honest about why he and Michael Jordan are no longer friends and that he wishes the situation was different. And in true Barkley fashion, he was forthright and self-aware when asked about being the bigger man and reaching out to Jordan to squash the beef. Chuck says his ego won't let him call MJ because the GOAT was the one who was a "jerk."
Charles Barkley says it's up to Michael Jordan to pick up the phone
The CBS news magazine 60 Minutes did a profile Sunday on NBA icon and current NCAA Tournament analyst Charles Barkley. The interview with Jon Wertheim ranged from growing up in Leeds, Alabama, to his newest role as a grandfather.
In between, Wertheim touched on some of the hot-button Barkley topics, like his ongoing feud with Kevin Durant and his relationship with his former best friend, Michael Jordan.
Barkley started by once again retelling the short version of the story of why he and Jordan are no longer friends.
"Michael disagreed with something I said, and he broke off the friendship," Barkley explained. "What I said is that I don't think he has enough people around him who are going to tell him, 'no.' And he got really offended, and we haven't spoken. But I'm going to do my job. Because I have zero credibility if I criticize other people in the same boat and not criticize my best friend."
Wertheim followed up by asking, "Even if you have nothing to apologize for, you ever think about picking up the phone and just trying to repair this thing with Michael?"
"I have an ego, too, Jon. You can't be great at something — that doesn't give you a right to be a jerk," Barkley fired back.
When asked if he thinks they will ever bury the hatchet, Barkley simply responded, "He got my number."
That doesn't sound promising for a Charles Barkley and Michael Jordan reunion. However, there is one thing on the horizon that may thaw the ice a bit.
Jordan may sell his ownership stake in the Charlotte Hornets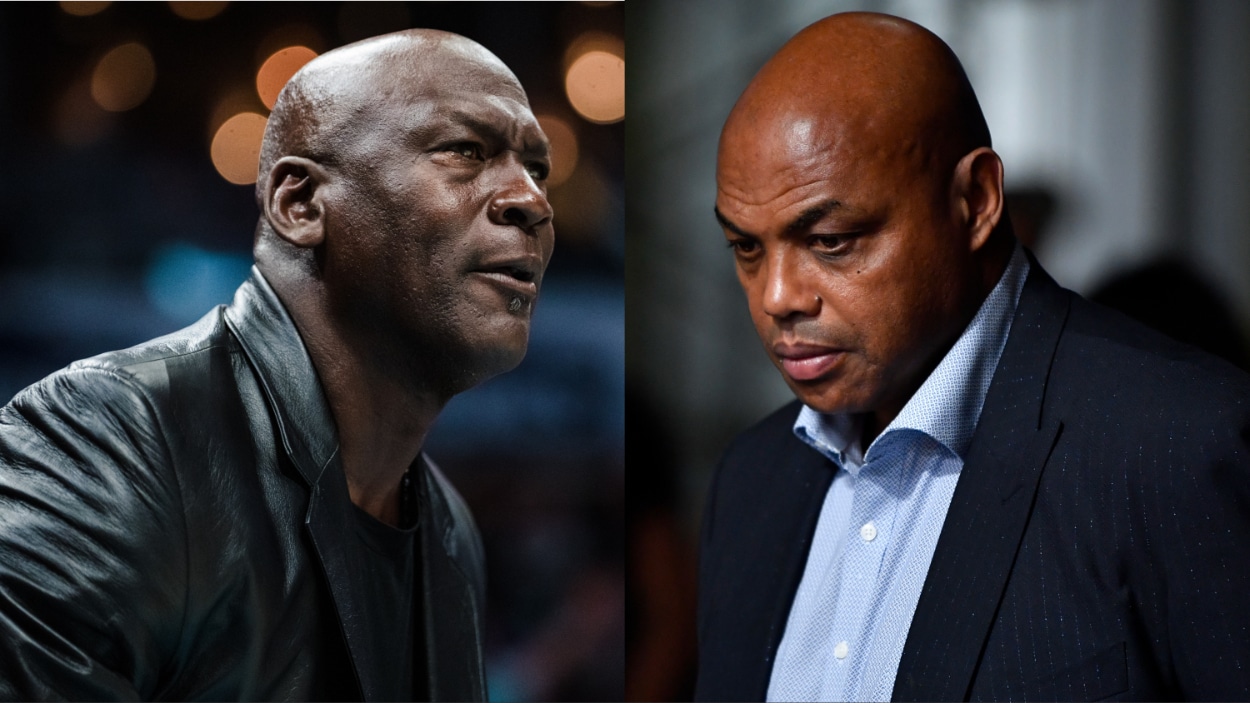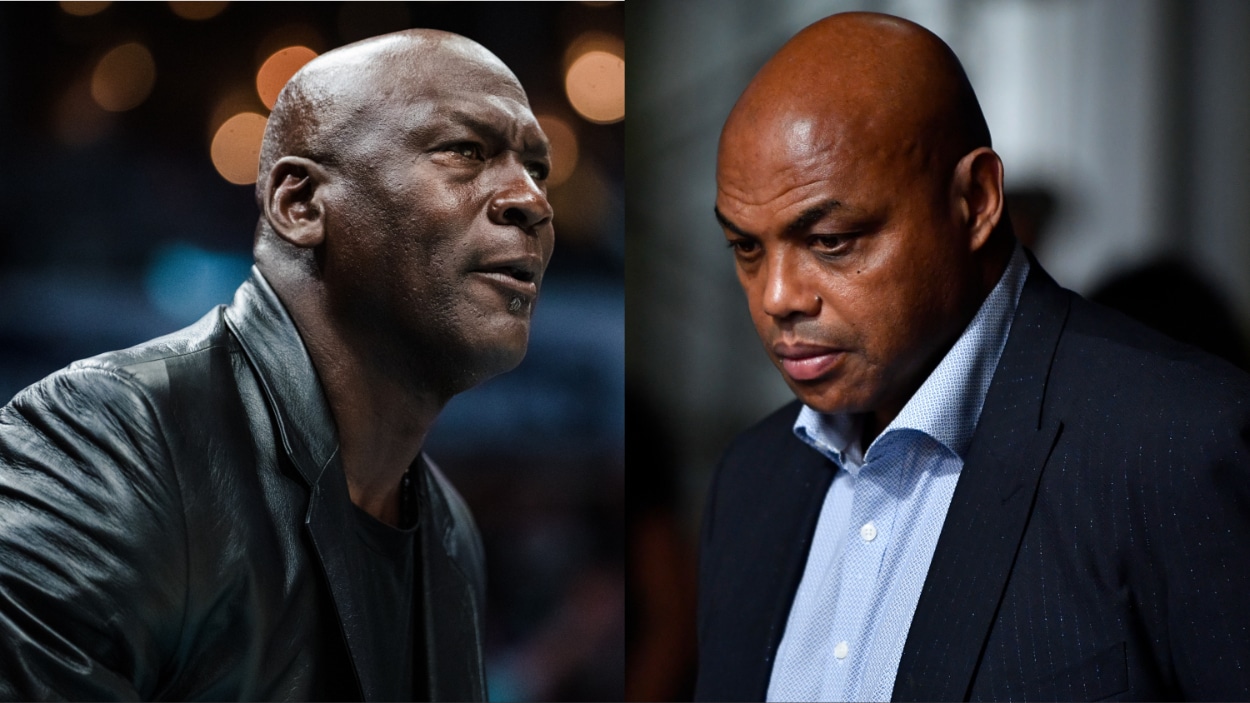 NBA insider Adrian Wojnarowski is reporting on ESPN that "Michael Jordan is engaged in serious talks to sell a majority stake in the franchise to a group led by [Charlotte] Hornets minority owner Gabe Plotkin and Atlanta Hawks minority owner Rick Schnall."
If this sale goes through, Wojnarowski says Jordan would stay a minority owner. However, if that happened, Jordan would likely fade back as the ownership face of the franchise.
Since Charles Barkley is unlikely to leave his NBA analyst gig after signing a 10-year, $100-plus-million deal with TNT in late 2022, Jordan stepping away from NBA ownership is the only way the two will stop being on opposite (and often combative) sides of the media/NBA world.
If this happens, maybe one of them will pick up the phone and restart the conversation between the two formerly close pals.
Listening to Barkley talk, though, it doesn't sound like it will be him initiating that talk.