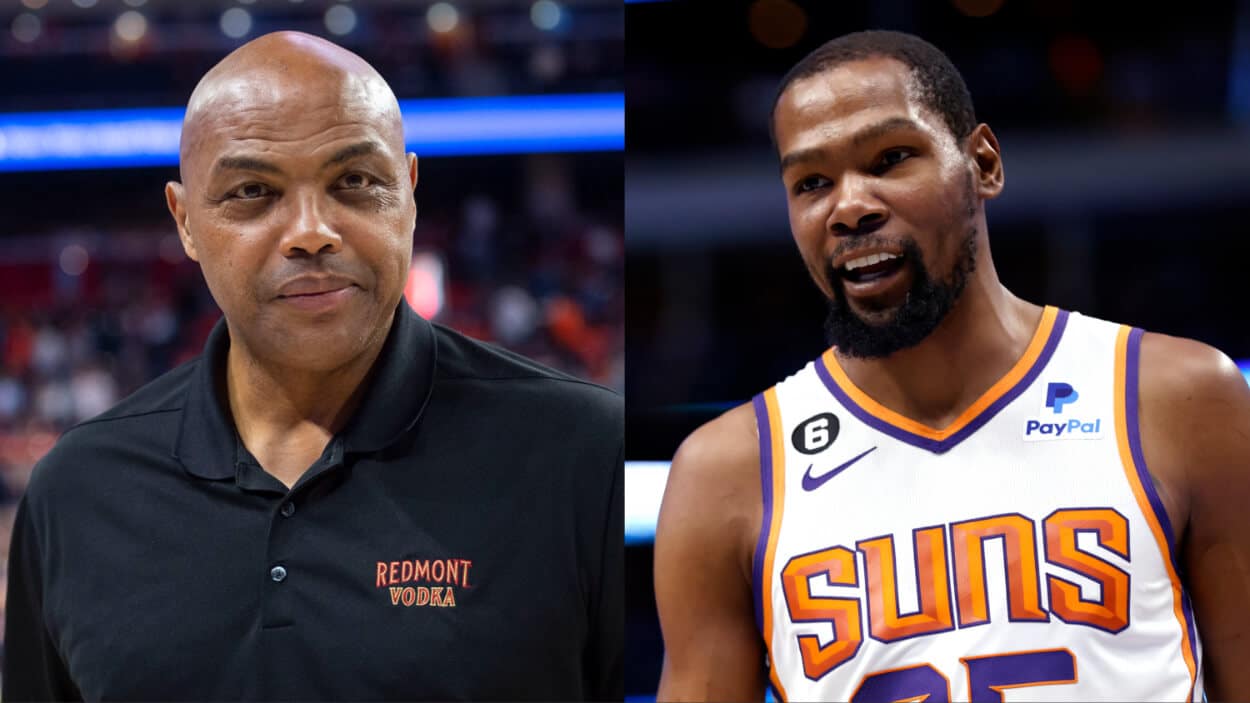 Kevin Durant Fires Back at Charles Barkley After Hall of Famer Calls out 'Sensitive' Star on 60 Minutes
Charles Barkley took yet another shot at Kevin Durant on '60 Minutes' and it didn't take long for the Suns star to respond on Twitter.
Charles Barkley and Kevin Durant have seemingly never seen eye-to-eye. Barkley thinks Durant is emblematic of a sensitive younger generation, and KD thinks Chuck is part of an older generation scraping to stay relevant. While the beef hasn't flared up in a while, Barkley's take on Durant during his 60 Minutes profile is sure to add some more gasoline to the almost-extinguished fire.
Charles Barkley reignited his feud with Kevin Durant on '60 Minutes'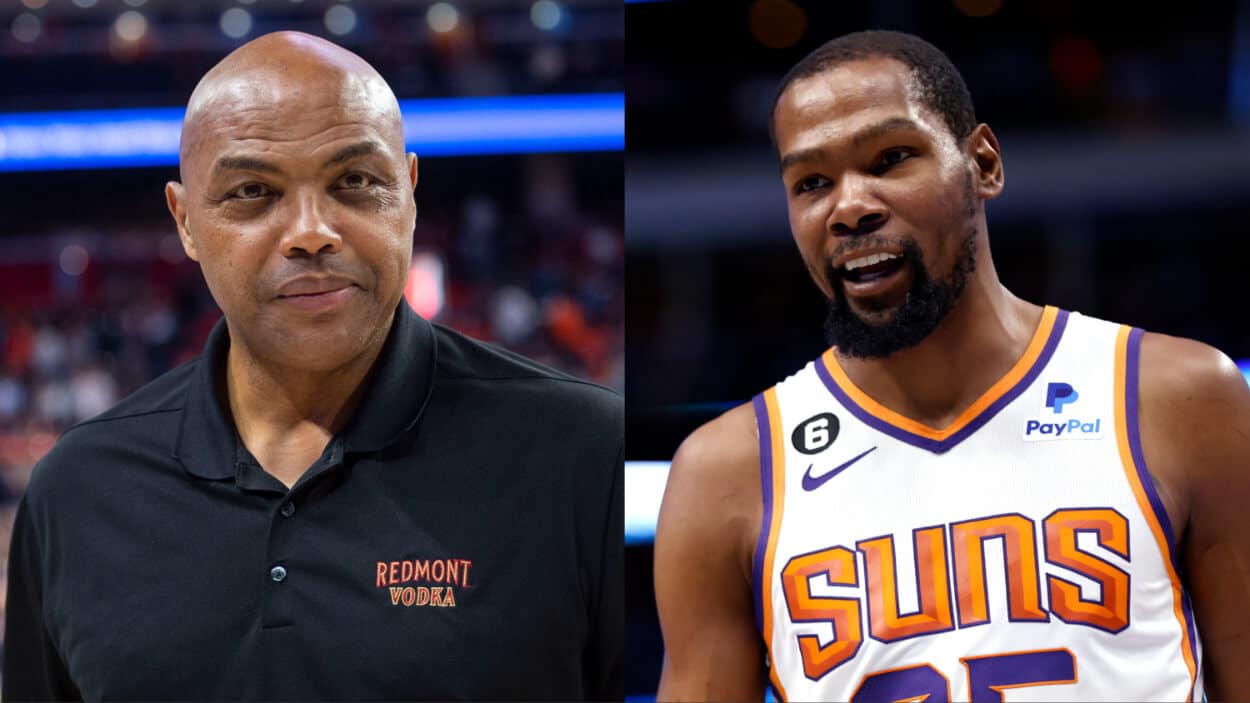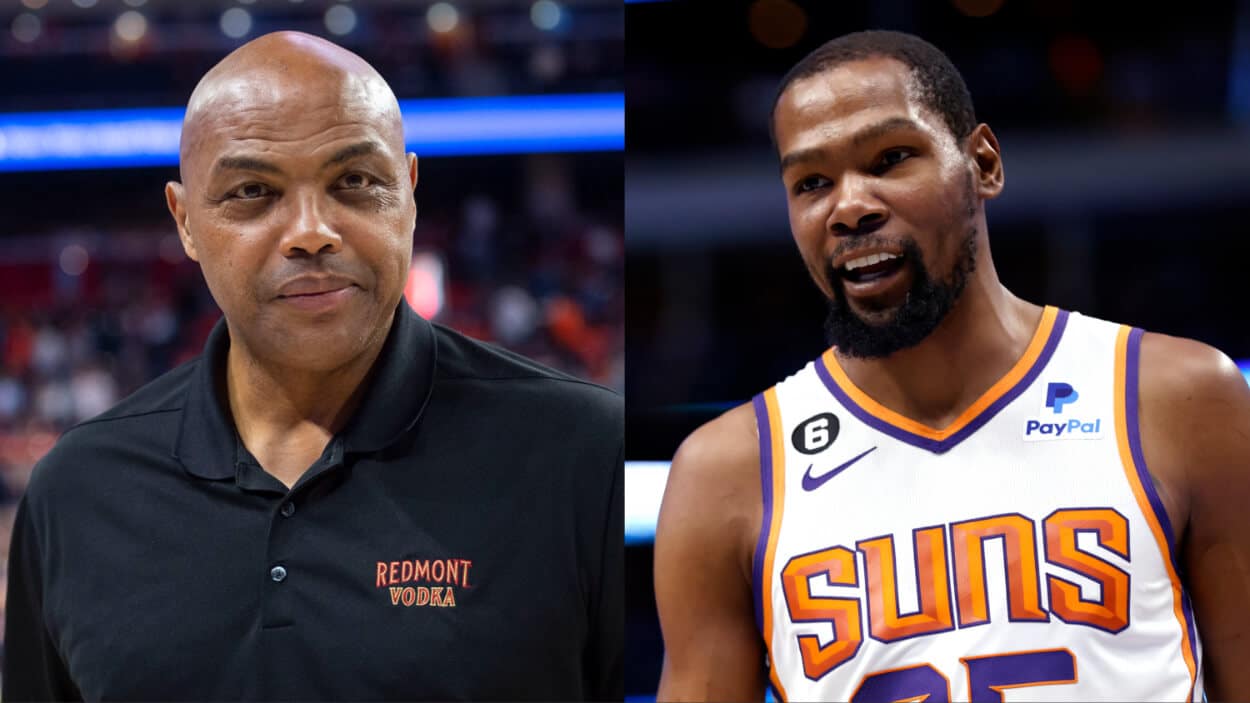 As the 2023 NCAA Tournament winds down, CBS took the opportunity to do a profile of Pro Basketball Hall of Famer Charles Barkley while he is still working for the network during March Madness.
In the interview with 60 Minutes correspondent Jon Wertheim, Barkley touched on a wide range of subjects, from his roots in Leeds, Alabama, to his daughter and new grandson. In true 60 Minutes fashion, though, Wertheim had to bring up some topics that would generate some controversy.
The first of those topics was Kevin Durant.
"He's very sensitive. Great player," Barkley started. "He's part of that generation of players who think he can't be criticized. He's never looked in the mirror and said, 'Man, was that a fair criticism?"
Wertheim then followed up by asking, "We're in agreement that today's [NBA] players are a little more sensitive to criticism than your generation?"
"That would be an understatement," Barkley quickly retorted.
Within a few hours of the interview, Durant took to Twitter to fire back at Barkley.
"This ain't gettin tiring chuck?" Durant tweeted. "I'll never respect the words that come out ya mouth fam just deal with it."
This isn't the first time Kevin Durant and Charles Barkley got into a war of words, and now it seems almost certain it won't be the last.