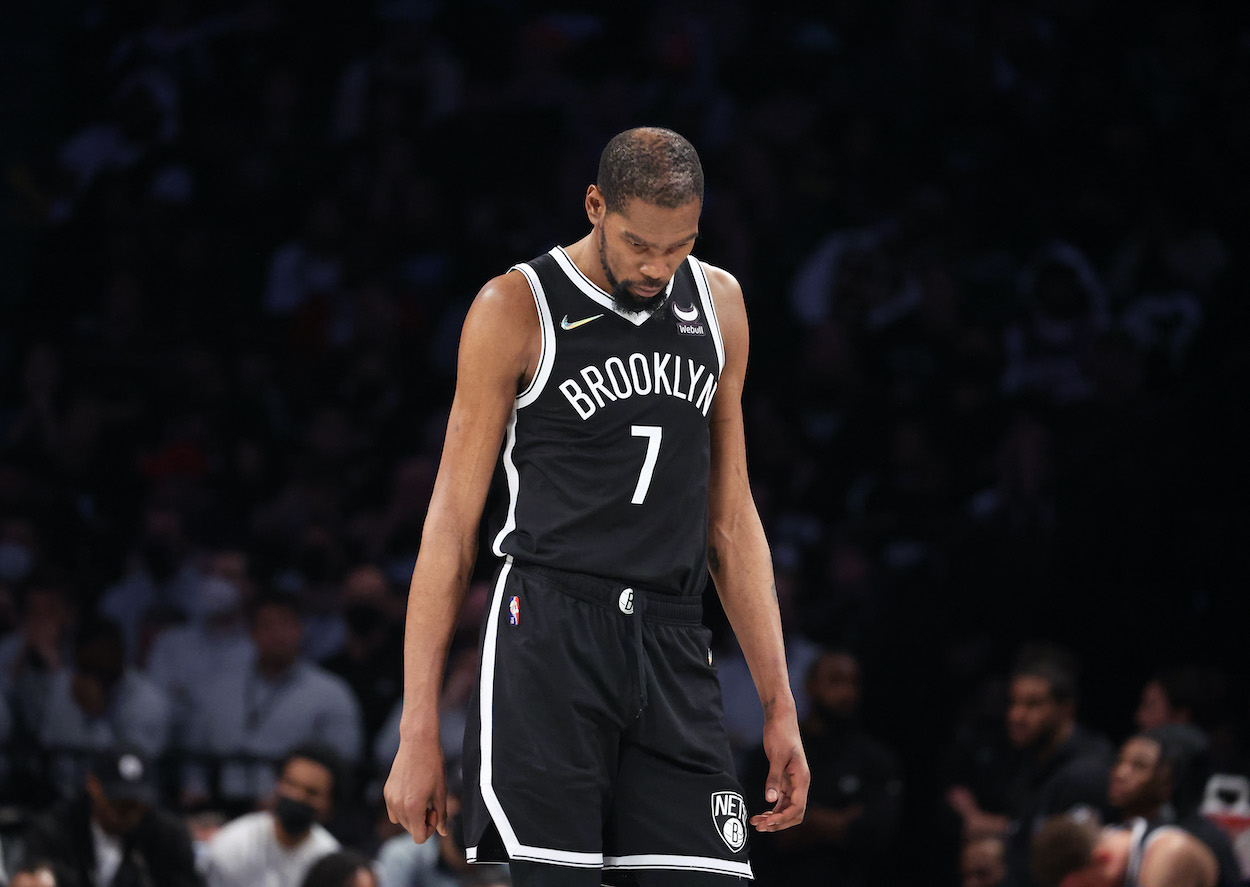 Charles Barkley Exposes Kevin Durant for Being a 'Bus Rider' not a 'Bus Driver'
Kevin Durant isn't a great player and doesn't deserve to be an NBA champion, according to Charles Barkley.
Kevin Durant and the Brooklyn Nets entered the 2021-22 season as the betting favorites to win the NBA title, but they're now just one loss away from getting embarrassingly swept out of the first round of the playoffs. Surprisingly, Durant has been a glaring reason why the Nets have fallen down 0-3 to the Boston Celtics, as he's in the midst of the worst playoff series of his career.
With KD on the brink of getting swept for the first time, NBA Hall of Famer and TNT analyst Charles Barkley bashed the two-time champion for being a "bus rider" not a "bus driver."
Kevin Durant is one loss away from getting swept for the first time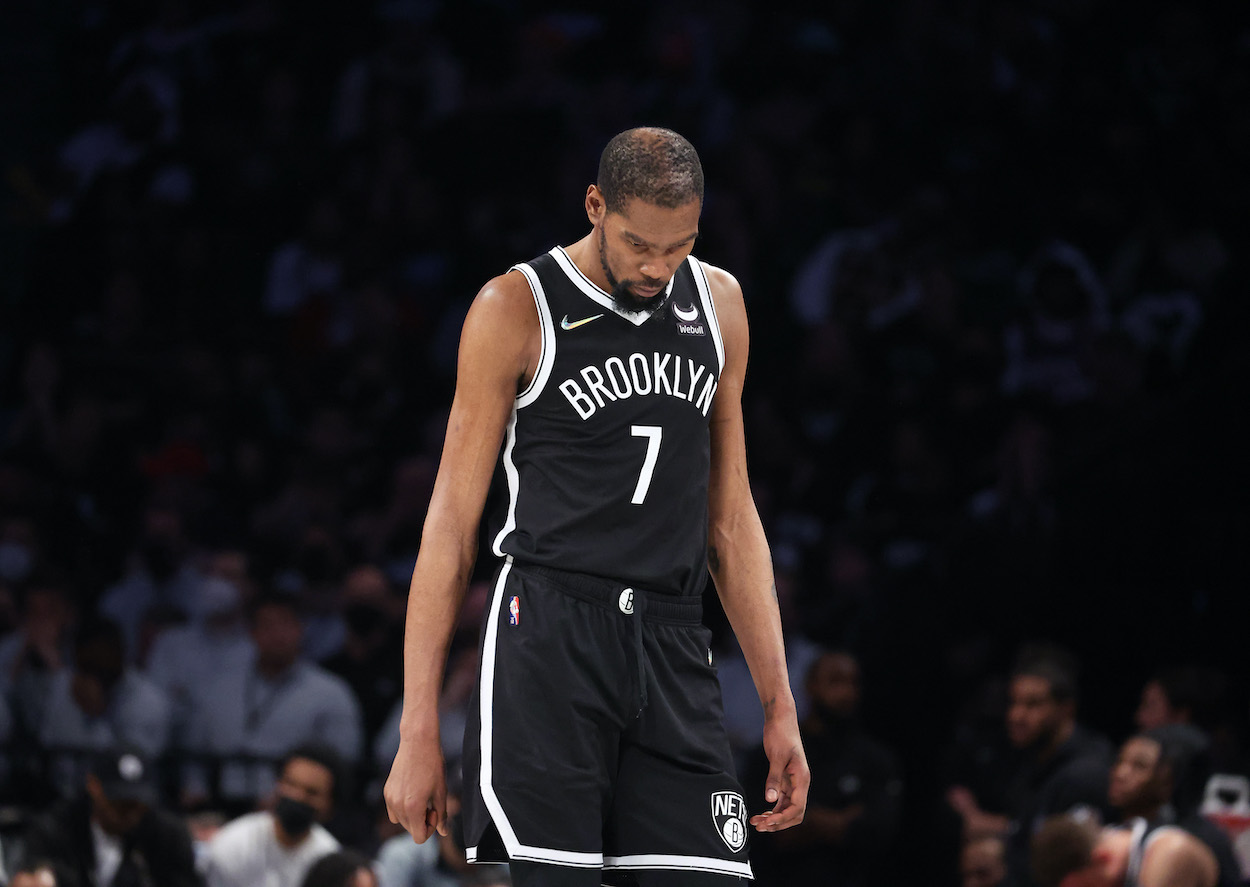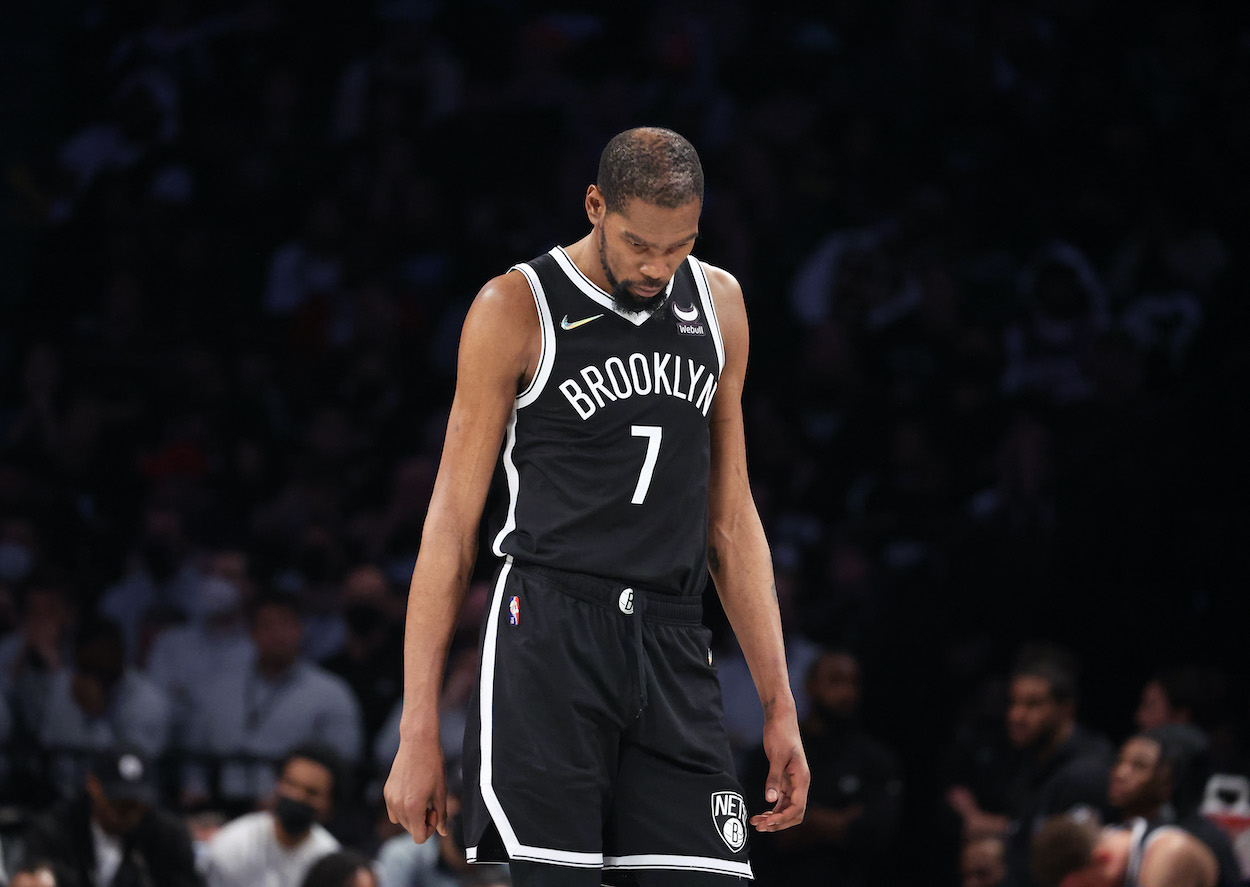 Durant is one of the most gifted scorers to ever play the game of basketball. He'll eventually go down as a top-10 or top-20 player in NBA history. He hasn't lost in the first round of the playoffs since his first postseason appearance 12 years ago.
Despite all of the Nets' struggles this season, the expectation for Durant was always to will his team to the NBA Finals.
Instead, he might not win a single game.
After losing on their home court in Game 3, the Nets find themselves down 0-3 to the Celtics in the first round of the Eastern Conference playoffs. Brooklyn might be out-manned by a deeper Celtics team, but Durant hasn't been close to the alpha he's supposed to be. In three games, he's averaged a career-worst 22 points per game on 36.5% shooting. He's been completely neutralized by Jayson Tatum's defense and has deferred too much when the Nets have desperately needed a bucket.
Durant left the Golden State Warriors in 2019 with the goal of leading his own team to a title. His two championship rings came from joining one of the most prolific dynasties in the history of the league, and that will remain his legacy until he wins a title as the alpha.
That clearly won't be happening this year.
Charles Barkley exposes Kevin Durant
No matter how hard Durant tries, he'll never be able to wash off the stench of the front-running championships he won with the Warriors. His career will always feel empty unless he wins a title outside of the Bay Area, and Barkley doesn't see that happening.
"All these bus riders, they don't mean nothing to me," Barkley said live on TNT Sunday night. "If you ain't driving the bus, don't walk around talking about you're a champion. If you're riding the bus, I don't wanna hear it. All these guys walk around with these championship rings. Hey, y'all bus riders. When you're the bus driver, and you've got all that pressure where you have to play well or you're gonna get the blame, that's a different animal."
The conversation then switched to Durant's time with the Warriors, and Barkley fired off a hot take that immediately went viral online.
"You don't think he was the bus driver in Golden State?" co-host Kenny Smith posed.
"No I do not," Barkley responded.
"You don't think he was the best player on that team?"
"No I do not. … He got MVP, he wasn't the best player. Iguodala wasn't the best player, he got MVP. Stop that."
Chuck's got a point. Sure, Durant won both Finals MVPs in his two championship seasons with the Warriors, but how good did he really have to be with three future Hall of Famers surrounding him? KD better get behind the wheel soon, because at 33 years of age, he's running out of time to drive his own team to a title.
Like Sportscasting on Facebook. Follow us on Twitter @sportscasting19.