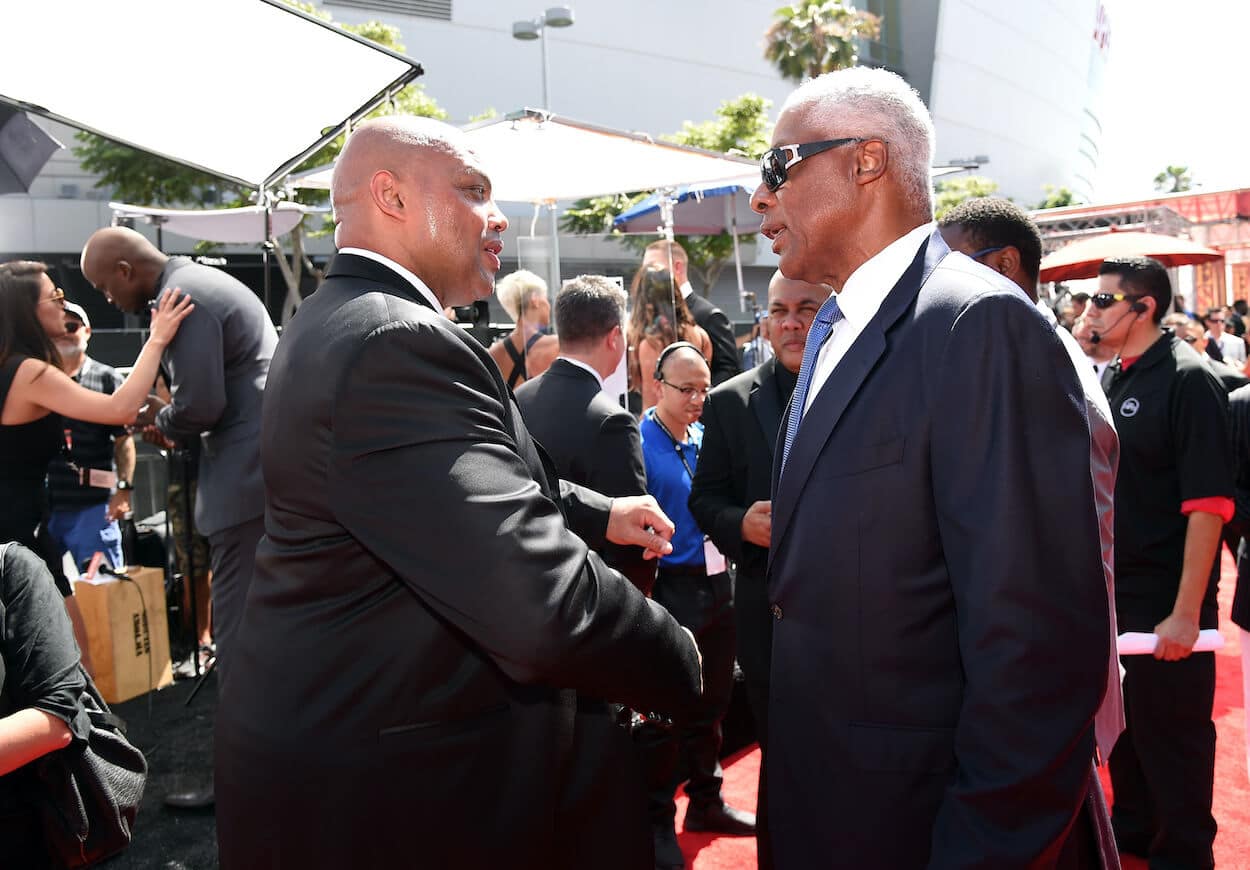 Julius Erving and Moses Malone Took Charles Barkley on a $25,000 Shopping Spree to Teach Him a Lesson
Charles Barkley received some much-needed fashion advice from Julius Erving and Moses Malone, but that's not all he learned from them.
Charles Barkley couldn't have landed with a better team in the 1984 NBA Draft. Not only did the Philadelphia 76ers have a championship-winning head coach in Billy Cunningham running the show, but they were also led by veterans Julius Erving and Moses Malone at the time. The two Hall of Famers recognized Barkley's immense potential right away, so they took him under their collective wing during his rookie year.
One of their first orders of business was taking Barkley on a $25,000 shopping spree to upgrade his wardrobe, and they taught him a valuable lesson he still remembers nearly four decades later.
Julius Erving and Moses Malone took Charles Barkley on a $25,000 shopping spree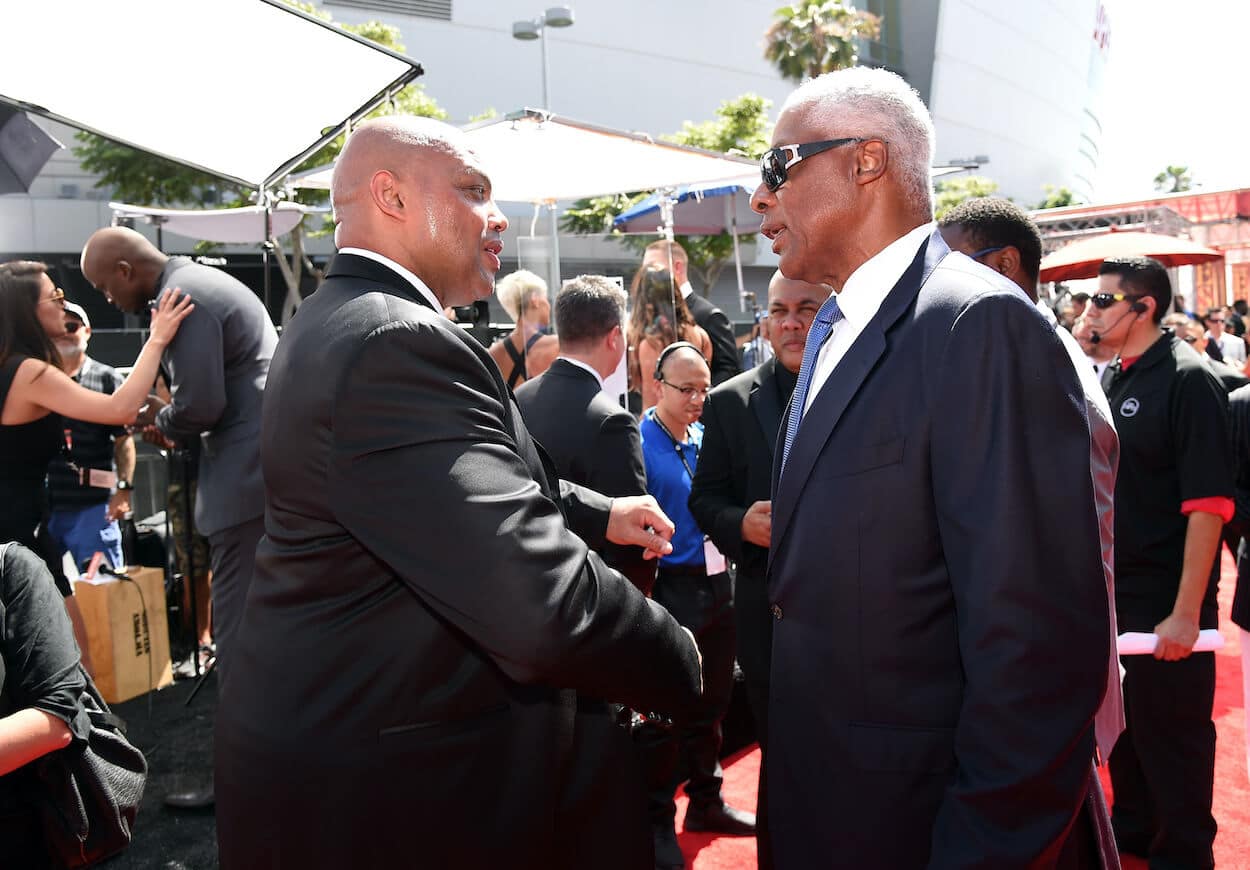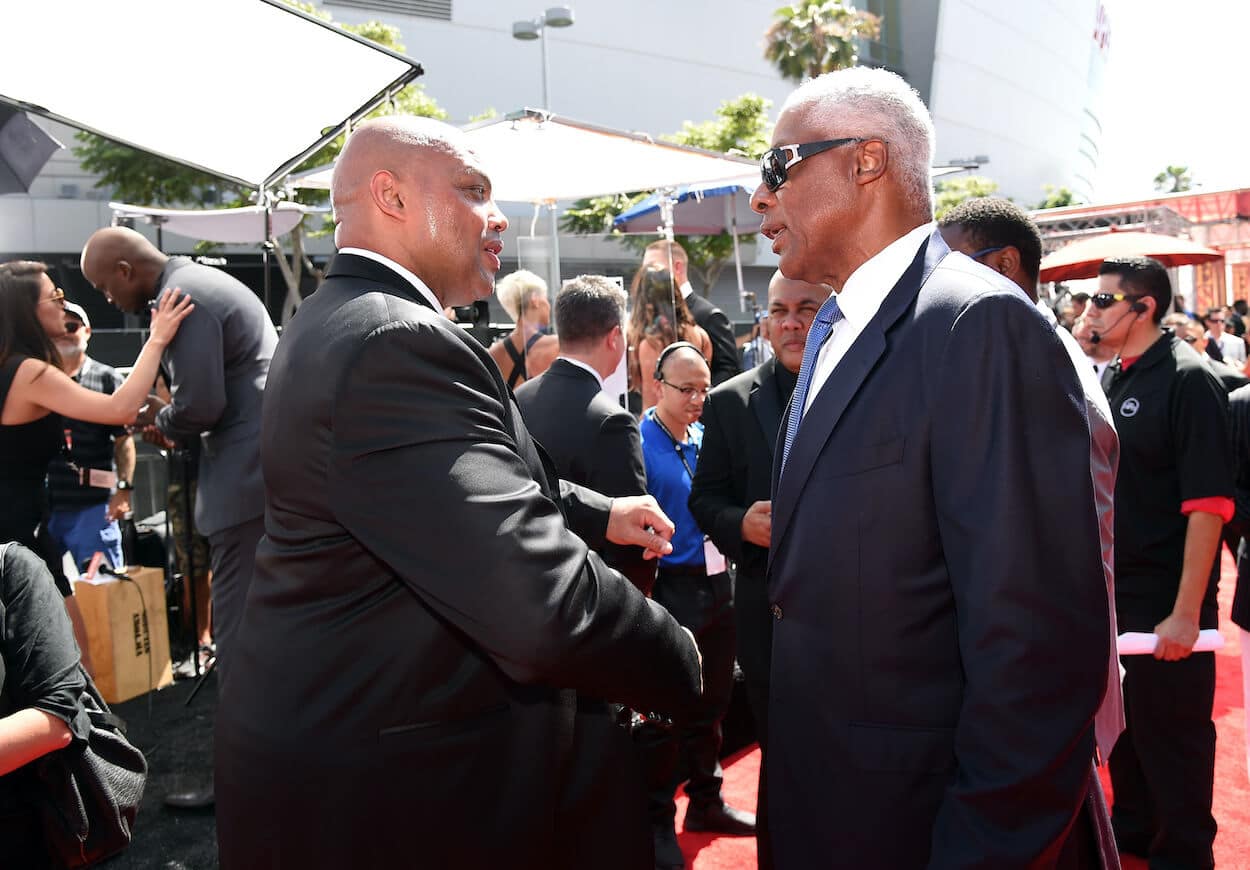 From the moment Charles Barkley stepped inside the Sixers' practice facility, he was prepared to contribute to a championship-caliber team. Although he could play like an NBA player from a young age, he didn't know how to act like an NBA player when he joined the 76ers.
As a rookie, Barkley wore sweatpants almost everywhere he went. Julius Erving and Moses Malone, who were seasoned veterans by 1984, took it upon themselves to help the rookie upgrade his fashion sense.
Barkley told the story to NBA reporter Jackie MacMullan on her podcast, Icons Club.
"They say, 'We're taking you shopping,'" Barkley said. "They took me to Boards store, and I spent like $25,000. I was like, 'Are y'all crazy?' Because I ain't never made any money in my life. They buy me about 10 to 15 suits, and the bill was like $25,000. When I got the bill, I was like, 'Man, y'all are crazy.' And I remember calling my agent and my mom and grandma. 'I spent $25,000 today, y'all.' And my grandmother says, 'I never made that much money in my life.' And it was so funny, but they were right. This is professional basketball, you can't walk around in sweats."
Barkley's veteran teammates taught him much more than just how to dress for work, though.
Charles Barkley still remembers the lesson Julius Erving taught him
It's been nearly 40 years since Barkley teamed up with Dr. J on the Sixers, but he still remembers the wise advice his 76ers teammate gave him during their time in Philadelphia.
"The number one thing he taught me: 'You're a star. You're a superstar. Make sure these other guys feel important,'" Barkley said about Erving. "'Number one, you're going to get all the blame,' which is 100 percent correct. And he says, 'You're going to get really almost all the credit. You're kind of an amateur psychologist.' He says, 'You've got to make those guys feel special cause number one you're getting all the credit. Hey, when you all go to dinner, you grab the check. Every holiday, if a guy's stuck in town, you make sure they come to your house."
Barkley followed Erving's advice his entire career, and it helped him rack up 11 All-Star appearances, a league MVP award in 1993, and a Hall of Fame plaque at the end of it all.