Charles Barkley Has Some Money-Saving Advice for NBA Players and Leads By Example: 'I Drive a Kia'
Charles Barkley, for better or worse, is never shy about sharing his opinion. While that can sometimes get the former forward in trouble — taking shots at the women of San Antonio wasn't a great look — it also provides a good chunk of Sir Charles' entertainment factor. You never know what he's going to say next.
In this case, he had some advice for today's NBA players, which he apparently received from Dr. J.
If we take Chuck at his word, modern athletes are too worried about owning multiple expensive cars. In his mind, a vehicle only needs to get him where he needs to go. Everyone will recognize who he is when he gets out.
Charles Barkley doesn't think NBA players need to buy fancy cars, which he learned from Dr. J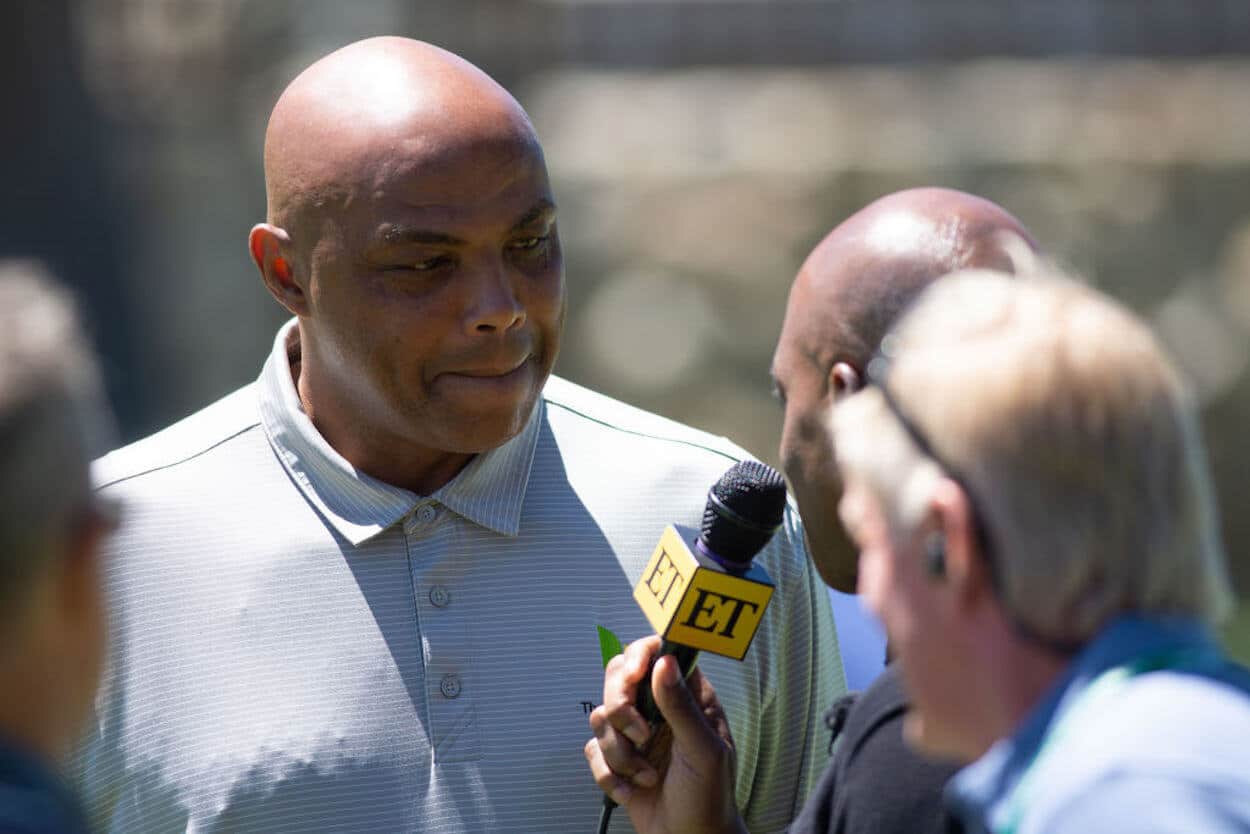 Over the years, we've heard stories about how Dr. J and Moses Malone saved Charles Barkley's NBA career by helping him get into better shape. The good doctor, it seems, also taught Chuck another lesson.
In an interview with PEOPLE, Sir Charles explained that today's NBA players are wasting too much money on unnecessary cars. And, if saying it isn't enough, the TNT talking head also practices what he preaches.
"I got a Kia. People know who I am. I don't have to drive an expensive car. They know me," Chuck explained. "Dr. J taught me that a long time ago. He said, 'Son, don't waste all your money on cars. Everybody knows who you are.'"
Today, Barkley is sending that same message to the players spending hundreds of thousands of dollars on a ride.
'"I'm like, 'Yo man, everybody knows who you are. You don't have to show them.'"
With that being said, though, earning money and simply hoarding it isn't the ideal solution either. Barkley is cognizant that wealth can make things even more complicated.
"You have to really, really be careful," he added. "It's interesting, I always sit back, and I saw that… Money's a great thing to have, but it causes a lot of problems in your life. Anytime money's involved, crazy stuff is going to happen."
While Barkley might be saving on vehicles, he has no problem spending his money in other ways
Whether you agree with Charles Barkley's advice or think that he's being a bit strict — if a player earned the money, it's his to spend — one thing is clear: the former forward isn't shy about spending his own cash on his chosen hobbies. And, if nothing else, we know that Chuck likes to gamble.
Over the years, stories of Barkley's gambling habits have piled up. In a 2006 ESPN interview, he admitted to having lost $2.5 million in a single evening and somewhere around $10 million over the years. The totals have surely shifted since then, though. In 2021, for example, he bet $100,000 on his own performance at the American Century Championship. He's also been known to head to Las Vegas for the Super Bowl each year with a group of friends; in 2023, Chuck told Jimmy Kimmel that he took the Eagles and lost more than $100,000.
And while you could argue that's not the most responsible way to spend your money, Chuck can afford it. In 2022, he agreed to a new contract, 10-year with TNT; Andrew Marchand of the New York Post reported that the deal "will be well in excess of $100 million and could approach $200 million."
That will allow Barkley to afford plenty of Kias, trips to the casino, or just about anything else he desires.
How to get help: In the U.S., contact the National Council on Problem Gambling helpline at 1-800-522-4700.