The Best Advice Charles Barkley Ever Got Was From Grant Hill's Mother, and He Never Took It
Charles Barkley had some pretty good mentors when he jumped from college to the NBA in 1984. The Philadelphia 76ers drafted him with the fifth overall pick in a star-studded 1984 NBA Draft, and he couldn't have gone into a better situation.
The 76ers had been to the NBA Finals the previous two seasons with a veteran squad that included Moses Malone, Julius Erving, Maurice Cheeks, and Andrew Toney. They had the fifth pick because of a 1978 trade with the then-San Diego Clippers and selected Barkley. Barkley recently admitted he had some great mentors, but he said the best advice he ever got was from Grant Hill's mother. He also admitted he didn't take it.
Moses Malone and Julius Erving helped Charles Barkley adjust to life as a pro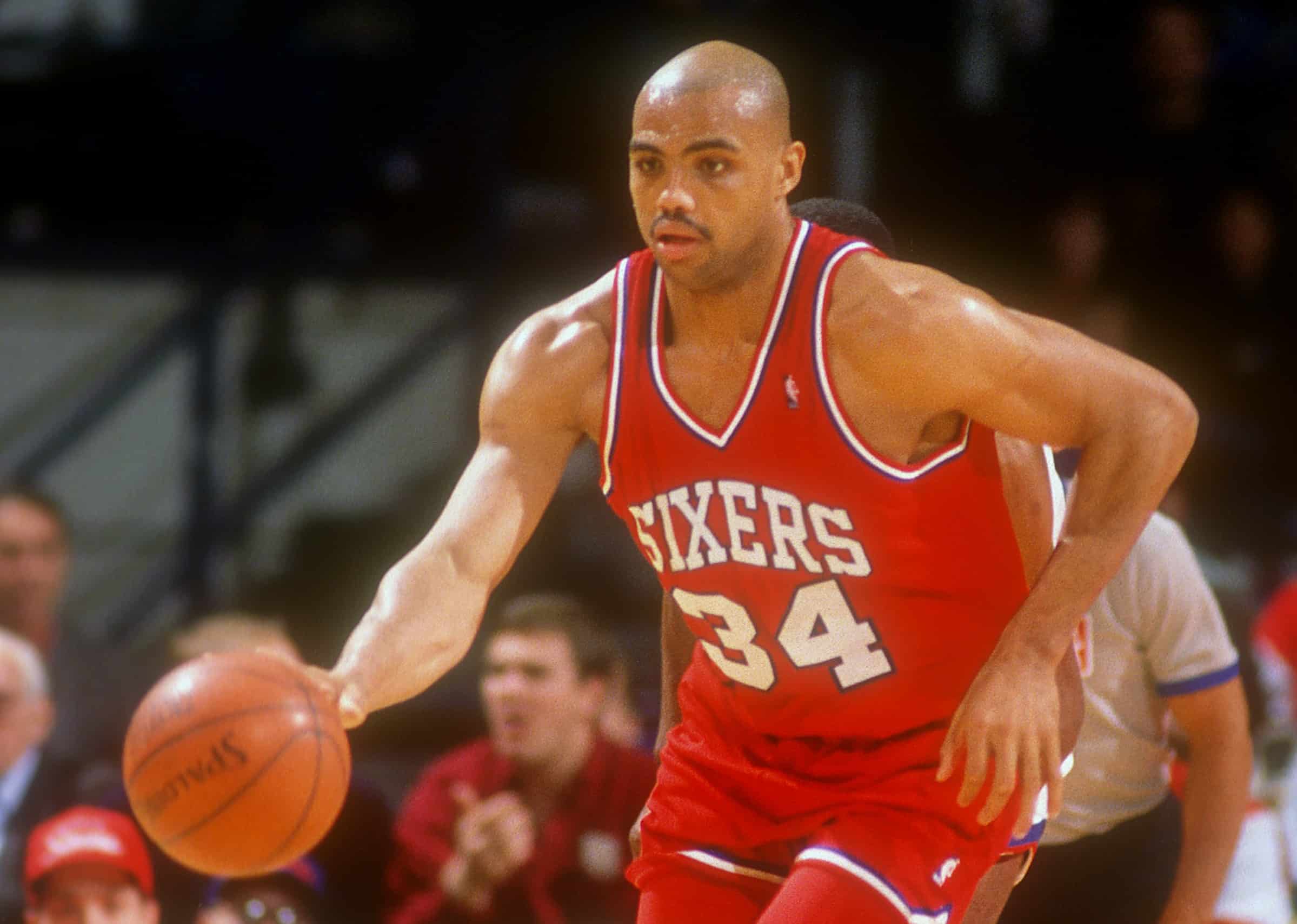 Barkley couldn't have drawn up a better situation for himself when the Sixers snagged him with the No. 5 pick. Typically, players drafted that high begin their careers on below-average teams. Because of that late 70s trade, Barkley was teaming up with All-Stars during his rookie season.
As a rookie, Barkley wasn't seeing much playing time early on. He asked Malone, who lived in the same apartment complex, for some advice.
"I said, Big Mo, why am I not getting to play?" Barkley recalled during an appearance on the All the Smoke podcast. "He said, 'Hey young fella, you're fat and you're lazy. You can't play in the NBA at 300 pounds, young fella."
Malone helped Barkley shed 50 pounds. With each pound lost, Barkley felt better, and his playing time increased.
"Moses was the best thing that happened to me from a basketball standpoint.
"Doc (Erving) was great," Barkley said. "He taught me how to dress. Doc was always immaculate. He was like, 'Chuck, this is professional basketball. You can't be wearing warm-up suits everywhere you go.' He taught me how to dress. He taught me how to save my money."
Barkley insists the best advice he ever received was from Grant Hill's mother
While Barkley had some veteran leaders with the Sixers, he insisted the best advice he ever received came from the mother of future Hall of Famer Grant Hill. Hill came into the league a decade after Barkley when the Detroit Pistons made him the third overall pick in 1994.
Barkley struggled with his money because he felt he needed to take care of everyone in his family.
"We as Black people, for some reason, we feel this need to take care of everybody in our family," he said. "Grant Hill's mom, one of the greatest ladies I've ever met in my life, gave me the best advice, and I never listened to it.
"We were at the '96 Olympics, and she's — we just lost her — she's one of the greatest women I've ever met. Me, her, Calvin (her husband), and Grant were having dinner at the Olympics, and she says, 'Yeah, me and Calvin got to go to work tomorrow.' I think Grant was the first person to sign a $100 million deal.
"I said, 'Grant just signed for $100 million, and y'all going to go to work?' She said, 'Charles, sit your ass down. Let me tell you this. Do not take care of your family and all your friends. Do not do that. You're going to end up broke.'
"She said it's going to ruin every relationship you've ever had. She said if you start giving your friends and family money, they're never going to stop. Never. She said the worst thing is the first time you tell them no, they're going to hate you. She said even if you've given them $5 million, the first time you tell them no, they'll hate your ass forever, and she was a hundred percent correct."