Charles Barkley Reveals a Running Joke From the 'Inside the NBA' Set: 'We Like 5 Shows From Shaq Setting Himself on Fire'
Whether you love them or hate them, the Inside the NBA crew is an inescapable part of the current basketball landscape. And, with all due respect to Ernie Johnson and Kenny Smith, it's the duo of Charles Barkley and Shaquille O'Neal that make the show what it is. The two legends are theoretically there to share what they know about the game, but they're also more than willing to trade jokes, banter, and insults.
For a bit of insight into that, consider Sir Charles' memories of Shaq's early days on the TNT set. At that point, the center was still trying to one-up himself every time the crew went live, which led to an inside joke that it was only a matter of time until he set himself on fire.
Let's go behind the scenes and check it out.
Shaquille O'Neal's desire to do more led to Charles Barkley and the TNT crew joking about a dramatic outcome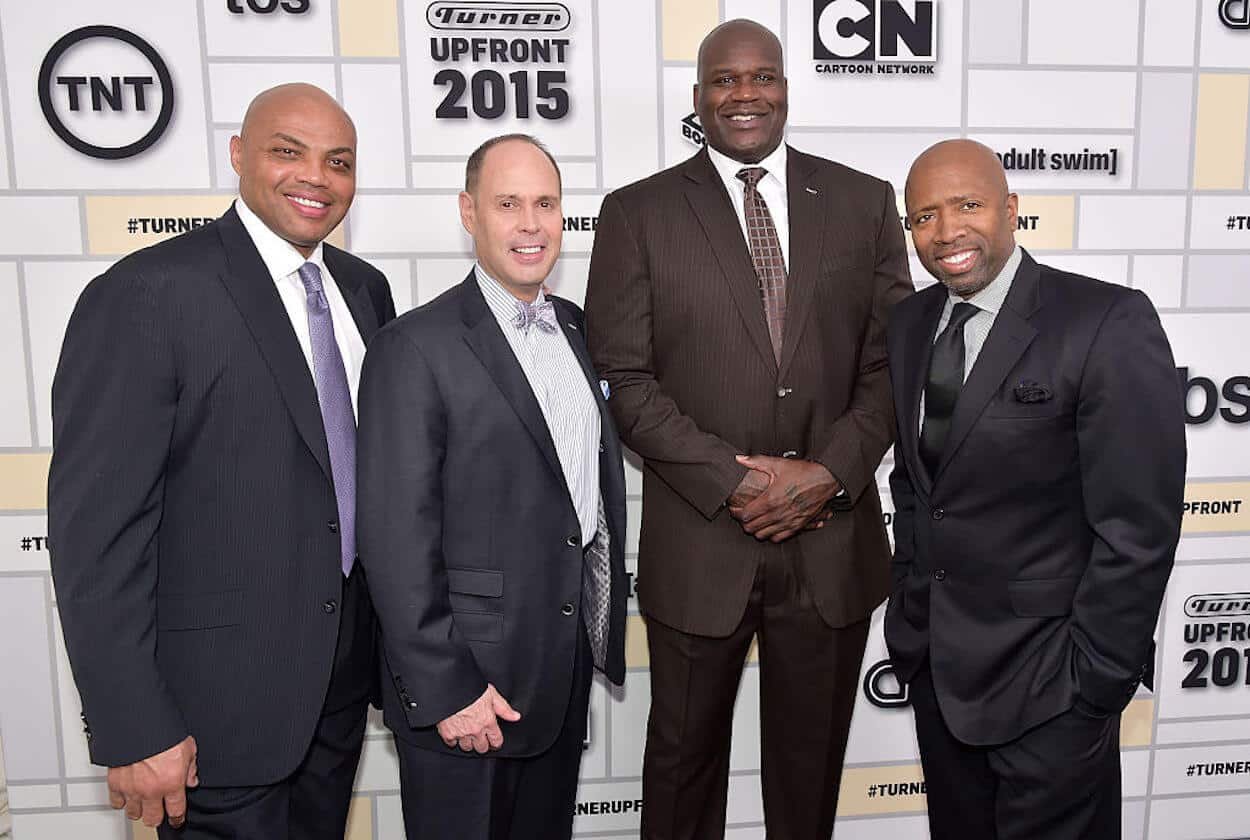 At the risk of painting with a broad brush, professional athletes learn to push themselves and always try to out-do the competition. When he made the transition to television, though, Shaq had to learn that wasn't always possible.
"He just makes us laugh, man, cause he's got a pure heart," Charles Barkley said of O'Neal during an appearance on All the Smoke. "But, man, when he first came there. But the thing that was really funny, he come, like, the first night, he'd do something funny. Second night, he'd do something funny. Third night, he'd do something funny. And then he says, then he says, 'Hey, I need you guys. I need you guys. I want to try this next week.'"
While that's the right spirit to bring to a new job, the more experienced members of the team had to remind O'Neal that, even as a broadcaster, the NBA season is a marathon rather than a sprint.
"We're like, 'Yo, man, you know we're on TV like 100-and-something days. You can't try to do some s*** every night,'" Chuck continued. "So, seriously, so we're like, the joke around the studio became like, 'Hey, we like five shows away from Shaq setting himself on fire on TV.' Because he was actually thinking like, 'I've got to out-do myself.' We're like, 'Yo, man. We're only four shows in. We got 100 shows.' And that's when we came up with the joke: 'What do you think? About show 10, 12, he's gonna set himself on fire?' And that became the joke."
Barkley also remembered Shaq smoking hookah and practicing his DJ sets at work
If you know about Shaq's general vibe, then you probably expect that he's responsible for more than one anecdote from the Inside the NBA set. That assumption would be correct.
Elsewhere in the conversation, Sir Charles also shared memories of Shaq practicing his DJ sets and smoking hookah.
"So, you know, we're in a room … we have every game on and a bunch of networks," Barkley explained. "Shaq's in another room smoking hookah. He loves hookah. Loves it. Every day. And he's in there smoking hookah, and they're like, and then he's practicing his DJ stuff. Apparently, he's [a] pretty good DJ. … And like loud as hell. Loud as hell. He's smoking hookah. And we're going like, 'Yo, man.'"
Beyond those details, it also seems like O'Neal is so devoted to his off-air activities that he's willing to take things outside as necessary.
"He's in there practicing his DJ thing," Sir Charles noted. "And finally, they said, 'Yo, man, you can't smoke hookah in the building.' He goes out in the parking lot, and he's smoking hookah."
Is Shaquille O'Neal everyone's cup of tea? Probably not, but there's never a dull moment when he's around.