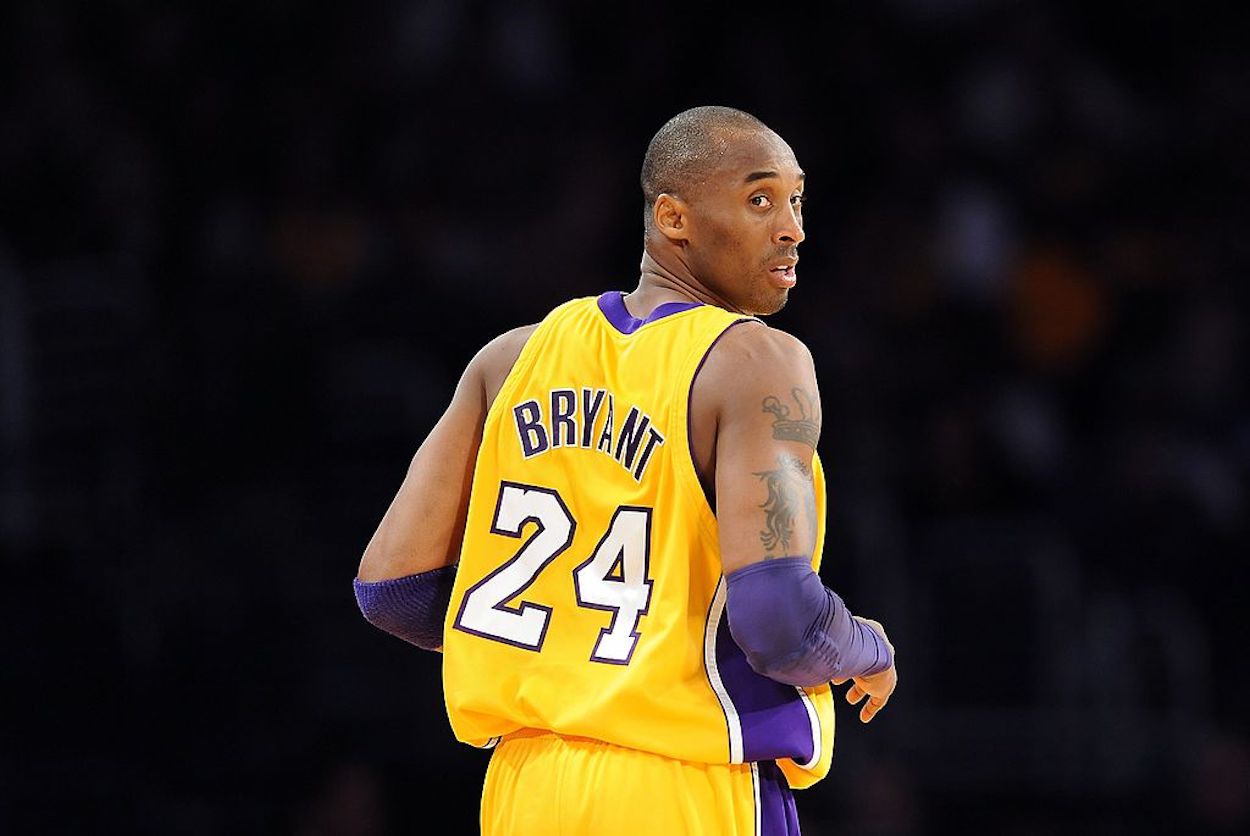 Kobe Bryant Was 'Hired' to Join 'Inside the NBA' but Backed Out Because of the Extra Responsibilities
According to Charles Barkley, Kobe Bryant almost joined TNT's 'Inside the NBA' but was unwilling to take on some extra parts of the job.
While national sports broadcasts can default to dull analysis, TNT cuts right into the heart of the defense to go for a slam dunk. Things don't always come off, but Inside the NBA still manages to be more fun than your average pregame show. Charles Barkley, Shaquille O'Neal, Kenny Smith, and Ernie Johnson hold court on Thursday nights, cracking jokes and managing to occasionally discuss a bit of basketball. Their dynamic, however, could have been a bit different had Kobe Bryant joined the team.
Yes, you read that correctly. Kobe Bryant could have been on Inside the NBA.
During a recent appearance on The Draymond Green Show, Sir Charles revealed that Kobe had actually gone as far as signing a deal to join TNT's roster. The extra responsibilities that came with a media gig, however, weren't the Black Mamba's cup of tea.
Charles Barkley tells the story of Kobe Bryant signing with TNT
Over the course of his career, Kobe Bryant signed plenty of contracts and followed through on them. At least one agreement, however, fell apart shortly after the ink dried.
"We actually hired Kobe Bryant," Charles Barkley explained on The Draymond Green Show. "At Turner. But he didn't want to do all the other bulls***. … He actually signed with us, but then, when we start telling him, like, 'You know, I have to do a bunch of radio shows. Like, hey, I go on this show on Mondays, "Hey, from Thursday night TNT", same thing on Tuesday, same thing on Wednesday, same thing on Thursday.' He's like, 'Yeah, I don't want to do all of that stuff.'"
While it may sound strange to imagine Bryant, the man who coined the term "Mamba Mentality," balking at extra work, Chuck confirmed those commitments kept him from taking the job.
"He had signed with us," Sir Charles continued. "David Levy, my old boss, signed him to a deal, and we were excited. Really excited. And then he called me back, like a week, 10 days later, somewhere in that time frame, like, 'Yeah, Kobe's not gonna come.' We're like, 'Why?' 'Cause he don't want to do all the PR stuff. He don't want to go on radio shows and talk about basketball.' … He didn't want to do all that, and he never came work for us."
Kobe Bryant on TNT could have either been brilliant or a disaster
Given Bryant's decision and his untimely passing, it's impossible to know how he would have fit into TNT's Thursday night coverage. When we try to connect the dots, though, things seem like they could have gone either way.
On one hand, few people know more about the game of basketball than Kobe. While knowledge doesn't always translate into clear explanations — there's a reason why star players usually aren't great coaches — he also had a knack for breaking things down in a way that the average fan could understand. Consider, for example, his Detail segments on ESPN. While there's still some fine-tuning to be done, the Lakers legend sounds remarkably natural and doesn't delve too far into jargon.
If you're the sort of person who wants to learn something new during a pregame or halftime show, it's hard to imagine anyone better suited for that job than Kobe.
On the other hand, though, Inside the NBA is also known as a fun show where the analysts have a bit more latitude to cut loose. With all respect to Bryant, he doesn't exactly seem like the type of guy to be cracking jokes about the city of San Antonio or racing against his peers to reach the video board first. Some of the broadcast's worst moments come when things get a bit touchy — think about Shaquille O'Neal shutting down a conversation when he feels disrespected — and it's easy to imagine Kobe not wanting to cross certain lines and making an entire segment rather uncomfortable.
At this point, though, all we can do is speculate. Kobe Bryant, the man who was always willing to put in the extra effort, promotional work was simply a step too far.