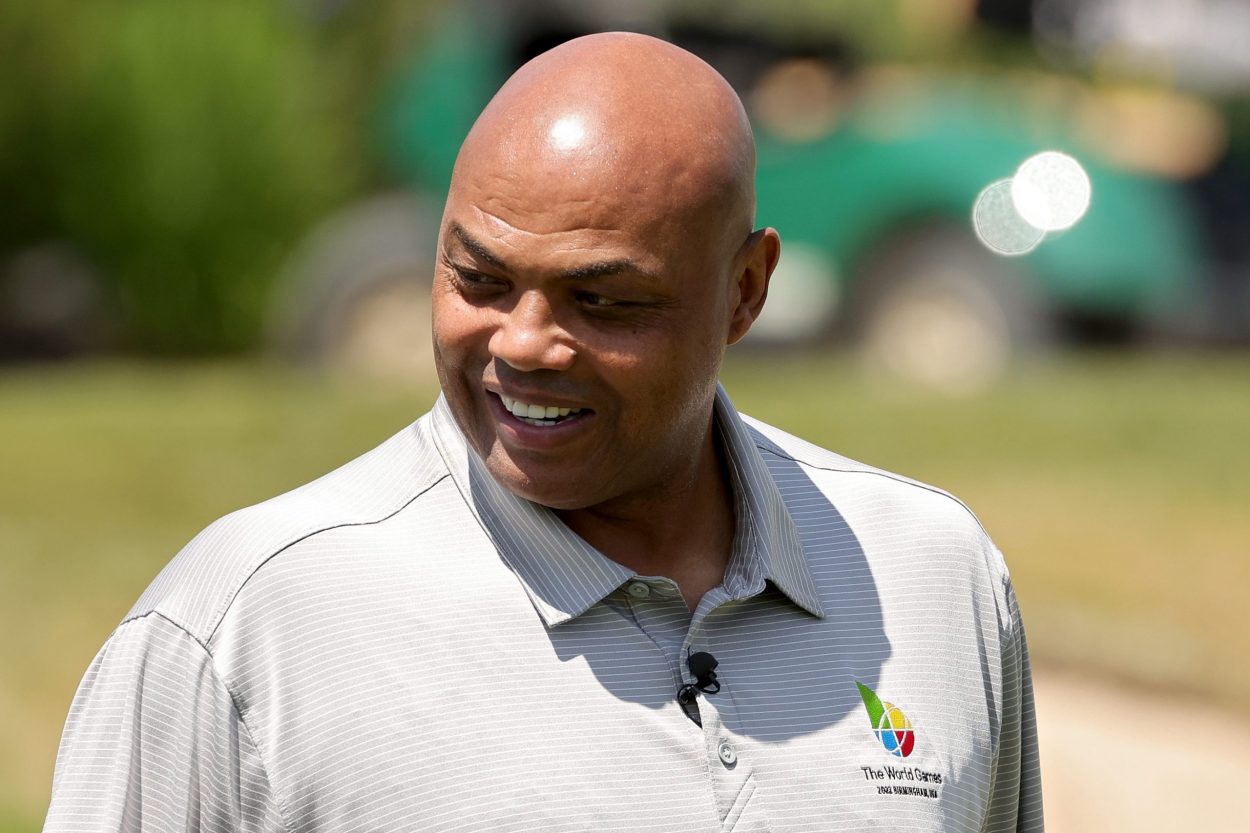 Charles Barkley Picked Allen Iverson Over Michael Jordan in an Ultimate Fantasy Draft Because He Hilariously Misunderstood the Concept: 'Wait a Minute!'
The TNT crew held an ultimate fantasy draft during All-Star weekend in 2011. It got off to a humorous start when Charles Barkley drafted Allen Iverson over Michael Jordan with the No. 1 overall pick after failing to understand the concept and thinking the panel was drafting for an All-Star game. Chuck being Chuck.
Charles Barkley has routinely spoken about his belief that Michael Jordan is the greatest basketball player ever. Yet Barkley chose Allen Iverson over MJ in a TNT ultimate fantasy draft because the Chuckster hilariously missed the whole idea of the draft.
Barkley is no stranger to providing comedic value in his role as an analyst on TNT. He did so again during All-Star Weekend in 2011.
TNT held an ultimate fantasy draft featuring Charles Barkley, Kevin McHale, and others during All-Star Weekend 2011
The team at TNT tried something fun and different during All-Star Weekend 2011 in Los Angeles.
Former players joined a panel to create the best possible lineups they could assemble in a fantasy draft format. The panel included Inside The NBA staples Charles Barkley and Kenny Smith. Indiana Pacers legend and longtime color commentator Reggie Miller drafted one of the teams, as did former TNT co-worker Chris Webber.
The panel included other notable names. Boston Celtics legend Kevin McHale selected a team that would eventually be comprised solely of former C's greats. Current Golden State Warriors head coach Steve Kerr rounded things out.
Host Ernie Johnson pretty plainly stated the panelists would be selecting from the greatest players in NBA history and that they'd be picking their best possible lineups. But Barkley didn't get the memo.
Chuck shockingly took Allen Iverson over Michael Jordan because he wrongly interpreted the point of the draft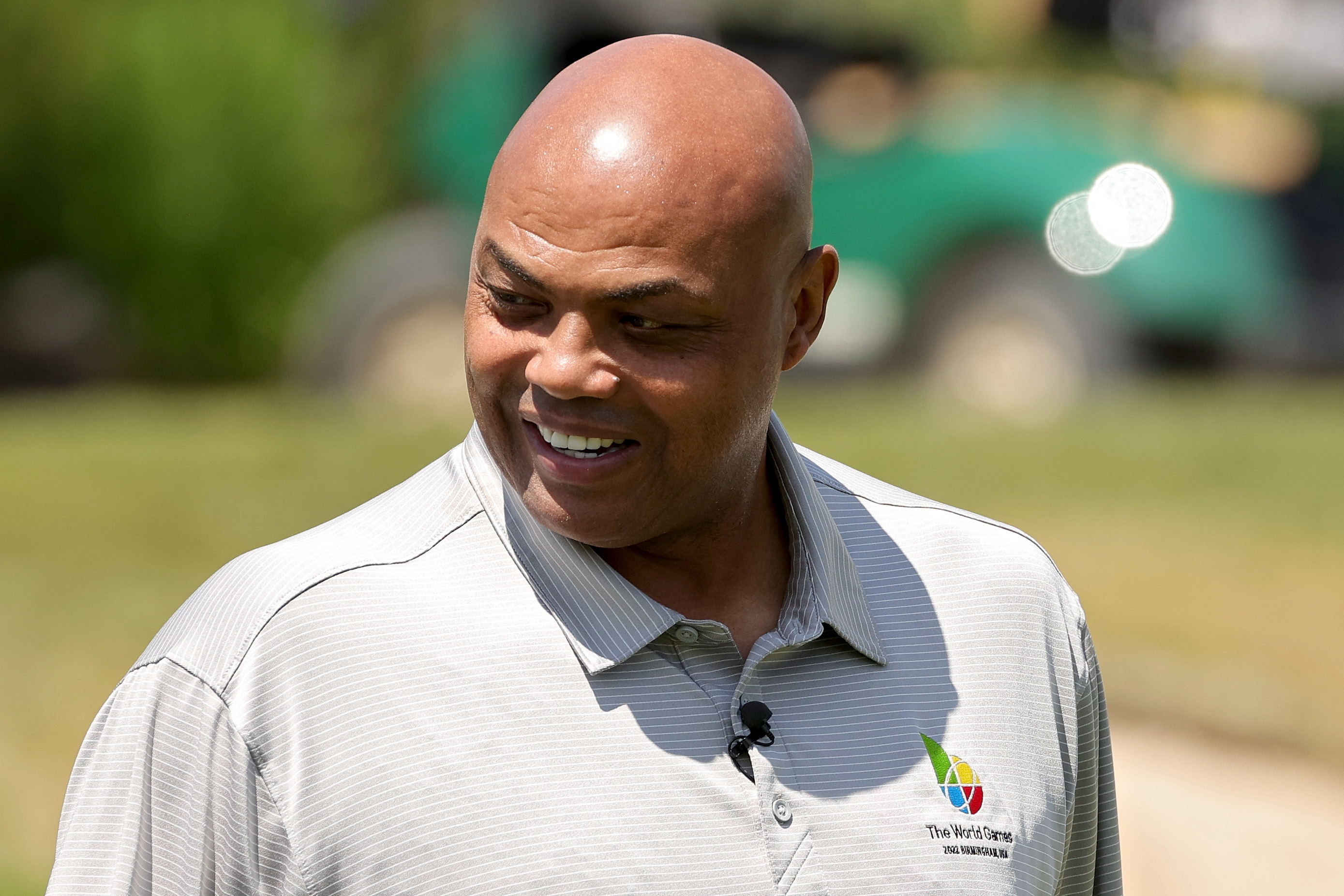 Charles Barkley coined his fake team "The Rebounders," and he found himself immediately needing a big rebound after his first draft choice.
Barkley had the distinction of making the first overall pick. In other words, Chuck had the rights to Chicago Bulls legend Michael Jordan. Only, the Round Mound of Rebound didn't call Jordan's name.
The former league MVP shockingly took Allen Iverson with the No. 1 pick, prompting Johnson to ask, "Is Michael Jordan not on your list?" Barkley responded by saying MJ was indeed on his list, but he took AI because the All-Star game is a "point guard-dominated game." But there was a problem with Chuck's logic: The fictional teams weren't meant to be assembled under the pretenses of an All-Star Game.
Johnson and Barkley's fellow panelists quickly pointed out rosters were not based upon an All-Star Game format or style of play. Barkley, initially bewildered by the clarification, began to understand how he had erred.
It's a bit curious that Barkley would choose Allen Iverson over Michael Jordan even if the teams had been selected with the notion they would be partaking in an All-Star game.
Jordan won three All-Star MVPs to Iverson's two. He became the first player to record a triple-double in an All-Star Game in 1997. Interestingly, MJ was the only player to accomplish that feat before LeBron James did so in 2011.
Perhaps the funniest part about all this is how the fictional draft imitated real life. Iverson went first overall, just as he did in the 1996 NBA Draft. Jordan, just as he did in 1984, somehow fell to the third pick.
Michael Jordan hilariously fell to the No. 3 overall pick even in a fantasy draft
Charles Barkley's ill-fated decision to draft Allen Iverson first overall gave Kevin McHale — the owner of the No. 2 pick — a golden opportunity to pick Michael Jordan. But he, too, also passed on the GOAT.
McHale named his team "The Big Green Machine," which hinted at his draft strategy. The Hall of Fame power forward exclusively took former Celtics players and thus drafted Larry Bird with the No. 2 overall pick.
That means Reggie Miller lucked into drafting Michael Jordan with the third overall selection. However, it was Barkley who afforded him that opportunity with a humorous error.
Stats courtesy of Basketball Reference.