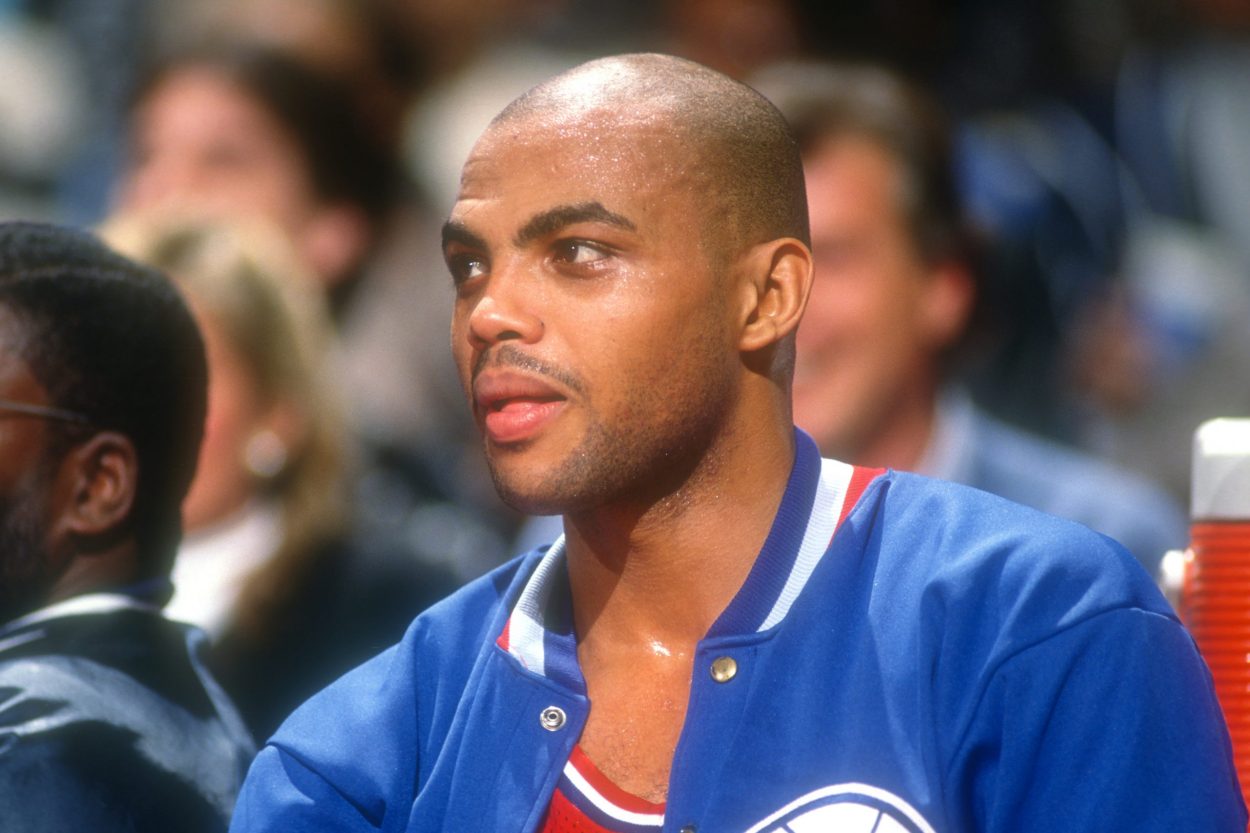 Charles Barkley Brutally Roasted Everyone in the 76ers Organization on His Way Out of Philadelphia: 'They're Not Trying to Win'
Charles Barkley has adamantly criticized Ben Simmons during his ongoing saga with the Philadelphia 76ers. Interestingly, Chuck knows what it's like to be frustrated with team management in Philly.
Charles Barkley is among the legions of NBA personnel who have criticized Ben Simmons in the wake of his ongoing saga with the Philadelphia 76ers. Yet Chuck and Simmons share some intriguing parallels as far as that organization is concerned.
Simmons' camp hasn't shied away from criticizing the 76ers organization for the past several months. Similarly, Barkley took shots at just about everyone in Philly after being traded to the Phoenix Suns in 1992, though his criticisms were rooted in something different.
The Philadelphia 76ers traded Charles Barkley to the Phoenix Suns in 1992
The Philadelphia 76ers were stuck in the mud heading into the 1992-93 season, and Charles Barkley wanted out.
The Sixers missed the playoffs during the 1991-92 campaign for just the second time since 1976. That season also marked the second straight in which Philly won fewer games than the year prior. Another disappointing season marked a boiling part for Barkley, whose relationship with management was already in the dumps.
Chuck grew increasingly frustrated with the team's decision to trade players like Moses Malone while not making a more concerted effort to retain Rick Mahorn and others during his eight seasons with the 76ers. There was also a growing distrust between him and former team governor Harold Katz. With Philly trending down and Barkley souring on the organizational structure, he asked out.
The 76ers traded Barkley to the Suns for Jeff Hornacek, Andrew Lang, and Tim Perry. He suddenly found himself on a team that had won 53 games in 1991-92.
Chuck was about to take Phoenix to another level as part of his 1992-93 NBA MVP season, during which he led the Suns to the NBA Finals. Before that, however, he had some parting shots for the 76ers organization.
Barkley ripped the 76ers on his way out the door
The Round Mound of Rebound did not hold back in his critiques of 76ers management and former players after being traded.
Barkley prickled at the notion he withheld former Sixers teammate from Armen Gilliam from reaching his full potential by (h/t the Chicago Tribune) citing the fact that Gilliam had already been traded twice before. Soon enough, he turned his attention to management.
Chuck claimed the 76ers franchise had no interest in building a competitive ballclub. He iterated that dollar signs drove their actions.
Barkley also had it out for the media, saying newspapers would misquote him and suggest he "bad-mouthed" teammates when demanding more effort. Then again, it wasn't just the local media that got on Charles. He hardly stayed away from the national limelight, given his tendency to speak his mind.
Regardless, it's interesting to compare and contrast Barkley's situation to Simmons' current predicament, though the two had very different rationales for wanting to leave Philly.
How does the Ben Simmons ordeal compare?
On the one hand, it's hard to even attempt to liken Charles Barkley's departure from Philly to Ben Simmons' current standing with the 76ers because, well, Simmons is still with the team. It remains to be seen when or if he will be traded this season.
But even when explicitly considering the nature of the trade requests, there's a pretty distinct difference in motive. Barkley wanted to leave in order to play for a winner. Simmons demanded to leave a team that had just won the most games in the Eastern Conference.
Barkley has a statue of himself outside of the team's training complex. It's unlikely Simmons receives that kind of distinction. Having said that, it's pretty humorous that Barkley once had a similar disdain for the 76ers franchise as Simmons, especially in light of Chuck's recent criticisms of the mercurial point guard.