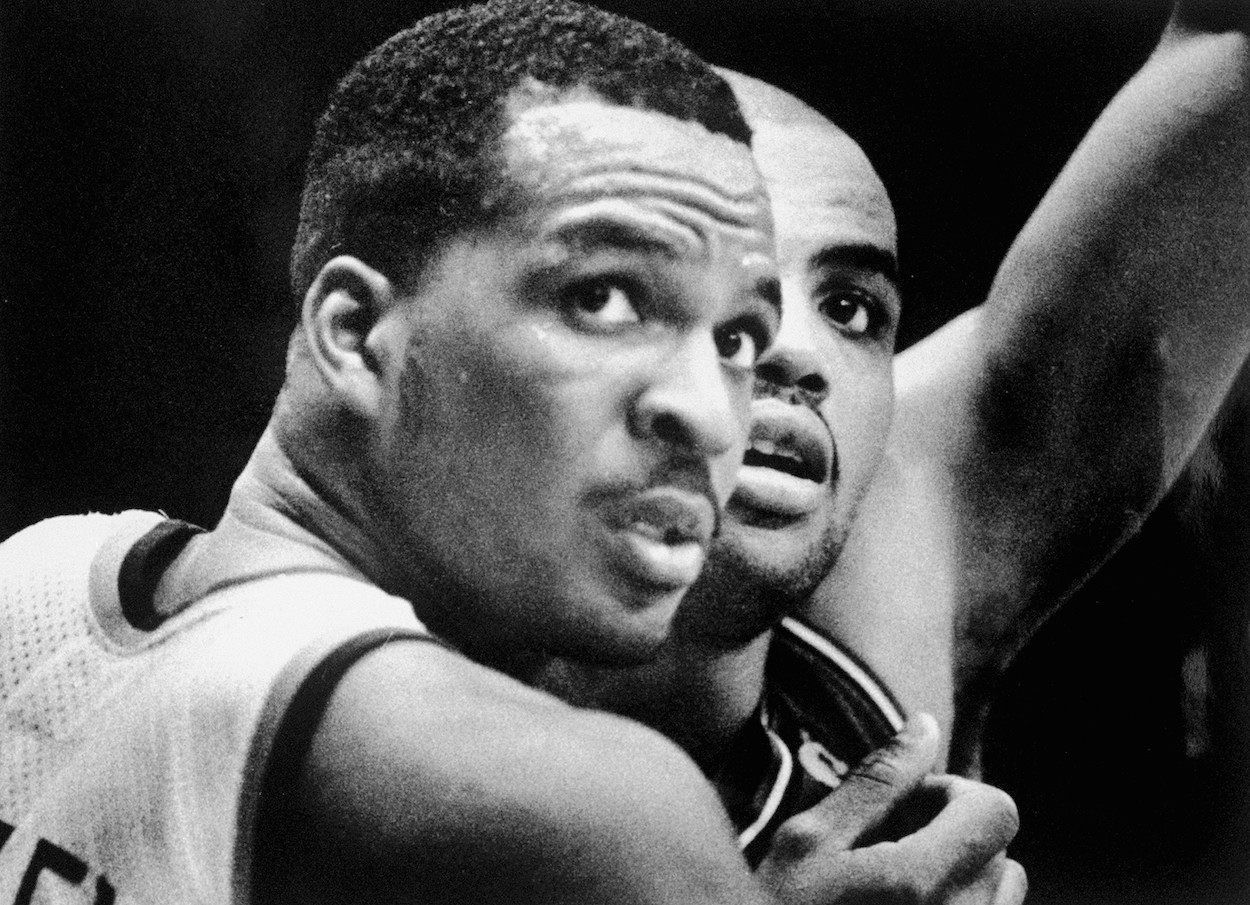 Charles Oakley Destroys Charles Barkley in New Book: 'You Act Up, You Go Stand in the Corner With One Leg in the Air'
Charles Oakley doesn't plan on inviting Charles Barkley to play a round of golf with him anytime soon, according to his new book.
Scottie Pippen set the basketball world on fire when he bashed Michael Jordan and others in his memoir, "Unguarded." Just a few months later, former NBA All-Star and Jordan's close friend, Charles Oakley, decided to get on on the action by releasing his own memoir titled "The Last Enforcer."
His main target in the book? Charles Barkley.
Charles Oakley admits he never punched Charles Barkley… but he did slap him
One of the most famous stories of Oakley during his NBA career was that he socked Barkley in the face at an NBA Players Association meeting during the 1990s. Considering Oakley's reputation as an enforcer on and off the court (hence the title of his book), the story was always believable.
But it isn't exactly true.
"I did not punch Charles Barkley," Oakley writes in his book, per the Toronto Star. "I did, however, slap the s*** out of him"
In a recent interview with GQ, Oakley explained the reasoning behind the slap.
"He's just talking too much. He's not trying to get nothin' solved," Oakley said of Barkley. "He was just talking and being in the press like he does on TNT now. He said something about the Knicks, and I took it to heart. Even though we ain't win nothin', you ain't gonna talk about the team that I rep and I'm around. I'm not having it. Barkley just kept talking and I told him, next time I see him, on point, I'm coming right up to him, and I got something for him.
Note to self: Don't anger Charles Oakley.
Oakley destroys Barkley in "The Last Enforcer"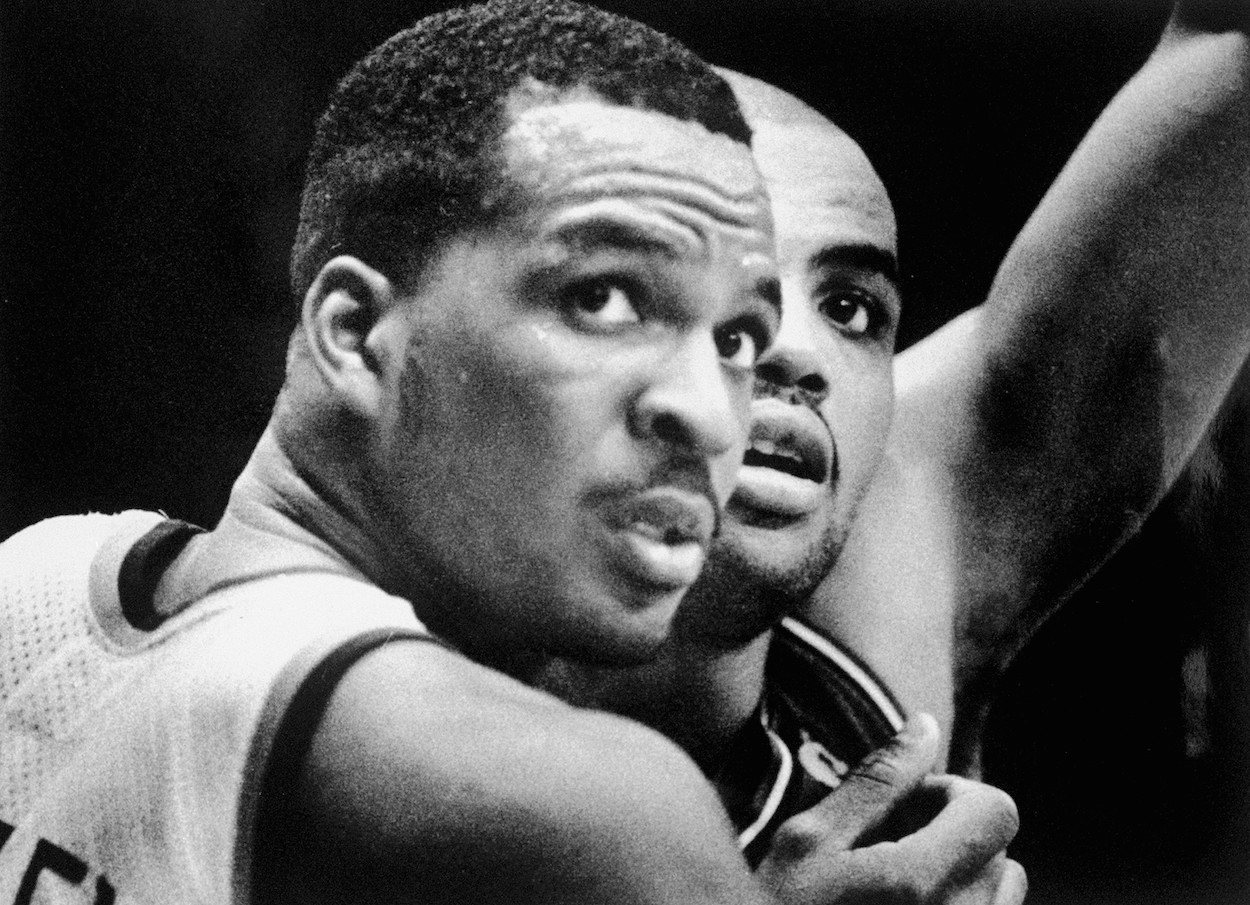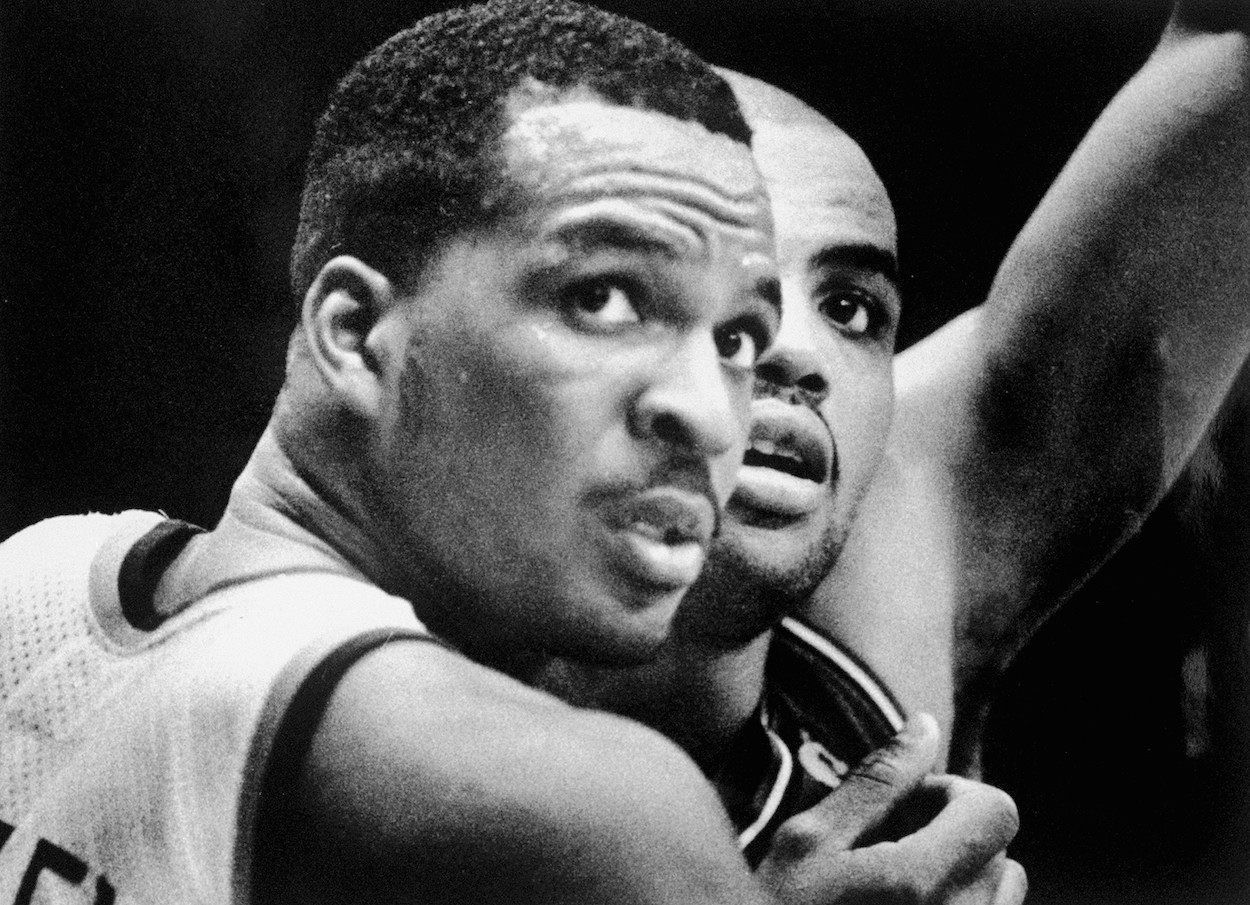 You might think that after all these years Oakley and Barkley would've made up and become friends, but that's not the case. In "The Last Enforcer," Oakley bashed his longtime rival and insinuated he has no intention of settling their beef.
"He's not close with Michael (Jordan) no more. I don't know who he's really on (good) terms with now," Oakley said of Barkley. "So I know he wants to come to the cookout and play 18 holes with us. But we're not inviting him no more. He's out. You act up, you go stand in the corner with one leg in the air …. That's Charles, in the corner of the playground by himself. You can see him, because he's kind of big."
Oakley has no time for petty rivalries anymore.
"Someone starts it. I end it."
"This is just the layup-line book"
Oakley didn't hold back on Barkley in his new memoir, but he says this is just a teaser of what's to come. His next target seems to be New York Knicks legend Patrick Ewing.
"I went easy on (Ewing). The next book I'm going all out," Oakley said. "This is just the layup-line book. Wait till the game starts."
Like Sportscasting on Facebook. Follow us on Twitter @sportscasting19.