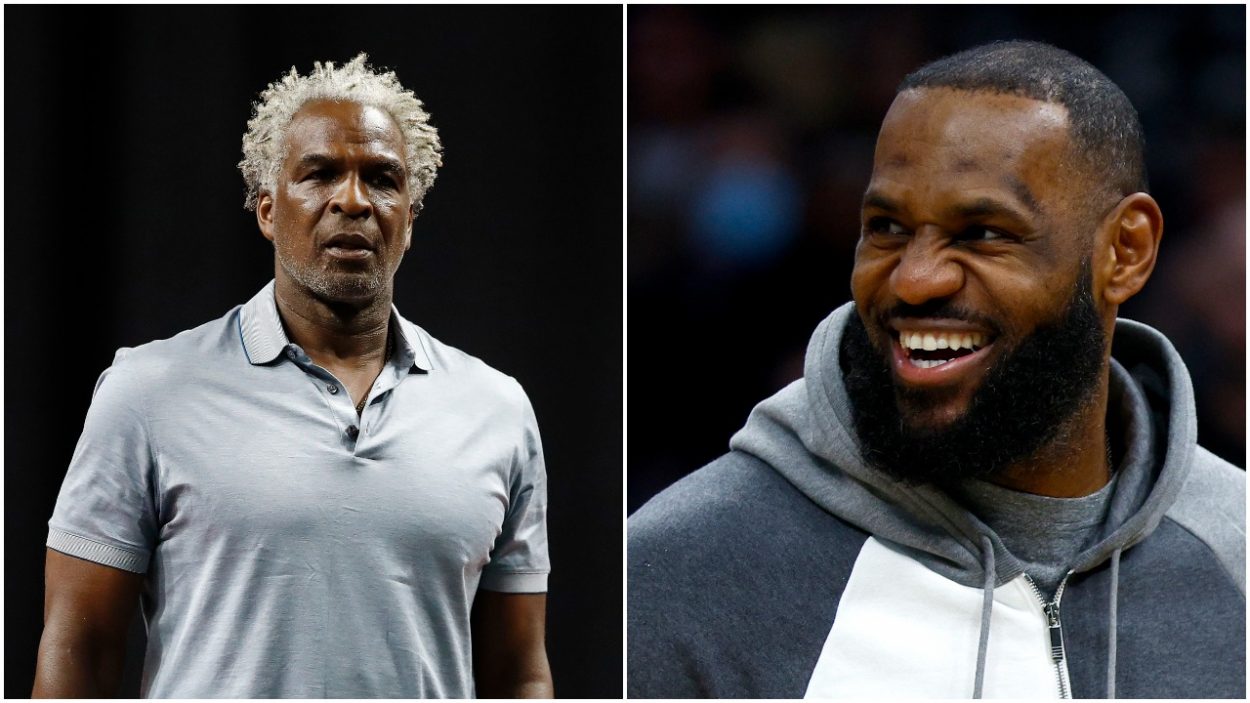 Charles Oakley Boldly Proclaims LeBron James Could Abandon the Lakers
Charles Oakley induced past events in suggesting LeBron James could leave the Los Angeles Lakers to win another championship.
Less than two years ago, the Los Angeles Lakers stood at the NBA mountaintop. Now, the Lakers' continued struggles have Charles Oakley wondering about LeBron James' future in LA.
Former Lakers forward Lamar Odom recently implored King James to exhibit Kobe Bryant-like leadership and impose his will on his teammates. Oakley offered a different take on the situation, boldly stating that LBJ might feel resigned to the current situation and prefer to leave rather than rally the troops.
Charles Oakley believes LeBron James wants to win at least one more championship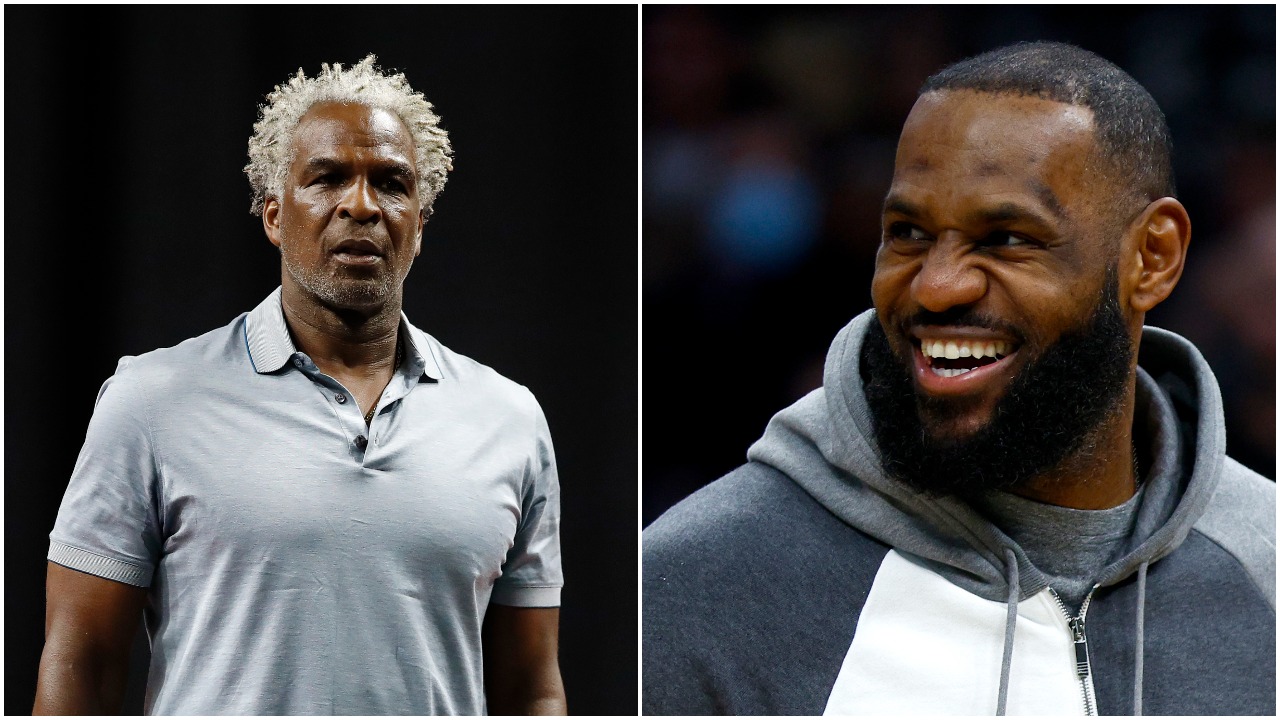 Charles Oakley feels LeBron James wants to add to his legacy before calling it a career.
Oakley appeared on SiriusXM NBA Radio's The Starting Lineup with Frank Isola to discuss the Lakers' current situation and how it impacts James' future. The former New York Knicks forward said he feels James "definitely" wants to win another title.
That statement might seem pretty straightforward. James is one of the most competitive individuals in the sport's history. Although some pundits and former players, like Isiah Thomas, already feel LBJ is the greatest basketball player ever, it's reasonable to suggest that James would want to bolster his claim to GOAT status with another ring or two.
Indeed, Oakley believes LeBron will go to any length to win another title, including abandoning the Lakers.
Oakley called on James' past to suggest he could leave the Lakers
LeBron James is not shy about following his heart and making personal decisions that he feels put him in the best position to win.
James' infamous decision to leave the Cleveland Cavaliers for the Miami Heat in 2010 spawned plenty of controversies, but it also netted LBJ the first two championships of his career. His return to the Cavs in the summer of 2014 proved an emotional choice, but the franchise had the pieces in place to end a championship drought and help James deliver on his promise to bring a title to Cleveland.
Having accomplished the ultimate goal with the Cavs, James felt wholly comfortable taking on a new challenge with one of the NBA's most storied franchises in LA. But now that LBJ brought the Lakers another championship, Oakley believes he won't hesitate to leave.
"[James] might have to leave LA to get [another championship]. I don't know if it will be Cleveland, could be somewhere else. But, you know, he left twice … he'll leave again."

–Charles Oakley, via SiriusXM NBA Radio
LeBron has attempted to exhibit optimism in light of a frustrating Lakers season. He apologized to fans in January and promised the team would improve.
Will the Lakers turn things around? Or is James bound for greener pastures?
A long road ahead
In spite of his prediction that LeBron James could leave, Oakley also believes the Lakers can still contend.
Oakley said LA should benefit from improved health. He also called on the Lakers to make defensive improvements and potentially commit to playing big, much as the Cavaliers currently do with their two-man frontcourt of Evan Mobley and Jarrett Allen. Oakley's sentiments are shared by Shaquille O'Neal, who recently stated that the regular season is somewhat inconsequential to the Lakers and that they just need to eventually build momentum for the playoffs.
But gathering steam is proving immensely difficult for LA.
A knee injury sidelined James almost immediately after Anthony Davis returned to the rotation. There's no current timetable for return, as the Lakers are merely hoping the swelling subsides.
Moreover, questions remain about Russell Westbrook's fit with the current roster. After showing signs of breaking out in November, Westbrook's true shooting plummeted to 48.9% in January, and he posted his worst single-month split in net rating (-14). Despite Westbrook's struggles, however, the Lakers are reportedly hesitant to include their 2027 first-round pick in order to move off his salary.
The Lakers face an uphill battle as they try to stay in playoff position and find ways to resuscitate their contender status. But Oakley wonders whether James is willing to make the climb at this stage in his career.
Perhaps LeBron James resolves to end his playing career elsewhere if the Lakers cannot recover.
Stats courtesy of Basketball Reference.