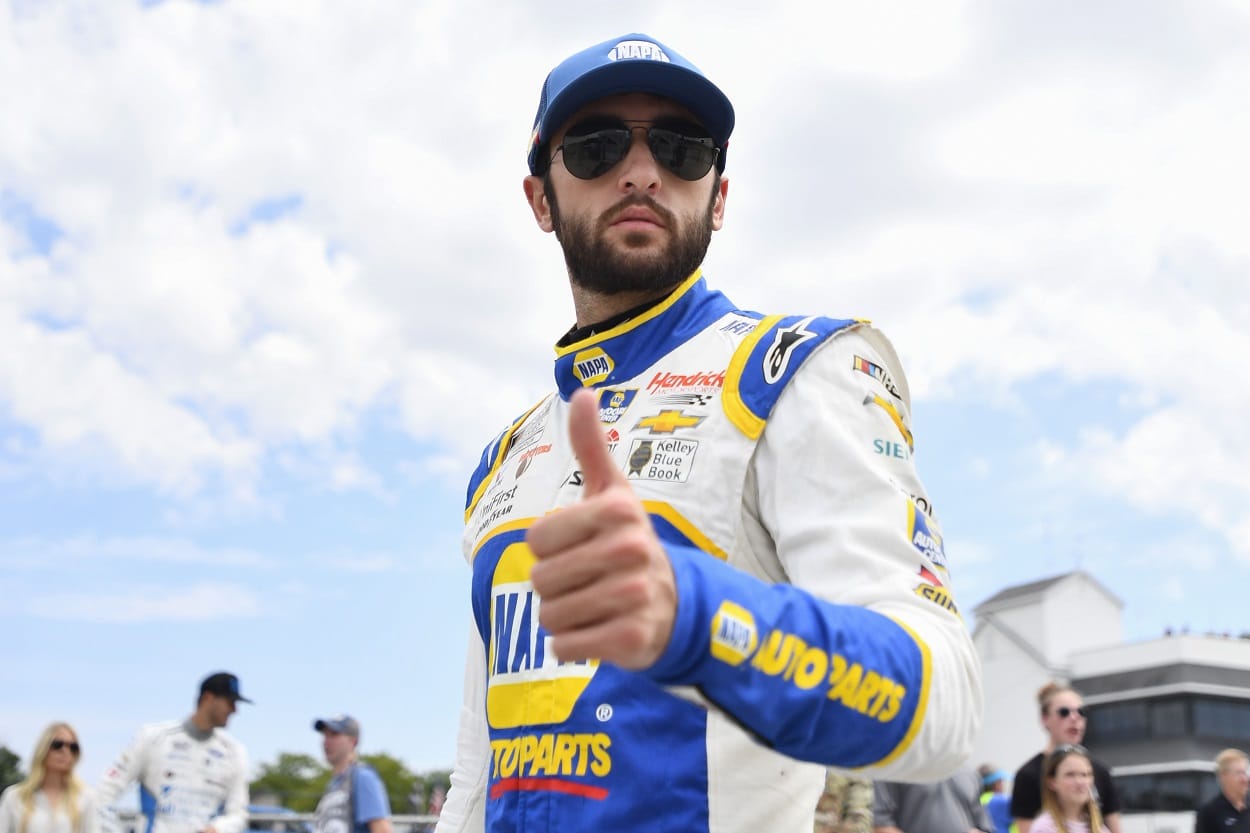 Chase Elliott Hitting a Stride Similar to What Kyle Larson Did a Year Ago on the Way to Winning the NASCAR Cup Series Title
Chase Elliott is hitting his stride at the right time in the 2022 NASCAR Cup Series season.
Chase Elliott finished second in Sunday's NASCAR Cup Series race at Road America in Lake Elkhart, but the 26-year-old driver of the No. 9 Chevrolet has himself set up for a title run that could be quite similar to what his Hendrick Motorsports teammate Kyle Larson accomplished a year ago.
Elliott has led the NASCAR Cup Series points standings since the fifth race of the year, but consistency has plagued the No. 9 team, as has been the case for much of the Cup Series garage.
Chase Elliott hit a rough patch but could now go on a Kyle Larson-like run
Elliott had a five-race streak of top-10 finishes from April at Martinsville Speedway through the first week of May at Darlington Raceway but then hit a three-race stretch in which he did not finish inside the top 20.
He rebounded with an eighth-place finish at Sonoma Raceway and his second win of the season a week later at Nashville Superspeedway before the runner-up result at Road America.
The Cup Series is now halfway through the 2022 campaign, and the hottest driver on the circuit is an HMS driver who won at Nashville.
Larson won the Music City race in 2021 as part of a summer stretch that vaulted him to the top of the Cup Series standings and ultimately his first career championship.
The Nashville win was the third race victory in a row for Larson last year and sixth consecutive finish of first or second. Elliott's recent run isn't at that level, but he does look poised to potentially take off and win several more races before the regular season ends in late August at Daytona International Speedway.
Larson had 12 top-10 finishes halfway through the 2021 season, and Elliott has the same number this year. Larson also sat atop the NASCAR Playoffs grid with eight races left before the NASCAR Playoffs, and Elliott is in the same position this year despite two fewer victories.
Next Gen car has made dominance more difficult this season
An added obstacle Elliott has had to face this season is the new Next Gen car model NASCAR introduced this season. The Next Gen car uses parts from a single supplier rather than teams being able to develop their own parts. That has helped produce more parity in the sport through the first half of the season. 
Perhaps Elliott will be the driver to break through and separate himself from the field as Larson did during the summer of 2021.
Both drivers experienced rough patches early. Larson had a three-race stretch in the spring of 2021 when he did not finish higher than 18th, but he then posted top-10s in 10 of the following 12 events.
A run similar to that would carry Elliott through the first week of the playoffs at Darlington Raceway and establish him as the clear championship favorite. It's a tall task, but not out of the question.
The remaining Cup Series schedule sets up well for Elliott and the No. 9 team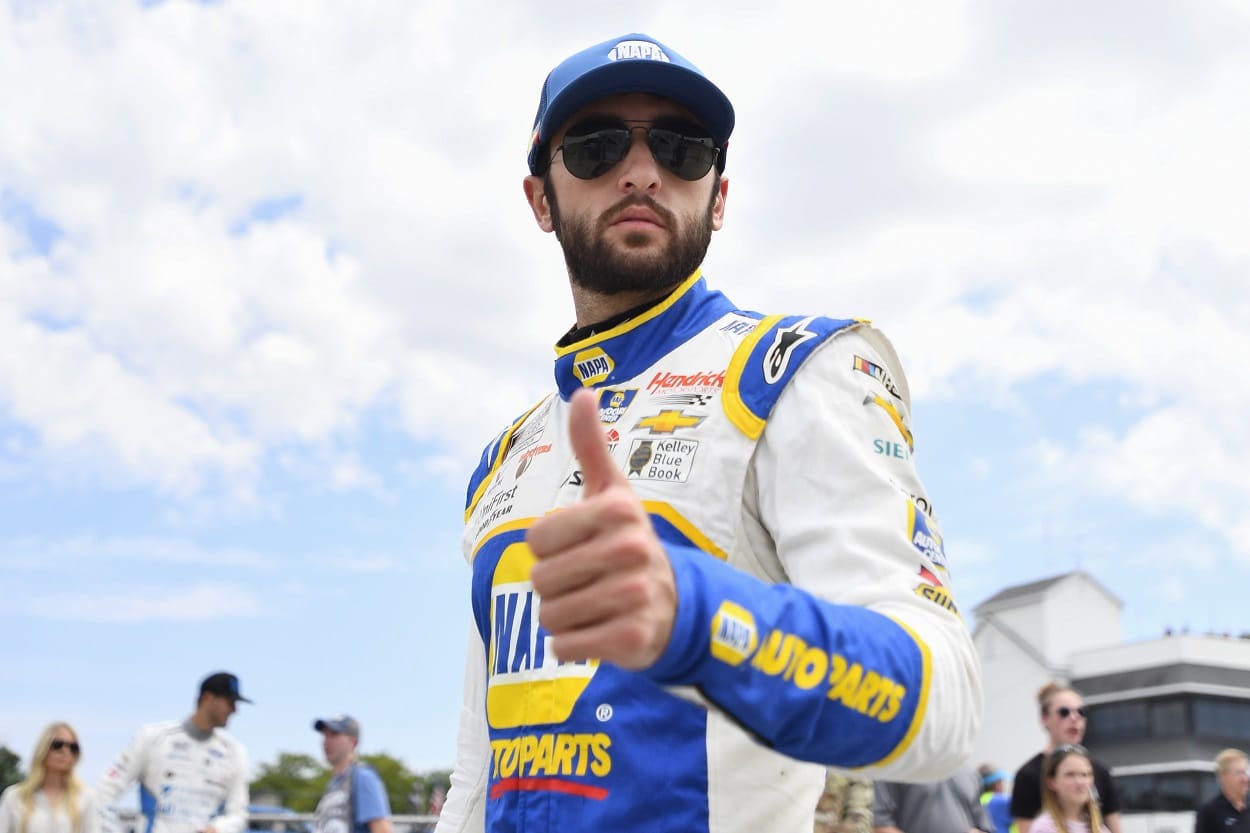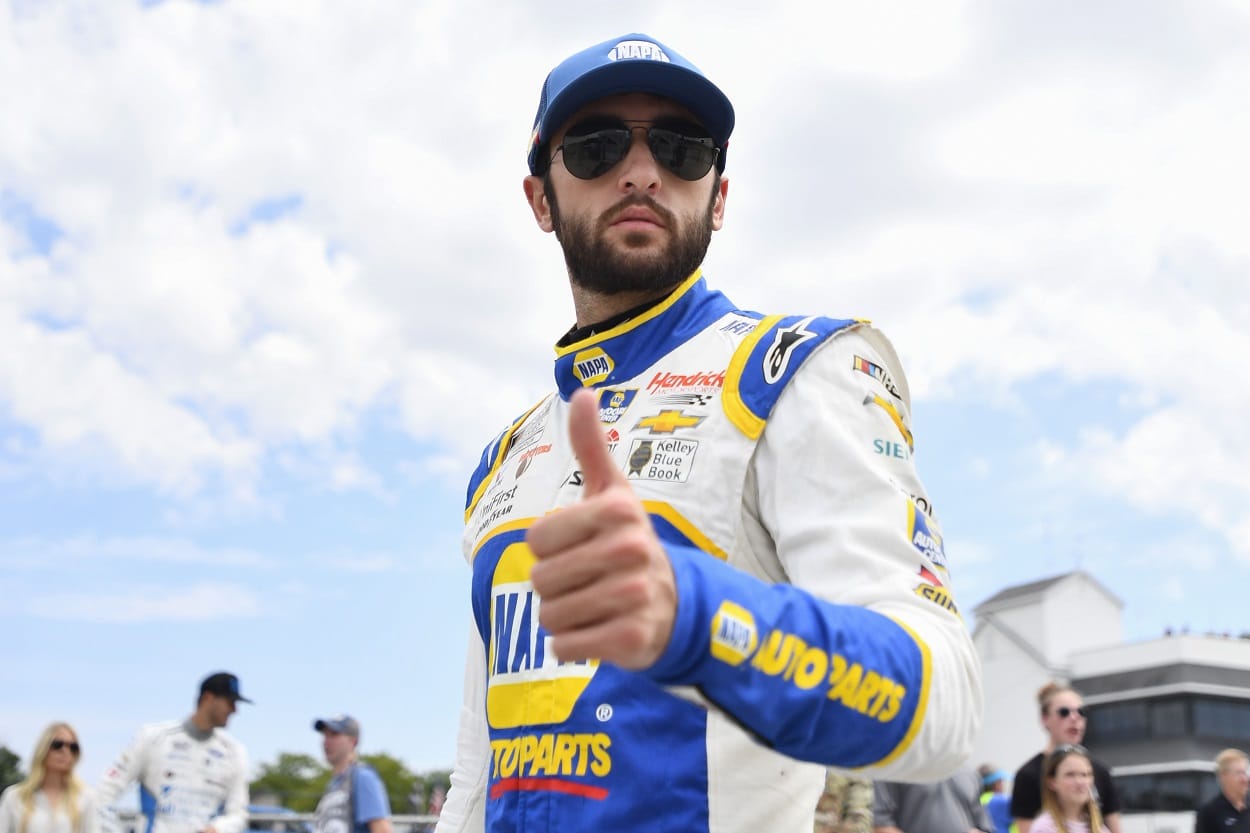 Up next is a superspeedway-style race at Atlanta Motor Speedway, where Elliott finished sixth in March. He also gets two more road-course races with the Indianapolis Motor Speedway road course and Watkins Glen International, along with the 2.0-mile oval of Michigan International Speedway, which is his best oval track in terms of average finishing position. He averages a 7.7 finish and has posted a top-10 result in 10 of his 11 trips to that track.
New Hampshire Motor Speedway and Pocono Raceway could be more of a challenge for Elliott, with nine top-10s in 20 races combined at those facilities. But Larson also had a pair of poor results during his run in 2021. He was 16th at Road America and 18th a week later at Atlanta.
Every driver is going to have some duds sprinkled throughout their season. That is the nature of Cup Series racing, especially with the new variable of the Next Gen car. In fact, Elliott has better numbers at this point in the season than he did halfway through his first championship season of 2020.
He had only nine top-10s midway through 2020 with one win, two pole awards, and more than 100 fewer laps led. He also ranked fifth in the points standings and didn't really get hot until the second round of the playoffs. Even then, he had to win the semifinal race at Martinsville to qualify for the Championship 4 at Phoenix Raceway.
The new car might keep Elliott or any other driver from dominating the second half of the season. Still, if any team is going to replicate the journey Larson took to his first title in 2021, it just might be Elliott and the team across the shop from the defending champs with the No. 5 car at HMS.
Stats courtesy of Racing Reference
Like Sportscasting on Facebook. Follow us on Twitter @sportscasting19 and subscribe to our YouTube channel.