Chase Koepka Is Ready to Build His Own Legacy in the Golf World
Brooks Koepka is obviously one of the greatest golfers of the last five years. He's won seven times on the PGA Tour, including four major championships, and hasn't dropped out of the top five in the world ranking since his second consecutive U.S. Open win in 2018, holding the No. 1 spot on a couple of occasions. But he didn't get to that point overnight. After his collegiate career at Florida State, he spent time on the Challenge Tour and then the European Tour before making his way back to the U.S., the very same path Chase Koepka has taken.
Yes, for those unaware, there is another Koepka out there in the golf world and while he may not have yet matched the success of big (and we do mean big) brother, Chase Koepka is continuing to work to build his own legacy, a journey that continues this week at the Travelers Championship.
Chase Koepka had a stellar college career at USF
Four years younger than the current fourth-ranked player in the world, Chase Koepka enrolled at the University of South Florida in 2012 and made an immediate impact for the Bulls. He carded six top-10 finishes, including a runner-up finish at the Big East Championship, and was named the conference's Freshman of the Year.
His sophomore season, he won two events and was ranked 12th in national scoring rating, setting a USF record with 21 rounds of par or better. Koepka was named a GCA Third-Team All-American for his efforts. In his junior season, he won for the third time and led the Bulls to the NCAA Championships, a feat duplicated his senior, marking the first time in history that USF had gone to the NCAA Championships in consecutive years. He won his fourth title that year, a school record, and graduated with a marketing degree in the spring of 2016.
His professional career has been up and down
Chase Koepka turned pro in June 2016 and played the majority of his golf that year on the Challenge Tour. He also played in three events on the European Tour in 2016, his best finish a T-19 at the Czech Masters. In 2017, he finished in the top five on five occasions on the Challenge Tour, including two runner-up finishes, and ended the season in ninth on the money list, earning him a spot on the European Tour in 2018.
He began 2018 with a T-7 finish at the BMW SA Open in South Africa, a finish that vaulted him into the top 300 in the Official World Golf Ranking for the first time at No. 275. Unfortunately, that would be the high point. Chase Koepka missed the cut in 18 of his next 27 starts and lost his status. He rejoined the Challenge Tour in 2019 but made just three cuts in 12 starts. He began taking sponsor exemptions on the PGA Tour and finished 67th at the Shriners Hospitals for Children Open and then tied for 46th at the CJ Cup in South Korea to close out his year.
Chase Koepka's dream is to join his brother on the PGA Tour and he's now focusing on playing events in the U.S. He earned conditional status on the Korn Ferry Tour last December and hopes the move back to South Florida will help him regain his focus. He played just two tournaments before the golf world shut down in March due to COVID-19 but has a big chance to show the world what he can do this week at TPC River Highlands.
Chase Koepka qualified for the Travelers Championship with big bro cheering him on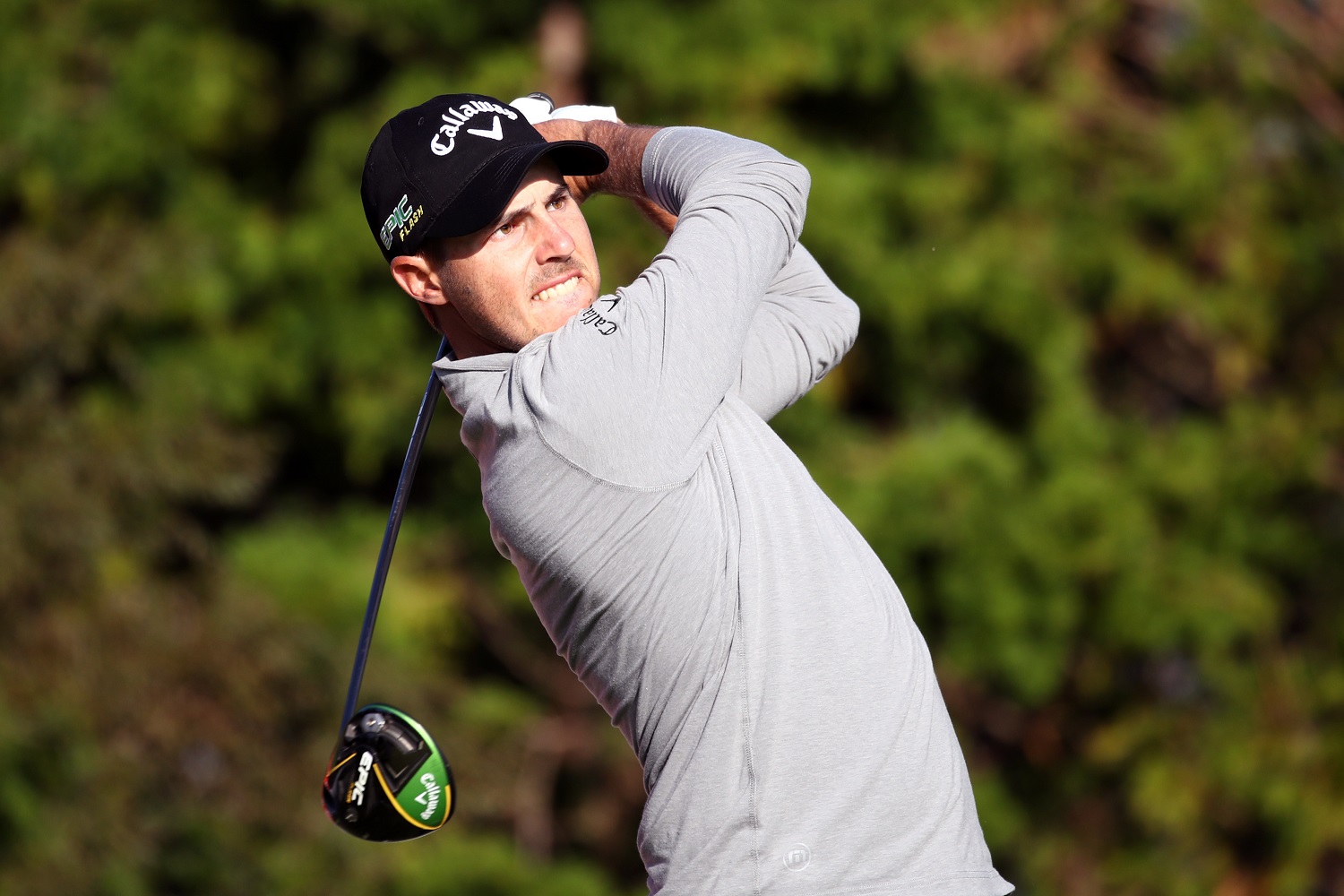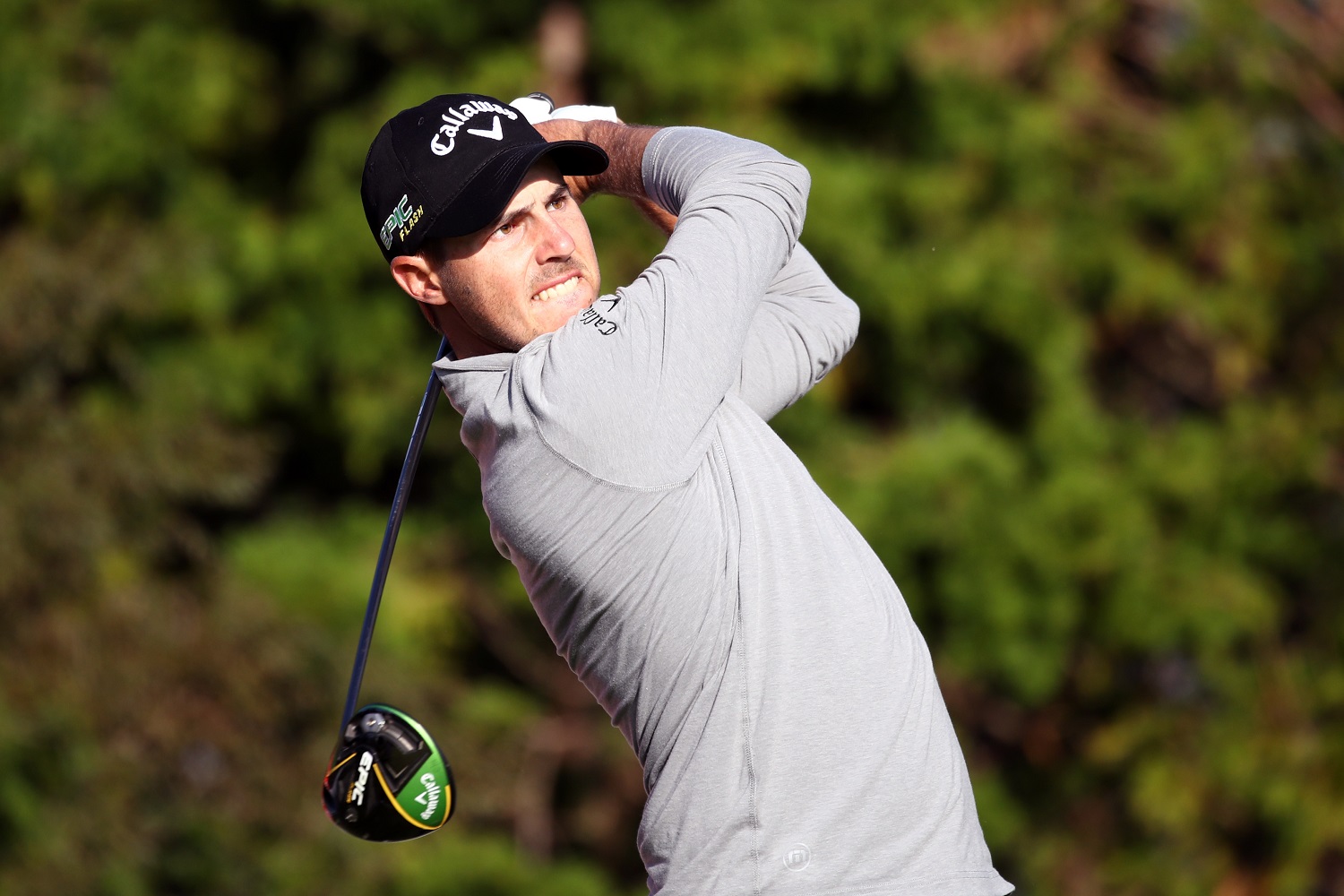 Monday qualifiers on the PGA Tour have never been tougher. With the usual four spots currently cut down to two, Chase Koepka knew he had a tough road ahead of him as he attempted to qualify for this week's Travelers Championship. With big brother Brooks in attendance, Koepka got himself into the field after emerging from a 5-for-2 playoff after shooting a 5-under round of 67 at TPC River Highlands. Chase knows that he's going to have a rough year that will be full of Monday qualifiers on both the PGA Tour and the Korn Ferry Tour, while also spending time on the mini-tours, but he's ready for the challenge and certainly ready for this week, as he told PGATour.com.
"It's pretty much play as well as I can and see where the chips fall. Play well and see where we stand on Sunday. I can't look too far ahead. I am going to try to get as many FedExCup points as I can. If I can finish in the top 10 and get into the next week, that would be a huge bonus. All I wanted to do this year is play as many tournaments as I can and just get better. This week's event just happens to be a Tour event and is a huge opportunity for me."

Chase Koepka
Chase Koepka will begin his latest journey at 8:45 a.m. Eastern on Thursday morning at the Travelers Championship. He'll tee off on the 10th hole alongside Hank Lebioda and Joseph Bramlett.
UPDATE: Brooks Koepka has withdrawn from the Travelers Championship after his caddie tested positive for COVID-19. Koepka himself has not tested positive but is withdrawing as a precautionary measure. Chase Koepka has obviously been around his brother this week at the qualifier and in practice rounds. As of this writing, Chase has not yet withdrawn.
LATEST UPDATE: Chase Koepka has now also officially withdrawn from the Travelers Championship.