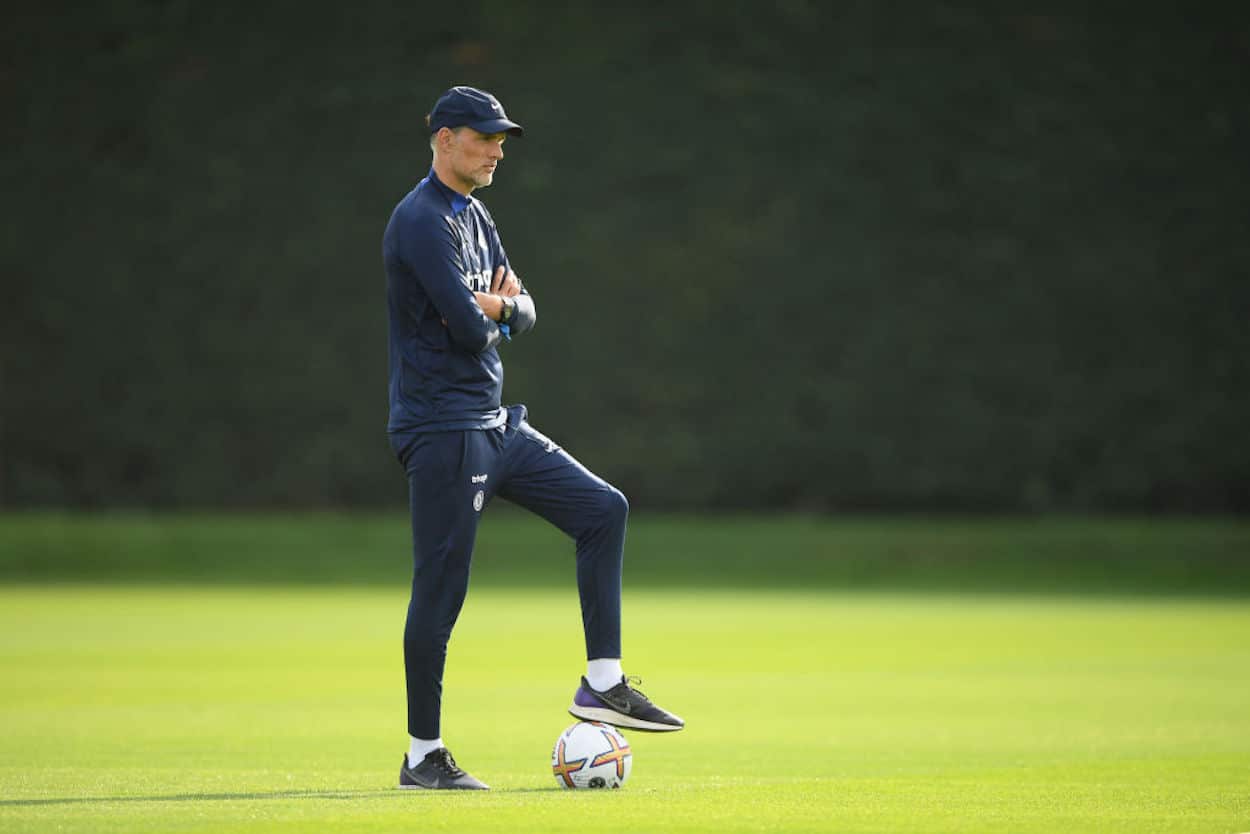 Chelsea's $310 Million Transfer Window Looks Like an Even Bigger Gamble After Thomas Tuchel's Sacking
What happens when you give a manager the players he wants and sack him less than a week later? Chelsea is about to find out.
In sports (and life), almost everything is a balance between risk and reward. That's especially true during the soccer transfer window. While no club wants to be completely left behind, buying new players is a gamble. Chelsea, it seems, could be learning that the hard way.
During the summer window, the Blues and new owner Todd Boehly spent an incredible $310 million on players, which was the largest sum in Europe. Now, less than a week later, manager Thomas Tuchel has been shown the door.
Could that decision save Chelsea's campaign? Yes, but it could also mean the club took a flamethrower to their finances.
Chelsea gave Thomas Tuchel what he wanted, then fired him
Last season, Chelsea wavered a bit but still showed enough to finish in third place. That reality, combined with the arrival of a new owner, set the stage for a free-spending summer. In theory, it was time to give the manager the tools he needed to keep the club among the elite.
Romelu Lukaku, after another tough spell at Stamford Bridge, returned to Italy. Raheem Sterling arrived to join the forward line and, in order to help Tuchel play his preferred formation, defenders Marc Cucurella, Kalidou Koulibaly, and Wesley Fofana came to London. Then, as the transfer window closed, the club hammered out a deal for Pierre-Emerick Aubameyang, who the manager knew from his time in Germany.
Those purchases didn't do much to steady the ship, though. Chelsea narrowly beat West Ham after the transfer window closed, albeit with a controversial call preventing a tying goal. Then, in the Champions League, they lost a bleak 1-0 meeting with Dinamo Zagreb.
After that match, Tuchel lost his job. While David Ornstein of The Athletic reported that the decision wasn't related to the defeat, the match did sum up the issues with Chelsea as of late. The London club started slowly, failed to turn their possession numbers into any meaningful threat, and, at the risk of connecting aesthetics to performance, simply looked bleak.
With Tuchel gone, Chelsea have a $300 million elephant in the squad
At this point, it's impossible to really assess the decision to fire Tuchel. While there are legitimate questions about Chelsea's options — which world-class manager will leave their current job this early in the season? — we don't know what was going on in the dressing room. If the German had lost his players, which performances certainly suggest could be possible, there's no reason to persevere.
With that being said, though, there's still a $300 million elephant in the room: Chelsea's summer arrivals.
Although good players will be welcomed by any manager, it's easy to look at the Blues' squad and see pieces that were clearly picked out for Tuchel's system. Purchasing Wesley Fofana and Kalidou Koulibaly, for example, was intended to bolster the 3-4-3 formation. Can both men play in a back four? Probably, but if that's the case, Chelsea would have been better off buying a midfielder rather than chasing Fofana all summer.
The same can be said for Marc Cucurella. While the Spaniard has proven to be an effective player, he shone playing as either a left wingback or an overlapping winger in a three-at-the-back formation. If Chelsea's new boss wants to play a more standard 4-2-3-1, where will the $71-million man fit? Does he get shoehorned into the lineup? Or does he rot on the bench?
And then there's Pierre-Emerick Aubameyang, who came to Chelsea almost exclusively because of his relationship with Tuchel. As we saw during the end of his time with Arsenal, the Gabonese striker is a player with a very specific skill set. He'll get chances in the box but can't really link play or provide much support in the build-up. If a manager arrives and demands that of his center forward does more than score, Chelsea will be back to square one.
During the summer, new owner and interim sporting director Todd Boehly seemed to simply throw money at his problems. Now, it appears that those problems have already returned with a vengeance. Can he buy his way out of this sticky situation and land a manager who won't need to burn the entire depth chart (like Graham Potter)? Or will the Blues be stuck with a new boss, $300 million of spare parts, and a long wait until the January transfer window?
At this point, only time will tell.
Transfer fees courtesy of Transfermarkt and accurate as of 9/7/2022.