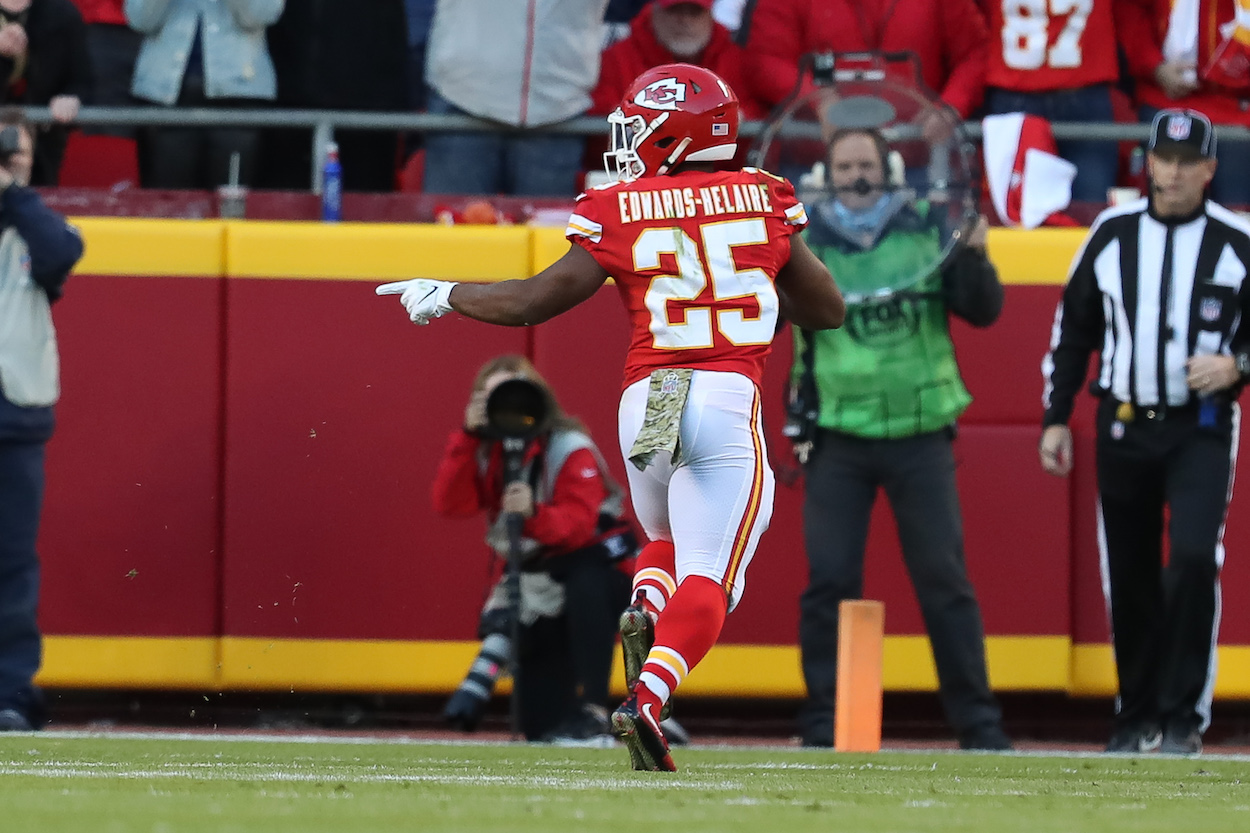 Chiefs RB Clyde Edwards-Helaire Is Missing More Than $10,000 From His Bank Account Because of a Harmless Gesture
Clyde Edwards-Helaire won't be pointing at any more defensive players after getting hit with a $10,300 fine by the NFL.
The NFL is cracking down on taunting this season, and the league isn't hesitating to fine players who break the rules. Kansas City Chiefs running back Clyde Edwards-Helaire got a taste of that crackdown this weekend when the NFL slapped him with a $10,300 fine for simply pointing at a Dallas Cowboys linebacker on his way into the end zone last Sunday.
Yeah, these rules need to change.
Clyde Edwards-Helaire was called for a soft taunting penalty against the Cowboys
Last Sunday, the Chiefs made easy work of the Cowboys by defeating the NFC East leaders, 19-9. Steve Spagnuolo's improved defense held Dak Prescott and the high-powered Cowboys offense out of the end zone in the impressive performance.
Early in the second quarter of the game, Edwards-Helaire took an option pitch around the right side for a walk-in touchdown run. The second-year running back decided to have some fun on his way across the goal line by pointing at Cowboys linebacker Luke Gifford. There was no malicious intent in the point. It was simply a harmless gesture from a guy who likes to have fun on the football field.
But the referees still threw a flag and hit Edwards-Helaire with a 15-year taunting penalty.
For pointing.
After the game, Edwards-Helaire said he was just "showing my personality, being me and playing football."
This season, the NFL is mistaking showing personality for taunting, and it's costing players tens of thousands.
Edwards-Helaire is missing more than $10,000 from his bank account because of the point
As if the 15-yard penalty wasn't enough, the NFL decided on Saturday to fine Edwards-Helaire $10,300 for his incredibly dangerous and disrespectful point. I mean, someone could've gotten seriously hurt. Edwards-Helaire got off easy with just a $10,000 fine.
In all seriousness, the NFL is taking these taunting penalties too far this year. Edwards-Helaire wasn't trying to show anyone up or start a fight. It was simply a spur-of-the-moment gesture with no other intent but to have fun while scoring a touchdown.
But in the NFL these days, you aren't allowed to have any fun. So, Edwards-Helaire is now down $10,300 for trying to have too much.
Not a huge hit to CEH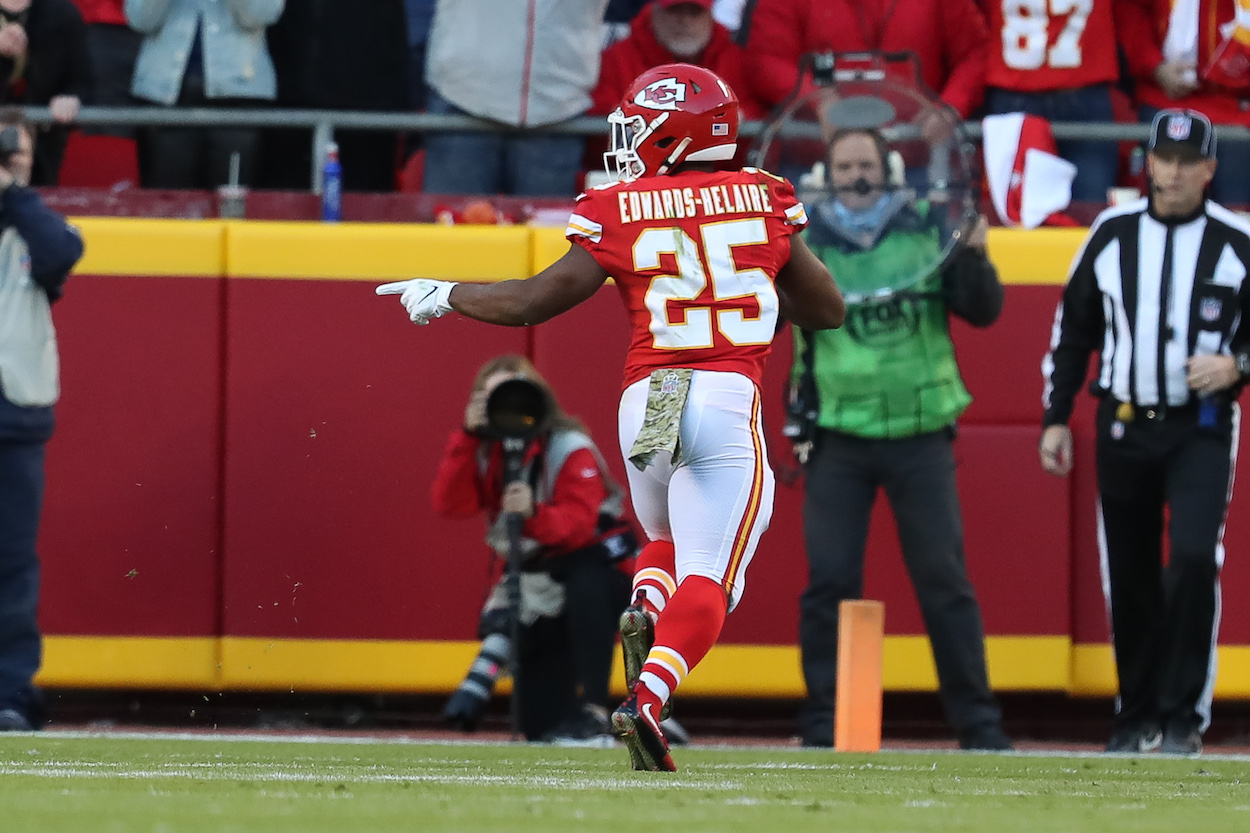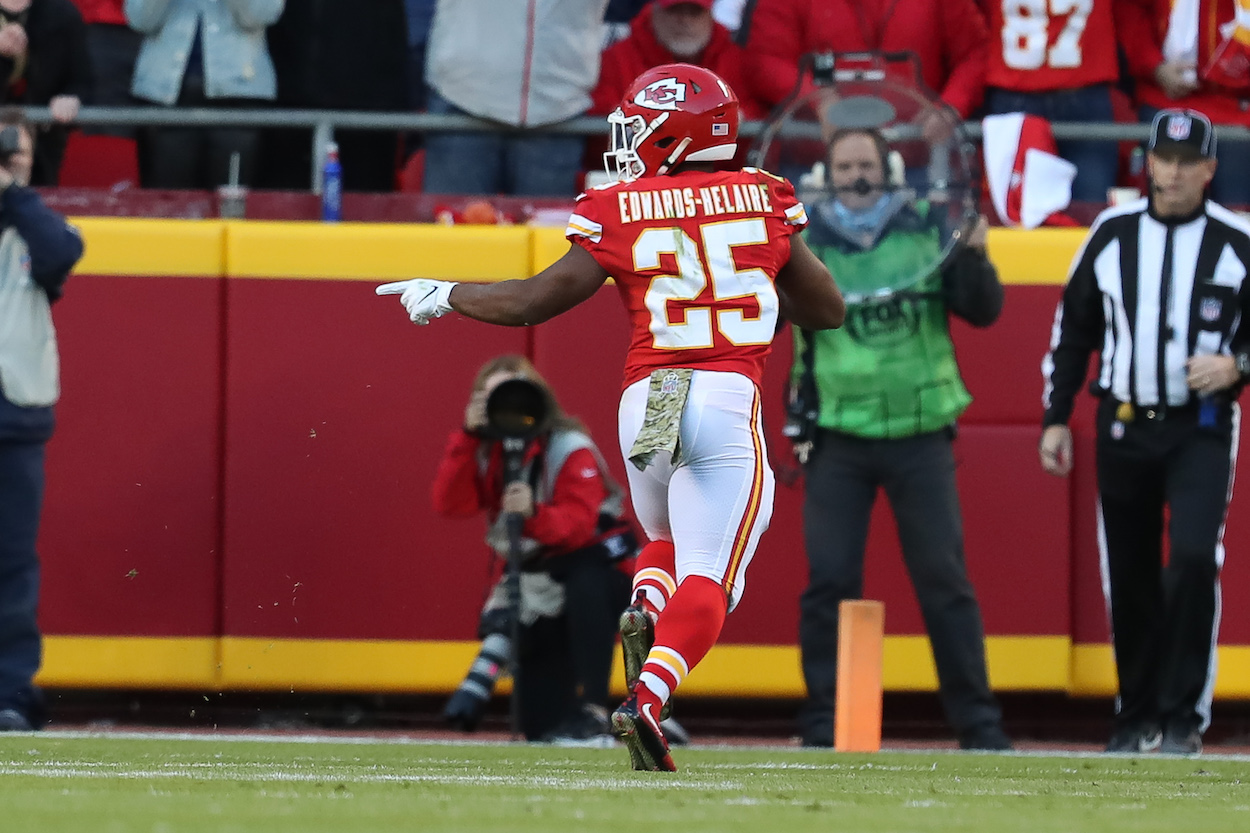 For most of us, a $10,300 fine would be devastating. But for Edwards-Helaire, he won't be too worked up about the blow to his bank account. The LSU product will earn more than $1.1 million in salary alone this season. He's due more than $10.8 million in salary over the first four years of his rookie contract.
The fine won't hurt Edwards-Helaire too much, but he didn't deserve it in the first place.
Like Sportscasting on Facebook. Follow us on Twitter @sportscasting19.