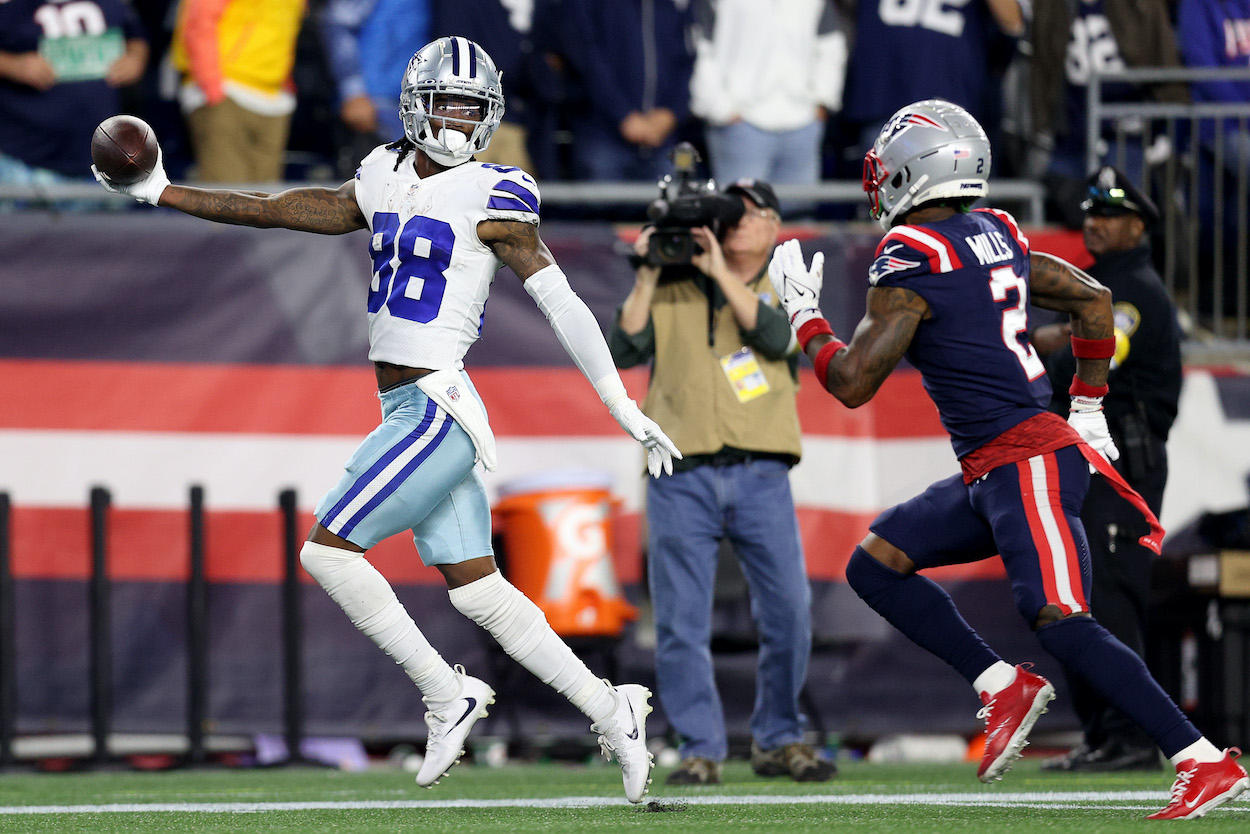 Cowboys WR CeeDee Lamb Is Missing $10,300 From His Bank Account Thanks to a Simple Wave Goodbye
A simple hand motion just cost star Cowboys WR CeeDee Lamb $10,300.
Dallas Cowboys wide receiver CeeDee Lamb likes to have some fun on the football field, but he just learned the hard way that sometimes that fun comes at a cost.
After catching the game-winning touchdown last Sunday in overtime against the New England Patriots, Lamb waved goodbye to cornerback Jalen Mills in a simple, yet brilliant display of disrespect. But little did Lamb know at the time, that harmless hand gesture would wind up costing him more than $10,000.
CeeDee Lamb waves goodbye to Jalen Mills and the Patriots
Week 6 was a largely uneventful slate of NFL games in which eight teams won by double digits. In the four afternoon games, three were dominated by one side, and the final results were never really in doubt.
But the wild battle between the Cowboys and Patriots in Foxboro made up for all those duds.
After a flurry of jaw-dropping touchdowns late in the fourth quarter, Dallas and New England went to overtime tied at 29 apiece. The Patriots got the ball first but couldn't get into field goal range, so they settled for a punt. That turned out to be a costly mistake.
On their first drive in OT, the Cowboys went right down the field and worked their way into field goal range with four minutes remaining in the period. But they wouldn't even need their kicker, as Dak Prescott connected with Lamb for a 35-yard touchdown strike to end the game in walk-off fashion.
Lamb showboated his way into the end zone on the play, so Mills gave him a late shove to the ground to try and teach him a lesson. But Lamb hopped right back to his feet, smiled as wide as he could, and waved goodbye to Mills right in his face.
Just as his showboating caught the eye of Mills, Lamb's simple wave caught the attention of a much more important set of eyes, too: Roger Goodell's.
CeeDee Lamb is missing $10,300 from his bank account thanks to the wave
Football is an emotional sport. When Lamb scored a game-winning touchdown to send his team to 5-1 going into a bye week, he understandably wanted to celebrate.
But that celebration just cost him a pretty penny.
On Saturday, the NFL fined Lamb $10,300 for waving goodbye to Mills after the final play last week, per Tom Pelissero of NFL Network. The league deemed Lamb's gesture as unsportsmanlike conduct, but he wasn't flagged during the game because it occurred after the final whistle.
Ten grand would be a doozy of a fine for us normal folk, but Lamb won't be too worked up about it.
A drop in the $1.2 million bucket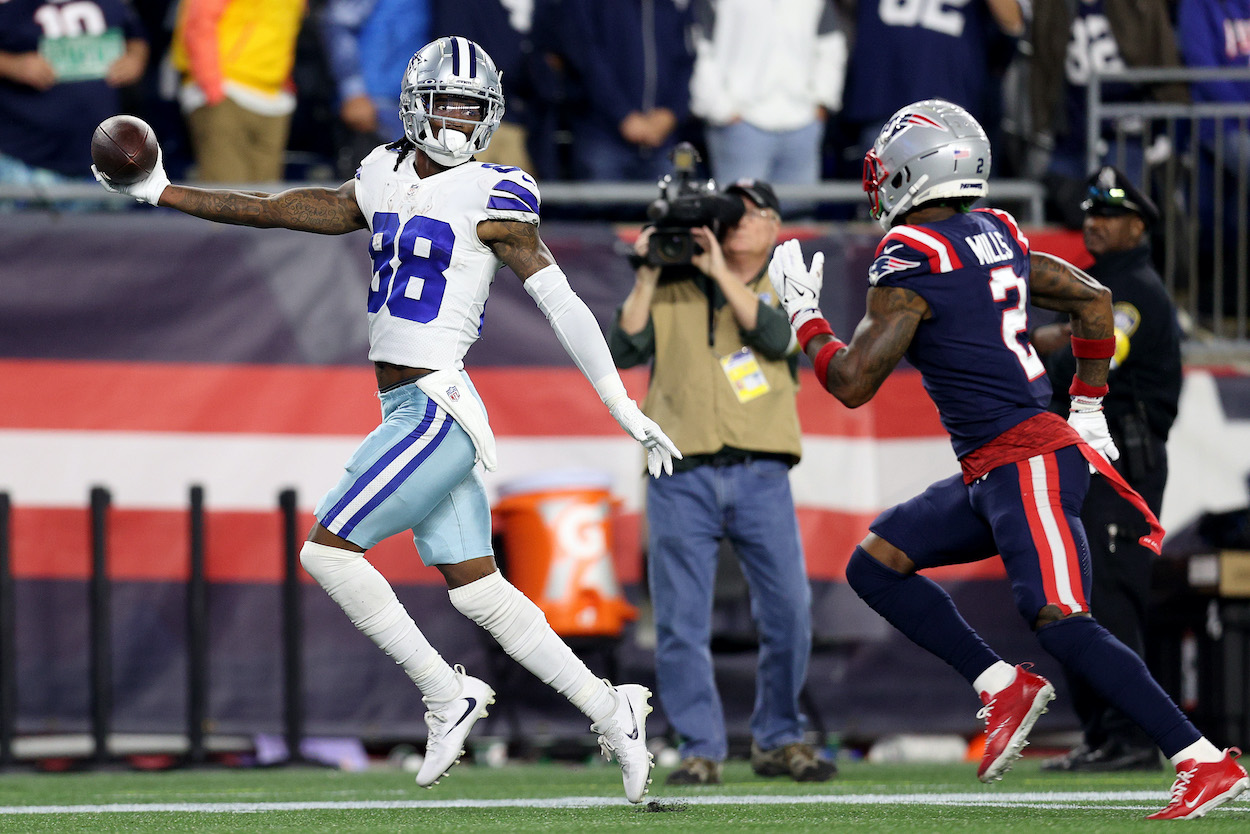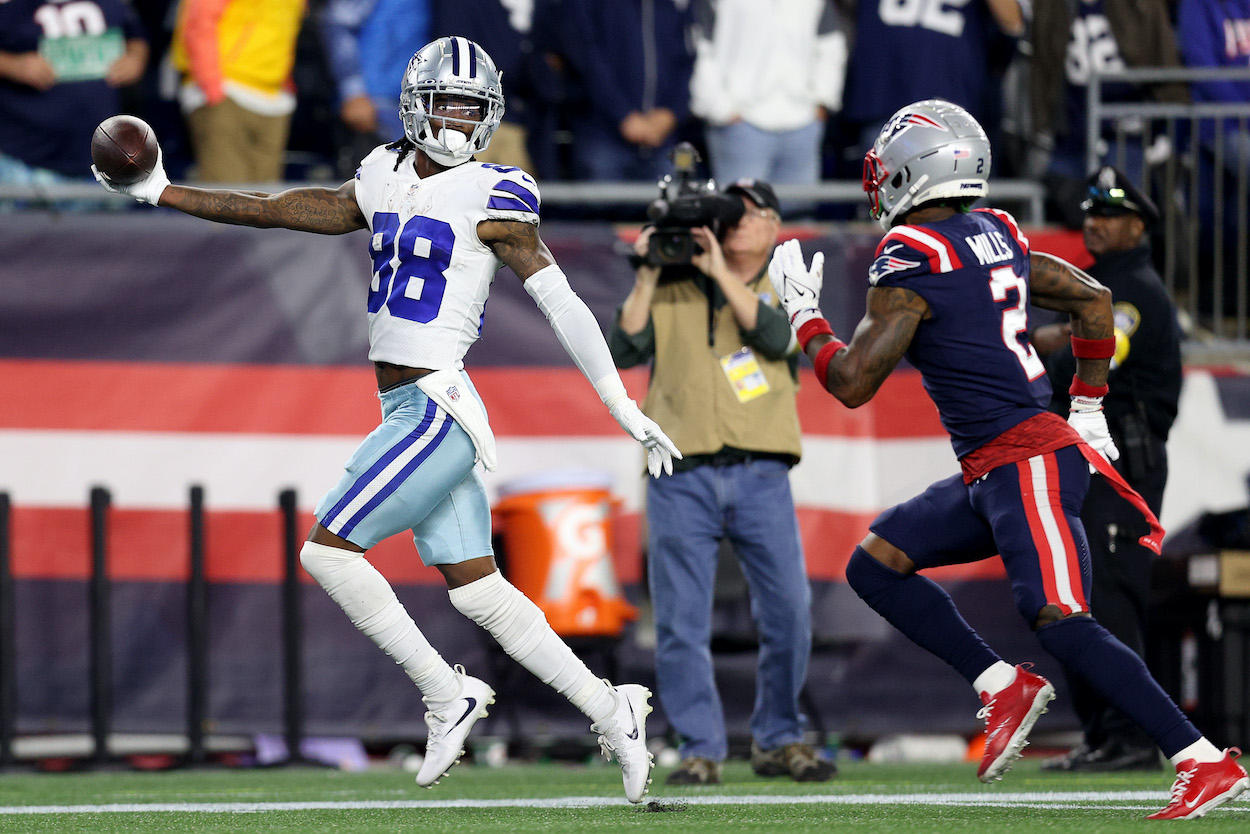 Lamb is only in his second NFL season, but he'll still earn more than $1.2 million in salary this year alone, per Spotrac. He made $8.4 million in his rookie season thanks to a hefty signing bonus, so $10,300 won't be much of a blow to Lamb's bank account this week.
And with how impressive he's been on the field through just 22 games with the Cowboys, hundreds of millions should be in store for Lamb in the near future.
Like Sportscasting on Facebook. Follow us on Twitter @sportscasting19.