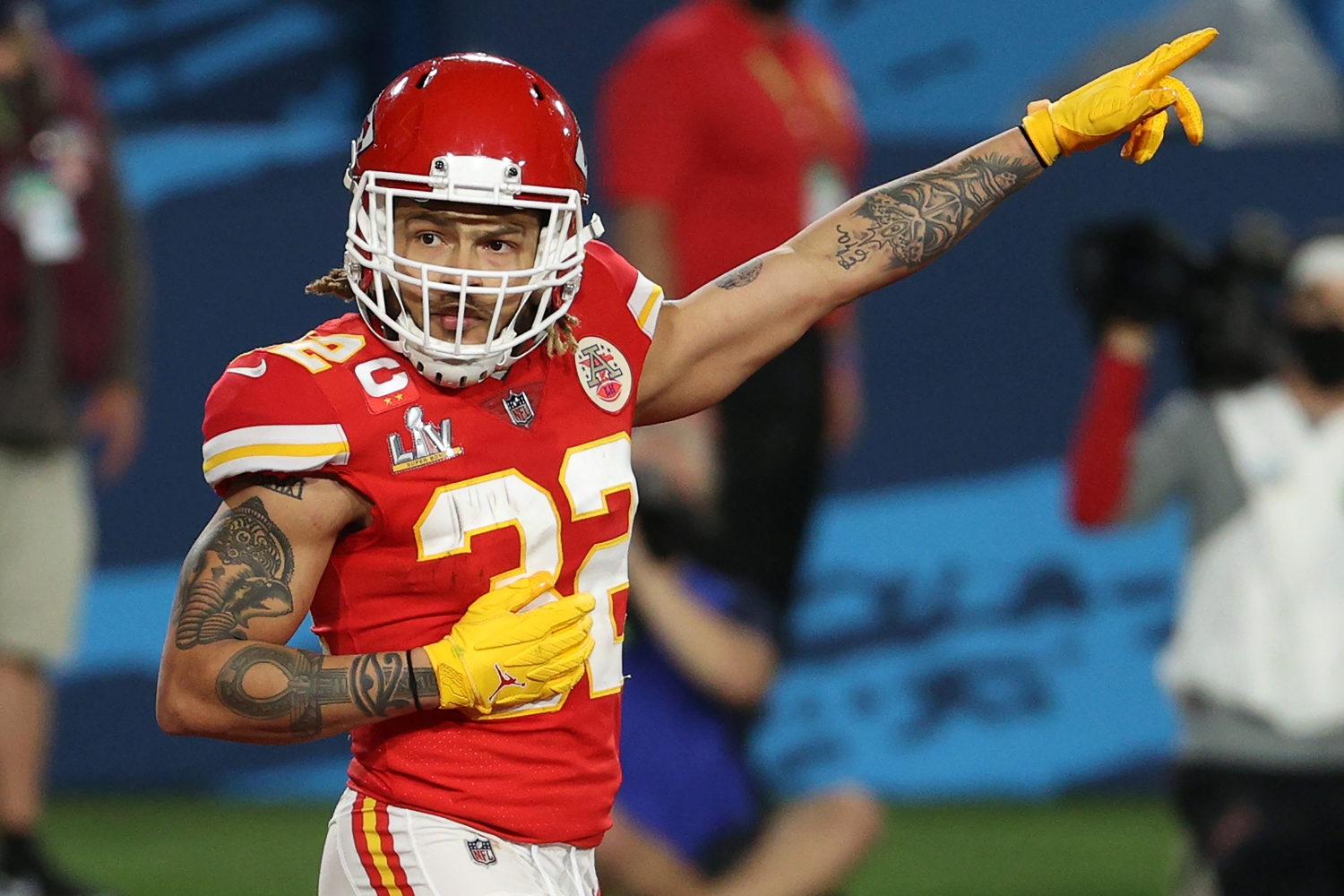 Chiefs Star Tyrann Mathieu Makes Surprising Statement About His NFL Future
Despite tweeting that he probably won't receive a contract extension from the Chiefs last month, Tyrann Mathieu now seems set on finishing his career in Kansas City. Will the star safety remain with the reigning AFC champions beyond the 2021 season?
Think the Houston Texans regret not re-signing Tyrann Mathieu? Since switching from the AFC South to the AFC West two years ago, the dynamic safety has reminded everyone why he almost won the Heisman Trophy as a sophomore at LSU. Meanwhile, the Kansas City Chiefs have benefitted both on and off the field from having Mathieu leading their defense.
However, the 2021 season could represent the end of the road for their relationship. Surprisingly, though, a month after sending a pessimistic message about his contract situation, Mathieu delivered an entirely different type of statement about his NFL future.
Tyrann Mathieu made a career-altering decision to come to Kansas City
Mathieu made a wise choice when he selected his next NFL home in the spring of 2019.
After recording 89 tackles, three sacks, two interceptions, eight passes defended, and one fumble recovery in his first and only season with the Texans, he entered free agency as one of the top players available. And it didn't take long for him to decide on a destination. On March 14, Mathieu signed a three-year, $42 million contract with the Chiefs.
Coming off a tough AFC Championship loss to the New England Patriots, Kansas City needed to bolster its defense to improve its Super Bowl chances. Needless to say, general manager Brett Veach checked that box by bringing in Mathieu.
With the 5-foot-9, 190-pound defensive back playing at an elite level again, the Chiefs went from 24th in points allowed to seventh. Mathieu earned first-team All-Pro honors and a Super Bowl ring in what amounted to a magical first season in Kansas City. He followed up with another All-Pro campaign in 2020 that included 62 tackles, nine passes defended, and a team-high six interceptions. While the Chiefs came up short in their quest to win back-to-back titles, Mathieu certainly showcased his worth by capturing first-team All-Pro honors again.
The two-time Pro Bowler makes a surprising statement about his NFL future
Given the fact he currently has no long-term job security, it's fair for Mathieu to begin thinking about the possibility of entering free agency. After all, the Chiefs have yet to address his contract.
The conversation about Mathieu's future took a sharp turn last month courtesy of the All-Pro safety himself.
"Probably not. Been here before. All good," he wrote in response to a question from a Twitter user about whether Mathieu will sign a contract extension with the Chiefs, according to The Kansas City Star.
Although the star safety deleted and tried to downplay the significance of the tweet, the fact he published those exact words in the first place seemed like an ominous sign about his future in Kansas City.
However, Mathieu swung the narrative in the opposite direction on Thursday.
"Just being here the last couple years, I can't see me wearing any other uniform," he told reporters. "I think the fans here are amazing. My teammates are amazing. I spoke about the relationship that I have with my coaches. And some of these things you can't buy other places. And I'm a guy that's had to start over quite often, so I would like to stay here for sure."
Talk about a much different tone, right?
In the span of a few weeks, Mathieu went from saying he probably won't sign a contract extension with the Chiefs to declaring that he can't see himself wearing any other team's uniform. That's a surprising development, but one that should make Kansas City fans feel much more optimistic about Mathieu's future with the franchise.
Should the Chiefs make Mathieu one of the league's highest-paid safeties?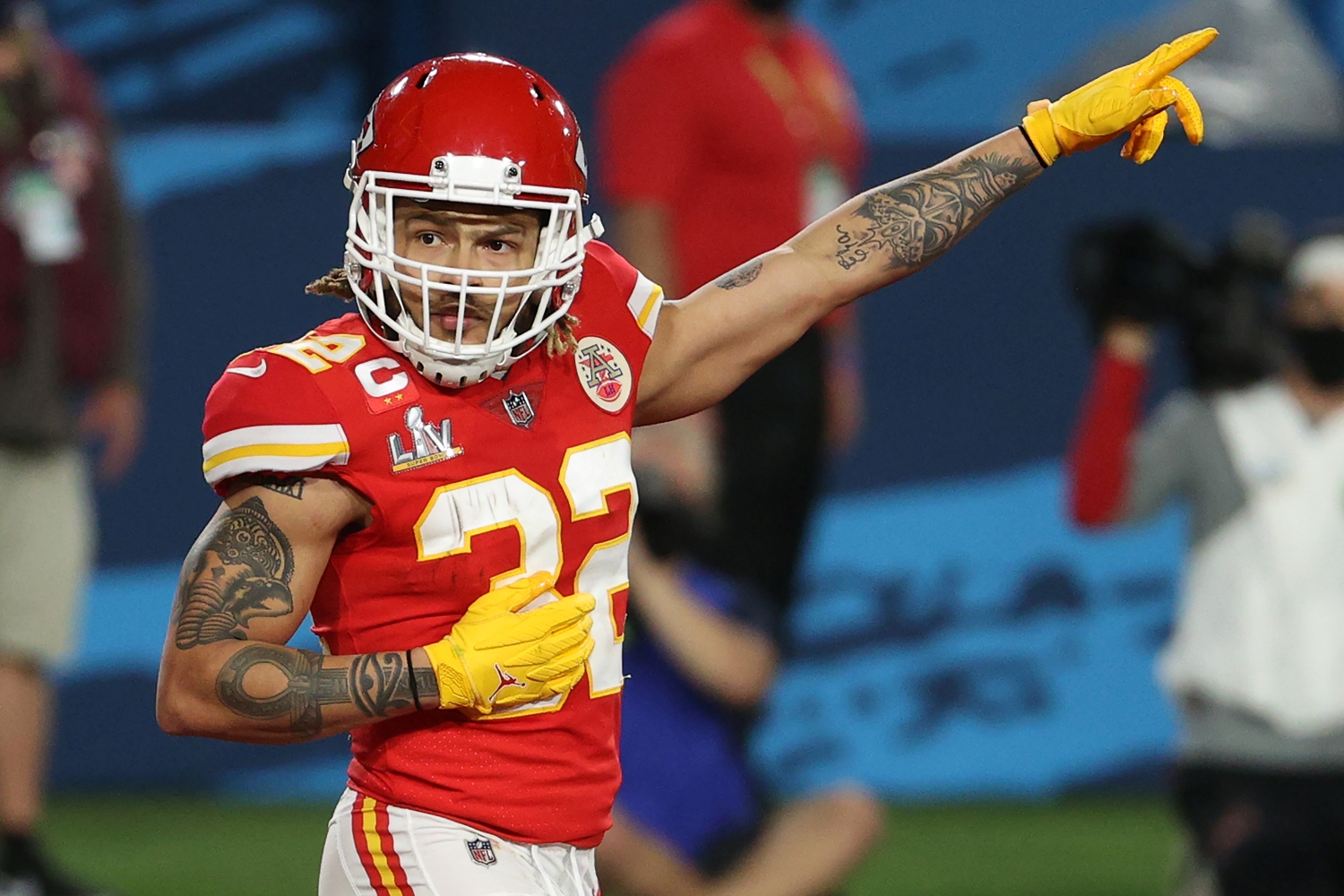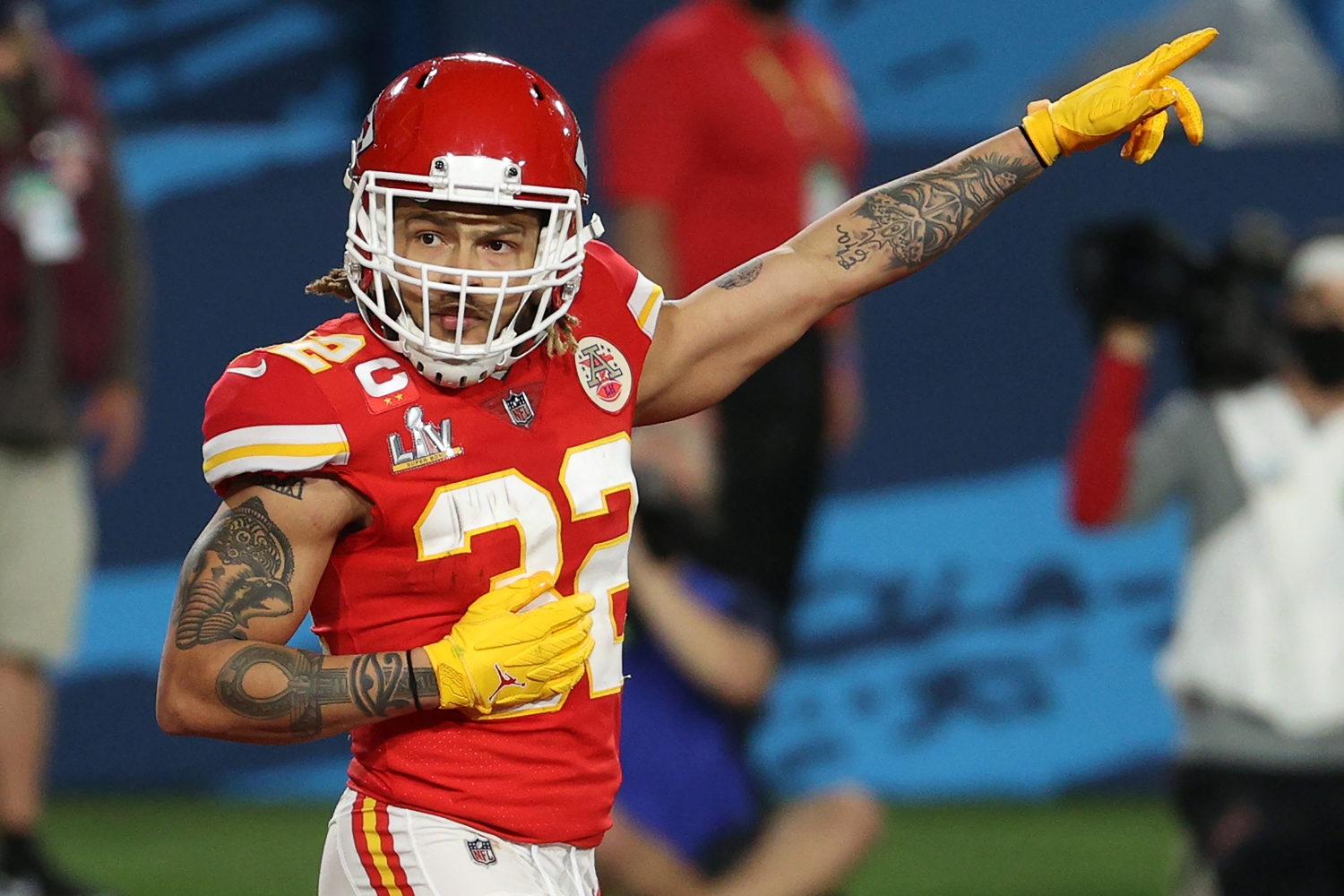 Set to make $14.8 million in the final year of his deal, Mathieu can't complain about his 2021 payday. Coming off consecutive All-Pro-caliber seasons, though, it's fair to expect him to want a raise on his next contract. And if he plays at a similar level this season, he will only increase his value heading into free agency.
That is, of course, if the Chiefs let him get there.
Mathieu commands widespread respect from teammates and coaches for his leadership, maturity, and effort. He clearly makes an impact in multiple ways — something that's been evident dating back to his college days. And there's no doubt Kansas City has a better secondary and overall defense with Mathieu on the field. So it wouldn't be a surprise if the Chiefs try to lock him up before the season begins to avoid getting into a bidding war next spring.
On the other hand, Mathieu turned 29 last month, so the career longevity factor has to come into consideration. In addition, he doesn't necessarily play a premium position, as most would agree a star cornerback or defensive lineman makes more of an impact than a safety. Plus, the Chiefs already committed significant financial resources on Patrick Mahomes, Travis Kelce, Chris Jones, Frank Clark, and Joe Thuney. Will they have room to fit another top-of-the-market contract on their books? Do they believe paying a safety $18-20 million a year is worth it?
We'll find out soon enough.