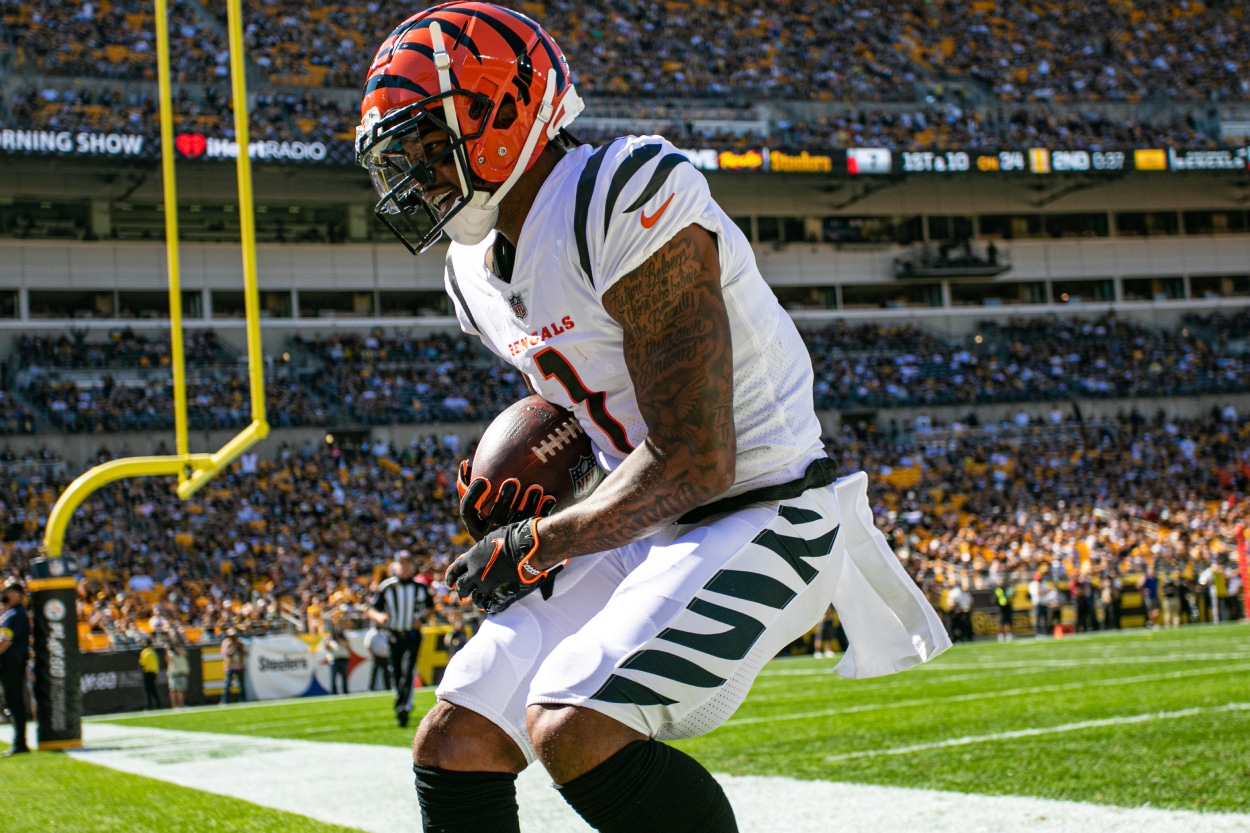 Cincinnati Bengals: Tyrann Mathieu's Praise for Ja'Marr Chase Proves Why Cincy's Offense Can Reach a Terrifying Level in 2022
Tyrann Mathieu recently had glowing praise for Cincinnati Bengals wide receiver Ja'Marr Chase. His comments proved why Chase and the Bengals' offense can become terrifying.
The Cincinnati Bengals came out of nowhere in 2021 and reached the Super Bowl, but what if their offense was just getting started?
Cincy had one of the NFL's best receiving corps surrounding Joe Burrow, as rookie Ja'Marr Chase led a strong group of pass-catchers that included Tee Higgins and Tyler Boyd. Oh, and you also can't forget one of the game's top running backs, Joe Mixon.
Those stars will return in 2022, but the X factor will be Chase. He can take this unit to another level, and Tyrann Mathieu's recent praise for him proved it.
Tyrann Mathieu's praise for Ja'Marr Chase proves how dangerous the WR can be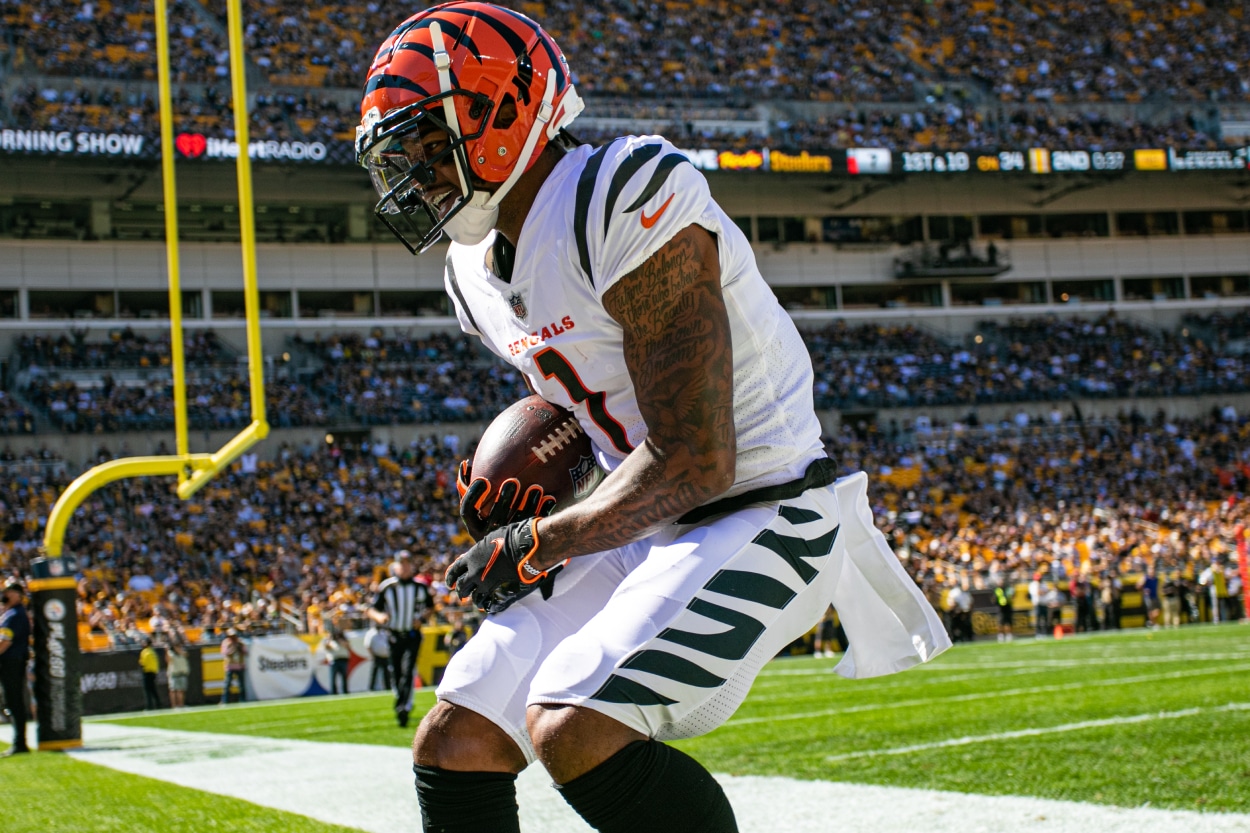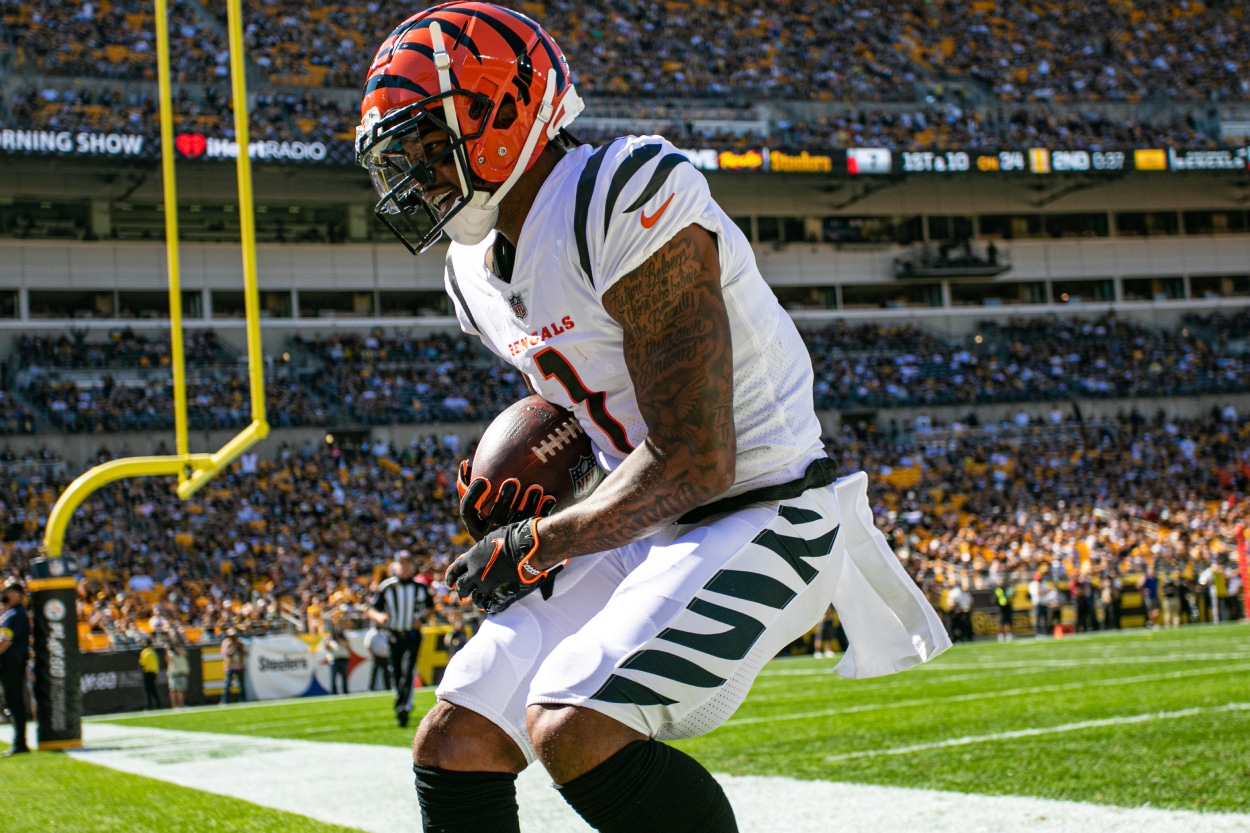 Ja'Marr Chase faced his fellow LSU product, safety Tyrann Mathieu, twice last season. In the Bengals' Week 17 win over the Kansas City Chiefs, Chase caught 11 passes for 266 yards and three touchdowns.
Other than the 11 receptions, those sound like quarterback numbers, not wide receiver stats.
Chase then had six catches for 54 yards and a touchdown against the Chiefs in the AFC Championship Game, helping him breaking the record for most receiving yards in a postseason by a rookie.
NFL Films recently released a preview of Chase's segment for the league's top 100 players list, and Mathieu had high praise for the Bengals star.
"I hate to compare people, but I mean he's like Odell Beckham 2.0," Mathieu said. "I remember he caught a ball on us; it was like a 10-yard out. It was really just supposed to be like a drive starter. He took it 80 yards to the crib, outran everybody. He had like 200 at halftime; it was embarrassing. It was Tiger on Tiger crime; that's how I like to describe it."
The way Mathieu raved about Chase sounded like he was talking about a veteran already known for dominating opposing defenses, not a rookie.
If Chase can grow his game in 2022, the Bengals can have the NFL's most explosive offense. He caught 81 passes for 1,455 yards and 13 touchdowns last season. The combination of his potential growth and Burrow having more time behind a revamped offensive line can lead to an even better sophomore campaign for Chase.
But the pressure won't just be on him. Higgins would be a WR1 on many other teams, and Boyd and Mixon are also pretty darn good.
Odell Beckham Jr. — whom Mathieu compared Chase to — had 288 catches for 4,122 yards and 35 touchdowns in his first three NFL seasons, but his teams weren't very successful. If Chase can emulate OBJ's path on a Super Bowl-contending squad like the Bengals, he and Cincy can win many, many more games.
That offense was already fun to watch, but it has a chance to become TV's most entertaining show every Sunday in the fall.
Stats courtesy of Pro Football Reference