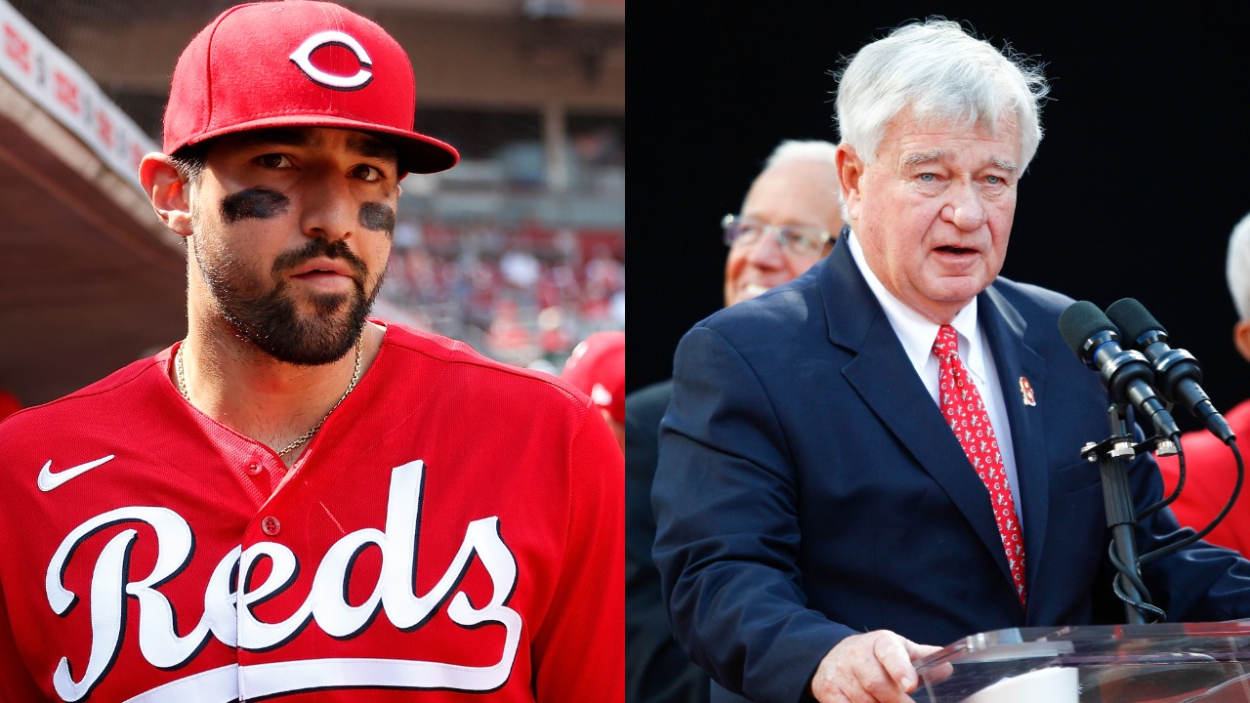 Cincinnati Reds: Nick Castellanos Reportedly Wanted to Return, but Owner Bob Castellini Chose Another Absurd Plan Instead
All-Star slugger Nick Castellanos reportedly wanted to return to the Cincinnati Reds this offseason, but team owner Bob Castellini chose another absurd strategy instead.
If you have read any of my previous articles about the Cincinnati Reds, you likely know my thoughts about them: They're a joke.
They only tried winning for two seasons before blowing it all up again by trading away multiple good players and not re-signing All-Star outfielder Nick Castellanos.
The latter, though, apparently wanted to return to the team after having a career year in 2021. But despite receiving a direct call from Castellanos' agent, Scott Boras, Reds owner Bob Castellini chose to go in another direction.
In the words of the great Pepper Brooks, played by Jason Bateman in the film Dodgeball: That's a bold strategy, Cotton.
Nick Castellanos was reportedly interested in returning to the Reds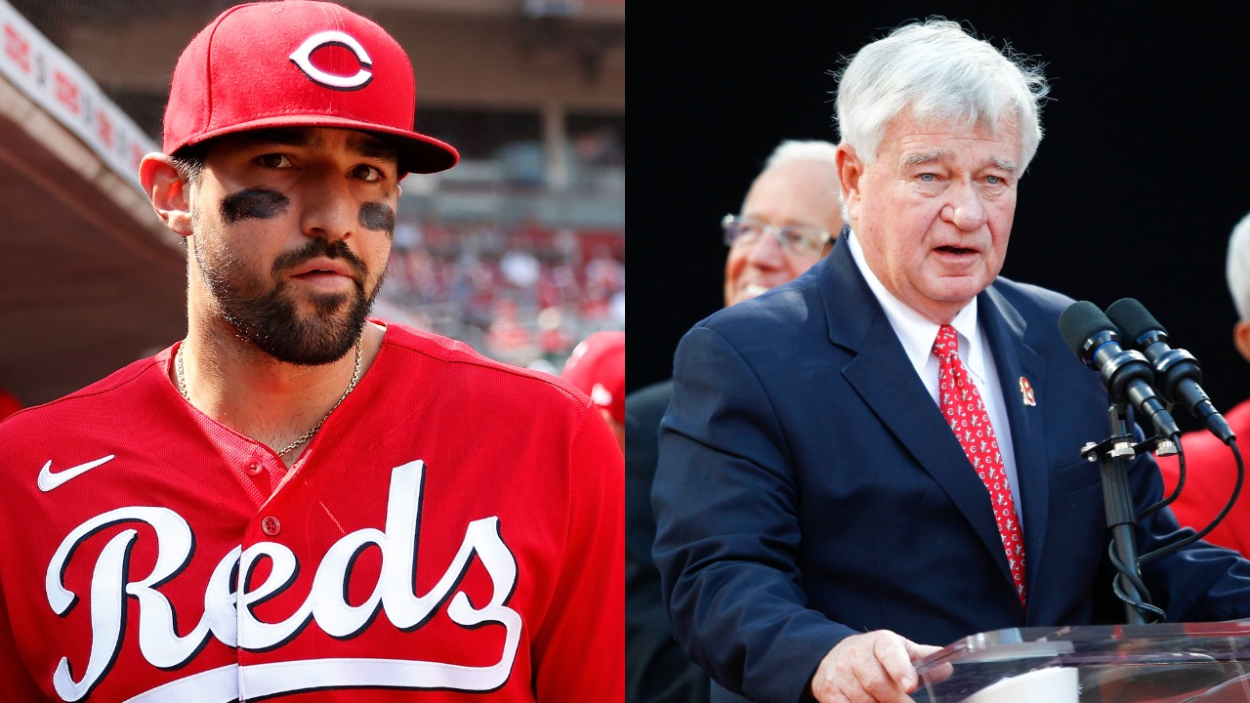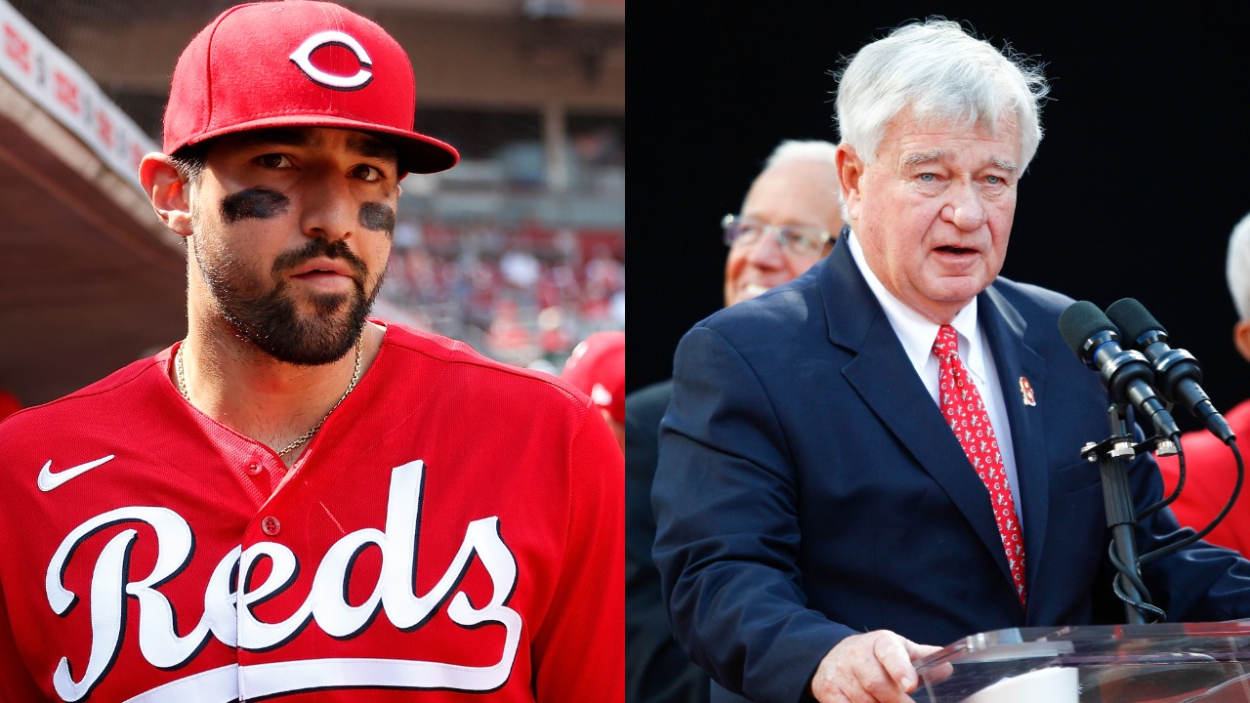 After finding limited success in a COVID-19 shortened 2020 season, Nick Castellanos had a breakout year with the Reds in 2021. He earned his first All-Star selection with a .309 batting average, 34 home runs, and 100 RBIs. The 2021 Silver Slugger also became a fan favorite in the city, and his family embraced the Reds' fan base.
So, when he opted out of the final two years of his contract to earn more money, all those factors likely played a role in Castellanos reportedly wanting to return to the Queen City.
And according to C. Trent Rosecrans of The Athletic, his agent, Scott Boras, called Reds' owner Bob Castellini directly.
"I called Bob personally and said, 'Hey, we have a player here who performs at All-Star levels in your market and I just want you to know our ears are open. Before I do anything, let me know,'" Boras said, per The Athletic. "We had a great conversation. And he said, 'You know, we're going to go through this and look at it. We're trying to take a strategy of improving our defense and we're trying to optimize getting our younger pitching talent to the big leagues.'"
Why can't they do all that and keep their best players?
Instead of re-signing Castellanos, the Reds let him go to the Philadelphia Phillies on a $100 million deal. They also traded several stars away, including Jesse Winker, Eugenio Suarez, Sonny Gray, and Tucker Barnhart. They got rid of a ton of offensive production to supposedly improve their defense and bring young pitchers to the majors.
Have the moves paid off? Yes – if they were in the business of losing.
The Reds have become arguably the worst team in the MLB
Cincinnati has tried making it seem as if it hasn't entered a rebuild again. It has essentially stayed in rebuilding mode over the past two decades, only making the playoffs four times since 1996 and not winning a postseason series.
However, despite the son of Castellini challenging Reds fans and acting as if they're the dumb ones last week, the team's front office is the real joke. It has built an awful team.
After making the playoffs in 2020 and having a winning record last season, Cincinnati has the worst record in baseball at 2-9 and has lost seven straight. The Reds also have the second-worst team batting average in the MLB at .181 and have struck out the fifth-most times with 107 team strikeouts.
The Cincinnati Reds are a laughing stock again, and the Castellinis have no one to blame but themselves.
Stats courtesy of Baseball Reference