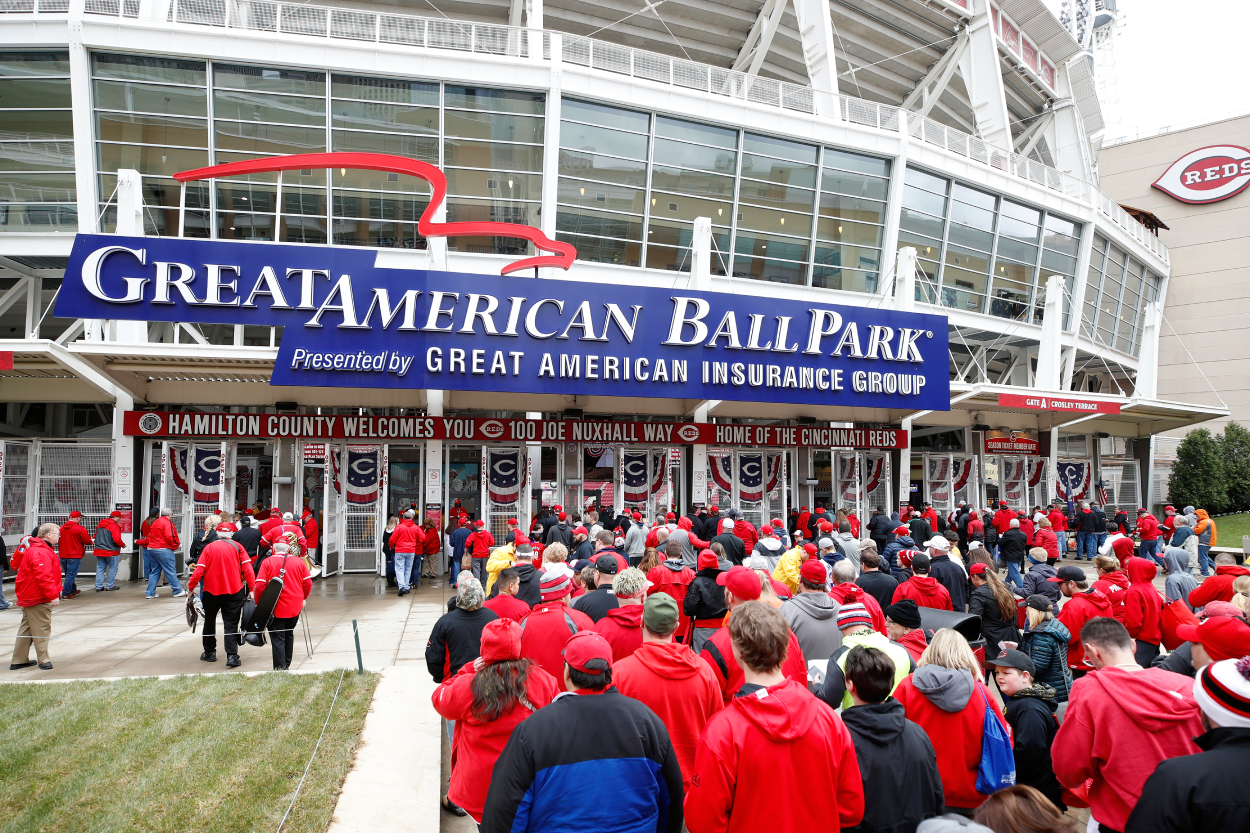 Cincinnati Reds President Phil Castellini Mocks Fans With Upsetting Relocation Comment
Cincinnati Reds fans were already upset with their team's front office, but president Phil Castellini just made things even worse with an upsetting relocation comment.
The Cincinnati Reds have been a joke of an MLB franchise for more than 20 years. Long gone are the days of the Big Red Machine. Cincy is consistently one of the worst teams in baseball almost every season.
I would know this. I grew up a Reds fan and have yet to see them win a playoff series in my lifetime.
The front office insulted its die-hard supporters yet again this offseason. After half-heartedly trying to win for just two years, the Reds essentially gave away all their good players.
Nick Castellanos? He's with the Philadelphia Phillies. Jesse Winker? Cincy traded him and Eugenio Suarez to the Seattle Mariners. Sonny Gray and Wade Miley? The former went to the Minnesota Twins via trade. Miley, on the other hand, joined the Reds' NL Central rival, the Chicago Cubs, after the team didn't pick up his club option.
So, one would think that Cincinnati's ownership would be doing anything it can to make things right with its justifiably upset fan base. But that isn't the case.
It just made things even worse.
Reds President Phil Castellini mocked Cincy's fans
Bob Castellini officially became the owner of the iconic Cincinnati Reds franchise in 2006. At the time, he promised fans this (h/t Cincinnati Business Courier): "We're buying the Reds to win. Anything else is unacceptable."
What has the team done since then?
It has recorded just five winning seasons and four playoff trips. The Reds have also had no postseason series wins under Castellini's leadership.
In fact, whenever the team has a modicum of success, the front office sends its best players packing. Fans would have loved to see Johnny Cueto, Aroldis Chapman, Jay Bruce, and even Nick Castellanos finish their careers in the Queen City. But the people in charge always decide to align payroll with resources.
Despite the Reds' laughingstock status year-in and year-out, though, the front office wants fans to have faith in the decision-makers. They apparently know what they're doing, even when they get rid of all their good players following a 2021 campaign in which Cincy just barely missed the playoffs.
"I think if you watched any spring training games, this is a good, entertaining team and I think you'll see that play out on Opening Day and throughout the season," Phil Castellini, president and son of team owner Bob Castellini, said before the season, per WCPO. "So have a little bit of faith in what we're doing with your Cincinnati Reds."
At what point did any of you earn our trust?
When faced with this question recently, Phil openly mocked his team's fan base.
"Well, where you gonna go? Let's start there. Sell the team to who? … If you want to have this debate, if you wanna look at what would you do with this team to have it be more profitable, make more money, compete more in the current economic system that this game exists, it would be to pick it up and move it somewhere else. So, be careful what you ask for."

Phil Castellini via 700 WLW
Are you kidding me? Fans are just tired of watching their team lose, and instead of apologizing for the front office's incompetency, you want to mock your biggest supporters?
If other MLB teams didn't think the Reds were a joke before, they certainly do now.
Reds fans just want their team to win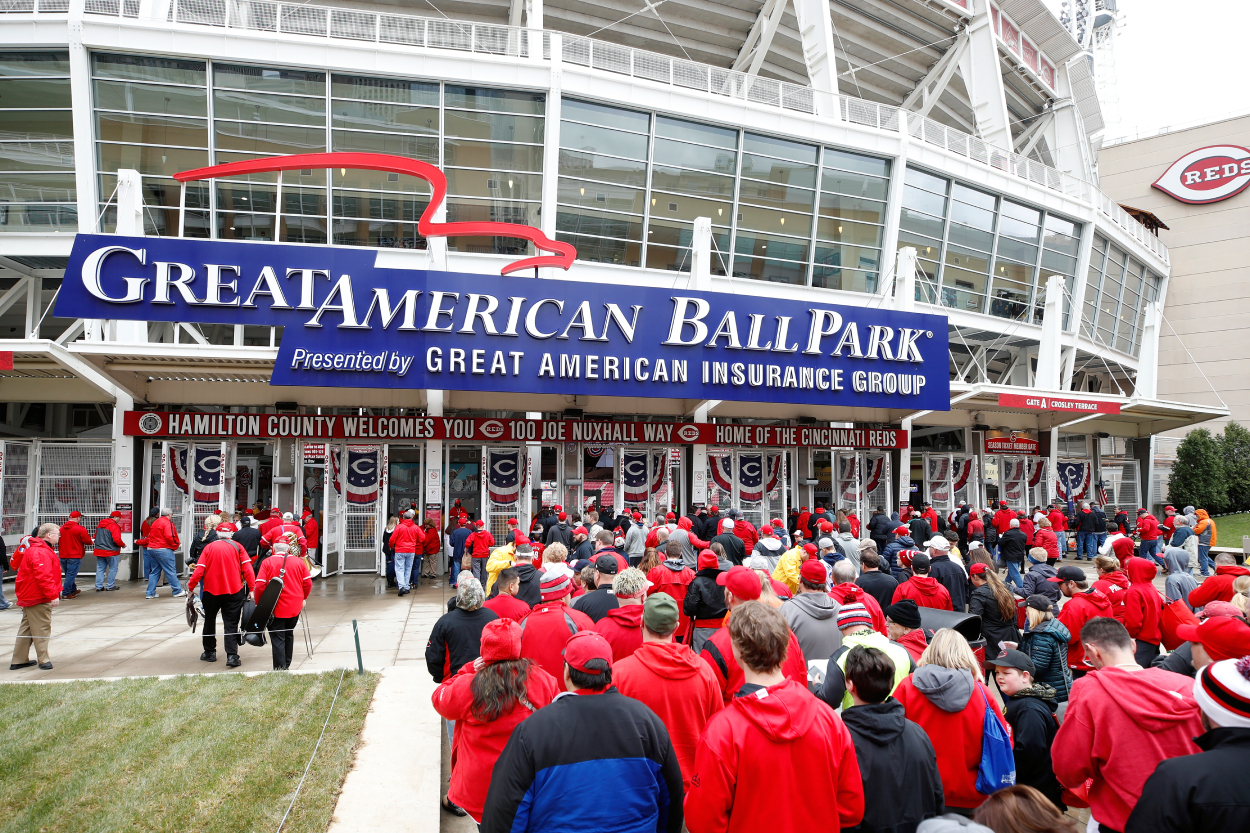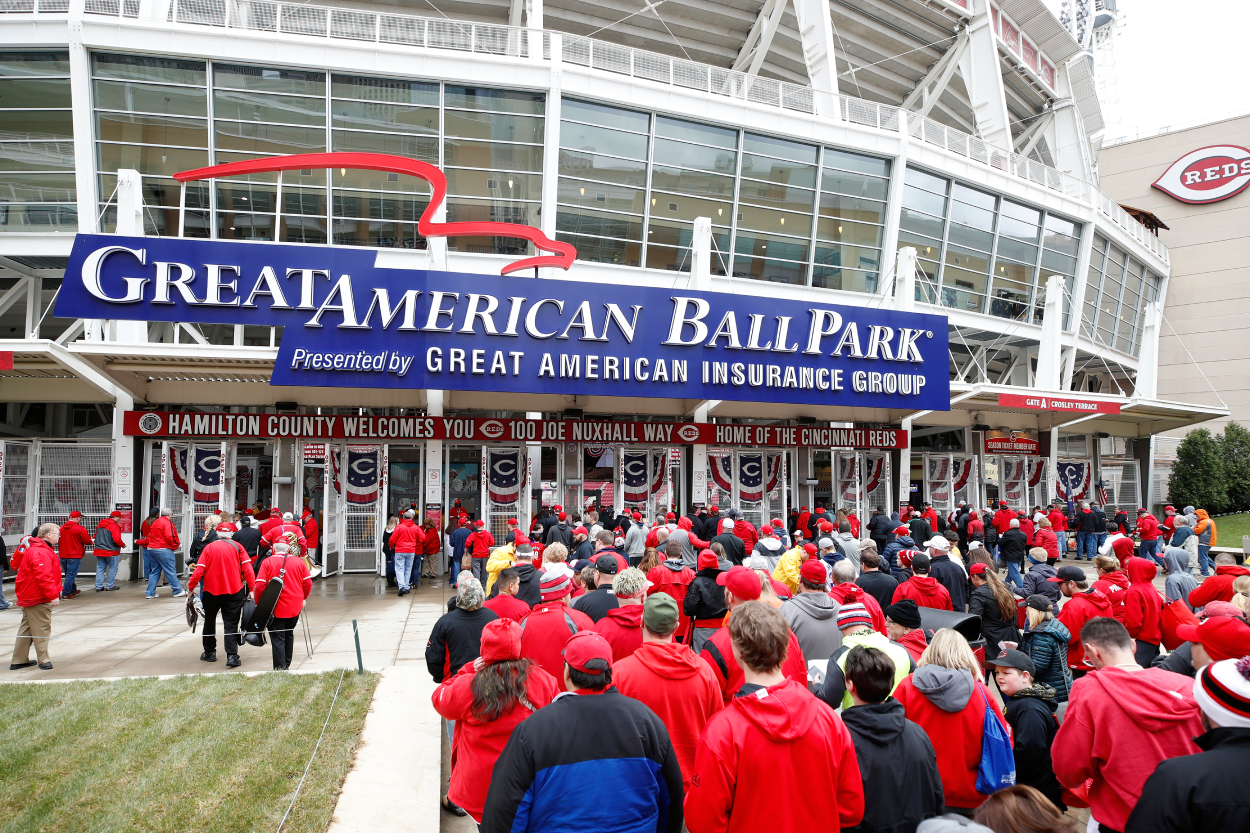 It's important to note that Phil Castellini's tone didn't suggest that he was serious about moving the team. He was essentially mocking the fan base's collective knowledge of the MLB's current economic climate.
But his comments were still a slap in the face.
Reds fans have been miserable for years. They are one of the most passionate groups in baseball, and the city truly loves the sport, even during a time when football and basketball receive more public attention.
The front office can't afford certain players? OK. We all understand that to a certain extent. However, we just want better results.
The Cleveland Guardians are in a similar market. They are also notoriously cheap like the Reds. Cleveland, though, has been to the World Series three times since Cincinnati's last postseason series win.
How do you explain that, Phil?
All of us Reds fans love this team. We see Joey Votto, Ken Griffey Jr., and Johnny Bench as heroes and would love for Pete Rose to finally make the Hall of Fame.
We're going to support the Redlegs whether the Castellini family is in charge or not, but at this point, we would rather drive them across the Brent Spence Bridge and send them out of Ohio ourselves.
As everyone on Twitter loves to say: Just sell the team, Bob.