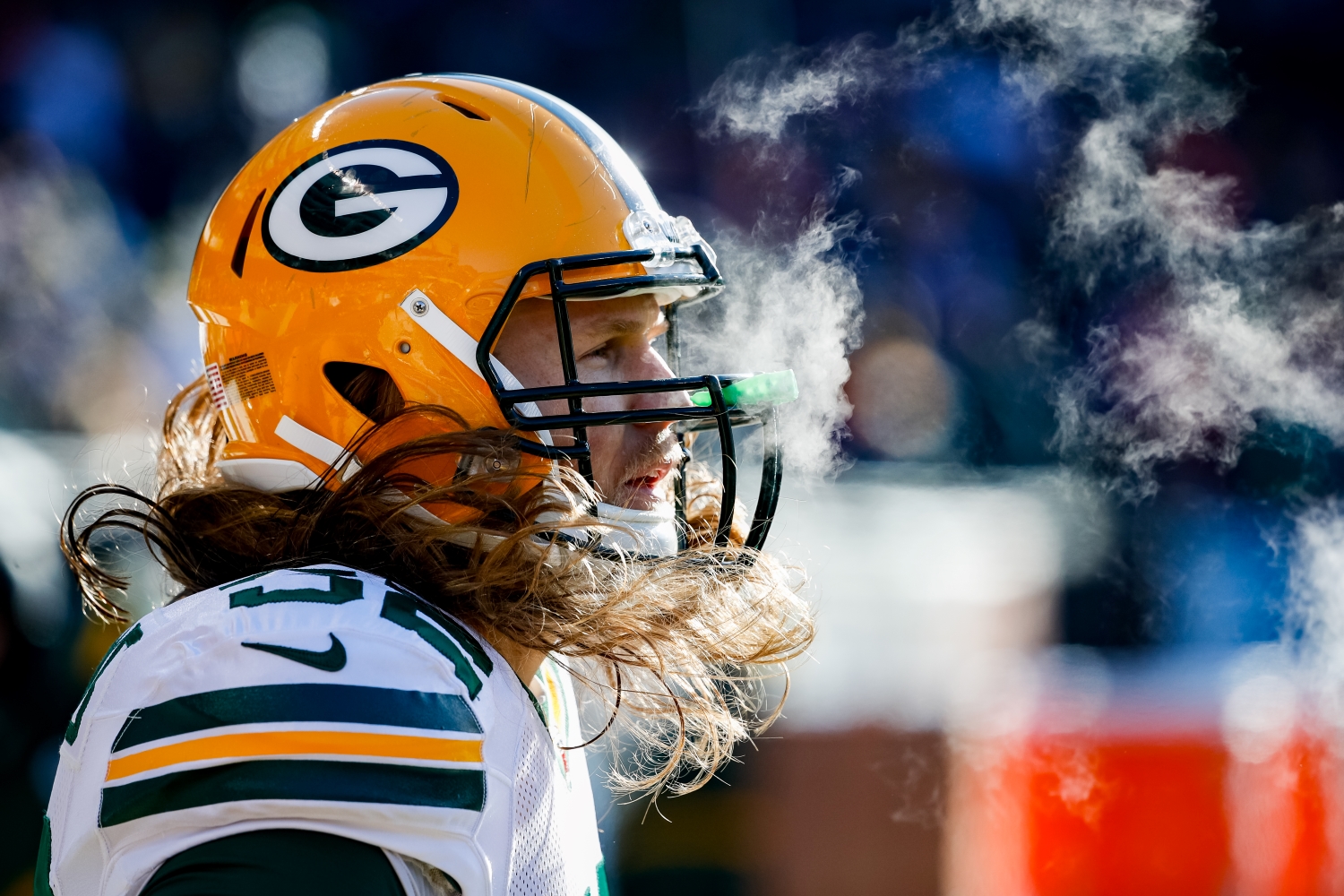 Clay Matthews Just Suffered an Unexpected Hit to His Packers Legacy
Clay Matthews hasn't played for the Green Bay Packers since 2018. Unfortunately for the former pass-rushing menace, his Packers legacy suffered an unexpected blow recently with the release of updated sack statistics.
Clay Matthews may have taken his talents elsewhere in 2019, but most NFL fans will remember him as the long-haired, wide-smiling face of the Green Bay Packers' defense. A talented outside linebacker who had a knack for getting after the quarterback, Matthews spent 10 seasons with the historic NFC North franchise before he returned to his home state of California to play for the Los Angeles Rams. And by establishing a reputation as one of the best players at his position during his decade-long run with the Packers, he endeared himself to fans who watched him fly around Lambeau Field.
Unfortunately for Matthews, his legacy has suffered an unexpected hit through no fault of his own.
Clay Matthews spent a decade terrorizing quarterbacks as the leader of Green Bay's defense
Part of a long lineage of NFL players, Matthews followed in his family's footsteps by blazing a path to the NFL. He showcased superstar potential at USC, and after a terrific combine performance that included a 4.67-second 40-yard dash and a 35.5-inch vertical jump, the physically imposing linebacker became the 26th player taken in the 2009 NFL Draft.
Banking on Matthews' upside turned out to be a terrific decision by former Packers general manager Ted Thompson. In fact, it didn't take the 6-foot-3, 255-pound playmaker long to prove Green Bay made a smart investment. Matthews recorded 51 tackles (17 for loss), 10 sacks, and 21 quarterback hits as a rookie. He earned his first of six Pro Bowl selections, and more importantly, he helped propel the Packers up the defensive rankings. After finishing 22nd in points allowed the year prior to Matthews' arrival, Green Bay finished as the seventh-ranked scoring defense in 2009.
Of course, the next season turned out even better.
Matthews earned first-team All-Pro honors for the first and only time in his career by racking up 13.5 sacks, 25 QBH, and a pick-six. Most importantly, he came up clutch in the playoffs with 3.5 more sacks for a Packers defense that forced three turnovers and scored a touchdown in the team's 31-25 victory against the Pittsburgh Steelers in Super Bowl 45.
While Matthews never got to taste championship glory again, he continued to play at a high level over the ensuing years. But after he recorded a career-low 3.5 sacks in 2018, the Packers let their longtime defensive leader walk in free agency. Meanwhile, Matthews left Green Bay fans with plenty of happy memories of him making well-timed sacks and play-saving tackles.
The six-time Pro Bowler suffered an expected hit to his Packers legacy
Before he joined the Rams, Matthews racked up a franchise-record 83.5 sacks for the Packers.
At least, he held down the No. 1 spot until July 2021.
Matthews suffered an unexpected blow to his Packers legacy by losing the distinction of being the all-time leading sack artist in franchise history. According to new unofficial statistical records from Pro Football Reference, which now include sacks recorded prior to 1982, former Packers defensive end Willie Davis now holds the honor of having the most sacks (93.5) in team history.
The five-time first-team All-Pro and two-time Super Bowl champion played for the Packers from 1960-69 and got inducted into the Pro Football Hall of Fame in 1981. His sack total could increase to somewhere around 100 once PFR finishes recording data from the 1960 season.
For Matthews, that means he will go from holding the record to being potentially almost 20 sacks shy of Davis. Considering the late Hall of Famer played five fewer games in a totally different era of football, his mark looks even more impressive.
Interestingly, Matthews wasn't the only record-holder who suffered an unexpected hit to his legacy. Michael Strahan can no longer say he recorded the most sacks in a single season. As it turns out, Al "Bubba" Baker recorded 23 sacks during his rookie season in 1978, which tops Strahan's 22.5 from 2001.
Does Matthews rank as a top-10 player in Packers history?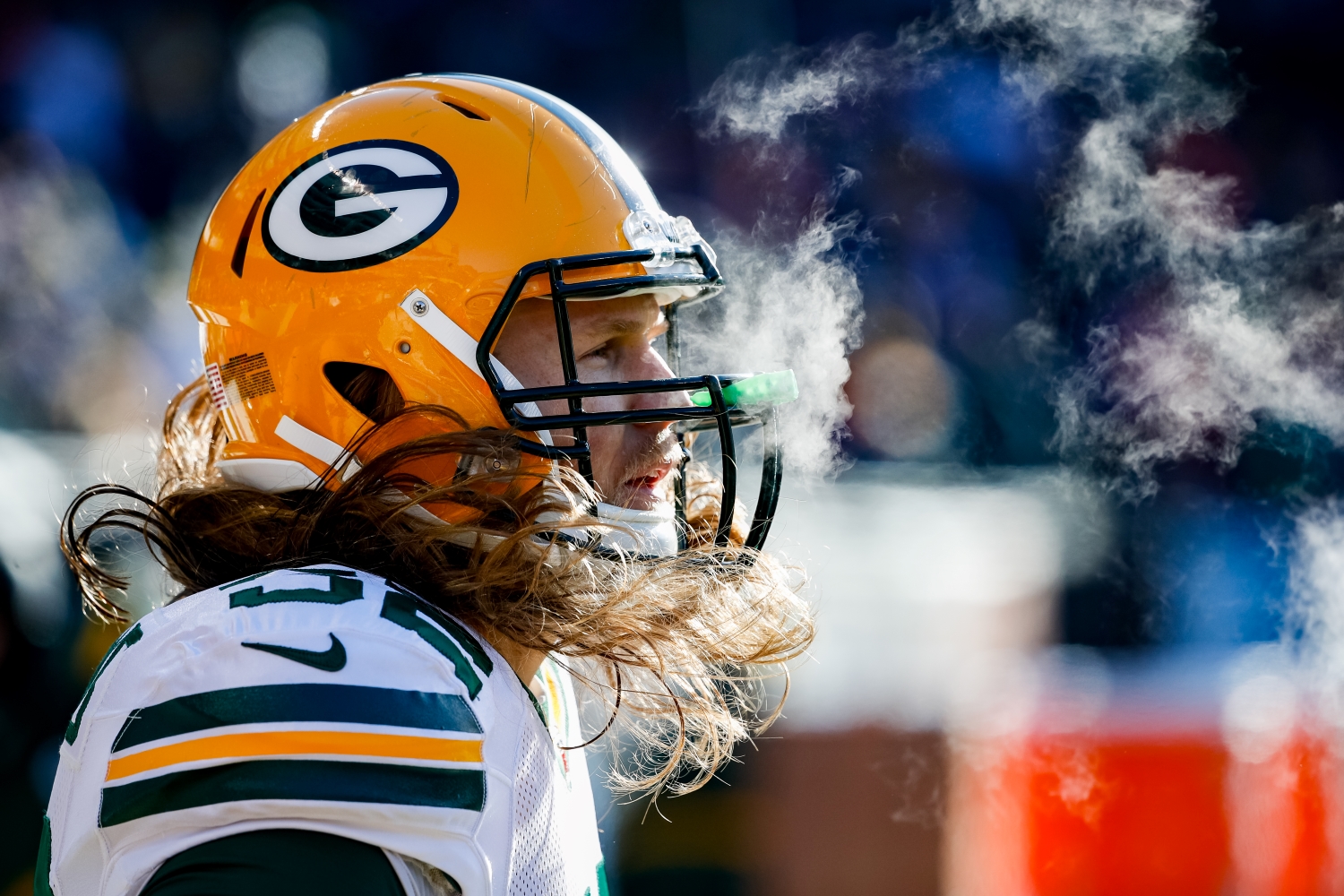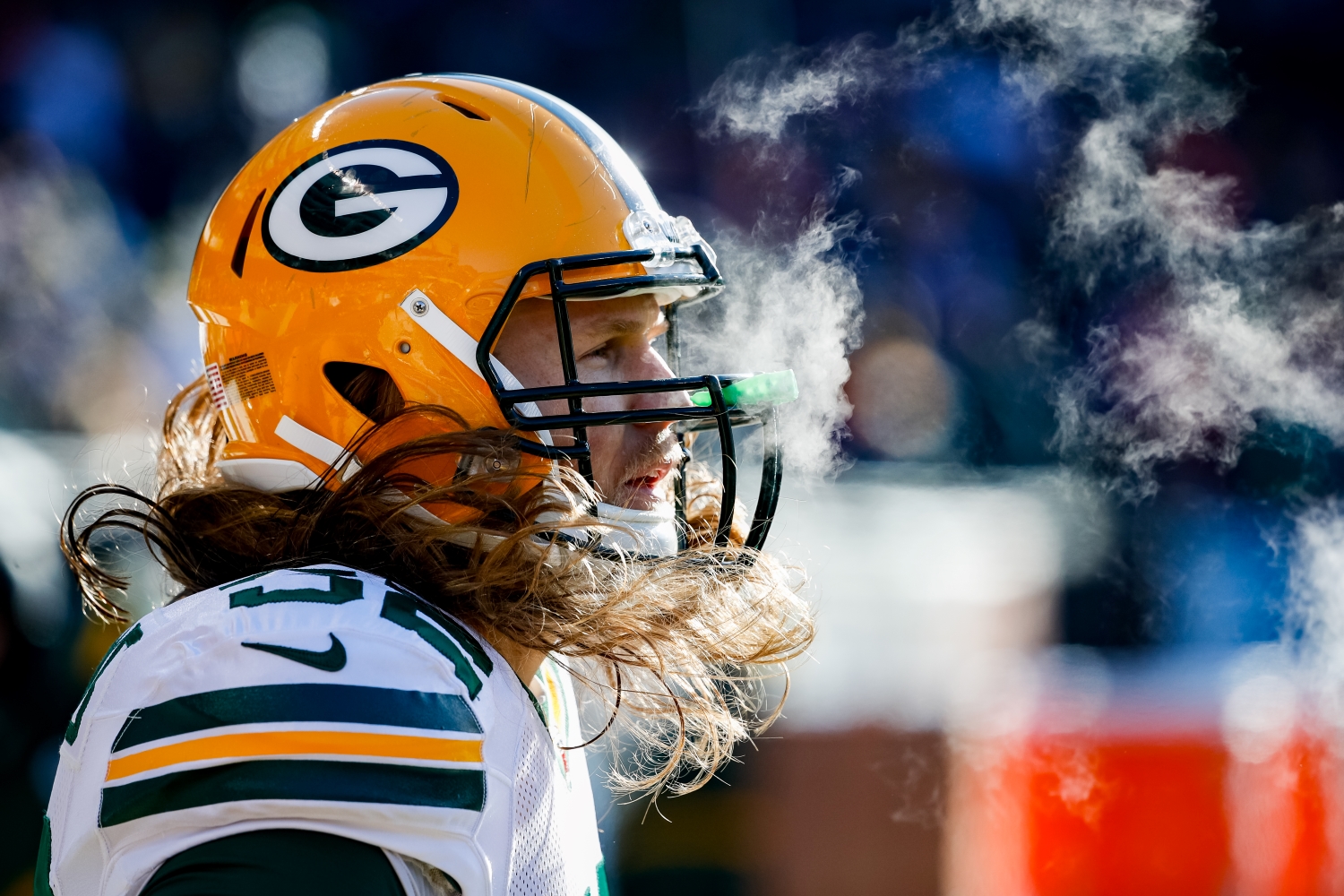 Even though Matthews can't call himself a record-setting sack artist, he can call himself one of the most impactful players in Packers history. But does he deserve a spot on a top-10 list of all-time Green Bay greats?
Aaron Rodgers and Brett Favre obviously headline any ranking of the best players to wear a Packers uniform. And according to PFR's approximate value metric, Davis checks in at No. 3 behind the two iconic quarterbacks. A few old-school stars like Ray Nitschke, Bart Starr, and Herb Adderley also deserve mention.
Going solely by the AV stat, Matthews surprisingly ranks 20th in franchise history. Several of his former teammates, including longtime Packers wideout Donald Driver, current starting left tackle David Bakhtiari, and retired right tackle Chad Clifton actually rank ahead of the playmaking linebacker.
In this case, it seems like Matthews falls outside of the top 10. Still, that doesn't take away from the fact that his fantastic play and leadership helped the Packers achieve a feat that Aaron Rodgers has yet to do again: win a Super Bowl title.
Stats courtesy of Pro Football Reference.