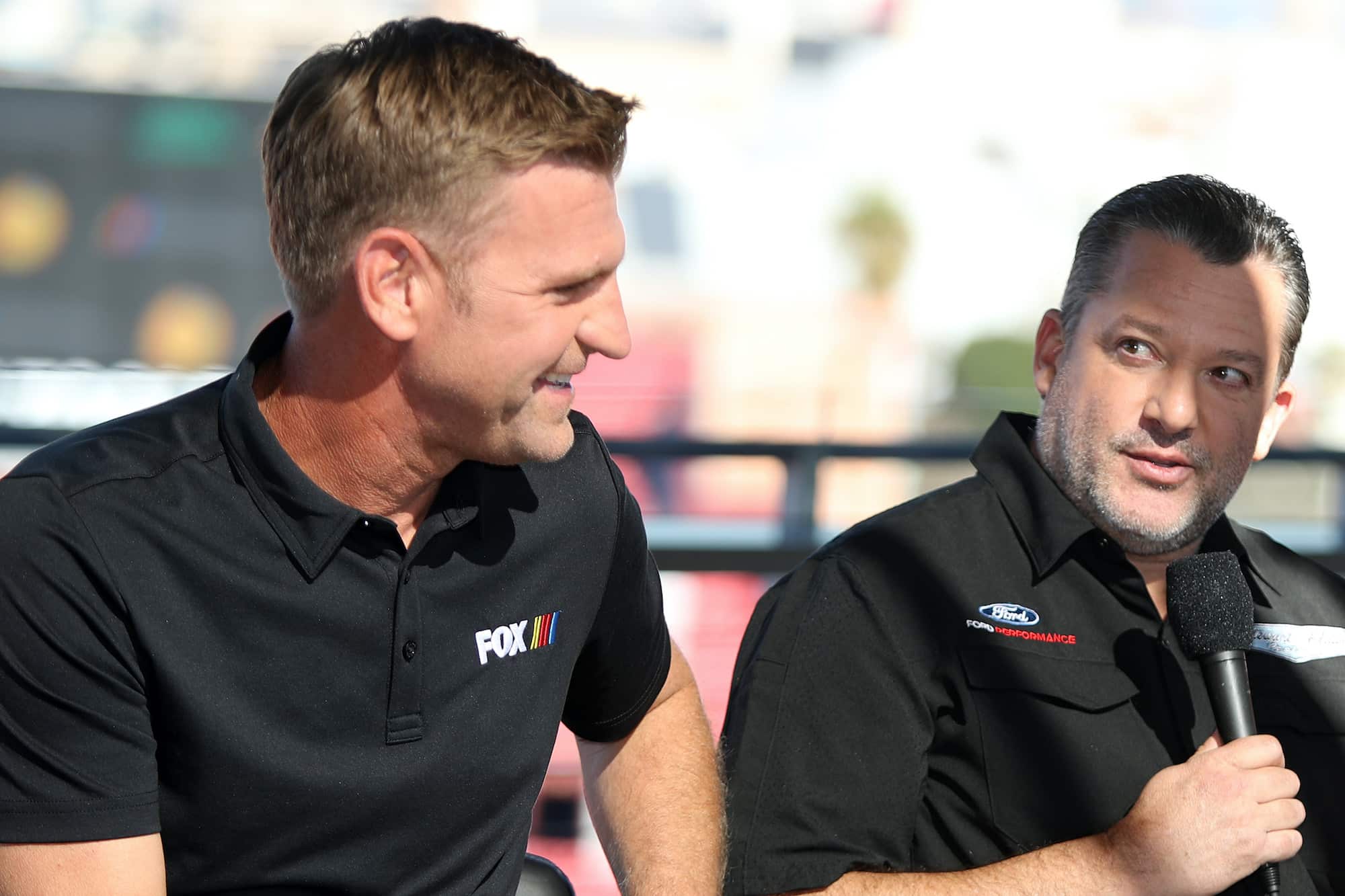 Clint Bowyer Surprisingly Absent From Fox's Final Broadcast of 2022 NASCAR Cup Series Season
Clint Bowyer worked last Sunday's race at WWT Raceway but surprisingly won't be in the booth for Fox's final Cup Series broadcast of 2022.
Since he arrived before the 2021 NASCAR Cup Series season, Clint Bowyer has been a mainstay in the Fox broadcast booth, working alongside Mike Joy the last two seasons. Following the departure of Jeff Gordon after last season, the two have worked with a rotational lineup of guest analysts in 2022, including Tony Stewart, Danica Patrick, and Matt Kenseth.
This week is Fox's final race of the season before the coverage switches over to NBC. But in an odd twist, Bowyer, who hasn't missed a race since he started working with the network, surprisingly won't be there. 
Clint Bowyer worked last two seasons in Fox's NASCAR Cup coverage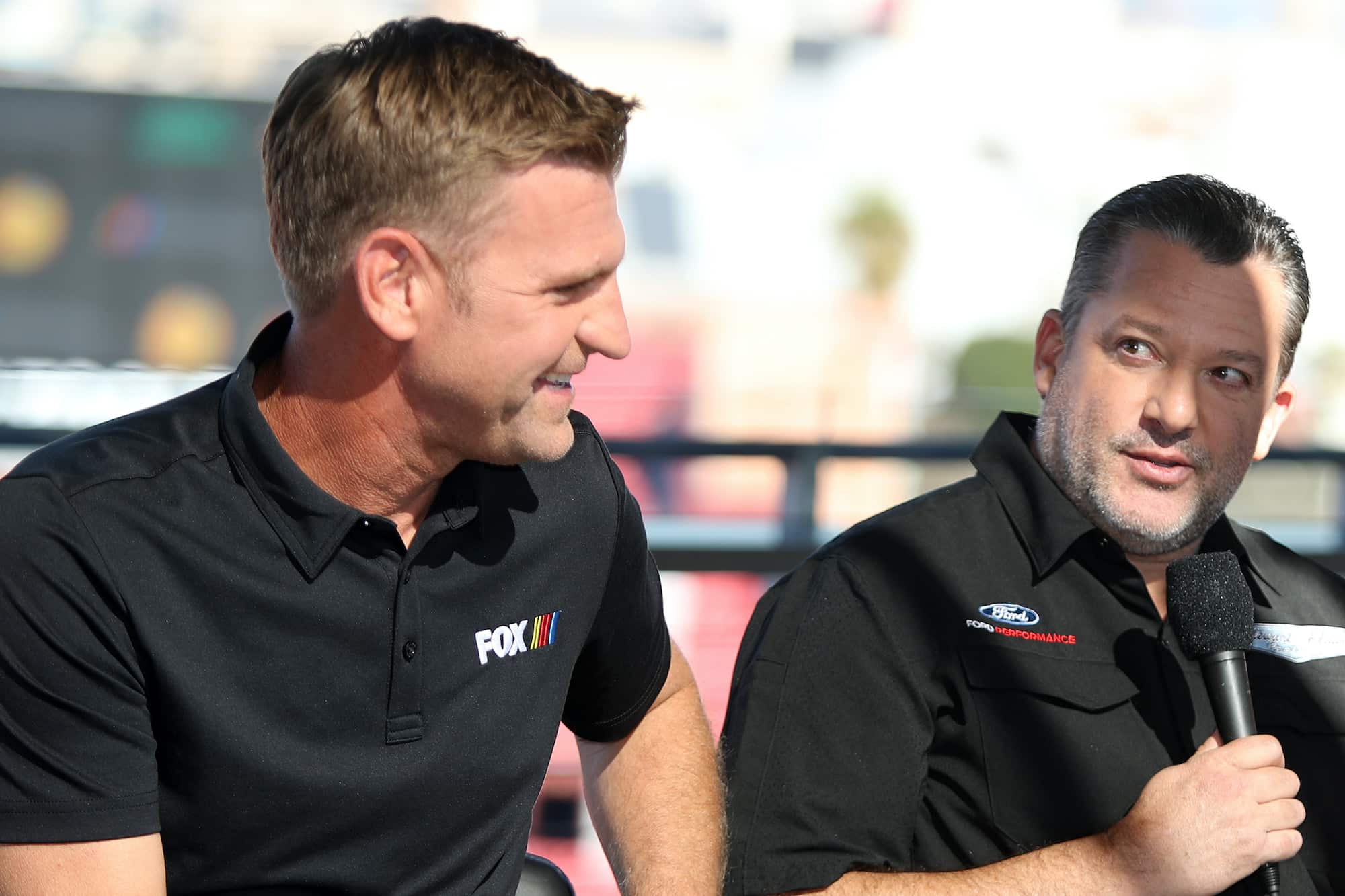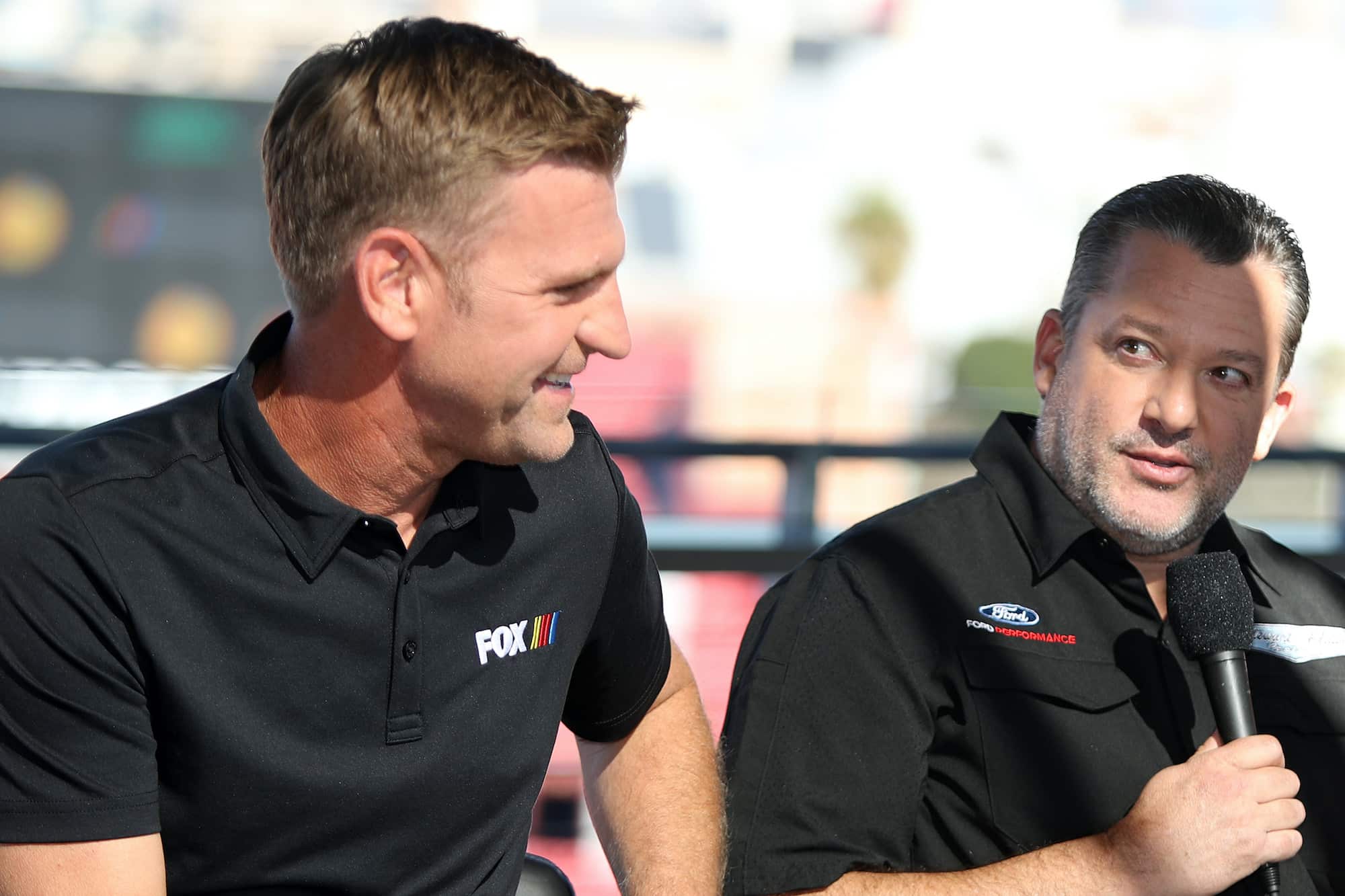 Clint Bowyer seamlessly transitioned from behind the wheel to behind the mic and in the broadcast booth before last season, where he worked with Mike Joy and Jeff Gordon. The two former drivers played well off each other, providing insightful info to the viewing audience while taking playful jabs at each other. 
This season has been noticeably different. With Gordon moving on to other business ventures, Bowyer and Joy have welcomed an assortment of guest analysts throughout the season.
Tony Stewart kicked off the season's coverage and quickly proved to be a skilled analyst who could also handle Bowyer's sometimes over-the-top behavior. Among all the guests, including Patrick, Kenseth, Darrell Waltrip, Chad Knaus, and others, Stewart was one of the best and will close it out this weekend in Sonoma, the track where he earned his final Cup victory in 2016.
Clint Bowyer missing Fox's final NASCAR broadcast in 2022
Interestingly, Bowyer's former boss will be in the booth, but Bowyer won't. Something appeared amiss yesterday during the network's coverage of qualifying at Sonoma when Larry McReynolds joined Joy in the booth. It's typically been Bowyer and the longtime announcer describing the action.
On Sunday, The Athletic's Jordan Bianchi tweeted out that the former driver, who turned 43 at the end of last month, would not be available.
"'Clint Bowyer will not be part of Fox Sports' NASCAR broadcast today as he is 'handling a personal matter,'" Fox Sports tells The Athletic," the reporter tweeted.
Quiet since last week's race
Clint Bowyer was in the booth for last weekend's inaugural race at World Wide Technology Raceway. The Kansas native was singing the praises of the track. 
Last Sunday was also the last time Bowyer posted on his Twitter account, which is odd when his timeline reveals that he tweets almost daily, sometimes multiple tweets in a day. 
There was no indication last week that he wouldn't be in attendance for the season finale at Sonoma with his former boss and friend Stewart. It's a strange turn of events and one fans are hoping isn't serious or a sign about his future with the network.
Like Sportscasting on Facebook. Follow us on Twitter @sportscasting19 and subscribe to our YouTube channel.