NASCAR Legend Jeff Gordon Inevitably Leaves Fox Sports Broadcast Booth for a $350 Million Responsibility
The rumors have been fast and furious over the past few weeks as Jeff Gordon has had one foot out the door at Fox Sports for quite some time now. On Wednesday, the inevitable came to fruition when Gordon announced he will be leaving the NASCAR broadcast booth to take a larger role at Hendrick Motorsports.
Gordon's not-so-surprising career change seems to be just another stepping stone in his long journey to eventually take over the $350 million responsibility with the racing team giant.
Jeff Gordon is the heir to the Hendrick Motorsports throne
Gordon's Hendrick Motorsports roots can be traced all the way back to the beginning of his racing days. The Hall of Fame driver joined HMS prior to his first Cup Series race in 1992, and he went on to have a legendary NASCAR career with the famed racing team.
Throughout his 24 full seasons driving for Rick Hendrick's crew, Gordon racked up 93 wins and four Cup titles. He still stands today as the third-winningest driver in Cup Series history.
Gordon became an equity owner at Hendrick Motorsports in 1999, so it was only right that he took an ownership role in the racing team once he retired as a driver in 2015. He's remained a key part of the Hendrick team even during his five-year run as an analyst for Fox Sports.
Although Gordon was a natural when he immediately shifted from the race track to the broadcast booth in 2016, he's always had bigger dreams of running his own NASCAR team in the future. Hendrick Motorsports is the obvious fit.
"That's the way we're going," Hendrick told Autoweek back in 2018. "Whenever I finally step away, it'll be Jeff Gordon in my place."
Gordon inevitably leaves Fox Sports for a larger role at Hendrick Motorsports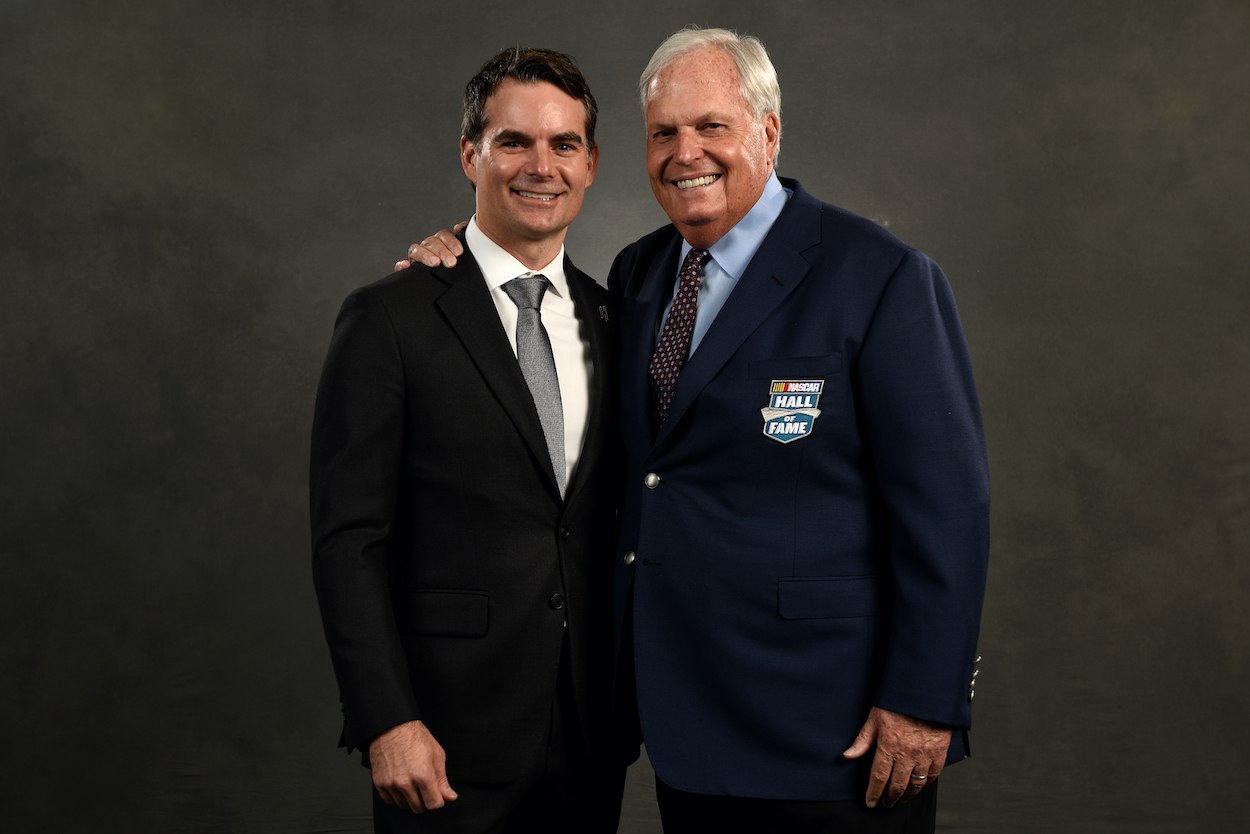 On Wednesday, Gordon officially announced he'll be stepping down from the Fox Sports booth to take a larger role with Hendrick Motorsports. He will serve as vice chairman and the second-ranked team official behind Hendrick.
"Jeff and I have talked about this for many years, and I feel it's a natural evolution for him and our company," Hendrick said in a statement. "He understands our culture, our values, and the importance we place on our people and our partnerships."
The announcement has been a long time coming, and now Gordon takes another step toward taking over the winningest racing team in NASCAR history.
"I cannot put into words what Hendrick Motorsports means to me," Gordon said in a statement. "In many ways, it's my home and the people here are my family. I've never lost my passion for the organization, for our sport, and for the sheer challenge of racing and winning at the highest level."
Gordon will continue to work the booth for Fox Sports for the remainder of the season. He will begin his new role at HMS on Jan. 1, 2022.
Taking on a $350 million responsibility
In the beginning stages of his new gig, Gordon will focus mainly on the team's competition and marketing groups. He will report to Hendrick as the second man in charge, but all NASCAR fans know he's just being groomed to take over the racing team at some point in the future.
And that doesn't just place immense pressure on Gordon to continue Hendrick's prolonged and historic success in NASCAR. It also bestows upon Gordon an expensive responsibility as the head of HMS, which has a current valuation of $350 million.
No pressure, Jeff.
"Being part of the competition is where I'm happiest and feel I can make the biggest contribution to the continued, long-term success of the team," Gordon said. "Rick and I have a shared vision, which is based on the values he's instilled, the culture he's built and our desire to be the very best in all categories, on and off the track."