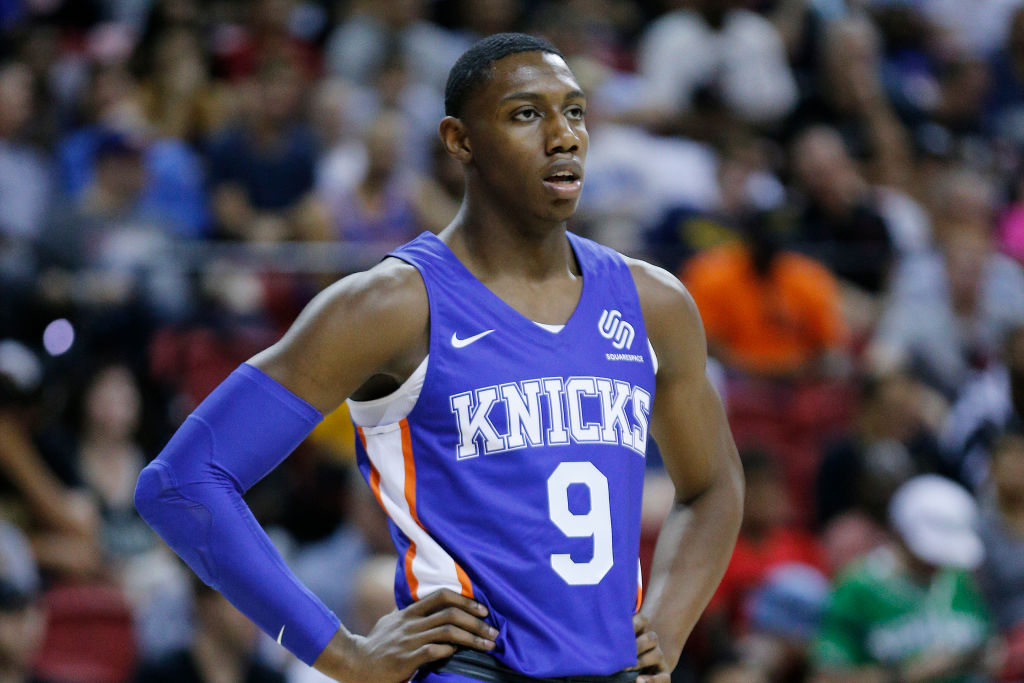 Coach K is Here to Calm Knicks' Fans Nerves Over RJ Barrett's Summer League Showing
Knicks rookie RJ Barrett endured some struggles during the NBA summer league in 2019, but his college coach says it all will be fine.
New York Knicks first-round pick RJ Barrett was one of the top prospects coming out of college basketball this past season. He teamed up with No. 1 overall pick Zion Williamson to make the Duke Blue Devils one of the most exciting teams to watch in the country.

Knicks fans are a little concerned after his summer league, but Blue Devils coach Mike "Coach K" Krzyzewski recently spoke to Forbes about Barrett's game. Let's look those comments and come up with a prediction for Barrett's rookie season.

RJ Barrett's college career
Before Zion Williamson signed up with Duke, Barrett was the prize of their recruiting class. He was the top-ranked prospect, according to Rivals.com, and he looked to be the main reason why Duke could contend for a national championship. While helping lead the Blue Devils to the Elite Eight and he averaged 22 points, eight rebounds, and four assists per game.

Those numbers are great for juniors and seniors, so to see a freshman do it is amazing. He was just the fourth freshman in history to post those numbers.

Declaring for the NBA draft
RJ Barrett was viewed as the consensus No. 1 pick at the start of the season, but as it progressed and Williamson grew into an offensive playmaker, he fell to the third spot on most to draft boards. After Williamson and Ja Morant went one and two, the Knicks drafted Barrett at three.
The first start of landing big players in free agency is understanding how to draft pieces around them, so landing Barrett should have been used in free agency pitches to land big-time players.

Struggling in the summer league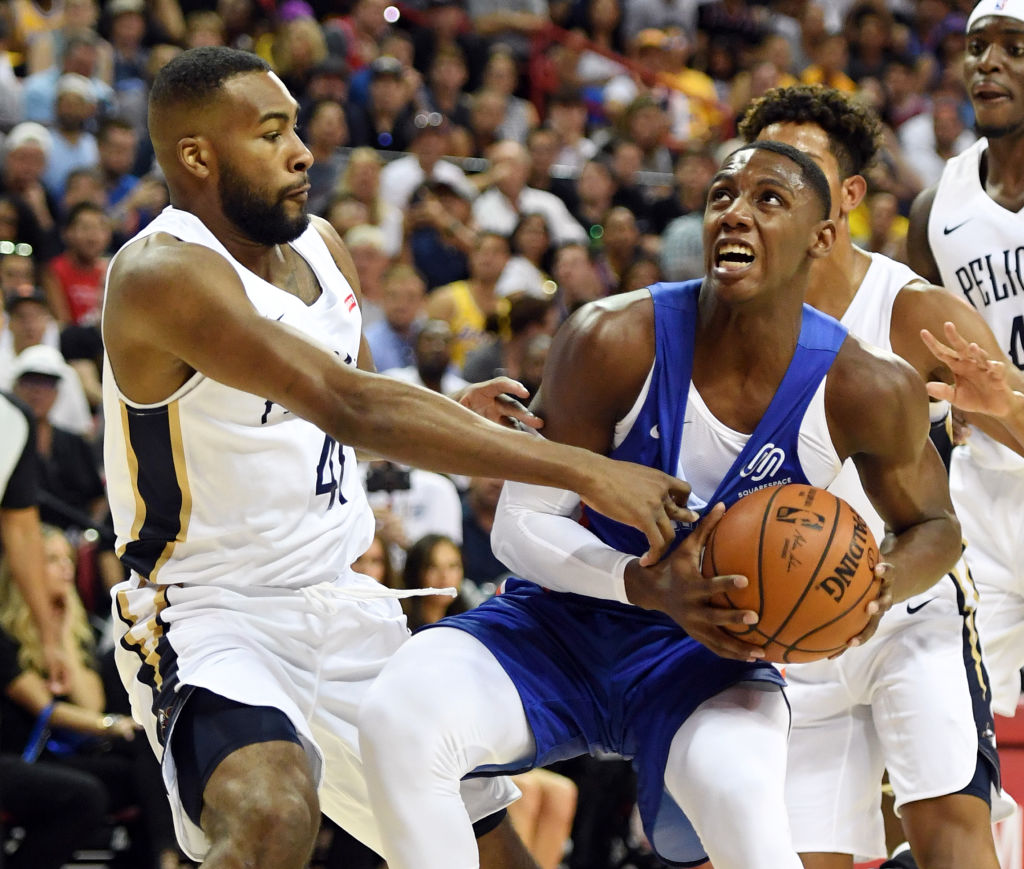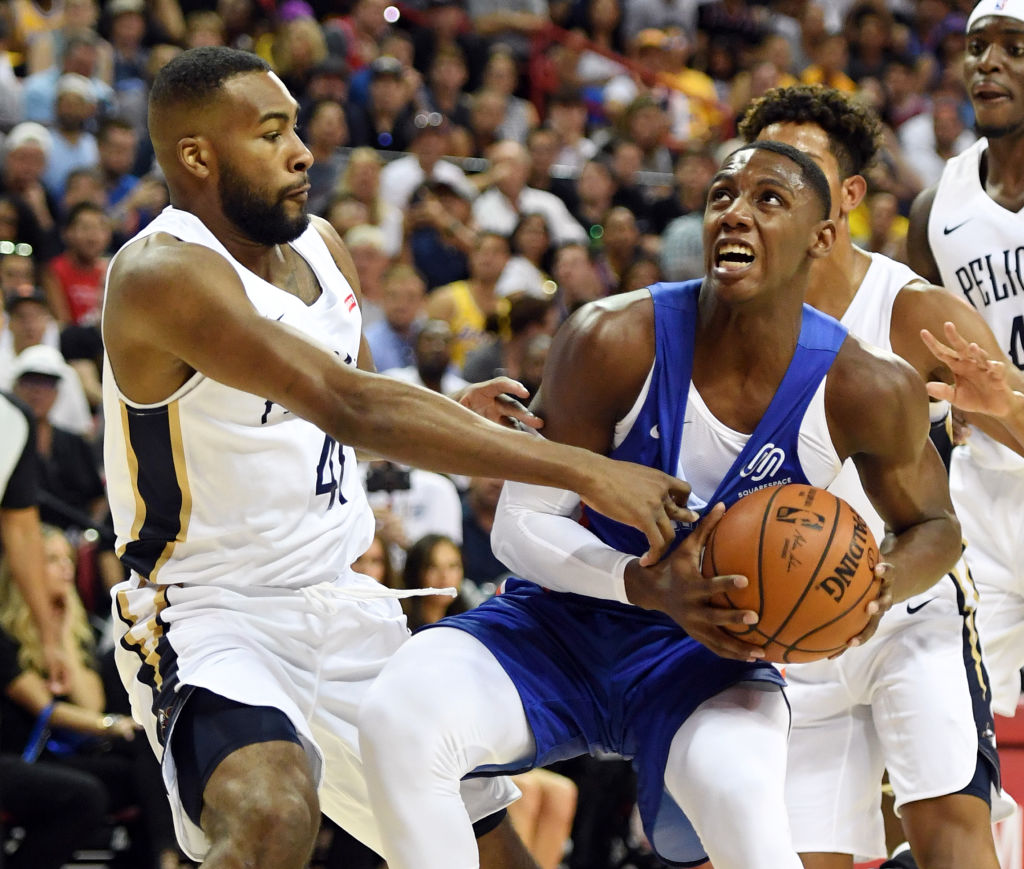 He didn't get off to a good start in the summer league. He struggled in the first couple of games, but he turned it around towards the end of the tournament.

The two main concerns about Barrett's games are his defensive effort and shot selection. At times Barrett wouldn't make the right pass and took poor shots. He started to develop a killer instinct mentality towards the end of the season, but it would make the offense seem clunky as he and Williamson didn't always look in sync during the final moments of a game.

Coach K talks about Barrett
Speaking to Forbes, Coach K said, "The big thing is just be patient. … Summer League in a lot of respects doesn't mean anything for a player like him except to acclimate himself. … Now for a lot of other players, they may be learning or trying to earn, he's just trying to get adjusted."

That is how Knicks fans should view the young superstar. Playing poorly doesn't always translate into a horrible career, and dominating against a few college prospects and veterans looking to secure a roster spot doesn't guarantee Rookie of Year.

Coach K may be somewhat biased towards Barrett since he is one of his former players, but we think from an evaluation standpoint, his assessment is spot on.

How will RJ Barrett do his rookie season?
Without a superstar to take a lot of the shots, we expect Julius Randle and RJ Barrett to be the two leading scorers for the Knicks. Kevin Knox looks like a steal from the 2018 NBA Draft, but we think Randle's passing ability makes him a mini Draymond Green.
Barrett should be able to put up 14 to 16 points per game to go along with the heat for the rebounds. He will not have a good shooting percentage, but he looks like a potential future All-Star.