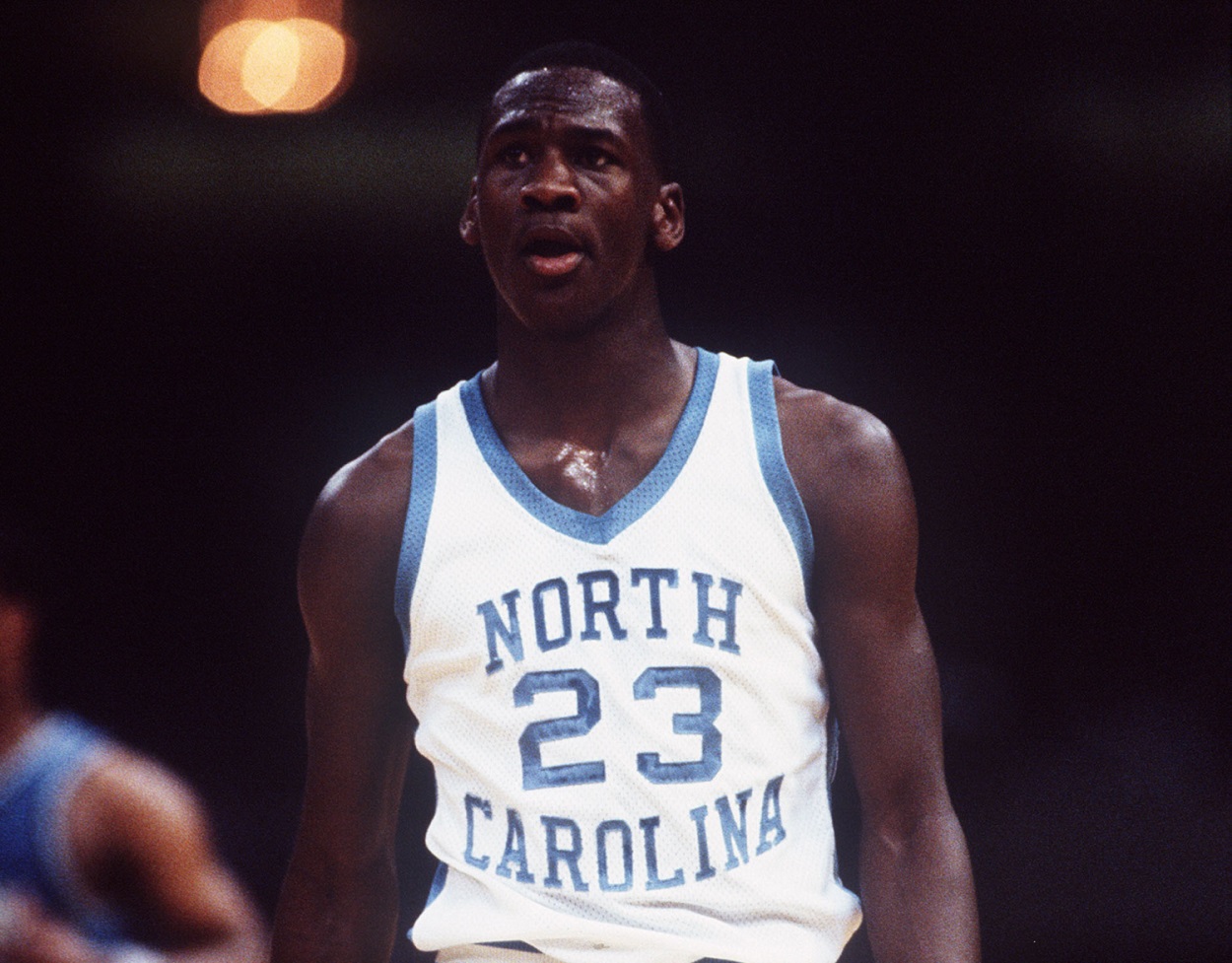 Which College Basketball Programs Have Had the Most Players Inducted Into the Hall of Fame?
A look at the college basketball programs that have had the most people inducted into the Naismith Memorial Basketball Hall of Fame as players.
While not every member of the Naismith Memorial Basketball Hall of Fame played college basketball, the vast majority of the 200-plus players that have been (or will be soon) enshrined spent at least one season on a college court.
Since the first class was inducted in 1959, 106 different universities have had at least one former player inducted into the Hall of Fame. Of those 106, just 28 have had more than one former player inducted and only half of those have had three or more enshrined. Of those 14, eight have had four players or more inducted and only five schools have sent five or more to Springfield.
And that's the group we'll be focusing in on today as we count down the schools that have sent the most former players to the Hall of Fame. Now, just so we're clear here, the totals listed above and below include both men and women, which is how USC was able to crack the top five as four of their five inductees came from the women's game. These are also only those who were inducted as players, not as coaches, executives, or broadcasters.
T4. USC-5
The University of Southern California has sent five former players to the Hall of Fame. And, as mentioned, four of them came from the women's team, led, of course, by Trojans legend Cheryl Miller, who was inducted in 1995. Miller led USC to back-to-back national titles in 1983 and 1984 and was the Naismith Player of the Year three consecutive times from 1984 to 1986.
In addition to Miller, USC is represented in the Hall of Fame by Lisa Leslie, Cynthia Cooper-Dyke, and Tina Thompson. The lone male Trojans player to be inducted was Bill Sharman, who won four titles with the Boston Celtics and was part of one of the greatest backcourts in NBA history alongside Bob Cousy. Sharman was inducted in 1976 as a player and then again in 2004 as a coach.
T4. Ohio State-5
The Ohio State Buckeyes have also sent five players to the Hall of Fame, a list that features four men and one woman.
On the men's side of things, the most recognizable name to most would probably be John Havlicek, who helped the Buckeyes to a national title in 1960 before going on to win eight titles with the Celtics in the NBA. He's joined in Springfield by Jerry Lucas, Arnie Risen, and Neil Johnston.
The lone female Buckeyes player inducted was Katie Smith, who was the Big Ten Player of the Year in 1996 and went on to win two WNBA titles.
T2. North Carolina-6
The North Carolina Tar Heels have six former players in the Hall of Fame, led, of course, by NCAA champion, two-time gold medalist, and six-time NBA champion Michael Jordan. MJ was actually inducted twice, first as an individual in 2009 and then again the following year as part of the famed "Dream Team."
The other five Tar Heels inducted into the Hall of Fame are LA Lakers legend James Worthy, Billy Cunningham, Bob McAdoo, Charles Scott, and Bobby Jones.
T2. Kansas-6
The Kansas Jayhawks' situation gets a little tricky as if you really wanted to get technical on things, you could say that the university has seven former members of the basketball program in the Hall of Fame as players. However, one of those players, Allen Kelley, was only inducted as a part of the 1960 Olympic team that won the gold medal in Rome. However, Kelley himself is not officially listed as an inductee so we're not going to include him here.
As for those Kansas players that are officially listed, the most notable name is easily Wilt Chamberlain, who was a two-time All-American for the Jayhawks before becoming arguably the most dominant center in NBA history. Joining Wilt in Springfield from the men's program are Paul Endacott, Bill Johnson, Clyde Lovellette, and Jo Jo White. The lone female Kansas player inducted was Lynette Woodard.
1. UCLA-7
It should come as no surprise that UCLA, who once won nine men's titles in 11 years, has produced the most Hall of Fame players. But it's not as if just the men are represented on this list as it's comprised of five males and two females.
On the men's side of things, there are certainly some big names here with Kareem Abdul-Jabbar, Bill Walton, Reggie Miller, Gail Goodrich, and Jamaal Wilkes. As for the female Bruins inducted, that list features the first woman to ever try out for an NBA team, Ann Meyers, and three-time All-American Denise Curry.
The full list of inductees can be found on the official website for the Naismith Memorial Basketball Hall of Fame.