College Football: Here's Why the Florida Gators Will Struggle in 2019
The Florida Gators enter the 2019 college football season with aspirations of being in the national championship chase. Head coach Dan Mullen leads an aggressive team that hopes to reach the top of the SEC East.
Although they look good on paper, we think the Gators will have a tough time winning a few key games next season. Let's go over why the Florida Gators won't be as good as advertised.

Tougher nonconference schedule
The 2018 season saw Florida win 10 games. They had Idaho, Colorado State, and Florida State as big nonconference games, and they were all easy wins for the Gators. This season, they renew their old rivalry with Miami and face a much-improved Florida State team.

The Hurricanes will be starting a redshirt freshman on August 24, but the Canes QB depth is loaded with last year's starter N'Kosi Perry, and Tate Martell coming in from Ohio State.

Florida State won't be the doormat they were last season (5-7), and we expect the offense to do wonders in the second year under Willie Taggart. That game could come down to whoever holds the ball last.

Four-game stretch of season-defining games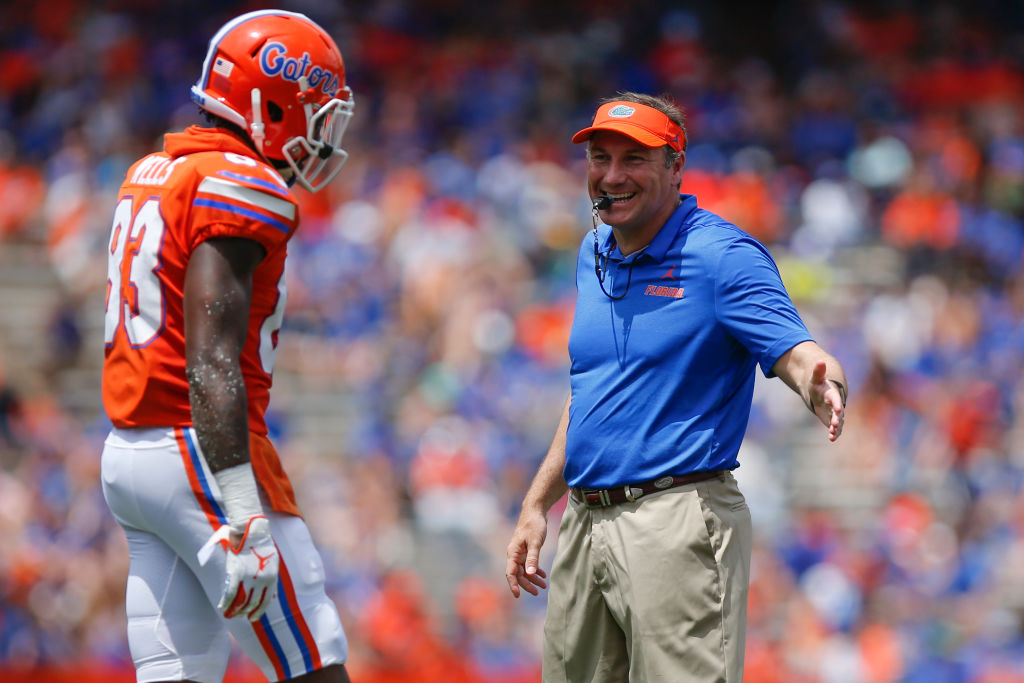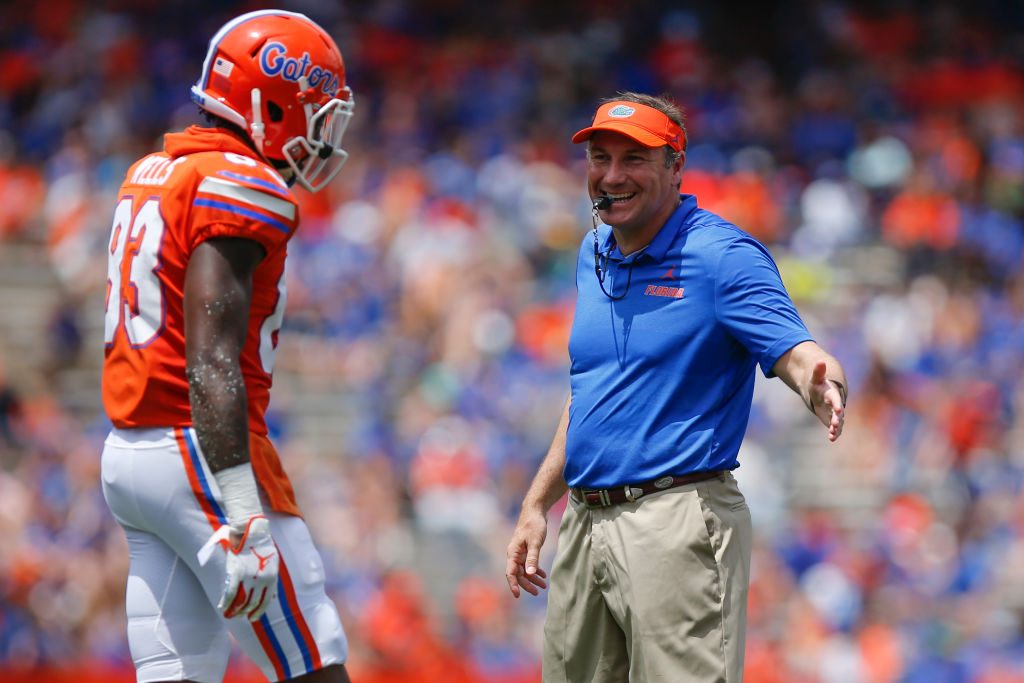 The entire month of October (and the first week of November) will be crucial to the Gators' success this season. It starts with a home game against Auburn (one of our picks to crash the College Football Playoff), then back-to-back road games, first in Death Valley against the LSU Tigers, and then a trip to face the South Carolina Gamecocks.

After the bye, the Gators have their annual rivalry showdown with Georgia in a game that could determine the division's representative in the SEC Championship.

Looking at this stretch, we won't be surprised if the Gators to go 1-3, with the lone win being against South Carolina. Auburn has too much talent on both sides of the ball, the LSU crowd will play a big factor in their game, and Georgia's offense will be explosive in a blowout loss for the Gators.

Weak offensive line
The Gators offensive line was one of its strong points last season, but this year they have to replace four starters, including a second-round pick in the 2019 NFL draft. There isn't a bigger concern for this team, and after rushing for more than 200 yards per game last season, we expect a significant drop-off.

If senior center Mike Buchanan can keep the unit in sync, this group can achieve big things, but we just don't think it will happen in time for the heart of their schedule.

Lack of a true threat in the receiving corps
While the Gators rushing attack was very strong, quarterback Felipe Franks didn't get much help from his receiving corps. Although the Gators return their top seven receivers, none of them had more than 550 yards receiving last year. When you have an experienced quarterback without a true deep threat, it can make a shaky offensive line even more of a liability.

The player to watch from the receiving unit is tight end Kyle Pitts. He had just 73 receiving yards last year, but he could have a breakout season as Franks' security blanket.

How will the Florida Gators finish in 2019?
While some media outlets are calling for the Gators to reach double-digit wins, we believe 7-5 is more realistic, resulting in a very disappointing season for the fanbase. We think it will be tough to replicate last year's showing with an inexperienced offensive line, a shallow pool of wide receivers, and several challenging SEC road games on the schedule.